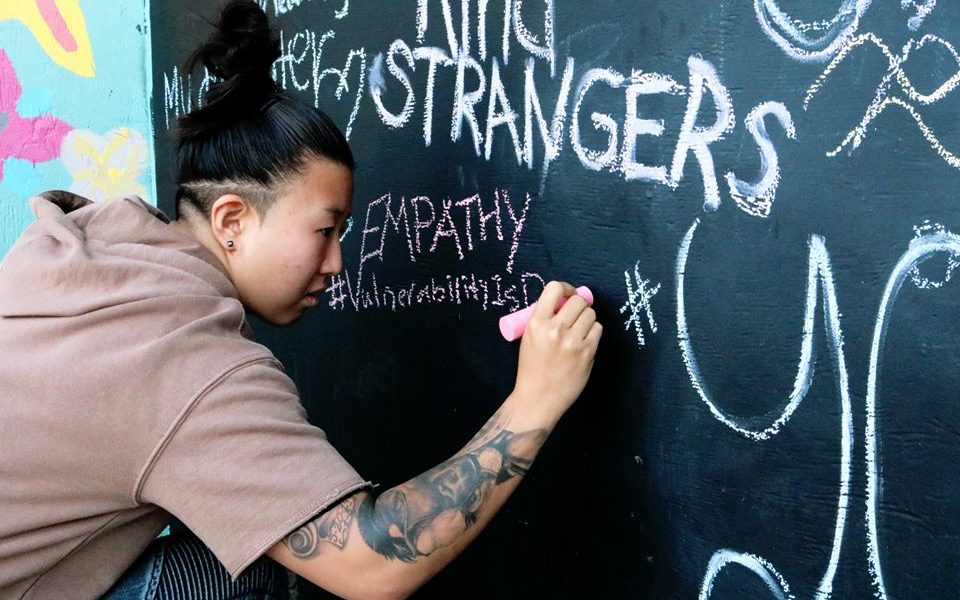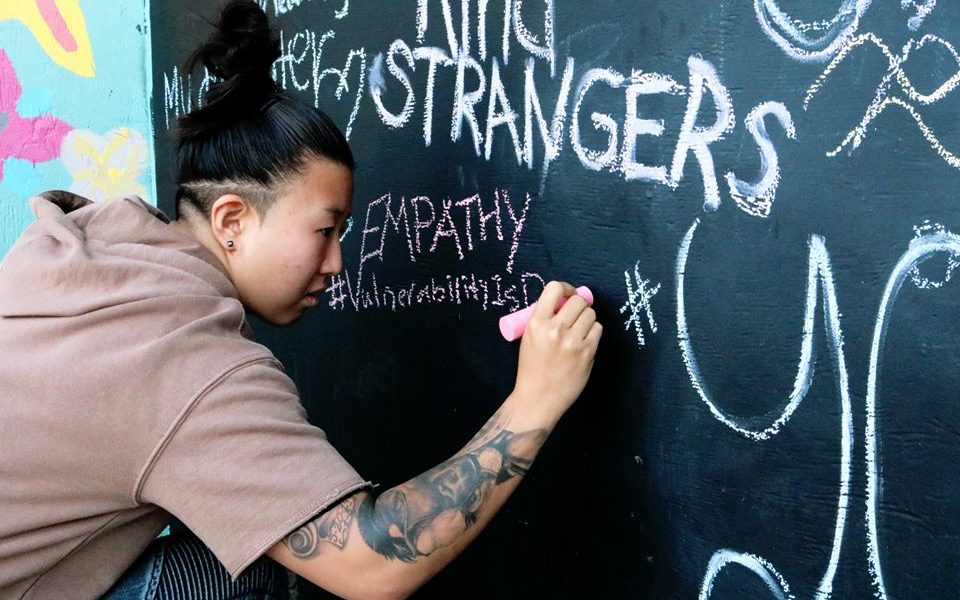 Today we'd like to introduce you to Jiggy Yoon.
Jiggy, before we jump into specific questions about your work, why don't you give us some details about you and your story.
I was born in Seoul, South Korea where I was raised in a very traditional Korean family. As expressing thoughts and speaking up were frowned upon in the culture, I was always forced to focus solely on my studies. I could never have the opportunity to experience my emotions or explore the root causes. As a result, I lacked an immense level of emotional intelligence and self-awareness growing up, leading me to battle depression and suicidal thoughts all throughout life.
I moved to the States when I was ten years old without knowing any English. I actually learned a lot of English through watching 'Friends' and writing rap lyrics. Throughout this chapter, learning this new language helped me finally discover an identity that I could connect with, as "gay" was not a part of the vocabulary in Korea at the time. I 'came out' at 13 years old, which is also when I began to experience the challenges of homophobia from friends, family, and society.
In 2010, my high school senior year, I had to live alone in my Queens apartment for some time due to family-related circumstances. This is when I learned how to take care of myself, all the while excelling at the rest of my school endeavors. I discovered later that, during this time, my mother suffered a heart attack during her travels and had gone through emergency surgery. Just when my mom had moved back to New York and I was confident in being able to take care of her, a five alarm fire ruined our apartment building, and we lost ALL of our possessions within one hour. Since then, I had lived between two shelters, a Days Inn, a studio apartment in the hood of Brooklyn, and strangers' basements with no windows. My college dorm rooms became my new home. Through this chapter, I was grocery shopping at the dollar store and had only just a microwave to make food. Living in those basements were some really dark times for me.
A couple of months after the fire incident was when my college-life began, and Freshman year was when I was diagnosed with my chronic illness — Type 1 Diabetes. Shortly after that was when I found out my mother was diagnosed with cancer. With my depression and tendencies, I attempted suicide using my diabetes supplies in my dorm room my Sophomore year.
I attended Penn State University where I accidentally/coincidentally began my journey exploring the power of vulnerability, self-awareness, and empathy through a gen-ed class. This class taught me how to journal, meditate, feel, connect, hold space for compassion, to facilitate dialogues, and guide truth-speaking. This class was truly the beginning of it all. Self-development is a forever-work, but this is what ignited my journey. If it wasn't for this class and for the Professor, I really wouldn't be where I'm at today.
In 2013, my mother passed away from cancer. On the day of the funeral, I attended the service, then hopped on the Megabus to make my way right back to Penn State. Taking time off of school was not even an option that came to my mind — graduating would be the best way to honor my mother. This was what my mother taught me — perseverance. At this time, I was numb and didn't know how to ask for help, where to look for help, or what kind of help I even needed. This is when I had entered the new level of healing and self-discovery, and was forced to start utilizing everything I learned in the gen-ed class.
After graduating in 2014, I did what everyone else did and got a full-time job. The 'issue' was that a perfect resume and the office life never seemed very appealing to me. It wasn't long before I started searching for something that would align with my passion for helping people by sharing my story. After working full-time for two and a half years, I decided to quit and pursue motivational speaking.
As time went by, though, I realized that speaking was just one of the many other things I'd be doing under a bigger umbrella. The ultimate mission is to inspire as many people as possible to embrace their own vulnerability and, also, to create a space for others to share compassion; that, life is a long journey and, in order to be great, we must practice sustainable high performance.
In 2017, the 24-year-old me loaded up my Honda Fit and drove across the country to start a new chapter in San Diego.
Late 2019, I felt God pulling me towards LA — a place I'd never, ever thought I'd live in. I'm actually diggin' it.
Today, I'm a daughter, a little sister, a kickass girlfriend, an overprotective best friend, a Type 1 Diabetic, an athlete, a super awesome speaker/hypewoman, an Emotional Intelligence/Mental Strategy coach for competitive athletes and young entrepreneurs, and the founder of Vulnerability Is Dope™.
I've spoken at numerous events, workshops, classrooms, organization meetings, and panels. The topics thus far have ranged from homelessness, community service, Type 1 Diabetes, and mental health to self-awareness in regards to social media, college life, Greek Life, athletic competition mental preparation, and sustainable high performance. In the end, I'm just excited to continue serving in any way I can, the best I can, as much as I can.
We're always bombarded by how great it is to pursue your passion, etc – but we've spoken with enough people to know that it's not always easy. Overall, would you say things have been easy for you?
Absoluuuuuuutely not. NO. As previously mentioned, my experiences of life include *losing* people or things, things outside of my control, things that aren't a reflection of my own. If it was my fault, that'd be one thing. To lose a home and to lose everything I treasured to fire, my mom losing her health to a heart attack, to losing my mother to cancer, or to lose my pancreas that forced a complete change of lifestyle due to a chronic illness with no cure – all of these things led me to believe that God hated me and that I was created for Him to have something to laugh at. Once upon a time, I really, truly, hated God. I couldn't understand how someone who supposedly loved me could put me through so much pain. That was real for me for over 20 years of my life.
We'd love to hear more about your work.
I honestly hate calling it or thinking about it as a 'business' or a 'company'. I just truly believe that this is my purpose and my calling, my passion and my way of serving. My presence on social media is not a marketing tactic or branding – it's literally me and everything I think is helpful or funny. I know I speak in public and I coach athletes/entrepreneurs to accomplish sustainability and longevity in high intensity performance, but I'm also a friend who sees the humanness beneath the champions. I hold space for the human beneath the "beast mode".
Contact Info:
Suggest a story: VoyageLA is built on recommendations from the community; it's how we uncover hidden gems, so if you or someone you know deserves recognition please let us know here.