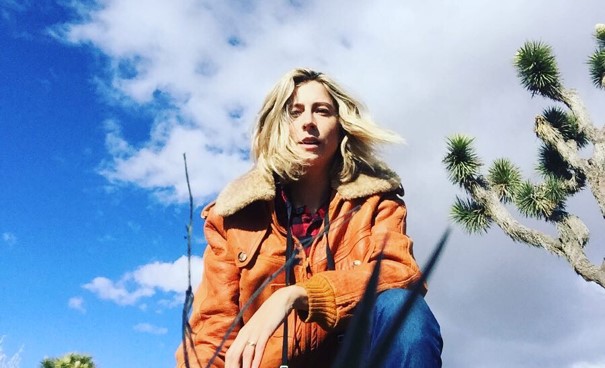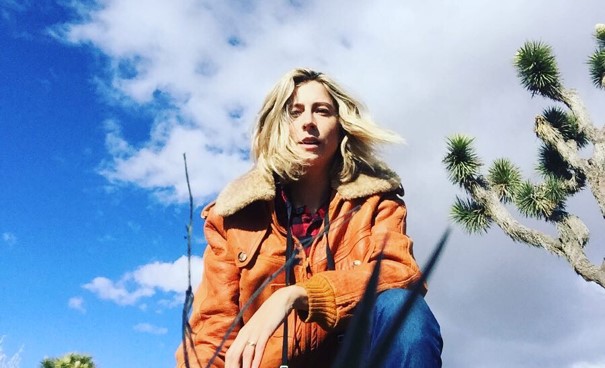 Today we'd like to introduce you to Jessie Barr.
Jessie, please share your story with us. How did you get to where you are today?
I've always loved play and I love storytelling. I've always known acting out characters, creating worlds and collaborating would be what I would do with my life. When I was a little kid, I'd write and choreograph shows for my sister, my friends, and cousins to perform. I didn't think about it at the time but I was directing when I was six years old. I studied ballet very seriously from 6-16, I'd act out Greek myths with my Barbie dolls and film the insanity with my dad's old camera. My friend Angharad and I would spend hours making these music videos in our bedrooms, in the hallways, our basements and living rooms. Once, I tried to do a sexy bathtub scene inspired by Jennifer Lopez and we filled the bathtub up with bubble bath and I wore a bathing suit but hid the straps so it looked like I was naked. We filmed characters we created from improvisation and made a thriller-horror film complete with fake blood and bodies falling out of closets—I think it was called "Snow Day." I was very fortunate that my parents supported my interests and I was able to study ballet and take singing lessons as a tween. I went to Shakespeare camp and even went to opera camp—it was called Opera Kids (super nerdy, and yes I wore Tevas with socks, ok) where we learned and performed Operas.
I always played the trouser roles—in other words, I always played men. I remember singing the song " Drink with Me" from Die Fledermaus, I was maybe 12 and essentially swimming in a man's heavily brocaded red overcoat. I loved it. I was always too tall to play the ingenue roles so I played the character-y roles and to be honest, I gravitated to them more than the ingenue roles anyway. I wanted to swashbuckle. I wanted to speak and fight and yell and swoon over a beloved, not wait in a tower locked away, braiding my hair. I loved Shakespeare, writing poetry and acting in plays and musicals. High school was sort of like mini repertory training; we had winter one-acts, a fall play, and spring musical. I directed one acts and acted in the musicals and plays in high school every year I was there. When I was 16, I lost my father to cancer after a life long battle with various forms of the disease. Doing shows every night and rehearsing saved me.
I went to NYU/Tisch and studied drama and English and American lit there. I studied at the Lee Strasberg Theater and Film Institute, Classical Studio and the Experimental Theater Wing. I studied Chaucer and the romantic poets and I hustled my ass off. I went to open/cattle calls and I took classes. I put on reading series in my living room, acted in plays at Ensemble Studio Theater and collaborated with friends from NYU on new work. We created plays and devised musicals together. I remember one-time Naked Angels, the theater company, had an abandoned building that they owned that was being renovated. They said we could use it for free so my friends and I would rehearse there in this abandoned building until 2 am. There was literally nothing there, but we were free. I think all the work in theater, creating characters, improving and coming up with ideas that eventually were written into shows was a huge learning experience and helped as I started to become more curious about filmmaking.
I think film and TV always felt like a world that was out of reach. Theater I could make with no money in a basement in Bushwick with my friends. Film felt more elusive to me. Film felt like magic; it felt like movie stars and models and money. Film felt like Scorsese. I grew up loving Disney movies, also BBC costume dramas. My taste was definitely eclectic. Robin Williams, Lucille Ball and Carol Burnett were my early heroes. But meeting my husband, Tom O'Brien, who had made two independent films when we met, opened my eyes to the world of independent cinema. Discovering independent film changed my life. I learned about Cassavetes, I learned about Mumblecore and I started to question why I didn't know about many women directors. I started researching and watching and reading and talking with friends and was introduced to Ida Lupino, Nicole Holofcener, Věra Chytilová, Lynn Shelton, Julie Dash, Agnès Varda, Andrea Arnold, Lynne Ramsay, Carla Simon, Alice Rohrwacher, Dee Rees, Sarah Polley, and many others. I learned about independent film! It was thrilling! People just making films as best they could with what they had. My first on-camera experience besides a Law & Order episode was this web series that my husband and I made together called OM CITY. The series was inspired by our lives as yoga teachers in NYC. Acting, writing, producing, scouting, casting, kickstarting and bringing that world to life felt like I had finally found what I wanted to do. I could channel all my skills and instincts and love into filmmaking. When we moved to LA, I felt lost at first.
My friend from college friend Lena Hudson and I started writing something together that ended up becoming our first short film called Too Long at the Fair. The film is inspired by our friendship and the transition from girlhood to womanhood that we were grappling with. We wrote, directed, produced and acted in it with Chris Messina. It'll have it's last festival screening at the Lower East Side Film Festival in NYC in June and it recently premiered online via Short of the Week. Right now I'm in post-production for my first feature film, Sophie Jones, which is inspired by true experiences of grief, girlhood and growing up. My cousin (also named Jessica Barr) and I collaborated on a script that she'd been writing that was inspired by the year she lost her mother to cancer. We were both 16 when we lost a parent to the disease and this film has been an incredible thing to bring to life. It's hard to articulate what this experience has meant to me. It's something I believe in with my whole heart. I'm in post right now and psyched to dive into composition with my composer Nate Heller. We're submitting to festivals this summer.
Has it been a smooth road?
I don't know any freelance artist or independent filmmaker who doesn't struggle to be honest with you. I have yet to meet someone who said: "this is so easy for me!" Even the people who might seem like they have it all financially or are super well connected, have access to intergenerational wealth, nepotism or just insane undeniable talent, it doesn't matter, being human is hard! This is hard! A big thing I come up against still is the constant balance of doing a day job to pay rent while making time to keep doing the work: acting, writing, researching, directing films, making films, working on scripts. Essentially making time to do the thing you really want to be doing and making a living at that while surviving.
Money is always something that I bump up against and balancing art and commerce. I'm always thinking where do people get money for their films? I've asked and it's all over the board: Kickstarter, selling wedding rings, saving up money from commercials, inheritance, investors. How do people go away to scout or write or research and pay the rent and your car insurance and eat? Besides credit card debt, which I have done and don't recommend. How do you sustain yourself as a filmmaker? If you don't have a benevolent aunt or uncle or a trust fund, it can feel very daunting. But I believe in the power of belief and will and feel if you truly believe you have to tell a story or make a thing, you will do it. People will help, you'll find ways, you'll leverage all the resources you have and it may even surprise you the sort of fairy helpers that come out of the woodwork.
Also anxiety, self-doubt these are all things that I've been grappling with but I think they are just a part of this life, it just is part of the package and so I just try to trade my expectation for appreciation whenever I can and keep going. I think all the limitations and uncertainty can actually be powerful tools too. I think about what Louis Fletcher says, " rejection is just something you eat every day like it's your breakfast." Rejection, hardship, struggle these can be fuel and they can be useful, nourishing even. The struggle builds resilience and flexibility. It builds compassion, integrity, and creativity. If you don't have a ton of money to make your movie, how do you serve the story, make it of the highest quality possible while operating within limitations? You find a way!
We'd love to hear more about your work.
I'm an actor, writer, director, and producer. I'm a filmmaker and soon-to-be podcaster. I want to empower other women, especially young woman who want to be leaders and storytellers. I specialize in character-driven narratives with humor and heart. I feel like every experience I've had whether it be shadowing TV directors on big-budget shows or making small films on my own has helped me learn to develop my own artistic voice and that's something I'm thrilled to keep exploring. I want to keep learning, evolving and stay curious, driven, joyful and optimistic. I'm currently in post for my first feature Sophie Jones. My short film Too Long at the Fair and original series OM CITY are currently streaming on vimeo. I'm in various stages of development with a few feature scripts, pitches for shows and developing Too Long at the Fair into a series with Lena Hudson. I've also been shadowing TV directors and would love to direct for television in the very near future.
What role has luck (good luck or bad luck) played in your life and business?
Not sure about "luck" but I've felt in moments where I was really vulnerable, moments when I put myself out there in a big way creatively and took a huge risk that it has always paid off, even if it hasn't been in the way I originally expected. I believe in listening to your instincts and also developing a relationship with your inner world, your inner life. I think tuning into yourself and feeling for what is an aligned action to take in a situation plays a crucial part in setting yourself up to receive grace or luck or what have you. If I'm feeling desperate or graspy, I try to shift my mindset. I won't send an email to a potential investor that day, for example. I'll wait until I feel built up, confident, clear energetically. It's not always like that but a lot of the "luck" I feel that has come my way has been from me putting in a ton of work and then reaching out to others and having specific and concrete asks. I think it comes from being prepared and then putting yourself out there and sharing yourself and the love and hope and joy you exude will bring good people and good things to you. Often people can sense that purity of purpose and just might help.
Contact Info:
Image Credit:
Sela Shiloni, Chris Messina, Kat Mills
Getting in touch: VoyageLA is built on recommendations from the community; it's how we uncover hidden gems, so if you know someone who deserves recognition please let us know here.