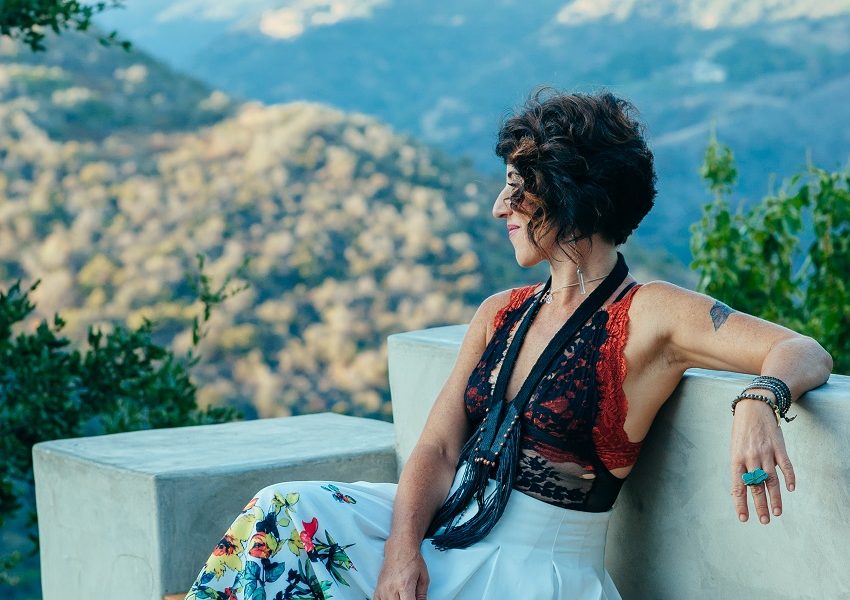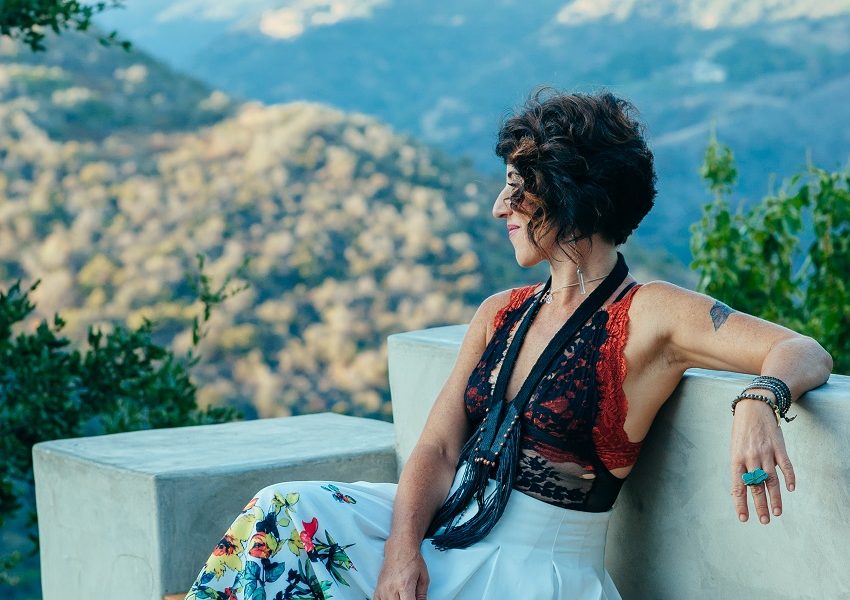 Today we'd like to introduce you to Jessica Viola.
Every artist has a unique story. Can you briefly walk us through yours?
I have always had passion for wild beauty. A deep-seated curiosity as to how things work in the natural world and a need to express through music and art my love for nature – human nature and mother nature – in all of its heartbreaking glory and magnificence. Growing up in a suburb just outside of New York City, in the dark of the night when I would steal out to look up at stars while my mom and sister were sleeping, still the distant hum of life and orange hue of lights in the sky, I would ponder what other worlds existed, the incredible density of living dwarfed by the abstract knowing that somehow, in some way, I, too was made of the same essence as the stars. That I belonged and was part of a divine system of some kind that seemed so vast I could barely comprehend it but could feel it in my heart. I could feel the ease and the calm and the knowing that my one little life and person, with all my imperfections and power, was a part of something very integrated and very whole and utterly beautiful and accepting. This feeling of union and connection to something bigger, something completely personal and quiet and also, universal, would soothe my spirit and inspire me to create, even at a young age.
I would spend my early childhood years ensconced in music – singing, playing piano. I was drawn to music even before I could read, finding my voice through song and discovering how to allow it to move through me, as a gift I could offer myself and others. Later, as I entered college on voice scholarship, I would find myself immersed in a B.F.A. conservatory in upstate New York, studying theater, anthropology, and philosophy. As I nestled in to little nooks amongst the powerful gorges in Ithaca where I went to school, to study or read when the snow thawed, diving deep in my mind and creativity to then discover the ancient, living and wondrous art of storytelling, of poetry and purpose engaged in live action, my passion for the natural world only deepened.
This passion and love for nature would lead me across canyons and mountains and deserts westward from New York City and ultimately land me in a little town in Northern California where I would begin working at and managing a native plant nursery, learning the names, growth habits, needs, gifts and ecological relationships of each plant on site. I would discover organic remedies for gardens as well as our bodies, building relationships with local growers, growing food in our demonstration garden to teach the school kids the relationships between seed and soil, plant and body, person and community. We would host poetry and painting events for the community. I would learn to trench and build and install gardens with the 'guys' out in the field who treated me as an equal, teaching me what I needed to know without discrimination so that I could build the muscle to build a garden.
When I moved to Los Angeles, I began my pursuit and study of Permaculture Design with Earthflow. I spent several years traveling to Mexico and Peru, Santa Fe and the southwest, studying the principles of ecological design in different settings and applications as well as the foundation for natural building with adobe, dry stack and cob. The idea of helping shape each garden into an abundant and regenerative wellspring that would grow with various elements – plant, rock, wood, water, glass, sculpture – like a living piece of art for people to enjoy and connect with inspired me deeply then as it does still today. My intention has always been to create stunning, ecologically regenerative gardens that create conditions for people to connect to nature, in the world around them as well as within themselves and the people they love. To restore a bridge in understanding between human nature and "mother nature" by articulating the ways in which our lives, our relationships, our communities, and our lifestyles can mimic the systems that drive all of nature in sustainable and abundant ways.
I started my business, Viola Gardens Design, in 2007. Over the years, I have designed, built and installed hundreds of drought tolerant gardens in Los Angeles, Ventura, and Orange County. I've worked with world-renowned architects like Barbara Bestor and Simon Storey, inspired designers like Emily Henderson and builder of all kinds. I've collaborated with influential artists, musicians, actors, directors, writers in their gardens. Most often, this work involves assisting first-time homeowners, fifth-time homeowners, people having babies, people getting married, getting divorced, retiring, dealing with loss, celebrating new life or turning a page in life. In all, as a designer and garden artist, I really try to help encourage connection and work with all my clients to forge a new perspective and use in the spaces they inhabit in their gardens.
In 2009, I launched a line of living Jewelry, Viola Living Jewels, as an attempt to landscape the body, wanting to cultivate connections between our bodies and plants in a curated, high-fashion scenario. Sourcing off of inspiration in the garden, I created little worlds using tilandsias and chain, rare gems and amulets.
Most recently, I wrote and produced a coffee table book called 'A Hundred Bells' which is a richly illustrated guide to the core practices of ecological design and how they can be used to live abundantly and joyfully, inside and outside the garden. With warmth, compassion, and expertise, this book details the foundational principles by which all natural systems work to sustain themselves — and how these principles can be applied to the landscape of our homes and our hearts.
Please tell us about your art.
A well-designed garden, created to be a unique and living work of art through the use of color, form, and movement, considers the needs and character of the land, the architecture, and the people equally. Embracing natural design can create a link between human nature and Mother Nature, a quality deeply needed in our modern world. Understanding how natural systems function and flourish, having the capacity to apply this understanding to our own lives, offers us an opportunity to create abundant, beautiful and forgiving gardens for our dreams.
All of the botanical designs I have created over the past two decades, from large scale estates to modern home gardens, living jewelry to planted arrangements, have been designed with the intention of creating a sense of enchantment, wonder and facilitating connection by enticing discovery and encouraging engagement, as we consider the needs of the garden and the people. I strive to work with and blend color, shape, and texture in ecologically sound and intelligent relationship that is unique and artful so that the gardens grow in time to move like a living painting and so the people in the garden grow alongside in harmony and relation to the garden and each other. Our gardens are designed to bring life to each unique home, accenting the architecture in contemporary and thoughtful arrangement, creating story through plant palette and facilitating a unique impression of style which embodies the people who will be enjoying the garden, all while attracting birds, butterflies and pollinators, restoring hillsides, regenerating soil and demonstrating how we can create lush romance with variation without needing a lot of water.
The drought articulated a shift in recent years as to how Californians relate to the garden as outdoor space has become an integrated extension of lifestyle in many homes. The wanting to connect and engage, through sight, smell, taste has become a through line that we have worked with as we have converted hundreds of lawns to gardens, very often planting food, herbs and other plants with smell, interesting foliage which can be harvested for use or otherwise, simply, touched to engage the senses.
My most recent book, A Hundred Bells, articulates how we can use the tools and teachings of permaculture and garden design as models for personal growth, mutuality in relationships, and deeper community alliances, especially as we engage in thoughtful discussion and intended action in the face of climate change. To nurture a garden or a piece of land requires a care for that garden, which is more directly heartfelt when engaged from a place of personal perspective. In this book, through personal narrative, poetry, art, stunning photography, and lessons gleaned from over 20 years of designing and installing sustainable gardens, I strive to walk the reader through the principles of permaculture in an easy-to-understand format, explaining how various elements interact in natural systems, and, using story, art, and personal reflection, suggest ways to deepen our innate connection with the natural world.
As an artist, how do you define success and what quality or characteristic do you feel is essential to success as an artist?
I believe success has to do with feeling an honest and whole-hearted connection with our purpose and passion and maintaining a balanced engagement inside ourselves so that we can allow what inspires us most to move through us and find expression as we interact authentically with the world around us. To be great at anything, I think you have to forget about wanting to be great. Success is driven, for me, by what inspires me to keep growing, what continues to intrigue, challenge and encourage me to deepen my craft and discover new solutions, as a designer and a person. Working with clients where there is mutual respect and understanding fills me with a sense of purpose and satisfaction that is deep and nourishing. Creating gardens or systems of design that integrate seemingly disparate elements in balanced and highly creative ways encourages a feeling of success. Cultivating and deepening my reverence to the art of mothering, nourishing a good relationship with my daughter, my family, my friends, my home is success. Growing beyond myself by thinking beyond myself is success. Maintaining relationship with my inner world and feeling a sense of peace when I lay my head down at night is success. Loving full throttle, practicing patience, forgiveness, and acceptance when life gets tough is success. Learning to allow and not impose solutions is success. Tempering aspiration with humility is success. Every time I come upon a challenge and find a way through with more clarity, direction and a deepened sense of who I am and how to refine my craft, I feel a sense of cultivated success.
Bill Mollison said the problems of the world grow increasingly complex while the solutions remain embarrassingly simple. With each new garden is a new opportunity. I believe that everything is possible through design and that the problem is very often the solution when we lean into it. In this way, we take natures lead and learn to lean into the subtle, the wild, the dark and the light, the seasons of time and the full totality of what it means to be living alive in a world that is constantly changing and finding our place in the circle. We allow what breaks us to nourish and transform us so that we can lift up with greater power, greater beauty and greater awe what we love most.
Living with this type of whole-hearted grace, creativity, connection, and resilience, for me, is success.
How or where can people see your work? How can people support your work?
Viola Gardens is a full-scale ecological landscape design and build company that specializes in drought-tolerant, restorative, permaculture design within a modern context. We do a lot of hillside erosion control and create lush and stunning drought-tolerant gardens using native and naturalized plants, as well as succulents, edibles, and grasses. We integrate creative hardscaping and furniture design, pergolas, fire pits, patios, fence and decking, and much more. We love to work with people who share an affinity for the creative process, unique and engaged design and want to connect with their gardens in meaningful ways. If you have a space that you are interested in transforming or refreshing, we would love to connect with you and help bring your vision to life. Most of our gardens are residential, so please visit us at www.violagardens.comor on Instagram and Facebook to stay connected and see what we have been up to.
My book, A Hundred Bells, will soon be available for purchase. In the meantime, you can stay up to date by visiting our web page at www.ahundredbells.com and signing up for our blog and newsletter, including upcoming events.
Over the next several months, we are planning to launch a series of talks and lectures which will be posted at www.ahundredbells.com. This series is designed to teach some of the principles covered in the book as well as help foster connection and understanding as we explore ways in which we can mirror patterns of regeneration and sustainability in our personal lives and relationships, as well as in our communities.
Contact Info:

Image Credit:
Photography: Suzanne Strong, Illustrations: Carly Jo Morgan
Getting in touch: VoyageLA is built on recommendations from the community; it's how we uncover hidden gems, so if you know someone who deserves recognition please let us know here.