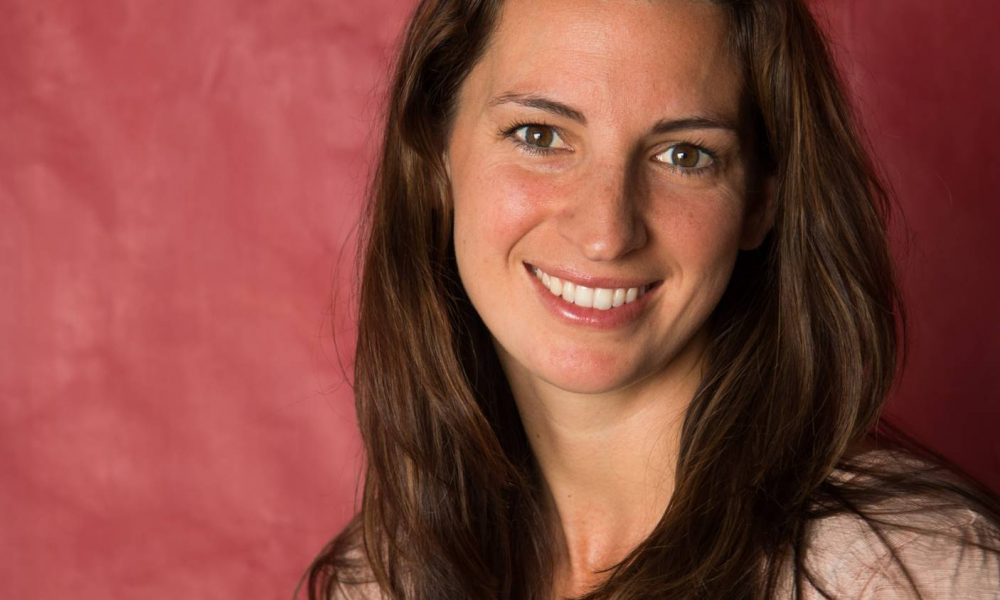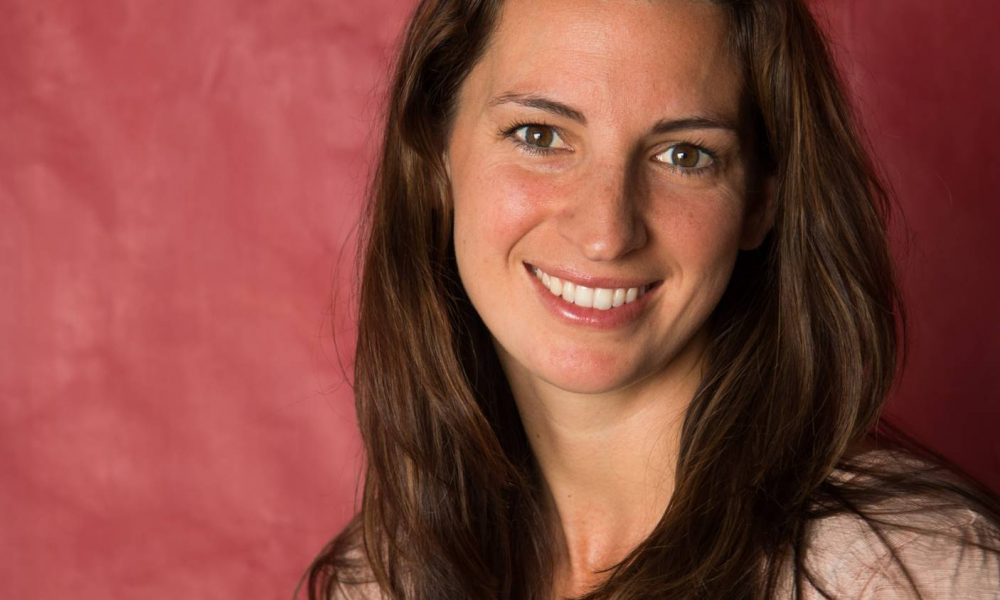 Today we'd like to introduce you to Jessica Funke Ho.
So, before we jump into specific questions about the business, why don't you give us some details about you and your story.
I started this business for my kids. I have four children, three boys, and 1 girl. Having been a former gymnast I encouraged my kids to try gymnastics. I had been a gymnastics coach since I was 15 and continued to coach at various gyms because I love it. The two oldest boys had a natural talent for it, but being boys never wanted to go, feeling it was to "girly" for them. When my oldest son was introduced to parkour, he fell in love with the sport. Parkour encourages full body movement, cross-coordination, proper absorption and landing techniques. Freerunning introduces freedom of movement and style through the addition of flips and tricks. The nearest facility for him to learn was just too far for me to travel to with four kids on a regular basis. My son continued to just train outside and learn where he could. We ended up taking him to a few competitions, one in San Diego and one in Arizona, just for fun, and he won! On our way back from Arizona, my dad and I were talking and he mentioned we should start a gym. I told him he was crazy! We would need so much capital, a warehouse, thousands of dollars for rent, and where would we find students? It was a crazy idea, too big of a dream. We drove back on a Sunday, by Friday we had a loose agreement in place to rent space from a friend who was also opening her own cheer gym and was happy to rent us some of her extra space. From there the pieces just came together. We had also met the right people to help us get insurance, as well as find and train some coaches. It was amazing that everything had just fallen into place! My dad had spent the last 30 years being a general contractor in Hawaii. My dad and I spent three weeks building day and night to get the facility ready for students. On the night of the grand opening we had over 150 people come through to see the gym and by the end of the night we had our first 30 students and we were in business! Vault PK has become a place where all kids can come to feel good about themselves. We strive to not only teach them good parkour and freerunning skills, but also life skills. It is a place where boys and girls can come to be themselves, to run and jump, and climb and flip and not be told to get down. Vault PK and parkour has filled a niche in our community that could not be found elsewhere and students have flocked to it.
We're always bombarded by how great it is to pursue your passion, etc – but we've spoken with enough people to know that it's not always easy. Overall, would you say things have been easy for you?
It has not been a smooth road, there have been obstacles in the way. It is scary starting your own business. Many doubts creep in. The hardest struggle for me has been balancing work vs life of raising four young children, with the daily mom and wife duties. Without the help and support of my husband and parents, I couldn't have done it. My mom has stepped in and taken care of my children every day. I stay up till 2 and 3 am, doing work so that I can spend time with my children during the day. There is a bit of guilt when I have to leave them at home so I can go train other children. There are many hours when I don't get to be "Mom" to them and that is hard. Many times though my children do get to come to the gym with me and they are training right along side of our students. It is the perfect "bring your kids to work" environment. Plus we get to enrich the lives of other children as well. We have many students come to us, who didn't fit in with any other sport. Instead of a competitive, high-stress situation, they find a welcoming and non-competitive community to be a part of.
We have had a few obstacles or bumps in the road, but nothing we haven't been able to overcome. I feel so blessed to have been directed to find the right people to work with from Cheer 360, our host gym, to WFPF and USA Parkour, our coaches, and even my bookkeeper/accountant. Believe it our not, I found our amazing coaches off of Facebook. They are very dedicated to the sport and to our gym and our students love them.
Our biggest challenge right now is that we are growing out of our space and currently looking for a bigger facility. We have been looking for over a year and a half to find a bigger facility that will approve our use, the city's requirements, and our student's needs.
So let's switch gears a bit and go into the Vault PK story. Tell us more about the business.
We teach children and adults parkour, free-running, and obstacle course training. Parkour is getting from point A to point B as quick as possible. Freerunning is adding in your own style or "flair" (flips) as you move from A to B. Our target age group is from age 3 to 14. We teach skills in five different events, vaults, walls, bars, tumbling/floor, and trampoline. Students must pass certain skills on each event to move up to the next band level. We also have some American Ninja Warrior obstacles, such as a warped wall, salmon ladder, ropes, cargo net, and ninja warrior holds. We have many students that come multiple times per week. We also have homeschool class times, open gym, and birthday parties. We even have a "Kids Night Out" where children can be dropped off for 2.5 hours of free play and it includes pizza in the deal.
What sets us apart is our training and coaching style. We keep the students moving throughout the class. There is not much waiting in lines and standing around. Students go home sweaty, happy and ready for their next visit. We also have a very encouraging environment. Parkour is a sport where one continues to improve upon their own skills. Everyone can participate at their own level. They don't have to be the "best" on the field or team to get playing time. Our students encourage each other to reach their highest potential and are often seen cheering each other on, especially during the "speed" challenges or when a friend gets a new skill. At the end of each class is 5 min of free play where a student can explore other areas of the gym that they maybe didn't get to focus on during class. This encourages self-confidence and exploration to where they can practice skills they learned that day or previously.
Has luck played a meaningful role in your life and business?
I don't know about luck, but I do feel that I have been guided to this point in my life. I was a gymnast and athlete my whole life, turned gymnastics coach. I then got my Batchelor's of Science in Exercise and Sports Science and completed many certifications to become a personal trainer. This lead to different manager jobs in high-end fitness facilities. One of these positions was a Kid Exercise Manager. We had over 500 students coming through our facility every week taking classes in various sports such as taekwondo, basketball, soccer, gymnastics, yoga, dance. It was amazing! I got to coordinate staff, students, classes, learn marketing, budgeting, and business skills. I then became a mother and learned all about the struggles of motherhood, as well as coordinating children's schedules, personalities, events. I believe all these seemingly random events and jobs led to being able to have the right skill set to start this program and understand the student, the parent, and the coach viewpoints.
So many others deserve the credit. I have had amazing support from all around me. My dad, Steve Funke, my brother, Jeff Funke and I started the gym. My dad and I built it, my brother financed it, and I did the rest. Without my father's encouragement and "do-it-now" attitude, I don't think we would have a gym. He and my uncle, Stuart Funke have the entrepreneurial, business, and financial background to give me business direction. My mom is amazing and cares for my children, cooking, cleaning, playing taxi and being an all-around super grandmother. My patient husband who works his own full-time job while I pursue my crazy dreams and work day and night to make it a success. My coaches who put in so much time, effort and long hours to be the face of the business. Our head coach, Simon De Leon, has a magical way of putting students and parents at ease as soon as they walk through the door. Our parents and students play a huge role in our success as they continue to give their support and highest praise by recommending their friends and family to come to Vault PK.
Pricing:
Classes 1x week are $85 month
Classes 2x a week are $135 month
Kids Night Out $20
Birthday Parties: $250 for 2 hours
Contact Info:
Address: 1275 Sartori Ave, Torrance, CA 90501
Website: www.vaultpk.com
Phone: 310-977-4478
Email: info@vaultpk.com
Instagram: vault_pk
Facebook: vault parkour
Yelp: Vault PK
Image Credit:
Kristine