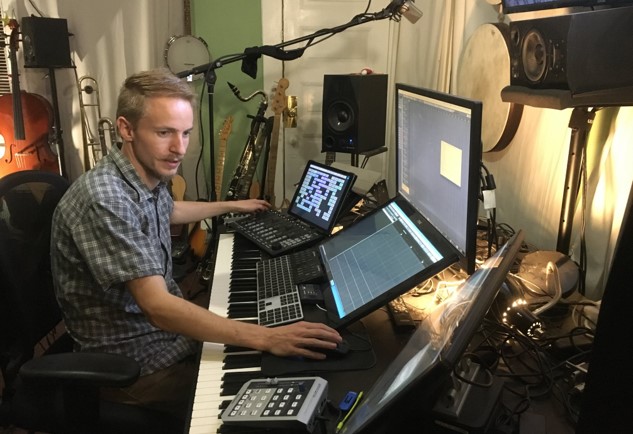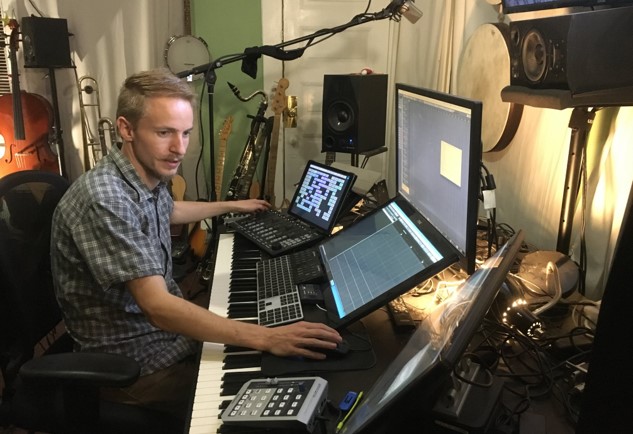 Today we'd like to introduce you to Jesper Ankarfeldt.
Jesper, please share your story with us. How did you get to where you are today?
I was born in the countryside of Denmark with three big brothers all playing instruments, so I had a natural interest for music growing up. I started playing the recorder at age six and later switched to saxophone.
For unknown reasons I was completely soaked in to 70's disco and funk music, so I spent most of my teens composing songs in those styles. This helped me understand a broad range of instruments as I would learn how to play them in order to record them for my songs. This also included multiple embarrassing moments of me trying to sing on my records, but overall it was a lot of fun and it also started developing my compositional skills.
Around the time when I was 17, I gave up on composing and started focusing on playing the saxophone. I studied hard every day for five years expanding my musical horizons until one day I found myself in India, studying Indian rhythms and melodies. Confronted with a completely different culture both in terms of art and the way of living really triggered something in me, and suddenly the urge for composing music came back to me stronger than ever.
In the midst of that I remember watching The Bourne movies with music by John Powell. These movies really inspired me and experiencing how much music could elevate a story made it clear to me what my next goal would be – I wanted to be a film composer. So when I returned to Denmark in 2009 I started my journey into film music. This included a 3-year stay in Amsterdam, Netherlands followed by a couple of years working in Copenhagen, Denmark.
I liked living in Europe and worked with many talented filmmakers, but after eight years I felt the need to expand my abilities as a film composer, so to me it was natural to make the move to Los Angeles where I've been living since the summer of 2017.
Overall, has it been relatively smooth? If not, what were some of the struggles along the way?
It's always been a bit of a struggle being an artist for me – even as I was young and studying, because I wasn't living life like most of my friends. I was so dedicated to my art that I would often refrain from going out on weekends just so I could create more time for composing or playing music.
But I think the real struggle hit the day I realized I had to make a living off of my art. Suddenly a lot of my time would get eaten up by paperwork or assignments that weren't particularly inspiring but helped paying the bills. I think any freelancer or self-employed person know what I'm talking about.
There are definitely still challenging days, but I am grateful every single morning that after all, the most important thing I have to think about for my day is to write music – and that is beyond what I ever dared dreaming about.
Being in LA has definitely also put my energy into a different gear, but sometimes it also hits me how far away I am from my family or how some deadlines keep me in the studio for weeks without a break. But I wouldn't know what to trade it for, as I'm generally very content. And the further my career has evolved, the more I get engaged in interesting projects with great filmmakers.
We'd love to hear more about what you do.
I've spent a lot of time trying to write any style of music to any type of film. But the last few years, what has become more and more important to me is to engage in the storytelling and drama of the movies I'm working on. So slowly I'm seeing myself as less of a composer and much more as a filmmaker, which ultimately has made me connect with more filmmakers on a deeper level. This approach is a thing I'm slowly getting known for I think.
At least more directors that I'm working with might even engage me when they are still writing their scripts as I can read other things out of their scripts and my voice becomes an integrated part of the film's universe.
Apart from that, I have a strong love for real instruments. So when I have spare time, I'll often invest it in learning new instruments that I can then bring on to the score of the following projects. This has also personalized my sound as I bring a lot of myself into the music I write.
With some scores, I also get the opportunity to bring in musicians to the studio, which is one of the best parts of the job, since a musician interpreting your music easily can bring 20 years of experience extra to your score for that instrument. But I don't think I have a formula for how I approach projects, besides for the fact that every project is different and I start out trying to understand the story that we want to tell in its full depth.
Any shoutouts? Who else deserves credit in this story – who has played a meaningful role?
The craziest thing about this journey, and still is, is the fact that you never know where you're going. Obviously I wouldn't have gotten far without my parents putting me through music school or their unconditional supporting of my crazy projects and ideas (especially that one of moving to India).
But most important for my film career has probably been some of the filmmakers that believed in me early on and made me believe in myself. Kristian Håskjold was definitely a main part of that since we started working together back in 2010 and the fact that he still wants to work with me. Currently, we are working on two films together.
Giancarlo Sanchez was another important person I met back in 2013 while studying in Amsterdam. With our first collaboration, we probably made one of the worst received movies I've worked on, but he has taught me a great deal about collaboration and is a huge inspiration in terms of storytelling.
With Giancarlo I'm currently working on a Netflix show, and having shared that journey from a not so great student film to making international work is really amazing.
One thing I don't always share with my directors is the struggle of working in solitude. For this part of my journey the amazing sound designer and composer Christian Scheuer has been hugely important to me, as we have been able to help each other through some of the struggles a creative career naturally creates. He has also been an important input to the way I work since by sharing the same craft he's been able to challenge the way I work and approach my projects.
Contact Info:
Getting in touch: VoyageLA is built on recommendations from the community; it's how we uncover hidden gems, so if you know someone who deserves recognition please let us know here.