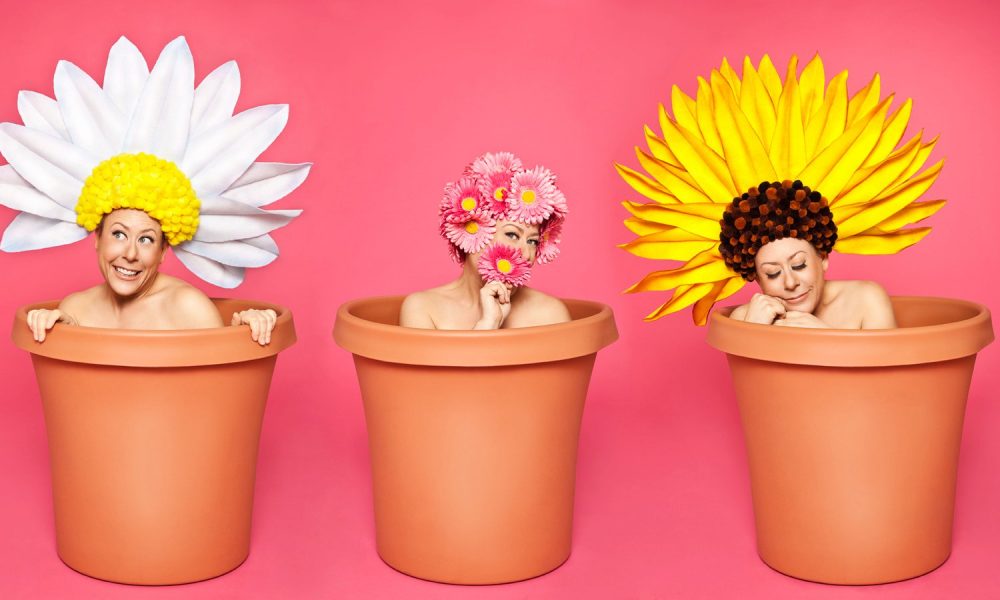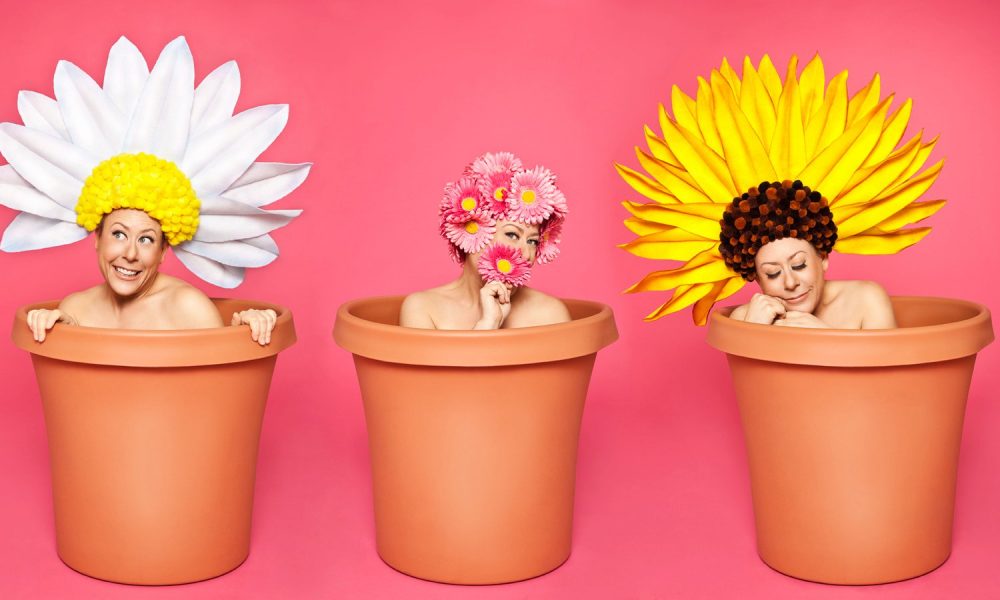 Today we'd like to introduce you to Jeremy Beth Michaels.
Jeremy Beth, please share your story with us. How did you get to where you are today?
I started stand-up comedy in 1999 in San Francisco, where I built up my chops and tore down my self-esteem nightly on stage. I decided that if I had to work somewhere during the day for eight hours to pay my rent and possibly eat once in a while before I 'hit it big' as a comedian, it better be around pretty stuff, like perfume, lipstick, and eye shadow.
So, I began my makeup career the same year I started stand-up. I started working at Sephora.com in their call center department and that's where I learned all about every high-end makeup line that was out there at the time, whether it be make-up (color) fragrance or skincare anything and everything pertaining to beauty. You were also required to try everything we had to be experts on every product sold online. So you can imagine, for any girl into makeup, I felt like I won the lottery. That's where I built up my vast beauty knowledge all while slinging jokes at comedy clubs and broken down coffee shops at night and unbeknownst to me at the time, I started two careers at once.
In 2002, I took the plunge and took my hilarity along with my makeup bag to Los Angeles. Honestly, there wasn't any parking left in San Francisco, so I just decided to keep driving south…I could smell the broken dreams and narcissism on The 5 and that's when I knew I was on my way paradise. I ended up getting an incredible job that I still have to this day in the beauty industry, which I have held for over 15 years. It provides me with constant education on the rapidly changing beauty industry and also gives me tons of material.
I do have some makeup jokes in my set, but currently, most of the jokes in my stand up act revolve around being a reformed party girl to a wife, stepmom, and cancer survivor. You can throw in a few observations in there too.
Some highlights: I've been on the Tonight Show for 30 long seconds. Featured in the San Jose Mercury News. Had the pleasure of warming up the Cinequest Film Festival in San Jose two years in a row. I have been a content contributor for Moronlife.com, Daily Ovation, and Preen.me. I have been published in The Comedy Thesaurus, a joke book, by Judy Brown, this book includes Dave Chappelle, Tina Fey, and many others. And of course, I do makeup daily on the unsuspecting and sometimes vain Los Angeles individuals as well as comedians and actors. And not to name drop, but I will, I had the pleasure of doing Jane Lynch's makeup a few times. And just an FYI, she has really beautiful skin. I toured the Northwest with "Nice Jewish Girls Gone Bad". I've produced comedy shows under the names Comic Fusion, Audible Candy, La Vida Joqua in San Francisco and in Los Angeles. And currently, I'm co-producing Unholy Comedy at The Pig and Whistle In Hollywood, the 2nd Thursday of every month with fellow comics Sarah Taylor and Kim Lupe-Smith.
Overall, has it been relatively smooth? If not, what were some of the struggles along the way?
After being diagnosed with Breast Cancer in late 2013, I realized that I needed to take a break from being on the stage nightly while I healed and got my strength back. A lumpectomy and six weeks of radiation will do that to a gal.
In that time, I decided while I healed, I still wanted to be creative even if I didn't have the strength to go out nightly to perform stand up and what started out as jotting down funny work stories just for myself actually began the rough draft for my forthcoming book, Make Me Pretty, Make Me Laugh – Makeup Tips, Inappropriate Jokes, and Inside stories From the Beauty Industry. Which is set to be released in September.
What I found is that I wasn't the only one that wanted to feel pretty during times of duress and like most people, I wanted to keep the humor in my life even while I went through something completely life-changing. Beauty has always been my refuge and there's nothing that makes a person feel better than looking their best.
I knew I wanted to share my extensive beauty knowledge from traveling the country for over 15 years, educating on how to feel more beautiful while telling a great joke in the process. For instance, if you're going to baby shower, or you want to look kind of slutty, these are two different looks, which I can definitely help you achieve.
What I found is the world of beauty doesn't have to be so intimidating, people get confused with so many choices out there and people usually have the same questions in regards to skincare, makeup and anti-aging, so I asked myself, why don't I write a funny, how-to beauty book?
I found in comedy we try to magnify any the flaws and in beauty, we try to conceal them. I wanted to find a way to put both on blast.
A few months after my cancer treatments were over, I ended up being set up by my aunt, with a guy I went to High School with, surprisingly, (because at this point, I had lost all hope, people,) fireworks went off and a year later we got married and I became a step-mom. That's an incredible amount of new material to work with. I started feeling that itch to perform again and I finally got the courage to get my ass back on stage, So far so good.
In the past, I had suffered from insane stage fright, and after getting cancer, it made me a lot less fearful So, there is one plus. Because after you get that call, the "You have cancer" call, your life tilts in a new direction. I decided that I was going to use this shitty experience to my advantage. It took some time to get my footing but I find is that my jokes got better. I became more authentic, more me. I still have a long way to go, but I love my material now. It makes me laugh and I get excited every time I get to perform. And cancer is always hilarious, right?
What else should our readers know?
I am a Stand Up Comedian, Author of Make Me Pretty, Make Me Laugh and makeup artist/beauty expert. What sets me apart is the fact that I can make you laugh and make you pretty all at the same time.
What is "success" or "successful" for you?
I define success as being happy in my skin. I want to feel like I can make someone change their perspective by sharing a different point of view. In my book, I wanted to take something that is normally pretty dry because most makeup books are instructional and that's about it, I've never seen a funny, illustrated beauty book, so I decided if I wanted to read it, maybe others did too. Success to me would be if I could do a nationwide stand-up comedy/makeup show. And live in a beachfront property in Malibu.
Contact Info:
Website: jeremybethmichaels.com
Phone: 310.279.3974
Email: jeremymichaels@sbcglobal.net
Instagram: @jeremythegirl
Facebook: Jeremy Beth Michaels
Twitter: @jeremythegirl

Image Credit:
Robyn Von Swank – Pink photos www.vonswank.com
Getting in touch: VoyageLA is built on recommendations from the community; it's how we uncover hidden gems, so if you know someone who deserves recognition please let us know here.