Today we'd like to introduce you to Jeremiah and Brittney Kincannon.
Jeremiah and Brittney, can you briefly walk us through your story – how you started and how you got to where you are today.
When I was eight I was your typical tom-boy. I tattled on my brothers, loved playing capture the flag in the street with the neighbor kids and my brothers, fought with my brothers most of the time, and loved them part of the time. I was a total daddy's girl, and ALWAYS prayed for a little sister.
What child doesn't pray for a sibling at one point in their life, right? Haha. And, guess what? I got one! I couldn't have been happier.
A few years later my life changed forever. I remember the day so clearly. It was the beginning of May and I was 8 years old. I was on the phone with my dad and I knew he had something important to tell me. I can still remember the sinking feeling the moment the words escaped from his mouth that my only sister had died. Can you imagine being a child, praying for a little sister, you get one, and then all of the sudden, in an instant, she's gone? That's what had happened.
Years following my sister's death, I searched for a photo of her. I hunted through boxes and albums, but I couldn't find a single one. That was when I realized I needed to make this right. I needed make sure that I always had a picture of myself and the people I loved in case another tragedy ever happened. In middle school, my dad bought me my first film camera. Then in my second year of high school, he bought me a brand new slim, digital camera that was small enough to fit in my pocket. It was amazing! It gave me the ability to see and have pictures instantly.
Throughout high school, my passion for photography grew. I loved documenting my family and friends. I took pictures every day, updating photos often so that I always had recent photos of those most important to me. In high school, I took my first photography class. It was at that moment that I knew what I wanted to be a photographer!
During the last semester of college, I received a phone call from my dad. I knew it was another bad phone call because it started out with, "Hey Britt. Where are you? Are you sitting down?" I remember telling my dad to just tell me what was going on because the worst was running through my mind. That's when he told me that my Uncle Jim had committed suicide. My heart dropped as the tears rolled down my face. I lost one of the most important people in my life. I was just texting him two days prior. I was in shock. It was one of the most depressing times in my entire life. Still, to this day, it brings me tears, even now as I write this.
My uncle wasn't a fan of pictures; he would do anything to avoid having his picture taken. Good thing I was his favorite niece though, because somehow I had managed to get pictures of him and I, together. Maybe it was because he let me take them, or maybe it was because I was so persistent, but my goodness… It was one of the best things I had ever done. Looking back on the pictures of me and my uncle was like having a blanket of comfort to wrap up in. Although he was gone, it brought me just a little bit of peace.
The next 5 months were a blur. I honestly don't know how I was able to keep up my grades and be eligible for graduation, but a few days before graduation it really hit me. Was this diploma in Social Behavior and Self Development really the path I wanted to take? Or, did I want to make a difference and photograph families so they'd have pictures for when the day death knocks on the door and wants to take a loved one away?
I prayed to God about my decision before bed, and I woke up the next morning, eager to launch a business. I had no idea how to launch a business, and definitely no idea on how to be a photographer, but I embarked on the journey. That was in 2011 and that's when Kincannon Photography was born.
Now, as a self-taught, professional family photographer, I get so excited before each session. I feel so blessed to have the ability to capture these moments and bring comfort to those who can look back on pictures of the people they love the most, like I was able to do with my Uncle Jim. I get to make a difference through the art of photography and provide something that's so much more than just a picture. It's a blanket of comfort during tough times, a piece of artwork to decorate a home, and an heirloom to be passed down for generations. – Brittney Kincannon
Great, so let's dig a little deeper into the story – has it been an easy path overall and if not, what were the challenges you've had to overcome?
Just like most businesses, it isn't always the smoothest road, but it is a fantastic journey.
We started out as your normal, everyday photographer, taking photos and handing over a disc of images, but quickly realized that we wanted to actually provide a full-service experience because we believed that the "shoot and burn" approach was lacking.
When we first started with an approach of a complete family portrait experience that not only plans and captures your family, but also helps you design eye-popping wall portraiture and gorgeous hand-crafted albums with a tactile texture and quality that is to die for, we had a lot of people that were initially confused. We were starting to do something that had been around for a long-time with being full-service, however, a lot of the people out there had become so used to an incomplete experience that it was hard for them to understand.
Flash forward 6 years later, and our clients absolutely love us. They love the fact that we provide a complete experience. The fact that we have software that allows us to show them what their images will look like on their walls in their home before they purchase anything and our custom approach to photography that focuses on taking the utmost care of our client leaves them with smiles on their faces and that is what we exist for.
Please tell us about Kincannon Photography.
As a company, we do not focus on just shooting some pictures and handing over a disc or flash drive of digital images, for three reasons:
1. That is simply and incomplete service and focus on a full-service experience.
2. Digital mediums like discs and flash drives have two problems: One, they get thrown in a drawer where they collect dust and never get used for anything other than Facebook posts, and, two, they are already becoming obsolete. The computer we currently use for our business doesn't even have a disc slot for me to insert a CD.
3. Studies show that having family portraits hung in your home create a better family atmosphere for you and your kids. It creates a more loving environment and we are more concerned with people having a loving environment in their home than seeing how many sessions we can churn out, hand out some digital images, and just make a quick buck.
We specialize in creating portraiture that lasts a lifetime and is immortalized in a medium that can be cherished for generations to come. We do this by providing a customized approach to each client's session that includes a consultation, session guide, in-person ordering session where we walk you through the design process, and an in-person delivery of the products you order.
We are most proud of the clients who have welcomed us into their families' lives and being able to create those loving atmospheres in their homes, as I mentioned earlier.
Do you look back particularly fondly on any memories from childhood?
Probably, the moments that I've spent with my own family, which was what inspired me to create Kincannon Photography.
The fact that I can look back on moments from my own childhood in the physical portraits I have, makes me fall more in love with photography every single day.
Contact Info: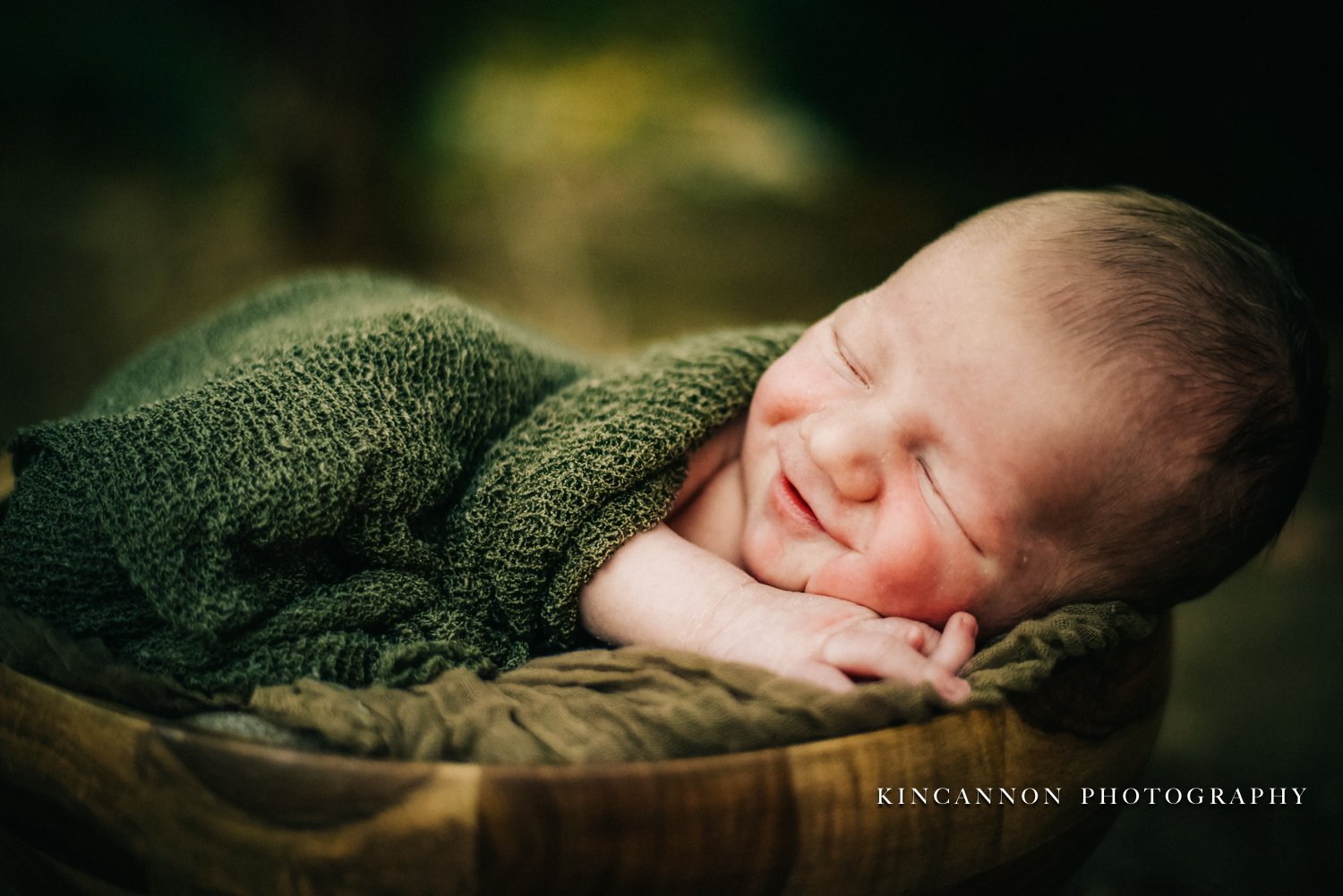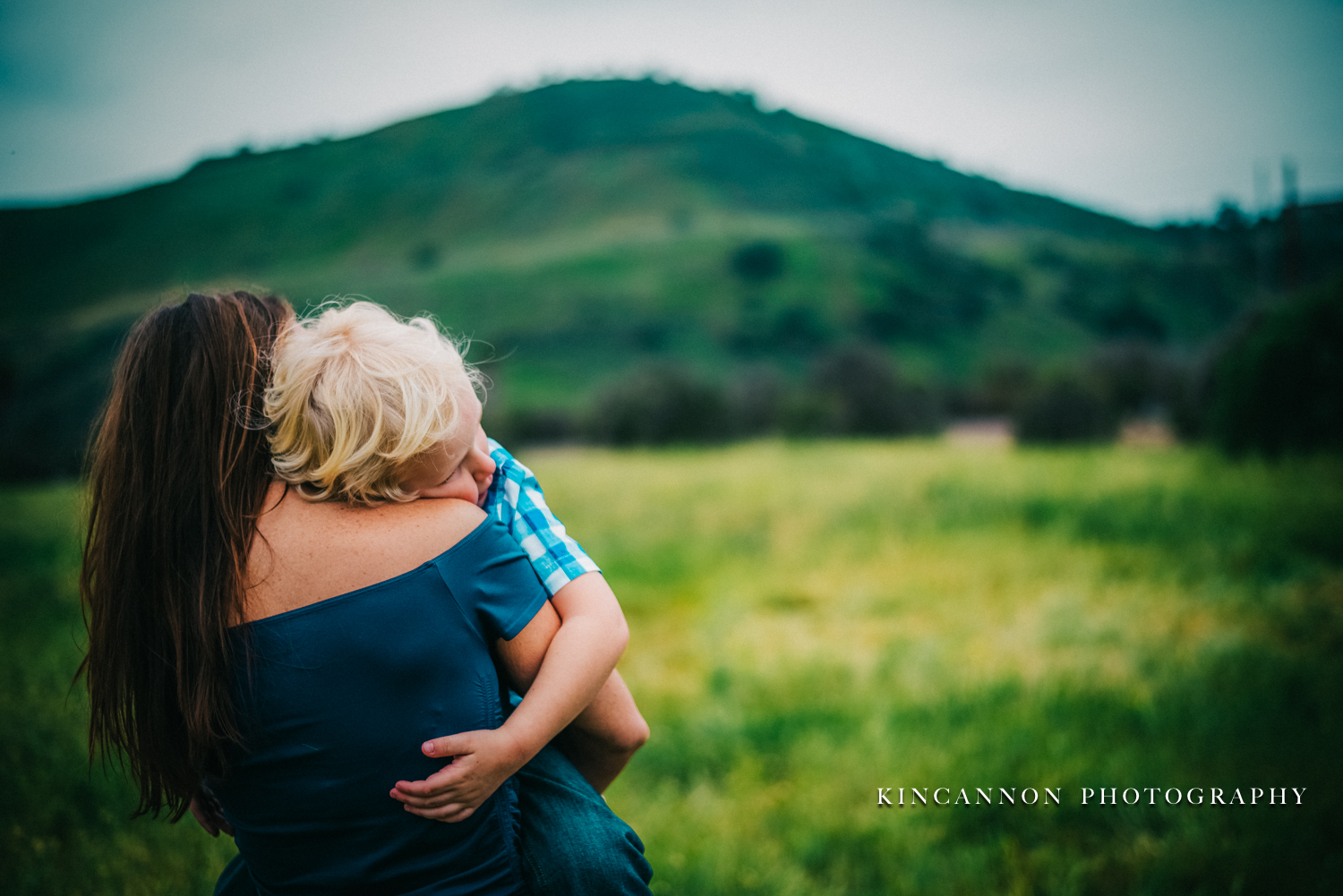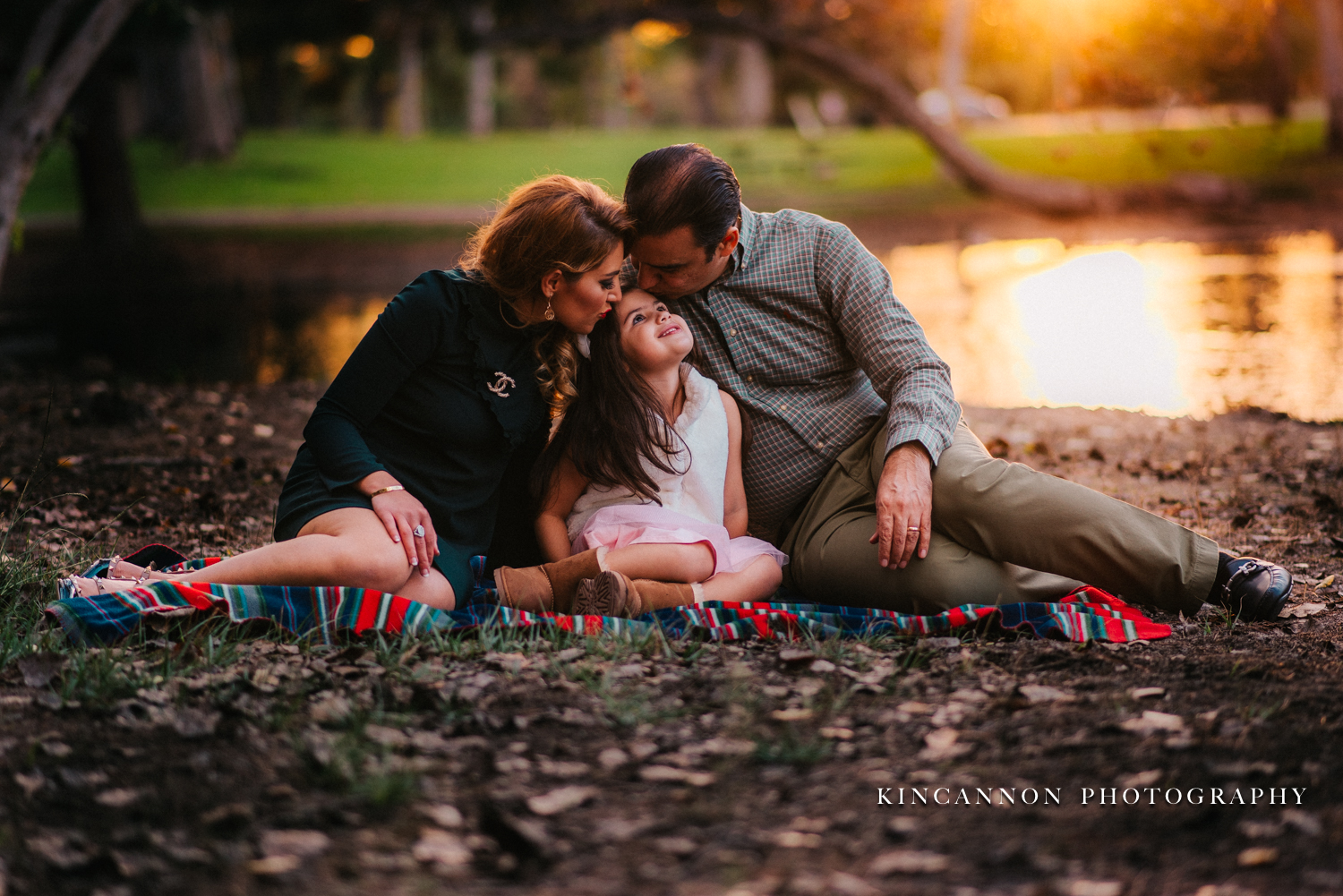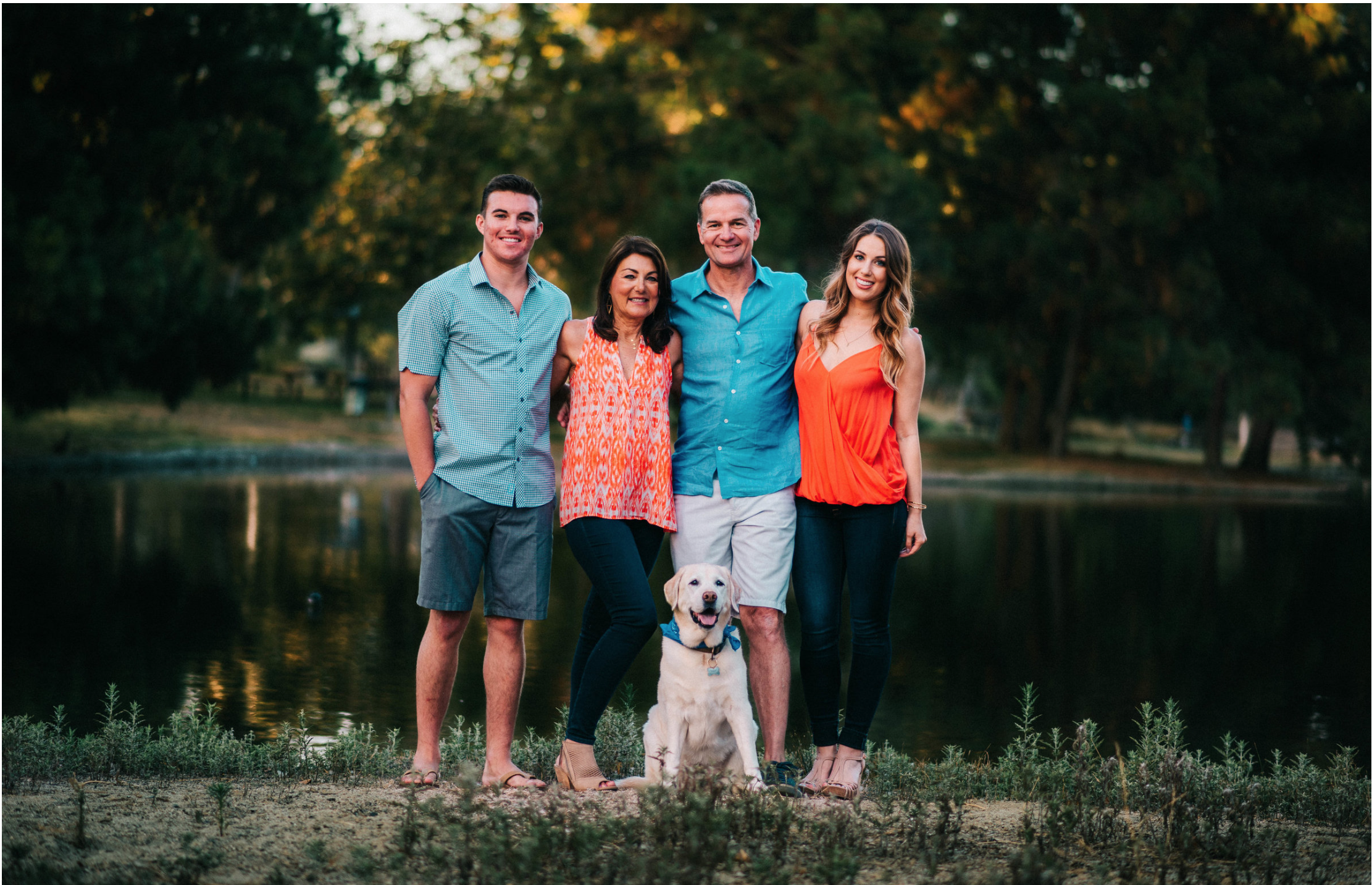 Image Credit:
Brittney Kincannon
Getting in touch: VoyageLA is built on recommendations from the community; it's how we uncover hidden gems, so if you know someone who deserves recognition please let us know here.