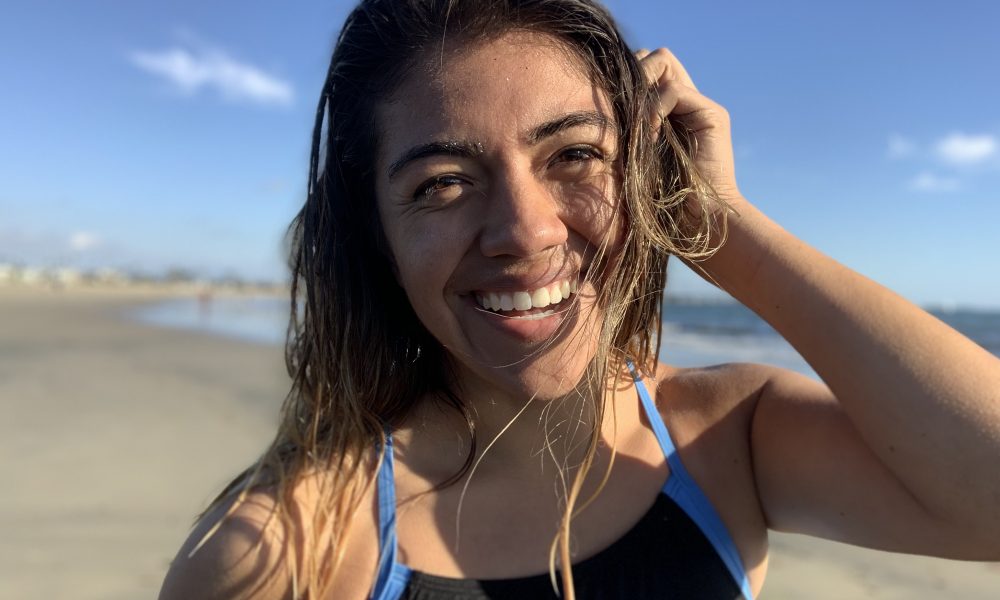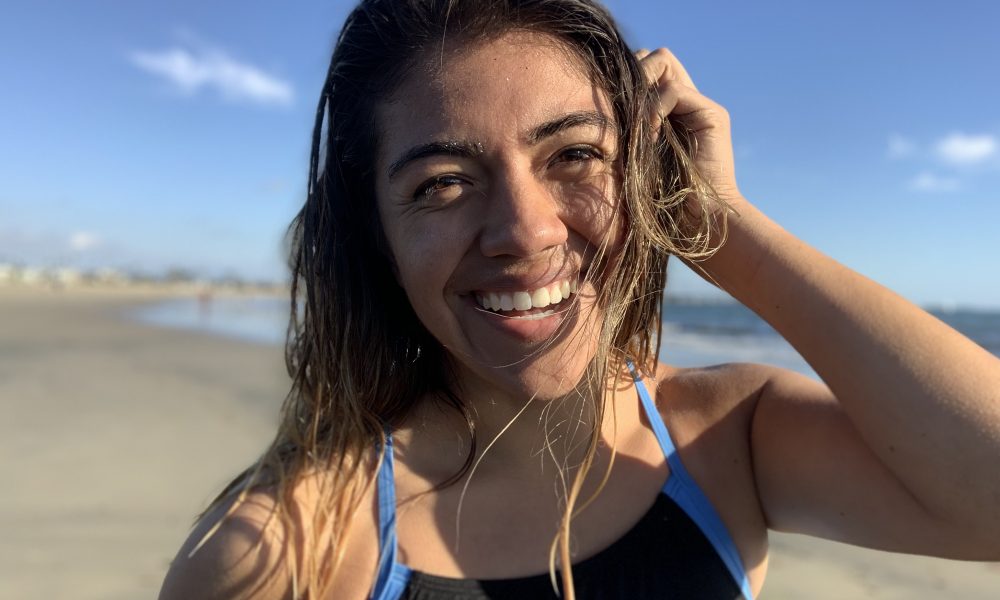 Today we'd like to introduce you to Jennifer Sarabia.
Jennifer, can you briefly walk us through your story – how you started and how you got to where you are today.
It's a long story! It goes back to when I was nine years old. I was a musical theatre geek and wanted to do a little more so I joined Track & Field and fell in love with running. I was always one of the fastest kids and finished the mile faster than most of the boys in my class. I've been running competitive ever since. I continued to juggle theatre and running through middle school up until high school.
That's when I joined Cross Country & Track and when I realized I was a long-distance runner. My high school track coach was amazing! He taught me everything I know. I got my Varsity letter, broke some PRs (personal records) and even got an offer to run in college! I had a coach that showed a lot of favoritism and it made me not enjoy running anymore so my senior year, I stuck to only doing theatre. I got casted as the lead in the spring musical and that took ALL my time. I got early admission to a very well known performing arts college in Los Angeles and that's where I went my first year of college.
It was super fun but while I was there all I could think of was running and being an athlete. I began to train for a Spartan Obstacle Course race just so I can have some sort of satisfaction. I began to experiment with eating healthy (notice I say experiment aha) and regularly train! I got my spark back! I fell in love with running again and quickly realized that theatre wasn't for me and after my first year at that school, I transferred to a community college. When I competed at my first spartan race I ranked 1st in my open overall age group and got a time faster than most of the girls my age who were racing competitively.
So I began to train more and learn more about nutrition so I can be a better athlete. That's when I stepped into the world of nutrition and Kinesiology! I went on to competing in the competitive age group instead of the open heats and MAN were those girls fast. I won my first race in that new category! And I kept on winning. I was very fast and very agile. I started to get recognized by lots of company's and athletes. I even began to travel to race!!! While I was training and competing, I took a lot of time to learn about my body and how it works. I also took time to learn about nutrition and what certain foods do to my body. That's when my Instagram started to get more popular. I began to share recipes and work out tips and used to take my followers along my journey of a competitive athlete.
After two years of racing, I wanted to explore! I like to try new things and move around so I decided to explore into the world of Triathlons and I fell in love all over again. That type of training and competing is very different. You need a lot of discipline to be able to manage training for swimming, running AND biking, all while eating healthy and getting proper sleep. I excelled in that sport and started to get recognized by even more companies.
Now, where does my bakery tie into all of this? Halfway through my athletic career, I became vegan! I absolutely love it. And as a nutritionist, I love to cook and explore new flavors and goodies. I also have a major sweet tooth and with not a lot of vegan options out there, I had to fend for myself. If I wasn't training, studying or sleeping, I was in the kitchen. Exploring different styles of cooking and baking and testing new recipes. I'm a PE Teacher at an elementary school and my coworkers were my taste testers, along with my family and my now fiancé! My first client was my sister in April 2019, when I baked for her quinceañera. All the guests loved the goodies and that's when I realized I can actually do this! I spent the whole summer perfecting my recipes and in November of 2019, Always Love Bakery was born! I've been so busy ever since.
It gets difficult sometimes juggling school, my training and baking but if it were easy, everyone would do it!
I do have to give major thanks to my mom for allowing me to do everything I ever wanted to do. She always let me live out my dreams and of course my fiancé Jospeh because he always pushes me beyond my limits even when I don't want to!
Has it been a smooth road?
Not at all. As an athlete, you get injured. Especially if you're not knowledgeable about your body. I wasn't when I first began to compete and let me tell y'all I've come a long way!! When it comes to baking, it's a science. There's always trial and error and it took a while to perfect my recipes. People say I'm the most multitalented and resourceful person they'd ever met and honestly, it's true. I think my biggest struggle was time management because all my life, I was actively involved. I did everything, from running to color guard to soccer, to cheer, to painting, to fashion design to being a hairdresser to being a dancer/choreographer to coaching/teaching and now baking. When I tell y'all I have a list of back up plans, it's crazy. I woke up every morning at 4:30am to hit the gym to train. I lost a lot of "friends" because I was never able to hang out and party.
What's the hardest part of your training?
I get asked this almost everyday and the answer is always being self-coached! When I ran XC/Track in high school, I always had a coach or teammates to push me… Now it's all ME and DISCIPLINE. I can easily hit the snooze button and not go to the gym. I can easily stop at eight sets instead of the full 10. I can easily only run 5 miles instead of the scheduled 7. I AM my own coach and only enemy. All of my actions always come back to my training too. If I stay out past 9pm, I know I won't get enough sleep. If I eat junk food, I know I won't be getting good energy for my workouts. If I don't rest, I know I won't be recovered. Sometimes I really have a tough battle cause even I lose motivation more often than not. Those days are the hardest but I know that at the end of the day everything will pay off.
We'd love to hear more about your business.
Always Love Bakery is a Vegan Bakery! I specialize in cakes, cookies and all sorts of pastries! I'm most known for my cookies and my cakes!! I'm most proud of the fact that I am a one woman, Latina owned company! I do it all by myself. I like to play with flavors and add some of my Mexican flavor into a lot of my treats!! I'm also really proud of how fast I've grown! I started at baking cupcakes and a cake for my sisters quinceañera to having to turn down orders because I'm booked solid.
I love that I'm versatile and something that sets me apart from others is that I bake orders as fresh as I can! I don't leave my cakes and goodies in the freezer overnight. I just don't like to do that. I rather wake up early because I want my clients to get what they pay for. People always ask me why I named it "Always Love Bakery" and it's actually really cheesy. Whenever my fiancé says, "I love you" I respond with "always" and vice verse. We say because no matter our circumstance we will ALWAYS love each other no matter what. Also, whenever he comes into the kitchen to taste test I tell him, "I added a secret ingredient" and he says "love?" and I respond with "always" so thus "Always Love Bakery" was born.
Is our city a good place to do what you do?
I think LA is THE place for vegan restaurants and bakeries. People come from all over the world to be here and I think with such versatile people, it's great to have options! You're more likely to find a vegan restaurant at every other block in LA than in Texas, let's just put it that way!
Pricing:
My cakes start at $25 and go up from there which is SUPER cheap for vegan cakes and cakes in general
Contact Info:
Instagram: @alwayslovebakery
Facebook: @alwayslovebakery
Suggest a story: VoyageLA is built on recommendations from the community; it's how we uncover hidden gems, so if you or someone you know deserves recognition please let us know here.