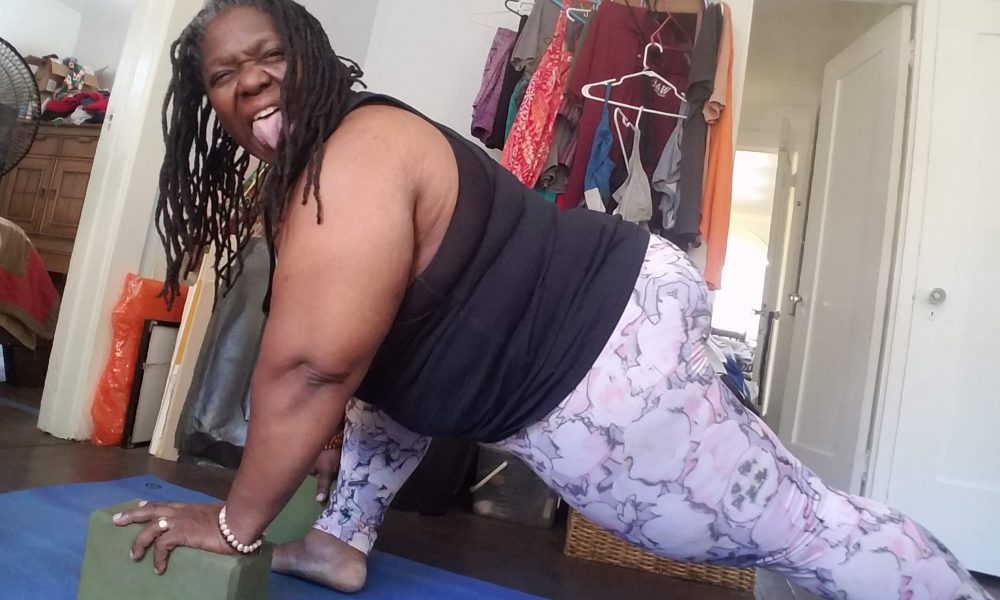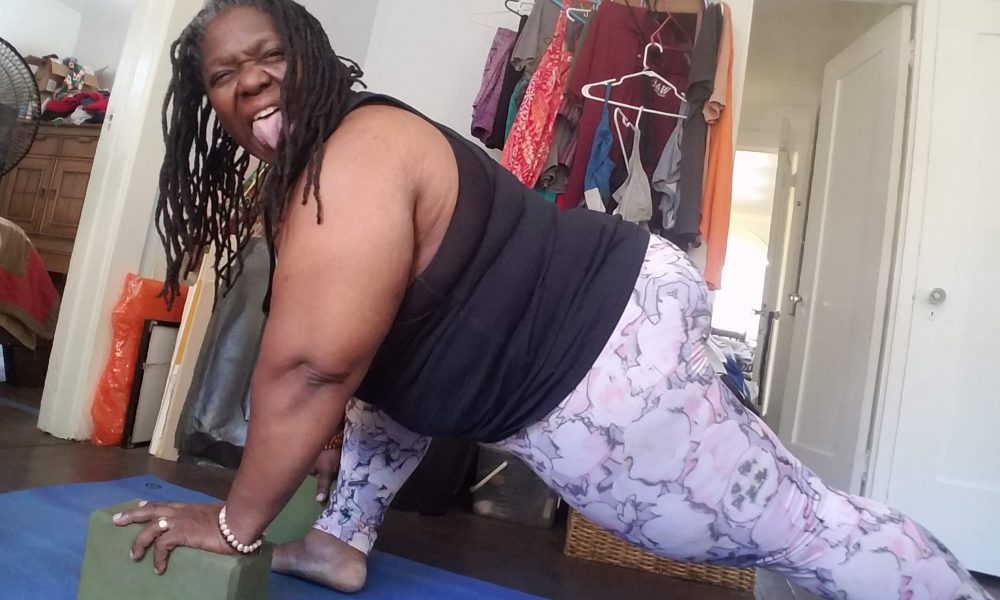 Today we'd like to introduce you to Jennifer Oliver O'Connell.
So, before we jump into specific questions, why don't you give us some details about you and your story.
My story is a bit of a winding road. For most of my life, I have focused on being a writer, and expected to have a career that kept me behind the scenes and allowed me to have my writing as my main point of focus. While I had small successes as a published writer, it was not the source of income I needed. This required me to discover my other skills and strengths, and utilize that arsenal in order to live, work, and maintain a life in what is an economically difficult city to live, I did a lot of contract and temporary work, then found a niche in legal technology, which required I work with difficult people, educate, troubleshoot, and find solutions, All those years of working toward being a writer and full-time work in various arenas taught me to reinvent in order to survive. I failed to realize that I was thriving in ways that would help me build a business.
In 2008, economics in the nation fell apart, and this affected me personally. I was laid off a full-time job as a trainer and software analyst, my husband and I lost two houses, and the sister that I was closest to lost her battle with cancer. To add insult to injury, my husband fell sick and ended up with a chronic condition that kept him out of work for several months. So, no opportunity to curl up into a ball and lick my wounds: I had to Reinvent, and that is what happened.
With no full-time employment demanding my attention and energy, my writing career blossomed with opportunities to write online, and I wrote for seven years on Faith and Community for Examiner.com, as well as other online publications like Washington Times Communities, and Communities Digital News, where I penned articles on politics, pop culture, and reinvention.
I became the founder and facilitator of a career group called Tuesdays with Transitioners. With the sponsorship of my church at the time (Congregational Church of Northridge), I ran the group from 2009-2014, giving aid and support to those like me, who had their career derailed, or were in transition from one career to another. This took me to Washington, DC, where I was invited to be a part of a U.S. Department of Labor panel. I also helped to co-found a group called CareerCamp International, and with my partners, we held career events throughout the Los Angeles area and the Santa Clarita Valley for a number or years. I utilized all the knowledge, talent, and resources gained over 30 years to assist others in getting up to speed technologically and psychologically for a job market that had pulled the rug out from under them. It inspired others, gave people a new perspective, and transformed my own perspective on what I could offer to others in front of the scenes, rather than behind the scenes.
During that period, I also became a Yoga instructor and a programming lead for teacher training. I am an experienced RYT-500 instructor, I regularly teach classes that focus on transformation through information and inspiration, I have trained and mentored many Yoga students and Yoga teachers, and I have been given some terrific opportunities to represent the Yoga and body-positive community.
As the Girl Turns has become a conglomeration of all three worlds. My unique perspective gained over those years of striving and struggle allowed me to build a platform that supplies resources, practical tools and action items, and helps to assist transitioners of all stripes on their journey to connect with themselves, rethink their lives and careers, refocus in the direction they would like to go, and to ultimately reinvent.
Overall, has it been relatively smooth? If not, what were some of the struggles along the way?
It has not been a smooth road. At certain times, it wasn't even paved! I worked hard to be known as a writer, and to become a working one primarily. From being robbed of money and bylines, to being screwed over by agents, to two book publishing opportunities being rescinded, it's been a tough time of having to evaluate my purpose and re-align my goals to fit my situation. I have been on the edge of homelessness more than a few times, and my husband and I were evicted from the apartment we ended up in after we lost our home and spent a few weeks in between situations. So my lack of stability in terms of location and living circumstances have sometimes hindered or blocked my forward momentum. While it is often two steps forward, three steps back, my goal is to maintain forward momentum, and the tools of reinvention that I have learned over the years help me to pivot, redirect, and maintain hope that I will reach the goals I set out to achieve and build the business I desire and deserve.
Please tell us about As the Girl Turns.
As the Girl Turn's mission is, "Transformation through Inspiration and Information", so whether I am using the written word, teaching a Yoga class, leading a training, or helping an individual to reinvent, inspiration and information are the tools, as well as the main building blocks.
As a writer, I contribute to the conversation on pop culture, politics, life and community focus, As a thought leader, my profiles and opinion pieces are geared toward offering information and food for thought that will hopefully inspire others to ponder, consider, and perhaps find a new perspective on a particular subject. Sometimes this is through the actual written word, sometimes it is through media appearances on podcasts, cable TV, or radio. I have had the great pleasure of interviewing rising stars like entrepreneur Benjamen Janey, to prolific director Emily Moss Wilson, to missionaries like Lynn Gissing of A Light in Africa. One of my pieces of writing went viral and garnered me a CNN appearance. This piece was written in the midst of the George Zimmerman/Trayvon Martin mess. It was not focused on guilt, innocence, or even the trial itself; the launch point was the sad testimony of Martin's friend Rachel Jeantel, and I used it to talk about how we are failing our young people in terms of not only academic literacy but social literacy. The next day I was asked to be part of a panel on "Erin Burnett Outfront".
As a career and reinvention coach, I assist "transitioners"; that is, people who are stuck in between jobs, a life decision, or life circumstances, with assessing their skills, abilities, and place in the world. I help them to vision-cast where they wish to be and then use practical tools and resources to help them get on the path toward reinvention, It is part cheerleader, part support network, and part personal trainer to strengthen the individual (or group) mentally, physically, and emotionally, so that they can launch into a new phase of their life journey. I also speak on reinvention, careers, and using technology and social media to enhance and transform a person's career or life path. In 2017, I did a rewarding workshop series with an organization called Elizabeth House, a ministry to homeless pregnant women. I did quarterly talks on "Reinventing Myself to Fulfill My Purpose", where I shared my own reinvention story, and delivered the tools, tips, and focus to help these single mothers (which included Elizabeth House alumni) to move forward in their lives and thrive as parents, employees, or in their own entrepreneurial endeavors.
As a Yoga instructor, I guide Yogis on a journey of connection and diving deep within themselves. We live in a society where people are so disconnected: from their bodies, from their relationships, and their own true needs. I work in my classes to create a space where they can learn about themselves, explore the body, mind, and soul, and hopefully bridge those gaps. My greatest joy is seeing students transform in body and mind with each class, and helping my fellow instructors and Yogis who desire to be teachers delve more deeply into themselves, find their authentic voice and seat, and become encouraged to inspire others on their journeys. In 2016, I had the opportunity to be a part of the Yoga Expo, a popup event held in cities across the nation, where thousands of local Yoga teachers get to teach, present, and share Yoga with their city. I was also involved in the launch of the Yoga and Body Image Coalition's campaign, "What a Yogi Looks Like", expressing the sentiment that Yoga is for EVERYBODY, not just for those who look a certain way, or who come from a certain socioeconomic strata.
Any shoutouts? Who else deserves credit in this story – who has played a meaningful role?
The writing mentors who were instrumental in spearheading that aspect of my journey are Columbia College Chicago writing instructors Randall Albers and Gary Johnson, and the late Digby Wolfe (Laugh In), who I was privileged to do a directed study under at the University of Southern California. Jacquie Kubin, my editor-in-chief at both Washington Times Communities and Communities Digital News was a pivotal part of my growth and success as an online writer.
In terms of writing and reinvention, my friend and cohort Douglas Welch and his wife Rosanne Welch have been visionary collaborators on so many projects, and the success of Tuesdays with Transitioners, CareerCamp International, and Social Media and Your Career would not have happened without them. Rev. Roger Barkley is a dear friend and pastor, and he and the congregation of CCN held us up during the hard times, prayed, and supported us in rebuilding our lives, and championed the birth and life cycle of Tuesdays with Transitioners.
The inspirational Yogis who helped launch my teacher journey are David Miller, Brigette Dunn-Korpela, and Milena Sarian. They were the leads for my training and I not only gained confidence and perspective through their guidance, but a fresh vision of what could happen when I took the seat of the teacher, Dayna Gelinas was the creator and lead of the New Day Yoga 300-hour advanced Yoga teacher training, and helped to cement the knowledge gained in my 200-hour training, and incorporate more depth in terms of my Christian faith, Yoga for the whole being, and the how to illuminate the powerful gift that Yoga is to every human. Alexandra Johansen, Tanya Hinkel, and Kellie Acree are beautiful testaments on how to hold space for others, be a support while allowing others to grow on their own, and how to effectively utilize time and resources in equipping others on their teacher training journeys.
There are so many others, but in terms of the core individuals who have helped launch and guide my life and career forward, as well as each aspect of the world of As the Girl Turns, these are the humans who were most instrumental.
Contact Info:
Image Credit:
Jennifer Oliver O'Connell, Laura Rebecca (Yoga Expo), Sarit Z Rogers (LoveMore Movement), Kali Ratzcliff (Elizabeth House), Douglas Welch (CareerCamps)
Suggest a story: VoyageLA is built on recommendations from the community; it's how we uncover hidden gems, so if you or someone you know deserves recognition please let us know here.