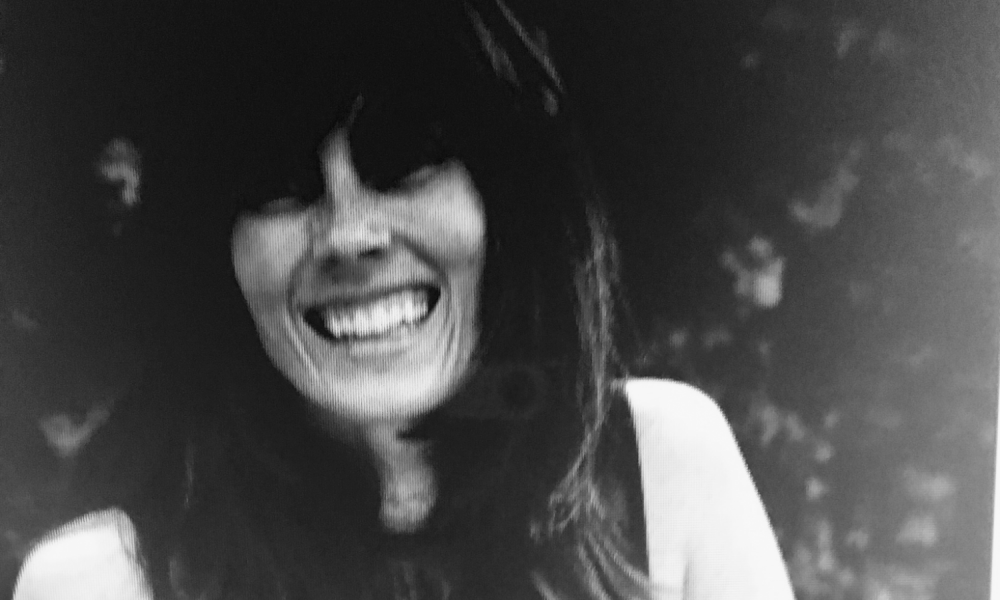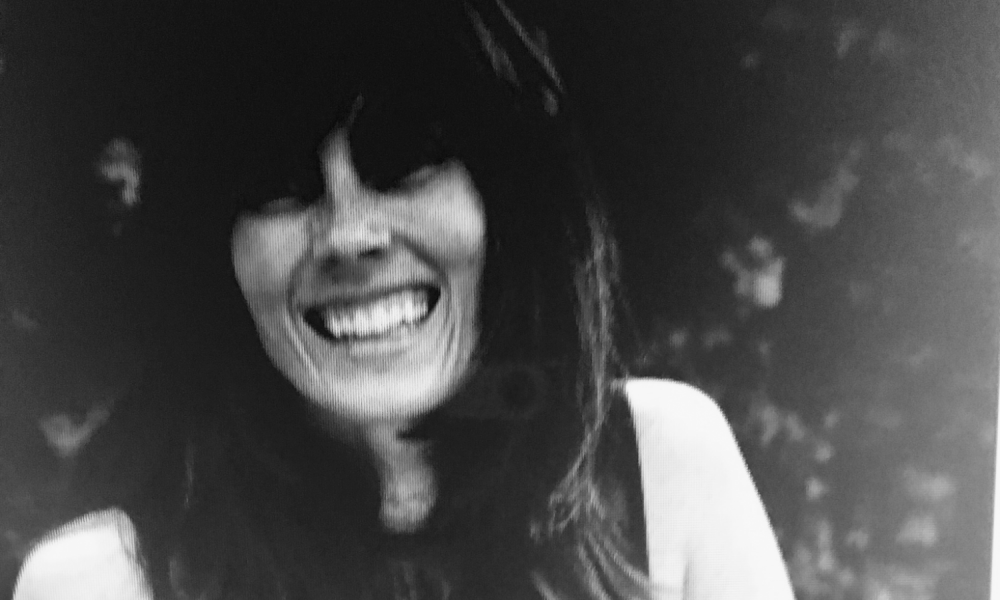 Today we'd like to introduce you to Jennifer Melissa Baker.
Thanks for sharing your story with us Jennifer. So, let's start at the beginning and we can move on from there.
Many people know me as a Celebrity Freelance Hairstylist, a hair stylist in a salon, and/or Robert Steinken's assistant and partner. I have styled the hair of some of the biggest names in the business such as, Otep for her video "Equal Rights, Equal Lefts" it is about equality, directed by Aleks Rastovic. It was selected as one of the most controversial videos and got banned in over 12 countries. I was happy to be part of a movement that I believe in and that will help people. I styled Audrina Patridge's hair for Hollywood Medium with Tyler Perry. I have also been published in Pap Magazine doing Christian Serratos's hair from Twilight, and Amber Lancaster's hair. My publications include Marie Westwood, by Aaron Gomez, Marie Claire, Guiseppe Magazine, No.3, etc…Aleksandra Rastovic whom directed and won the Sight of Sound award for The Fatales which I was honored to do the hair for. One of my favorite commercials that I have done hair for was a Best Buy Commercial, Beats by Dre Pill. I have worked on such clients as Eros Ramzzotti, Mia Stass, Pyper America, Model/Actress Eugenia Kuzmina, Kira Dikhtyar, Courtlyn Cannon, Madison Paige, Elle Evans, and famous world champion pingpong player Soo Yeon Lee with Ivan Bitton Style House, and more.
Recently we shot the cover of Marie Westwood and I groomed the cuties from the band Los 5. I also styled Miss Dominican Republic's Alexandra Elizabeth Parker's Hair. This year I did hair for Helena Mattsson, and her sister Sofia Mattsson for the Elton John Oscar Party. It's an honor to work beside all these talents, such as French Fashion Photographer Gilad Sasporta who recently shot for Vogue Ukraine. He and Robert Steinken actually guide my career in the best direction possible, which I am extremely grateful for. Gilad has taught me that a photograph shouldn't just look like a picture, it should make you think, and tell a story. He has also picked photographers for me study such as Robert Frank, Richard Avedon, Helmut Newton and many others which has helped open my eyes as an artist. Aleks Rastovic is another photographer I look up to an admire, her and 17-year-old Greta Tuckute are two people to watch in this industry.
Another two photographers The GerGer, and Stephan Shadrach are unbelievable and I am so happy that I was able to do stories with both of them. Ash Gupta is great and I feel he unites us all and in his own way makes creative teams that will last through our lifetime. Stylists Lisa Bae, Ali Levine, Jesse J Collections, and Aaron Gomez are always a blast to work with and are talented. I feel as though our collaborations are priceless.
My make-up artist selection always are Robert Bryan, Luis Casco, Veronica Soto, Vanessa Venancio, Garret Gervais and Liebi Caria. These make up artist are super talented and know how to make a face look "Gorgeous". In addition to working with my own clients I have assisted Celebrity hairstylist Robert Steinken on such notable women such as Kathy Ireland Worldwide from Supermodel- turned- Super Mogul who has graced the cover of Forbes Magazine. Kathy Ireland is a woman I have always looked up to and admired, she is a great role model to young woman. Robert Steinken handpicked me to assist him for the Los Angeles Premier Extravaganza for The Hunger Games: Catching Fire. Our team styled over 25 high fashion models avant-garde, from the top LA International modeling Agency. Since this extravaganza it was love at first site for Robert and I, and we've been partners since. I've assisted him with some of the most influential woman in Hollywood such as Paula Patton, Ireland Baldwin, Lydia Hurst, Alicia Silverstone, in addition to an array of dozens of super models. I always feel very lucky to be amongst these women each of them have a cause that is bigger than we are, each has gone to school and all are great remodels as well. Still my heart, my roots are in coloring and cutting hair. When not on set you can find me working on my prestigious clientele whom schedule around my studio work. You'll often see me at TEK Salon in Costa Mesa, or at Mod Salon in Los Angeles. I recently just did a color correction on supermodel Justin Clynes. I have also colored and cut the hair of Antje Upgaard, Wayne Jobson, Emilio Ferrari, Megan Drust, and Kiersten Hall. Fashion and advertising/ production executive Kim Creighton. I cannot forget the up and coming chef Arianna Neimark. My journey isn't like most people's journey's. I didn't want to become a hairstylist. When I was a child I wanted to be a doctor, or a fashion designer, but then my mom and I picked going to cosmetology school as an elective because she thought I had great potential for it. From then I would become a color specialist and further along in my career I would be trained by John Alanouf winner of the Davines World Wide Hair Tour for cutting hair. This experience helped guide and transform my career to receive the amazing opportunities I have today. Now on an everyday basis I get to do what I truly love, and because of that I have to travel to New York last year and work on high fashion runway shows. I have also gone across the country, traveled across the Atlantic to London and Europe to do what I love.
Has it been a smooth road?
There have been a few rocky roads that I have had to overcome. Including as I was preparing to do a shoot, a dog harshly bit my left hand, to wonder if my future was in jeopardy the dogs bite caused me to have nerve damage. I persevered through this untimely mishap and have gotten to continue my quest through the pain and disappoint.
The pain still plagues me until this day. If it wasn't for my old manager and friend Warrent Satt that would tell me on an everyday to not relinquish my ambition to become regarded as one of the best hairstylist in the industry then I might have given up because of the nerve damage. It was during this difficult time that I received the opportunity to do my first cover of a New York Magazine and later, many more publications. I also had an owner of a salon try to downgrade expertise with negative statements which I later found was just jealousy. Lastly, when I was just getting my career started there were lots of barrels I had to climb over. I suffer from ADHD so I have a difficult time learning. It took me a lot to get over that and become what I am today. There will always be struggles but it's how you overcome those struggles and keep your resolve toward your desired goals. My goals have always been to be the best as I can be and inspire the prodigy that I enthusiastically devote time to help them, so they can achieve their underlying skills to compete in this very competitive and sometimes heartbreaking industry.
We'd love to hear more about your business.
As I have stated, I started as a color specialist and made the leap to being an editorial hairstylist. This has given me the ability to share all of my passions, behind the chair, editorial styling, and red carpet. I had transitioned from the salon to the red carpet events, runway shows, editorial, commercials, and music videos. If I'm not on set you can either find me at TEK Salon in Costa Mesa, Ca., or at Mod's Hair in Los Angeles.
And now, you are going to have to wait to see what I do next, It will be big, I promise! As Gilad Sasporta says, "Always Push yourself."
Is our city a good place to do what you do?
Yes, of course. Be strong and not afraid to be bold. Work your butt off! Surround yourself with people whom are going to push and that are passionate about life.
Contact Info:
Phone: 949-836-2207
Email: Jennifermelissabaker@gmail.com
Instagram: @hairbyjennifermelissabaker
Facebook: @jennifermelissabaker
Twitter: JenniferMBaker8
Yelp: Hair by Jennifer Baker
Getting in touch: VoyageLA is built on recommendations from the community; it's how we uncover hidden gems, so if you know someone who deserves recognition please let us know here.