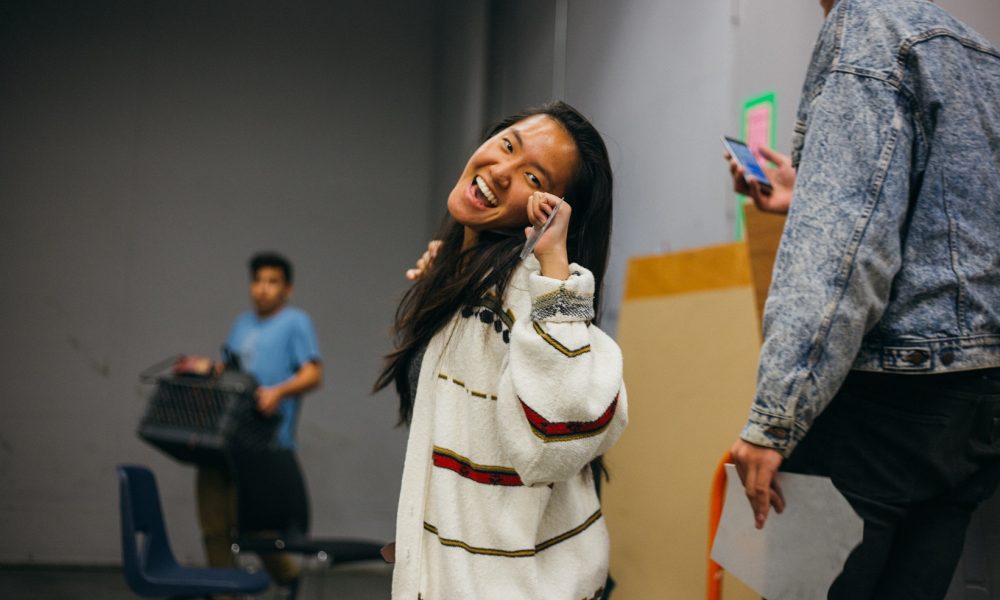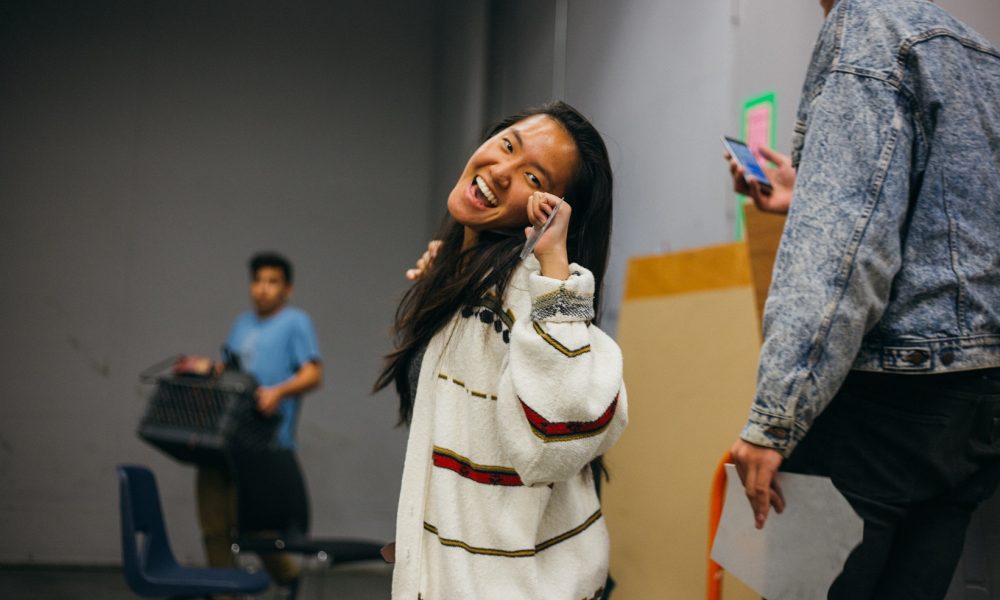 Today we'd like to introduce you to Jennifer Chan.
Jennifer, please share your story with us. How did you get to where you are today?
From a young age, my dad and I would watch movies and TV on a daily basis, from around 7-9pm. At the time, I just did it to have father daughter time, as it was just part of his routine, and I wanted to be a part of things. We watched a lot of Sci-Fi, Indiana Jones, and Lord of the Rings, as these were his favorites. For the most part, our selection included but wasn't limited to what was already on TV or films he could find at discount bins. In this way, I was exposed to a wide variety of genres, with no judgment or bias against anything that might be considered unconventional.
Later in my life, around adolescence, when I didn't have as much emotional support as I needed film and TV were my only source of comfort, so when I was starting to think about what I wanted to do as a career, I felt as if I owed something to the people responsible. Because I was young, impressionable, and didn't have any strong role models in my life, many of the characters in the films and television shows I was watching became my teachers, my friends. They taught me about the good qualities in people and the bad, countless life lessons, like standing up for myself, not letting others have control over my life, being humble, thankful. Similarly to a really good friend, they were there for me, and I wanted to contribute to them. Also, when you spend so much time with someone, you begin to see all their details, who they are, and either really loves it or not. The more time I spent watching films, the more I developed an admiration for the craft, taking notice of all the intentional camera angles, lighting, acting, and production design. I loved that they all had to work together to form this coherent, harmonious family, something I was lacking at the time.
Coincidentally, one of the major lessons I learned is that you should never have a career in something that you don't love. As an adult, it's easy to get caught up in situations where you hate what you're doing, but I knew that if I pursued a career in film, a lifelong love, that I would never regret it. My enrollment at Loyola Marymount's film school marked a major milestone in the beginning of my career. I was raised in Gastonia, North Carolina by Chinese immigrant parents, who like many others among them, pushed their children to seek stable jobs in STEM or law. For me to pursue an arts degree was the wildest of pursuits. None of that mattered to me, as I was set on a mission. I received enough scholarships inside and outside of LMU's network to be able to fly across the country and study at one of the best film schools in America.
Once there, I took a liking to production design, and since freshman year, have been cultivating my design and decoration skills, working almost every weekend of my college career on set, and spending most of my weekdays-while not in class-shopping for all these sets. The summer of senior year, I was given the opportunity to work as an on-set dresser in Vegas for what was set to be the biggest show in China, 7 Days Alive. After graduating, I've designed and decorated multiple visual story albums and music videos, commercials, and features, and have assisted on TV series'.
We're always bombarded by how great it is to pursue your passion, etc – but we've spoken with enough people to know that it's not always easy. Overall, would you say things have been easy for you?
In a job where you have to fight for your worth every day that you are on the job, whether that be in negotiating with producers to give you a reasonable rate for the amount of work expected or not letting the artistic vision be compromised due to another department head's ego or financial constraints, there is no shortage of struggles. In production, things rarely go as planned, which means everyone is constantly adapting to unexpected changes. As someone who knew nothing of this world, I had to develop a work style that could constantly evolve, while still maintaining attention to detail and order. If the DP and the director can't fit a specific necessary action into one space or the location is lost, you're immediately designing a new space to be shot the next day or sooner than you'd like. Being versatile and able to think fast is one of the reasons I've been continuously hired.
One of the hardest problems I've dealt with is not letting myself be defined by my work. The film industry is often centered around what projects you have worked on, or how many TV series' or features you've been hired for, but at the end of the day, it is who you are and how you treat people that matters. Any production designer worth their salt will tell you that they would rather hire a less competent person with an amazing, positive personality than the most proficient person who doesn't get along with and disrespects others. Once at a prop house, I had the opportunity to meet one of the best set decorators in the industry, who told me, "At the end of the day, it's just a job. It's not who you are, so who do you want to be?" This is something that every mentor in my past has continuously imparted to me, and that I try to pass on to others.
We'd love to hear more about your work and what you are currently focused on. What else should we know?
As a production designer, I bring to life the artistic vision of the director through the tangible elements of a set. Production design, generally speaking, includes everything that a viewer sees that isn't the actors: paintings on the wall, props held by the actors, set decor, greenery, the placement and organization of colors and foreground/background objects. All of these components are put in place through strategic, intentional decisions made by various members of the art department, which is headed by the production designer. On smaller sets, the production designer does everything, from designing to decorating, picking up the furniture, organizing the props, the whole completion and strike of the set. However, on bigger projects, the work structure is more departmentalized. There is a set decoration department, props department, construction, and so forth, depending on the needs of the production. Usually, there are separate heads of these departments that all work together with the production designer to form one coherent vision. Most recently, I have actually been trying to diverge from production design and specialize as a set decorator, as that is where my passion lies.
I'm most known for my work done on visual story albums for clients such as Bad Robot and Warner Records; however, the work I'm most proud of are the designs and decoration that I've done for fantasy/surrealist films. There are less constraints as far as authenticity is concerned because creating a world from scratch means that you make all of the rules. The creative freedom is endless, and when you see that your own sets look like standalone art pieces, you don't want to go back to single set locations in a motel. Working with directors to create these worlds in which their characters come to life is one of the most rewarding feelings out there. Getting to know and falling in love with their characters and their stories is just part of the fun. Through fostering my own connection to the story, I can see the necessary physical elements needed to connect the audience to the world of the narrative. My ability to create sets that are as accurate as possible to the director's vision, no matter what constraints there are, sets me apart from others.
Has luck played a meaningful role in your life and business?
My good fortune has almost everything to do with the people I've met in film school and in the industry. I am very lucky to have met them and to be given the jobs and stepping stones needed to get me to where I am today. There are a few opportunities that I have had to turn down, as I was already contracted for the dates or had prior obligations; later, I found out that if I had taken them on, they would've led me to bigger and better jobs. Some would say that this was bad luck taking its call, but I do not regret any of my decisions. I don't believe there's such a thing as bad luck, as luck has only a small hand in what happens. One saying I have always believed to be true is, "Success always comes when preparation meets opportunity." Working on set for four years, networking, and consistently visiting prop houses in LA gave me the preparation I needed, and allowed me to make connections to bring future opportunities to the door.
Contact Info:

Image Credit:
Dustin Tan, Sarah Kim, Julia Brauner
Suggest a story: VoyageLA is built on recommendations from the community; it's how we uncover hidden gems, so if you or someone you know deserves recognition please let us know here.