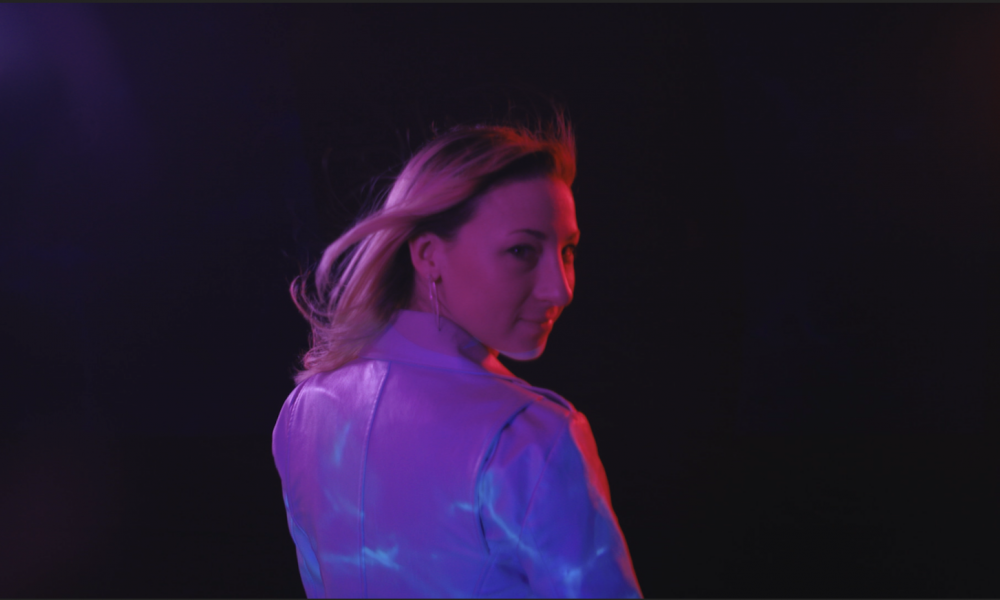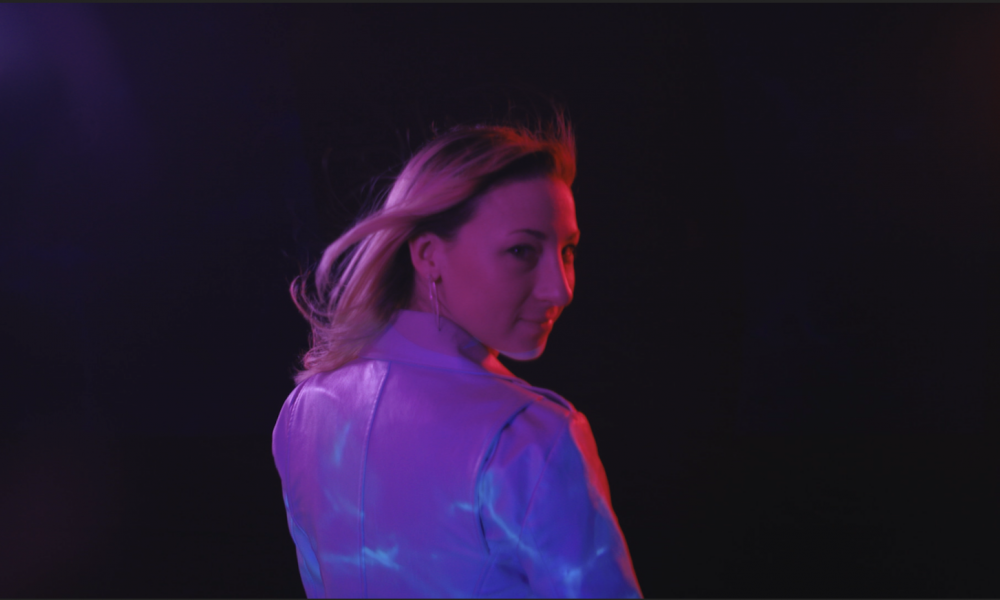 Today we'd like to introduce you to Jennifer Borcea.
Jennifer, please share your story with us. How did you get to where you are today?
Directing was never something I knew I wanted to do. I didn't grow up thinking I could be a director or even really knowing what a director was. But once I found it… I couldn't let it go. I felt like a lot of things made sense after that discovery. I didn't realize that my natural love of other creative expressions would contribute to my directing style and impact the way I express myself and the way I view the world. It naturally fell into place with my dreams, passions, and skillsets at an early stage; helping me realize that everything I want to delve into, discover, learn, improve on, and experience encompassed directing and continues to do so in a serendipitous kind of way.
Even before I discovered directing, creative expression has always been a critical part of my life. Growing up in Connecticut, I spent my days with my first love: Dance. Fourteen years of classical ballet performance and other dance training taught me discipline and a strong work ethic from a very young age, as well as theatrical non-verbal storytelling through movement and music. I later migrated to the opposite coast where I attended FIDM in Los Angeles, discovering my second love and majoring in Fashion Design for my first year of college. There I explored visual aesthetics, color theory, theatrical costuming, design, and more. But something was still missing for me.
There wasn't enough of an interaction or debate of emotion, philosophy, psychology, or human experience involved within it for me… So after some research, I found a way to broaden my love of visuals (clothing, colors, lighting, drawing, and design) by discovering that fantastic and ever-evolving magical combination of visual aesthetics, human emotion/experience, and auditory expression all in one dynamic area: filmmaking. I didn't know if filmmaking was something I was good at or I was even capable of, but I knew I wanted to find out. So when I had my first chance I jumped into it head first.
Upon being accepted into Central Film School London later that year, I attended a one-year intensive filmmaking course. Composed of hands-on lessons where we immediately experimented with 35mm and 16mm cameras, it was a fantastic experience of trading film roles twice per session and making over 20 short films that year alone. My formal education culminated in my graduation film and directorial short film debut premiering at BAFTA.
Looking back on my very first directing experience of the short film "The Blue Dolphin" shot on 35mm, well… let's just say talk about being over-prepared. I did delve into regular directorial tasks like script analysis, casting, working with the writer on narrative, storyboarding, short-listing, creating mood boards in pre-production and more. But I also went as far as scheduling the shoot day, making a lighting plan, designing graphics for tiny matchboxes with the film title printed on them to show my love of attention-to-detail, as well as scouring and stripping down the school for any tables, chairs, and props that I could find in an effort to try and turn an empty, ratty, unpainted studio basement into a 1950's speakeasy bar with a live performance and stage. Easy!
I even slept on the floor at the school after an excessively long evening of setting up lights, set design, and props so as not to miss call time and crew arrival within the next couple hours. The combination of being so nervous about not actually knowing what being a director meant but also equally passionate about making the best thing possible, ignited a fire I had never felt before. When something wasn't coming together as expected, I was comfortable rolling up my sleeves to make it happen. All that mattered to me was the final result—And if getting there meant running around like a chicken with my head cut off, learning as I go, and acting off instinct with no sleep or food—I was still ready to go full speed ahead. The experience of directing on set that day and later watching my fellow peers reactions to viewing the final edit was the beginning of something permanent for me.
With that experience, I felt for the first time that I could send a message, no matter how small, to people watching what I had made and feel connected in ways I had strived for.
That feeling within me became a contagious force that hasn't ceased or decreased since that day. Proudly, this short film became a CFS "Short Film Gem" and was presented to other incoming students as an example of what happens when creative tenacity meets a boring basement. That first experience clarified so much more than just the job title.
"Director" covers an endless and ever-elusive attempt to make quality shine over budgetary and time restrictions. Happily completing 18+ hour days with feet so sore that it makes my previous point shoe experience seem like a walk in the park. After all that, I wasn't scared off in the slightest. On the contrary, I was hooked. I wrote down everything I thought I did wrong right after that shoot day and brainstormed how to improve. That hungry feeling to tell stories I'm passionate about still remains.
After graduating, I jumped into the London Film Industry spending the next three years focusing on building dynamic relationships with other film roles. I found that understanding each crew member's priorities helped me form a true team all committed to telling the same story. For me, a director's role is about inspiring and encouraging collaborators (actors and crew alike) to bring out the best in each set member and work together to make a collective piece greater than anything that could have been done individually.
Working together to ensure that each puzzle piece is the best it can be in order to make a beautiful final mosaic is my favorite aspect and the ultimate goal to strive for. After 3 years of film industry experience in London, I moved back to Los Angeles where I have continued building my career since 2015.
Here in Los Angeles, I've been enjoying the breadth of styles that comes with directing music videos for a variety of artists and music genres. I adore directing music videos because of the on-set experience with many different collaborators, creatives, and styles, as well as the opportunity to tell short form emotional narratives without any dialogue or audio. It's a fantastic exercise in the narrative as well as a visual playground for any new techniques and tricks I want to try out. I've had the pleasure of working with fabulous artists like Caroline Pennell for her track "Lovesick" Feat. Felix Snow, Ramsey, Boyinthebasement, SPiN, and more.
One of the artists I love working with most is GEM, a truly beautiful and talented soul originating from Australia. We met serendipitously in Los Angeles and since then we've been collaborating on all things the 2070's (her debut album) making promo videos, teasers, music videos, and more together. She's one of my favorite collaborators. With GEM, We have built a trust-based collaboration that gives me creative freedom to express our mutual vision of the project. My latest concept piece for The 2070s Album Release video involves choreographer Toshi, who is currently dancing and choreographing for the Taylor Swift tour and stars the extremely talented dancer, Stevie Lynn and Devyck Bull. The album release video drops in August 2018.
When looking to the future, my goal is to continuously develop and discover opportunities to explore human connection through storytelling and work with incredible collaborators throughout the industry. I feel fortunate that my diverse creative background gives me a unique perspective in visualizing concepts onto film. Inspiration can be found in simply observing the human condition and finding personal ways to express those insights. Each personal experience and lesson colors how each project comes together, but more importantly how I work with other creative individuals also committed to putting out something great.
I am grateful every day I get to explore and communicate through film and look forward to many, many more years ahead of directing and film-making… and hopefully, a few more serendipitous meetings that lead to amazing projects.
Overall, has it been relatively smooth? If not, what were some of the struggles along the way?
We all face different challenges and obstacles that are unique to our story. For me a big challenge in directing encompasses finding myself, figuring out my style, and honoring it despite outer difficulties, and inner fears and doubt. A lot of the time my fellow peers and new contacts alike ask me "what is your directorial style?", I secretly panic and I'm not really sure what to say. When this happens I think things like "I don't know how to put that into words…" or "I haven't yet created something that really encompasses my style that I can point to just yet" or even the scariest one of them all "I don't know".
I usually just stutter for a moment before blubbering out some film titles with styles and narratives that inspire me most. It wasn't until I invested in Martin Scorsese's Masterclass that I felt a little better about answering that question (or rather, not answering it). When even the great and powerful Scorsese receives a question such as "what is your directorial style" (and even after his massively successful career) he answers with "My personal directing style? I don't know what that is." He figures that you can guess his style and see patterns from his previous work, but he won't answer that question the way people may want or expect him to.
Something as fluid, honest, personal, and ever evolving as the personal directorial style should always be something that grows with time and experience. A challenge I face is remaining true and honest with myself and checking in regularly to make sure I'm making every decision from my core and not being influenced by my own fears and insecurities or those of others. While navigating the elements of on-set politics, logistical restrictions, and many different work personalities I believe in support, freedom, kindness, honesty, and integrity when it comes to collaborating and working on and off the set. That is something I try to bring into every single project.
Clint Eastwood said "You have to trust your instincts. There's a moment when an actor has it, and he knows it.
Behind the camera, you can feel the moment even more clearly. And once you've got it, once you feel it, you can't second-guess yourself. You can find a million reasons why something didn't work. But if it feels right, and it looks right, it works. Without sounding like a pseudo-intellectual dipshit, it's my responsibility to be true to myself. If it works for me, its right." So here's to not sounding like a pseudo-intellectual dipshit and conquering fears of being disliked for the sake of being honest with myself and knowing who I really am, and trusting that it will shine in my directing.
Poveste Productions – what should we know? What do you guys do best? What sets you apart from the competition?
Right now I have 2 major brands. The first is myself Jennifer Borcea as a creative director currently specializing in music videos known for colorful visual aesthetics. I'm now diving into short films and other short form narratives at the moment, writing and directing my own narrative pieces which I plan to release before the end of this year. I'm also in the process of writing a feature film with my core team Clifton Stommel, Evelyn Stommel (Stommelhaus), and Mauricio Van Hasselt, which we are all very excited about sharing once completed.
You can check out my latest work and collaborate with me on new projects at jenniferborcea.com.
The other business is my production company, Poveste Productions, which I manage as producer/director/writer and specialize in animation videos for corporate companies, entrepreneurs, social media videos, commercials, tech products, health companies, apps, and more. Poveste Production is a global brand with clients in the US, England, South Africa, Philippines, and Australia. Myself and my team cover everything from pre-production (writing, storyboarding, shot listing, project management, timeline, budget) to production (animation), and post-production (sound mixing, editing, shorter cut downs, final delivery).
I've built a roster of talented animators, voice over actors, writers, and illustrators around the world combined with utilizing the 24-hour clock to provide clients with a faster timeline at a lower cost while keeping quality high and story at the core of every piece. My team covers 2D, 3D, Whiteboard, Infographic, Conceptual, Photorealism, and other illustration and animation styles to fit the needs of any client no matter the field.
I've also won an animation competition with a £5,000 cash prize and staff pick for the "Wear it Pink Campaign" for Breast Cancer Awareness on Genero.tv. You can check out my team's previous work and hire our services at povesteproductions.com.
What is "success" or "successful" for you?
I personally define success as peace of mind in knowing who I am and spending the majority of my time facing and overcoming challenges that teach me more about myself and my capabilities. Progressing forward through difficult times and supporting my resilience, strength, talent, and hard work by conquering things I fear and believe I'm not capable of at first.
Success is finding my own greatest potential as well as supporting and inspiring those in others. Creating memorable and meaningful connections and spreading kindness, love, and appreciation to those around me. The goal for me is to always be better. The urge to be better than I was before and improve pushes me forward and fuels my hunger for learning and understanding.
In some ways, I already feel successful, yet I also believe I will never feel "done" or have somehow gained an "eventual type of true success" because I believe success should always be something to strive for and never something materialistic to obtain or collect.
That word "success" can at times be mistaken for an overwhelming, overbearing, and scary drive that fuels your sense of self-worth in an unattainable kind of way. I believe it's a balancing act of self-love and care and encouraging ourselves to believe that we are already successful right now, at this moment, in the process of learning and growing.
Then the intimidating version of "success" loses its power. Maya Angelou said, "Success is liking yourself, liking what you do, and liking how you do it." I, wholeheartedly believe in that and strive for it on a daily basis.
Contact Info:
Image Credit:
Evelyn Stommel, Rodney Chonia
Getting in touch: VoyageLA is built on recommendations from the community; it's how we uncover hidden gems, so if you know someone who deserves recognition please let us know here.