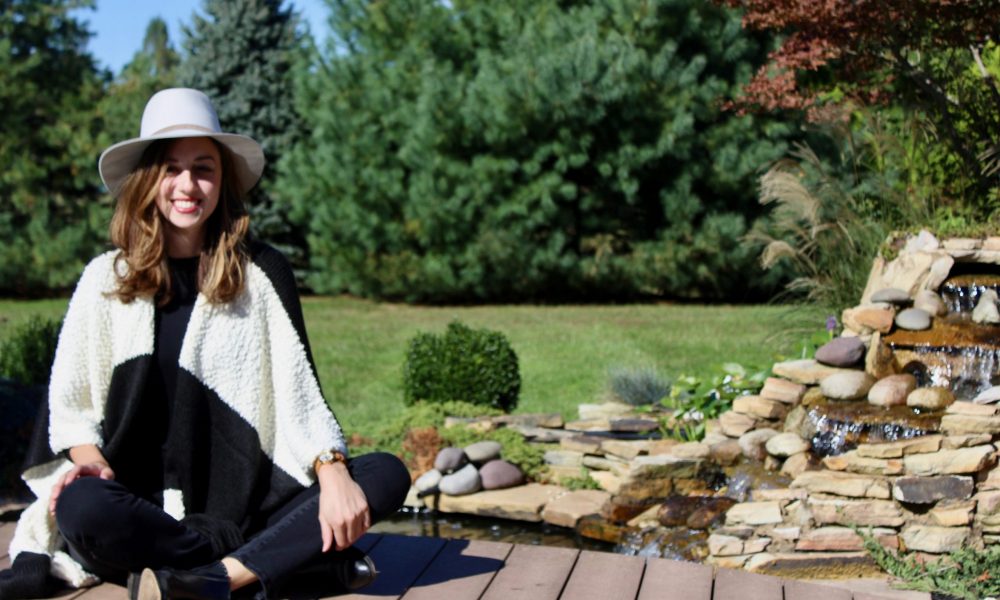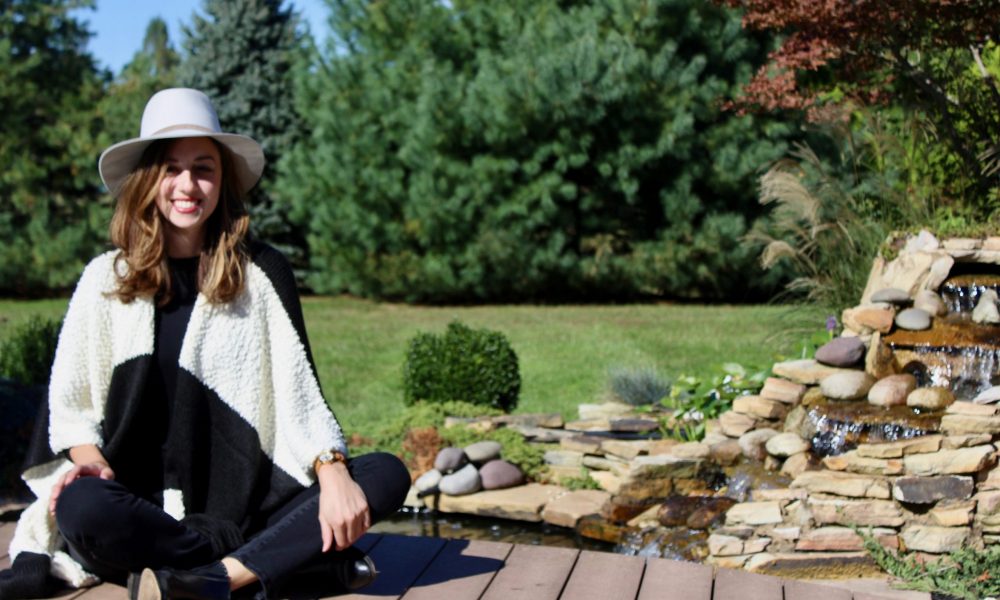 Today we'd like to introduce you to Jen De Simone.
Jen, please share your story with us. How did you get to where you are today?
I moved to New York City soon after finishing college. I was working long hours, always eating out or grabbing drinks, and functioning on little sleep. In between it all, I was training for half marathons. I thought by exercising in-between I was healthy.
Then at 26 years old, my life was turned upside down when I was hit with a mysterious and debilitating illness. Out of nowhere, I started experiencing a range of vague symptoms that would come and go in no particular pattern. This included fatigue, brain fog, shooting pains through my body, difficulty breathing, heart palpitations, insomnia, extreme headaches, weight loss, anxiety and panic attacks. The list could go on forever. In addition, I had issues eating everything. I later identified food sensitivities to gluten, dairy and egg whites.
I went to a doctor after doctor in hope for an answer but no one could diagnose me properly. Most assumed it was "stress" and offered a concoction of anti-anxiety and anti-depressants. I even had a doctor tell me to, "go on vacation, eat a steak and drink some tequila." It was infuriating that no one believed me.
There was one doctor who couldn't diagnose me but didn't assume I was making it up in my head. He sent me for a few extra tests including those to look at my heart since I was experiencing heart palpitations and trouble breathing. I have a heart murmur that I discovered when I was a kid. This has never caused me issues before but this doctor wanted to rule it out as a cause.
After stuffing a tube down my throat while I was half sedated to evaluate my heart murmur the doctors determined that I needed heart surgery to replace a valve. That seemed very extreme but it felt good to have a diagnosis and a potential solution to my problems. The next day the surgeon called me back and said all my heart pressures were normal and he didn't think this was the cause of my issues. I was back to square one.
I started to seriously worry. Here I was, living in a city with some of the best doctors in the world and no one could figure out what was wrong with me. I kept thinking maybe I have some very rare disease that no one can diagnose. What if I never get better? What if I die suddenly? I started researching integrative medicine doctors so I could get a more thorough examination. In addition, I started taking matters into my own hands by making dietary and lifestyle changes to see if that would help.
One day on my lunch break at work, I stumbled into a pop-up juice bar. There was a woman there that approached me and asked if she could help me find something. I told her I wasn't feeling well and was exploring juicing and plant-based diets in hopes of feeling better. I gave her my list of symptoms and she asked, "have you ever been tested for Lyme disease?" I hadn't. She said "you have Lyme disease, here are the tests you need and here is my doctor." The universe was leading me to answers!
I happened to have an appointment the next day with a new doctor and asked her to test me for Lyme. I tested indeterminate for Lyme but tested positive for 2 co-infections confirming I was bit by a tick. Two more co-infections emerged as I went through treatment. Throughout tests, we also uncovered I was testing positive for the Ebstein Barr Virus and had autoimmune and methylation issues.
I had a diagnosis but it was a very long journey to healing. I took two years of antibiotics and other pharmaceutical drugs to counteract the damage of the antibiotics. My last round of antibiotics was administered through a pic line and that was the straw that broke the camels back. I felt the worst I ever felt. It was difficult to digest food and I lost an insane amount of weight. I constantly felt flu-like with the addition of extreme moodiness, anxiety and insomnia. I had zero energy left. After almost 2 years of antibiotics, my body couldn't take any more. I made the decision to stop all my medications at once.
Deep down, I knew that even if I couldn't heal completely, I felt confident I could improve my quality of life. I put together a new team of holistic doctors and turned to food, supplements, rest and detoxing my entire life from products to people. I experimented with all kinds of detoxes, cleanses and healing methods. This commitment to healing eventually got me better.
Getting better certainly did not happen overnight and not without a few setbacks. Little by little, I started to notice small improvements which motivated me to keep going. One by one my symptoms started to become less intense and less frequent before disappearing completely. I haven't felt sick for a few years now and beyond thankful to have regained my life.
Throughout this journey, I turned to blogging to connect with others dealing with chronic illness. My passion for writing and helping others heal led to the launch of jeansandgreens.com. Jeans and Greens is about feeling your best self from the products you apply to the supplements you take. For me, feeling my best self includes wearing a comfortable pair of jeans, sipping on kombucha and soaking up the sun.
We're always bombarded by how great it is to pursue your passion, etc. – but we've spoken with enough people to know that it's not always easy. Overall, would you say things have been easy for you?
In terms of my health, there were many struggles along the way. There were numerous setbacks or long periods of time where my health was stagnant with little improvement. Each setback prompted me to do extensive research and find other ways to support my healing. I was on a mission to get better and I knew it was possible. I often turned to inspiring books to help me get through difficult times.
In terms of jeansandgreens.com, I was clueless about starting a self-hosted blog. I am the least technical person there might be and I had a hard time figuring out what I needed to get started. I launched my first website and hated everything about it. Then, I got serious and hired someone to help me re-brand my blog and make it more representative of me. I also hired a developer to take my vision and build it. I stopped putting so much pressure on myself to figure everything out on my own and created a team of people to help me get to my end goal. Now, I can focus on bringing the content.
So let's switch gears a bit and go into the Jeans and Greens story. Tell us more about the business.
Jeans and Greens is a holistic lifestyle blog inspiring others to take charge of their health. It's about feeling good both on the inside as well as the outside. Here you can find content and resources around holistic health and healing, clean beauty, food and tips for living well on-the-go.
There are a lot of lifestyle blogs out there. What sets anyone apart is their own unique story. I've experienced deep, dark illness and have come out on the other side. I understand what it's like to be chronically ill and all the stresses that come along with it. From the physical exhaustion of illness to the pain of losing friends along the way.
My mission is to build a supportive online community and provide resources to those dealing with health issues. I want people to know they are not alone in their health struggles and hopefully, they can feel inspired by others healing from dire situations. I was told so many times throughout my healing journey that this was going to be the rest of my life so I need to learn how to deal with it. I refused to believe this. I want people to know that anything is possible and I am living proof.
Has luck played a meaningful role in your life and business?
I no longer believe in "good luck' or "bad luck." I was dealt these cards and believe there was a reason for it. This was a very challenging time in my life but it was also an immense growth experience. I have a new perspective on life and how I treat myself. I've grown to appreciate and respect my body. Yes, I've healed from years of illness and some might say that's luck. I would say my health turned around because I dedicated my life to exploring ways to heal. After A LOT of trial and error and pushing forward, I found what worked for me.
In business, I believe "luck" only gets you so far. Passion and persistence bring success. The "bad luck" has always brought lessons I needed to learn to put me on the right path. Similar to my health, success in business doesn't come overnight. With persistence and trial and error, eventually, you figure out what works.
Contact Info:
Getting in touch: VoyageLA is built on recommendations from the community; it's how we uncover hidden gems, so if you know someone who deserves recognition please let us know here.