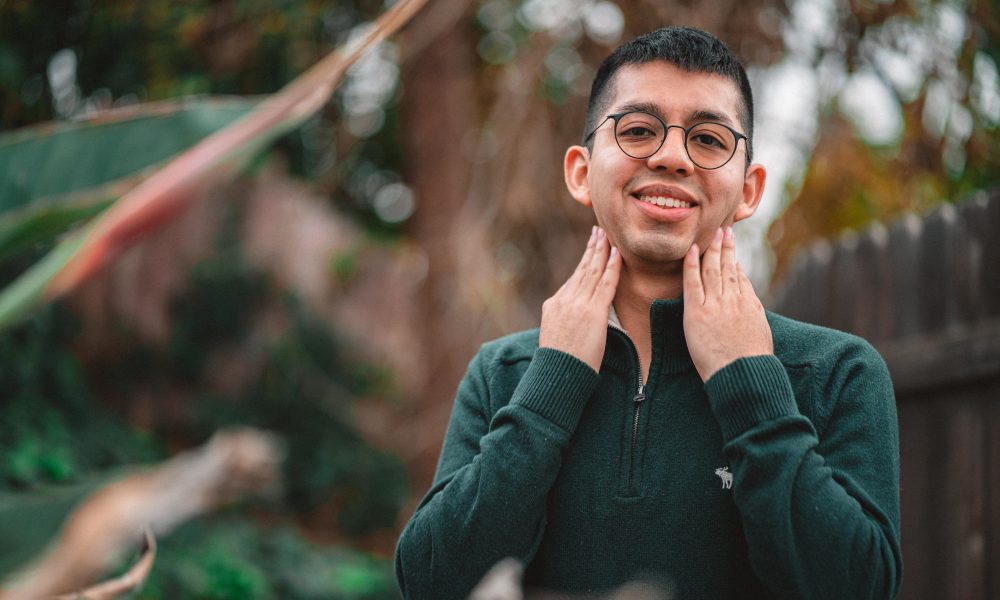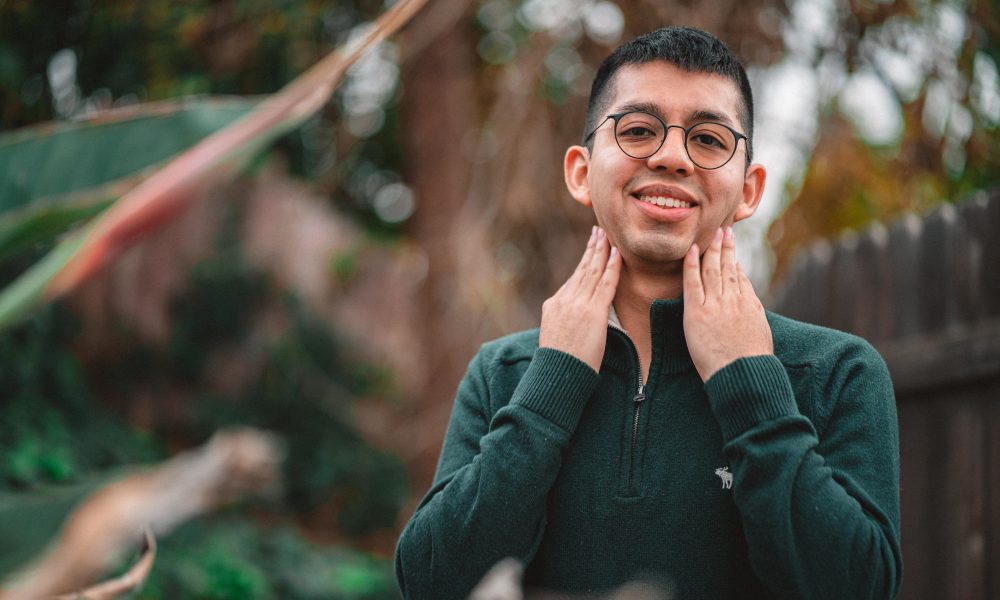 Today we'd like to introduce you to Jeffrey Ramos.
So, before we jump into specific questions, why don't you give us some details about you and your story.
Growing up, my parents showed me by example. They had risked everything to move to the United States, learn to speak the language, get an education, and raise a family. I saw my surroundings change little by little and since then, I was inspired. I wanted to build on that legacy.
I got myself involved in everything when I was in school. I wasn't a straight-A student, which frustrated me because that was the easiest indicator to know that you were doing good at something. I was reasonably good at sports, but I was not the best. Some things I enjoyed doing more, like Boy Scouts, piano, and chess, but I still felt like something was missing. I really enjoyed learning about people and collaborating with them. Everyone is so unique in every way imaginable that I've always been curious about people so I leaned into that.
I had a knack for leadership. Quickly, I had acquired titles, such as president, chair, etc. I was awarded my Eagle Scout rank at 15 years old, built capital projects for my University, and won numerous organizational awards. I created a walking trail for the City of Monrovia called "Fountain the Falls" which every year around 350+ people run. It seemed I had found something that was more meaningful to me than just being an A+ student because I was able to connect people together to create something new.
While I continued accomplishing things that made my parents proud, I secretly experimented with something new: the performing arts. I joined my high school drama class and I have been captivated ever since. While pursuing my Bachelor's in Business Administration, I expanded upon my interest in the performing arts by minoring in Theatre, Film, and Digital production. Soon I was getting involved in some plays, short films, and independent projects. I finally found the community I could call my home, which was the arts community. I value creativity fused with intelligence. This journey served as a testament to my commitment of wanting to work in the industry. Working in the arts allows me to work towards something bigger than myself; community, positivity, and inspiration.
Despite my family's support, no one has ever tried to become an artist. It would all be a whole new experience for me and so for an industry that is all built on relationships, it would be a unique challenge to take on.
During my first production assistant (PA) gig, I borrowed my mom's car so I could drive to the hills of Valencia. After running around all day, trying to make a good impression, when I drove back, I smelled something inescapable. It turned out to be gasoline which spilled in the interior of the car from gas canisters I had filled for the production. I got home and did everything imaginable to get it cleaned up and apologized profusely to my mom. I was so embarrassed.
Luckily that wasn't the last time I got to PA. I started getting offered more positions on sets, most of the time working for free. I attended multiple networking events, as well as getting some gigs to supplement my income, like doing audio monitoring at the Rose Bowl, where I've had a chance to work with the likes of BTS, The Rolling Stones, and even help manage Tropicalia.
While I mainly work in film, I received a unique opportunity to assistant direct a project for the 2019 Hollywood Fringe Festival. The show was called "Come on Down" and I got a chance to work with some amazing Actor's Equity members. Our show was awarded "Best of the Broadwater" and was extended by the festival. Currently, I have a podcast in production as well called "Becoming," where we talk about post-grad life and how we are chasing our dreams. We discuss horrible bosses, weird things we've had to do, and describe how we're trying to become the best version of ourselves.
I was awarded by NALIP (National Association of Latino Independent Producers) as an Emerging Content creator. My short film "Heir" which I produced and co-wrote was officially selected by the New York Latino Film festival, Silicon Valley Asian Pacific festival, and more. Because executing creative ideas is so multifaceted, moving forward, I'm hoping to learn more about producing and directing. It is with hope that I can invoke the imagination of people around the world. Being a filmmaker is being an agent for inspiration. I'm excited to have a career where every day I can create.
Has it been a smooth road?
As smooth as a cheese grater haha. Well besides the physical struggles like graduating, moving back home, and starting at ground zero again. I think the hardest part is that you always have this 50/50 mindset that on one side, good things come in time and the other is asking "Am I doing enough right now?" It's a constant struggle to balance patience with vigilance. No matter what you're working on you're constantly questioning your productivity, achievements, and patience. We can't expect to become an overnight success and yet when you face constant rejection you can't help but ask yourself when is it your turn to shine?
I believe when you're pursuing your dreams this mentality is something everyone has felt but what helps me get past this is asking myself am I enjoying what I am doing right now? And the answer is yes. Despite all the mistakes, failures, and shortcomings I've made I believe it has shaped me into being a more effective creative professional. This is definitely the hardest thing I've ever done in my life but I look forward to every day. At the end of every production, after all the stress, problems, and mess-ups that happen, I wake up the next morning and immediately think. Okay, what's the next project? I think that's when I knew I was a filmmaker.
A physical struggle I had to overcome was the financial toll of driving an old SUV with no A/C during the summer seasons. When you're trying to make it into your dream industry, you have to take every opportunity you can get. So for me, that meant many hot drives in LA and economizing my budget to save up for a better fuel-efficient car. I won't kid with you, some days I just wanted to drive shirtless – and I did!
We'd love to hear more about your work and what you are currently focused on. What else should we know?
I am a strategist working towards becoming a creative professional. My main job at the moment is a freelance production assistant, and depending on the job, sometimes I'm higher up the totem pole.
A production assistant takes care of anything production-related. They're known to be the first person on set and the last to leave. They do anything you need, from getting coffee and doing specialized jobs from departments on set. It's a lot of on-the-job training. I've been asked to learn how to operate sound because our sound person was leaving early the day of. I've been asked to make a realistic "prop" worm wiggle on a plate of food. They can ask PA's to do literally anything. While being a PA can be difficult, I like that I get a chance to learn a bit about each department.
I'm also a businessman. Currently, I work in social impact work. I help assist companies improve how they interact with customers. Since everything is moving to the virtual world, that means creating social media plans, optimizing websites, and strengthening search engine hits. Along with this, I also do audio monitoring for venues to maintain sound quality and performance. With my team, we set up satellite microphones throughout the venue (ground floor, headquarters, neighborhoods) and from the command center, we coordinate with the sound engineers to ensure the best concert experience for the event.
I'm known for being an idea-generating, positive, and dedicated person. For even 5 minutes of footage, tons of work goes into making that 5 minutes possible so I believe maintaining a positive attitude is essential to persevere past all the obstacles. My friends say I have a talent for idea-generating and will keep spitting out ideas until we find something remarkable.
Let's touch on your thoughts about our city – what do you like the most and least?
I love that LA is so culturally, spiritually, and creatively diverse. We have everything from dance, food, art, film, and corporate realms bustling throughout the city. You can always find something fun to do or meet someone interesting.
The least thing that I like about our city would be the pollution and traffic. I think we can collectively do better taking care of our earth and improve our means of transportation. If you've ever driven on the 10 West at 8 am in the morning, you'll know how excruciating it can be.
Contact Info:

Image Credit:
Main profile and Picture 5 (Headshot) taken by Thomas Holguin
Suggest a story: VoyageLA is built on recommendations from the community; it's how we uncover hidden gems, so if you or someone you know deserves recognition please let us know here.