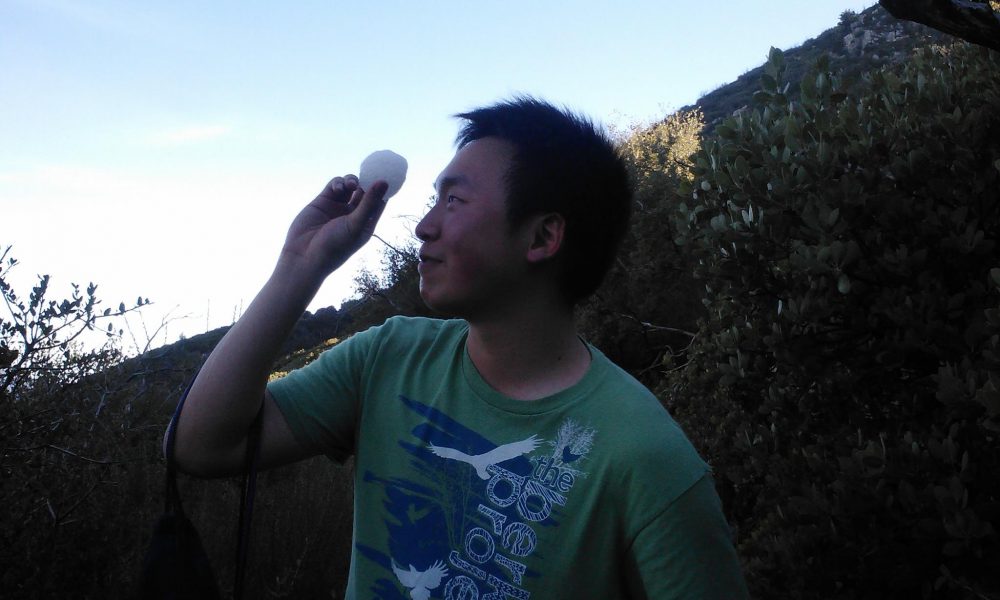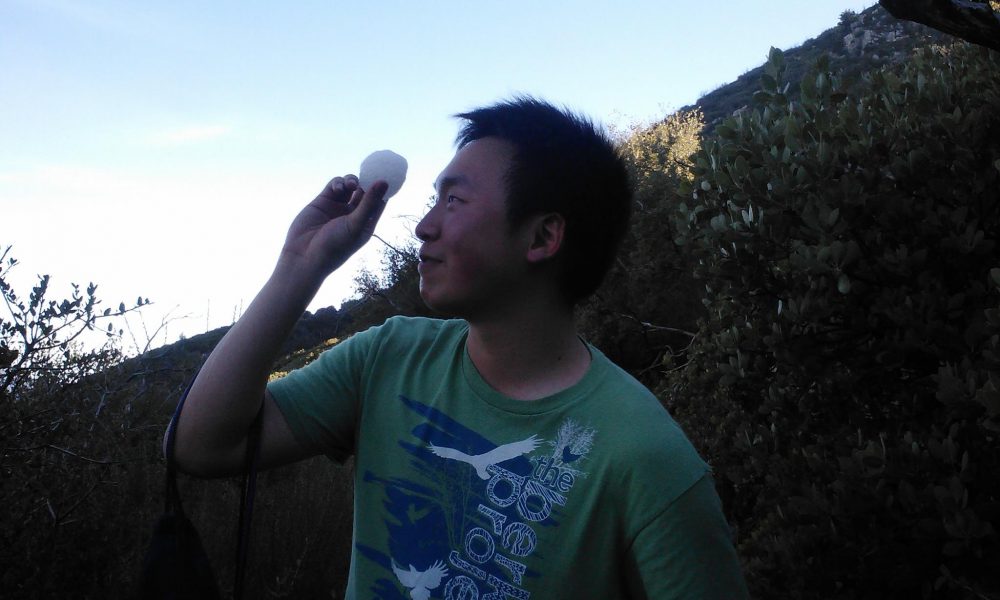 Today we'd like to introduce you to Jeffrey New.
Jeffrey, let's start with your story. We'd love to hear how you got started and how the journey has been so far.
I have known I wanted to work in animation since starting high school. That was when I realized that the stories that had the strongest impact on me were either animated or from video games. Even to this day, live action rarely elicits the same degree and variety of emotions that animation does for me. I think what always draws me in is the feeling of a world and characters that were created to tell this specific story. In other words, if an animated character dies in a movie you watch, they don't come back in another movie with a different haircut, accent, and name. Video games are like live theater, in which that story you just experienced will be unique to that moment in time. Likewise, animation feels like someone recounting their subjective memory of an experience, and doesn't pretend to be "as true to life as possible." I feel the future of storytelling will be when these two industries set aside their differences and work together to bring storytelling to its true form.
Although UC Berkeley didn't offer a true "film" program, I used the opportunity to write an Undergraduate thesis on how I felt animation was the purest form of storytelling, and that stories in animation were inherently more honest and true to life than anything live action. Basically, live action pretends to present the truth, whereas animation is honest about painting a subjective reality.
With that in mind, I set out to get any foothold I could into the animation industry. It took one year of unpaid internships, one year at a trailer company, and one year in the NBC Page Program before I would get my first ever opportunity to be a Production Assistant on an animated feature film.
Since then, I went from feature to feature film as Production Assistant, Production Coordinator, Producer's Assistant, and sometimes all three at once. Just over a year ago, I started my first job in animated television as Production Coordinator at Titmouse Animation on Star Trek: Lower Decks.
Over the last few years, I've pitched many an animated series all over the place. Most of what goes on inside my mind isn't very kid-friendly, so every time something suitable for kids animation popped up, I knocked out a pitch bible and script. I pitched at various production companies, networks, studios, the works. Obviously none of them gained any traction. I kept writing and writing anyways and had the realization in the last couple years that:
1. I want Asian-American protagonists in my stories and
2. I wanted to write and produce animated drama mini-series.
Both of which are individually near impossible to get off the ground, never mind two-for-one. So I started over from scratch, and now I only write animated dramas that I want to see out in the world, no matter how dumb the idea. If I giggle thinking about it, that's enough motivation to try making it a reality.
Though I was born in California, my parents were born in Taiwan, a country whose very existence and name courts controversy. After all, what is 23 million vs 1,5 billion? But I'll proudly declare that I am Taiwanese-American, not Chinese-American. And I want to eventually pave the way for the creation of a new style of animation that can be associated with the island nation, similar to how anime is immediately recognizable as Japanese, or how movies like Funan or Song of the Sea look uniquely like their country of origin. After all, if Taiwan is going to avoid the fate of South Ossetia or Corsica, we need a compelling and unique way to tell our own stories. Hence my determination to write stories with Taiwanese-American protagonists whenever possible. I appreciate stories about children of immigrants, but they seem to be the only story that development executives understand about Asians. I want to aggressively expand that, and I believe animation is the key.
Although animation is on my mind 24/7, I spend my spare time gallivanting all around Southern California looking for unique or amazing foods/experiences and then trying to convince others to come along with me to try them. For example, where to find the world's best olives, 100% chocolate that isn't bitter, poke shops that serve omakase after business hours or going to Knotts Berry Farm to try everything boysenberry.
I also make the effort to support any independent animation that comes to theaters. For example: In the past four years, I've watched 99% of all the animated features that were submitted for Oscar consideration. There are a number of (un?)lucky friends that will get random calls from me trying to convince them to come along to a random Laemmle or a theater in the San Gabriel Valley. Sometimes I'm lucky enough to have caught an early preview screening and I can declare it will be a good movie. Sometimes, I have to go in blind and convince a friend to do so too.
We're always bombarded by how great it is to pursue your passion, etc – but we've spoken with enough people to know that it's not always easy. Overall, would you say things have been easy for you?
I'll be honest and say that there may have been a few interviews I got along the way because of my ambiguous last name. Several co-workers have refused to believe my last name wasn't Nguyen, thought that I was using a fake name, or asked me about Pad Thai. I am blessed to be at the company I'm working for now, and I wish I had started my career at a place like this. It was a winding road to get here, and I have a long winding road ahead of me still.
Having writing aspirations is already tough. Wanting to be in animation, but also wanting to do drama, meant a lot of networking events where people immediately wanted to have nothing to do with me. It took me three years of non-animation work, and tons of rejections, to start my career working in animation. It felt like the animation industry just didn't want me to work in it, and even after I finally got my (at the time) dream job, I was chewed up and spat back out. This just added more logs to the insecurity fire, a feeling that would loom over me for many years.
Since then, I've noticed that Asians in larger companies are often forced to behave like the model minority, lest they get fired for "not being the right fit." It took some time for me to strike a balance between being true to myself while also not ruffling all the feathers. In some cases, I just said I was Chinese-American to avoid trouble, or I lied about what my favorite movies and tv shows were, in attempts to fit in.
Children of Taiwanese immigrants are raised being told they're Chinese, that they should act more American, and are repeatedly reminded of how small and insignificant of a country Taiwan is. It's been a lifelong struggle to unravel this damaging mindset, and I feel my community is long overdue for a reckoning. I strongly feel that animation is the key for gaining a firm global foothold, not food, music, clothes, etc. And this gets me in a lot of trouble in my community.
I don't really know how I'm going to get Taiwanese protagonists in animated films and tv shows, but somebody has got to try, right? We're the ultimate underdogs.
We'd love to hear more about your work and what you are currently focused on. What else should we know?
I currently work at Titmouse Animation in production, and my business partner and I want to eventually produce animation through our own production company.
I hope one day I'll be able to answer that I'm proud of the work we've done to make animated dramas widespread.
What were you like growing up?
I was definitely one of those annoying kids that had an infinite number of questions and an infinite number of observations. Definitely exhausting for all the adults around me. I was lucky to have a few knowledgeable and patient adults around willing to answer questions in depth to sometimes keep me at bay.
I wasn't ashamed of what I enjoyed and rarely gave in to peer pressure to change my tastes.
I have a genuine curiosity about a lot of things, but that puts off a lot of people. Growing up, I often asked for clarification when something didn't make sense, but I frequently got hostility back due to a perception that I was challenging them. I just couldn't understand back then how someone could hold unsubstantiated opinions or hold illogical and contradictory beliefs. And of course, many people are uncomfortable with the process of laying out why they believe what they believe.
Even as a kid, I was constantly finding animation I loved, and confused why it wasn't more popular. I remember working hard to convince people to come watch non-Disney/Pixar animation with me and having a 1% success rate. Nowadays, it's maybe a 10% success rate.
I was hugely into video games growing up out of a dissatisfaction with how mundane the world around me looked. Some of my favorite video games were relatively obscure titles like Klonoa or Panzer Dragoon, and I wasn't afraid to tell people about them. Games created living breathing worlds that I could play in, and I appreciated games that made believable fantasy worlds.
Despite this, I also grew up with a love of the great outdoors. I went camping and backpacking at every possible opportunity.
My favorite sports seem to all be water-related. Running was fun, but swimming was more fun. I preferred snowboarding over skateboarding, water polo over soccer, ice skating over rollerblading, etc.
Since I grew up in LA, I'll always be a Lakers fan. My dad rooted for Magic Johnson, and I grew up with Kobe Bryant. And I'll always be happy if a California sports team wins the championship, as I prioritize statehood over manufactured rivalries.
Finally, beginning in middle school, my family would save up to go out on an international trip once a year. And every time, I would document everything and try to retain all the information I could. History was always the easiest subject for me since all you're doing is telling a story with specific dates.
Contact Info:
Instagram: jeffreynewthings
Image Credit:
Only one of the pictures contains other people, and the two behind me are my mother and sister.
Suggest a story: VoyageLA is built on recommendations from the community; it's how we uncover hidden gems, so if you or someone you know deserves recognition please let us know here.