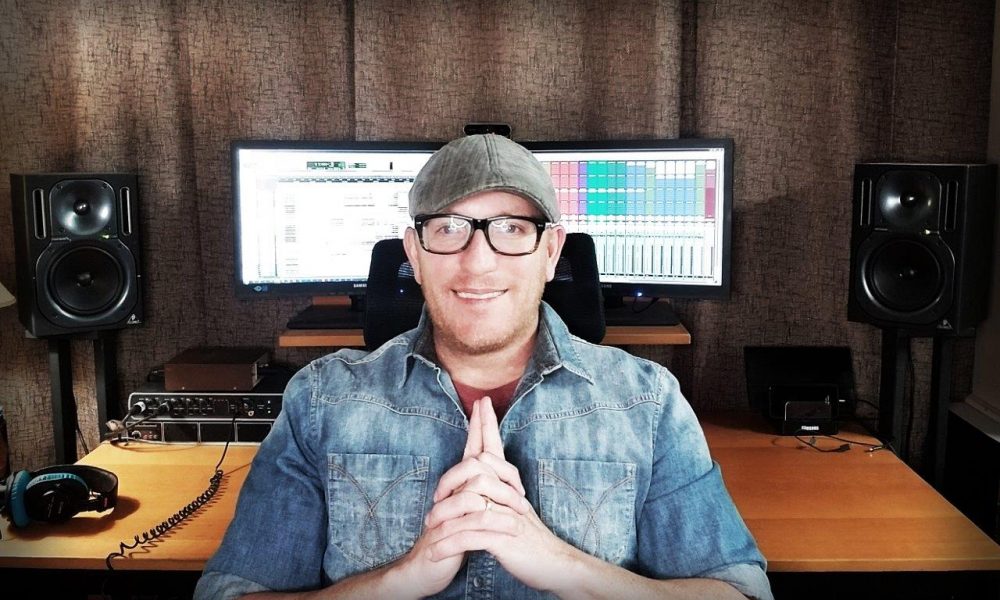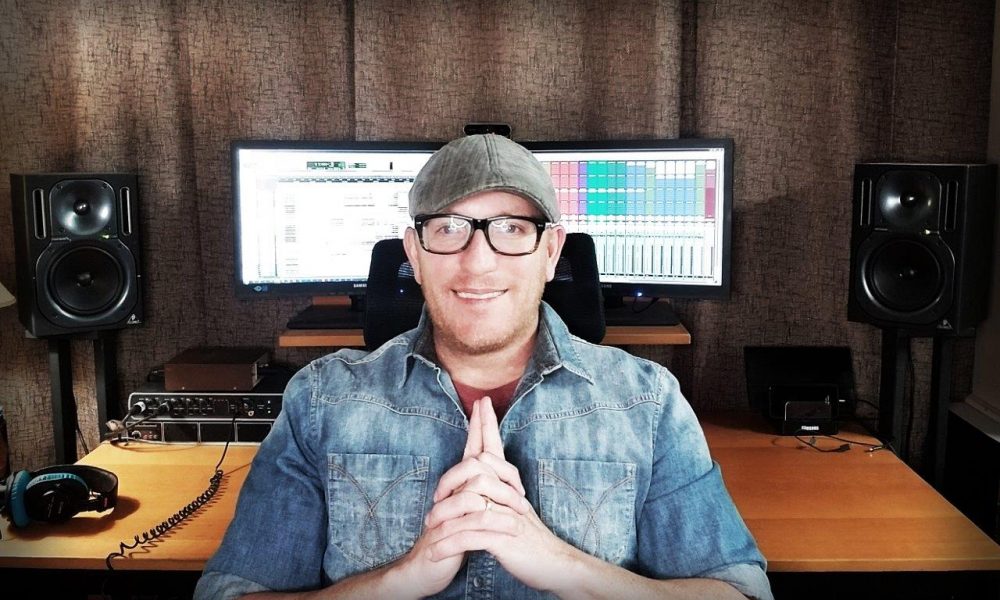 Today we'd like to introduce you to Jeff Smith.
Thanks for sharing your story with us Jeff. So, let's start at the beginning and we can move on from there.
I was raised in a very musical family. My dad was a band director, and while growing up in Oklahoma, I was surrounded by a wide variety of musical influences. I started on piano when I was five and then joined band in the 5th grade. I started out on saxophone, but my dad made me switch to the bassoon when I was in 6th grade. His justification was that saxophone players are a dime-a-dozen (no offense to my awesome sax-playing friends), but if I got good at the bassoon, I would have a good shot at music scholarships for college. Turns out he was right. I was recruited by dozens of college music departments around the country. But, I ended up staying close to home and accepting a scholarship offer from the University of Kansas, where I majored in music education and music therapy.
In junior high and high school, I also developed an interest in singing. In particular, I fell in love with vocal harmonies and singing in smaller vocal groups. I had the opportunity to sing in my high school's select a cappella choir, as well as various vocal ensembles at church. In college, although instrumental music was my focus, I also auditioned for and was accepted into the school's top concert choir and small chamber ensembles. This variety of musical involvement really set the stage for the direction that my career would eventually.
Around this same time, I enlisted in the U.S. Army as a musician for an Army Reserve band in Lawrence, KS, where I was attending college. I initially did it as kind of a fun adventure and also a way to earn some extra money for college. But, it turned out to be something that I really enjoyed, So, when the time came, I decided to re-enlist and keep progressing through the Army ranks, and I have been doing so ever since.
While in college, I got involved in the world of a cappella music. Although collegiate a cappella had not yet evolved into the "Pitch Perfect" phenomenon that it is today, I was still hooked! I started out with an 8-part mixed group and then eventually put together an all-male group with some friends in the music department. I didn't know it at the time, but this changed the trajectory of my musical and professional life. My love for, and opportunities in, a cappella music would eventually open the doors that brought me out to Los Angeles.
The a cappella group I started in college was called measureXmeasure (pronounced "measure by measure"). What started as a fun hobby and side project eventually turned into a professional endeavor after college. We started getting some gigs and making some money, and that was really fun! Besides being the group's primary arranger and musical director, I also learned about the business side of music – promotion, negotiating fees, writing contracts, and the many other practical skills that professional musicians need to be familiar with. Within a few years, I was able to quit my day job and focus on booking and managing measureXmeasure full-time. We toured and performed throughout the midwest and around the country – mostly at fairs, festivals, colleges, and some performing arts centers.
In 2004, I was invited to audition for a world-class, award-winning vocal group based in Seattle, called m-pact. I had known the guys in m-pact for about six years, and I was a huge fan of their work. I flew out to Seattle to audition, but I didn't hear anything from them for a few months. So, just as I began to assume they had chosen someone else, I received the phone call of a lifetime informing me that I had been selected. Furthermore, they were planning to move their operations from Seattle to LA. So, in June of 2004, my wife, dog, and I relocated to LA, rented a cozy little apartment on Hollywood Blvd (for about triple what we were paying in Kansas City!), and my personal LA story was about to begin.
Since joining m-pact, I have had the privilege of touring around the world (U.S., Canada, Japan, S. Korea, Singapore, Indonesia, Germany, Switzerland, Italy, U.K., Denmark, Sweden, The Netherlands, Estonia, Latvia), performing in venues ranging from theaters and concert halls to music festivals and jazz clubs. The move to LA, and my association with m-pact, also opened many other doors. I began finding opportunities to sing background vocals for other artists, book recording sessions for a variety of projects, and I also starting putting together a basic Pro Tools system and learning more about home recording and production. I have also continued to progress in my Army career, and I am now the commander and conductor of an Army band in the LA area.
Today, I divide my professional time between m-pact work, freelance work (singing, teaching, producing, etc.), and Army work. It's not always (or maybe ever) three equal parts. Usually, one or two of these endeavors will keep me very busy for a while, and then things will switch up. Since March 2020, almost all live performances and recording sessions have gone away – especially in California. While that has really been a huge bummer for me and everyone in the music industry, I've been very fortunate to stay very busy working from my home studio. For the last nine months, I have been hired to edit and mix quite a few "virtual" music projects, which have become the norm during COVID times. These can be very challenging because each of the musicians are recording in completely different environments and with different kinds of equipment. So, the amount of editing involved in some of these projects is fairly daunting. But, the end results have, for the most part, been very gratifying. It's wonderful to help facilitate and opportunity for musicians work together and produce a musical product that they are proud of and can share with others.
m-pact has also been working entirely remotely this past year, and we have released a number of projects, including music videos, recordings, and a couple of 'virtual concerts'. We're hopeful that live gigs and touring will resume sometime in the near future. But, it's also been very beneficial for us to develop an efficient workflow for creating online content remotely. That's something we will continue to use to our advantage in the future, and it has prompted us to start a new Patreon page. As many readers may know, this is a terrific platform that provides patrons of the arts a way to directly support the projects of their favorite artists and musicians. In an era without live music, this helps all of us bring new and exciting musical content into the world.
Great, so let's dig a little deeper into the story – has it been an easy path overall and if not, what were the challenges you've had to overcome?
Of course, there have been many ups and downs along the way. One of the most difficult times was right after my initial move to LA. Although I was beaming with excitement and optimism after having joined m-pact, times were REALLY tough. LA was SO expensive compared to what we were used to, and we were running out of money fast! m-pact was not touring much at the time, and I didn't have the contacts (or skills) to find other gigs. But, eventually, I was able to get my foot in the door of the session-singer industry, and I also began honing my skills at home recording and production. These would be the things that would later sustain me when m-pact was between tours or projects.
Can you give our readers some background on your music?
As with most freelance musicians, I strive to be as versatile and well-rounded as possible. My work on any given day may include singing and recording the vocals for a commercial jingle from my home studio. Or, I may have a project to edit/mix/produce for m-pact or another artist. Or, I may lead a Zoom beatboxing clinic with a high school choir. Or, I may have a recording session in LA for an upcoming film or TV show. Every day is a little bit different, and I always wake up grateful for the work I have to do.
What moment in your career do you look back most fondly on?
There have definitely been a lot of highlights. In 2009, one of my first SAG-AFTRA recording sessions was for a brand new TV show called "Glee". I didn't know at the time what a huge sensation that show would become, but I'm proud to have been involved in some of the early episodes. In 2011, I because an Army Warrant Officer and took over as the commander of the 300th Army Band, which continues to be one of the joys of my music career.
In 2017, I was invited to sing the National Anthem for one of the LA Dodgers world series games. That was a HUGE rush! But, one of the things I'm most proud of is my continued involvement with m-pact. 2020 was the group's 25th anniversary. Although we had planned to commemorate this milestone with one or more reunion concerts, the events of last year made that impossible. However, I am very excited to have produced (or helped produce) several projects which highlight the diverse talent of m-pact's past and present members. We curated and released a 2-volume best-of collection called "25 Years of Harmony". We also pulled together 19 current and past members of the group to record and film a music video of the classic tune "Change in My Life". Although our 25th anniversary year didn't turn out like we planned, I'm so proud to not only shine a light on the legacy of this terrific group but also to help write the next chapter of m-pact's history.
Contact Info:
Image Credit:
Lauren Elizabeth Scudder; Cherie Hansson; Eve Saar
Suggest a Story: VoyageLA is built on recommendations from the community; it's how we uncover hidden gems, so if you or someone you know deserves recognition please let us know here.