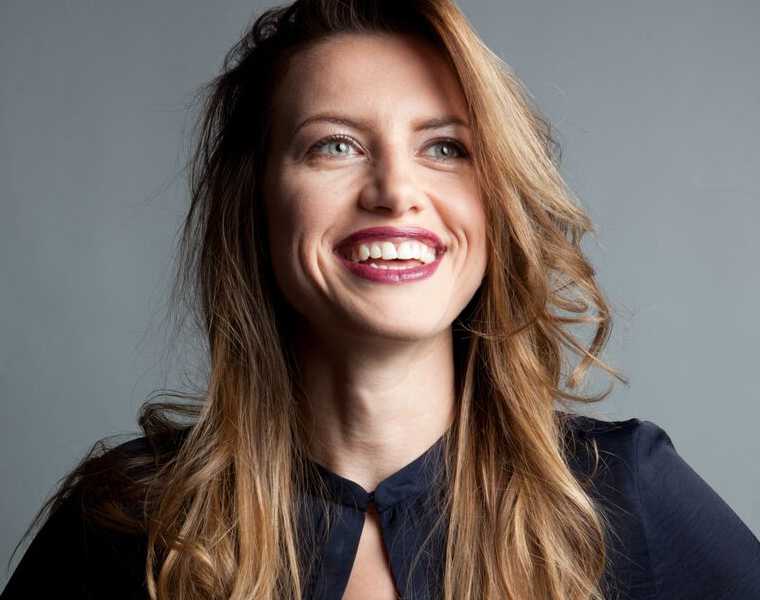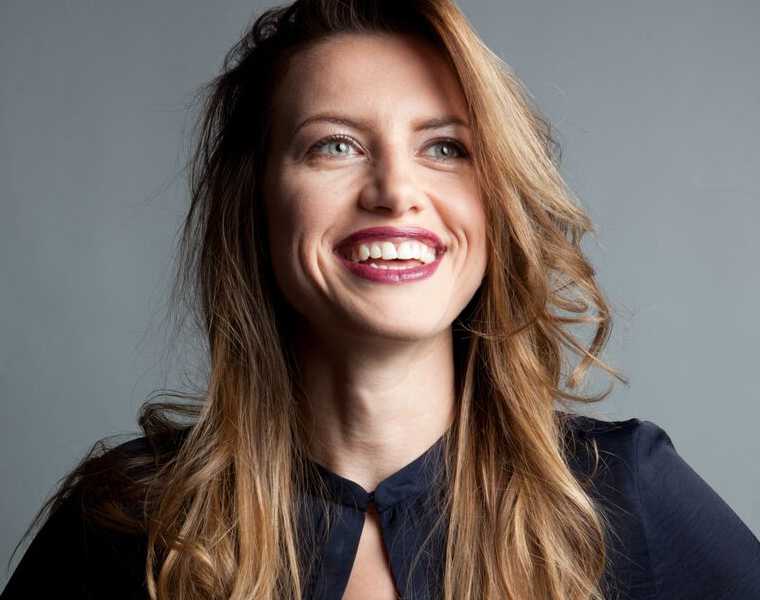 Today we'd like to introduce you to Jeanette Steiner.
Jeanette, can you briefly walk us through your story – how you started and how you got to where you are today.
Over the last ten years, I have lived in Italy, worked in Thailand, backpacked SE Asia and Australia, starred in multiple Hollywood feature films, built a massage therapy business that fills the lives of my clients with love and vitality and won a Grammy writing for Ziggy Marley. Every moment in my life has lead me to where I am today and the last decade has been particularly clarifying as a small town girl with big dreams from Moscow, Pennsylvania.
I moved to Los Angeles in 2009 to act in film after earning a Bachelor's degree in Performance Art from SUNY Buffalo. I discovered the magic of massage in 2011 while committed to teaching English as a Second Language (ESL) in Thailand. My weekly massage treatments helped to manage the stress induced by a personal mission to teach English to 42 students, in five subjects. It was bonkers; one of the most challenging and character fortifying experiences of my life. I effectively completed that year contract and left my students' feeling loved and empowered. That experience changed the course of my life.
I lived in Thailand for one year and a half, travelled Southeast Asia and studied Thai Massage at the Shivagakomarpaj Old Medicine Hospital in Chiang Mai. Following graduation, I moved back to Los Angeles and completed a Medical Massage program at the Southern California Health Institute. I worked a short time with Burke Williams and then chose to build my own practice, integrating the best of eastern, western, and spa techniques. ARISARA is a Thai word used to describe one that is unstoppable. I learned it as the female name of a woman that I befriended when I lived there. It resonated powerfully within my heart and I can only describe it as an 'Aha!' moment when I came to know the meaning.
It reminds me of the warrior within us all. It is my personal mantra and has informed the mission of ARISARA exactly. Be unstoppable!
In 2014, in that spirit of being unstoppable, I delved into singing and songwriting, which I was strangely afraid to do for some reason. I used to write a lot of poetry and short stories when I was younger and music has always been a significant part of my culture, so I actually took to it rather quickly. This year, I celebrated a Grammy win for my contribution on a song called Better Together for Ziggy Marley's album. I feel so silly now for thinking I couldn't do it!
I have declared myself an Omni-creative entrepreneur. I understand the unique lifestyle of performers and creatives and I feel called to care for them as I care for myself. I believe artists are creating the future and it is important to me to support them in the ways I can and cultivate my own artistic expression.
ARISARA provides an encouraging, comfortable and familiar environment whether in my Los Angeles based studio; at a private residence or recording studio; or traveling the world on tour. This is my niche and it feels so good to be here, now, on purpose.
Great, so let's dig a little deeper into the story – has it been an easy path overall and if not, what were the challenges you've had to overcome?
I really did not know what I was getting into starting my own business; I was mostly excited to make my own schedule. Everything beyond that has been a confrontation of my weaknesses and blind spots and a learning process to develop new skills. I have had to cultivate business acumen; it is definitely not my strong suit.
I have had to become comfortable with self-promotion, better with time and money management, obedient to business laws and tax guidelines. I have to think strategically and I am solely responsible for the growth and decline of ARISARA. The demand for massage therapy is increasing as we earn the respect of the medical field, however the industry still struggles to separate from the inappropriate and persistent 'happy ending' conversation.
I am working all the jobs: Bookkeeping, Accounting, Payroll, Massage Therapist, etc. I struggle to do all the jobs well. The journey is the best though! I love the challenge and my mission compels me constantly.
Please tell us about ARISARA.
The ARISARA Massage experience is a customized treatment or series of treatments that accelerates the rejuvenation process and promotes body-consciousness and healthy habits for career longevity. ARISARA assists clients with stress and pain management caused by emotional turmoil, injury or repetitive muscle use. ARISARA integrates the most effective techniques for relieving muscle tension, resolving chronic pain, and supporting detoxification.
The ARISARA Intention is to provide an encouraging, comfortable and familiar environment whether in the Los Angeles based studio, at a private residence or production studio, or traveling the world on tour. A client once compared an ARISARA massage to 'taking your car to the detail shop'. I love that! That's exactly what it is like. I am so proud of that and a five-star rating on Yelp! ARISARA is detail oriented and determined address your discomfort and have you feeling better after one session.
Do you look back particularly fondly on any memories from childhood?
I attribute 'home' to Moscow, Pennsylvania, but I was born in Texas and lived there for the first decade of my life. Every Sunday morning, my Dad would take me to this little diner in Orange, Texas. I always had to sit at the counter so I could see everyone and the cooks would make me Mickey Mouse pancakes. All the staff members knew me and I felt so loved there. I would give so many hugs.
Contact Info:
Address: 11413 Moorpark St.
North Hollywood, CA 91602
Website: www.arisaramassage.com
Phone: 570-815-5208
Email: arisaramassage@gmail.com
Instagram: @arisaramassage
Facebook: Arisara
Twitter: @arisarabody
Yelp: Arisara

Image Credit:
Logo design by Anna Olinova
Headshot by Christine Bartolucci