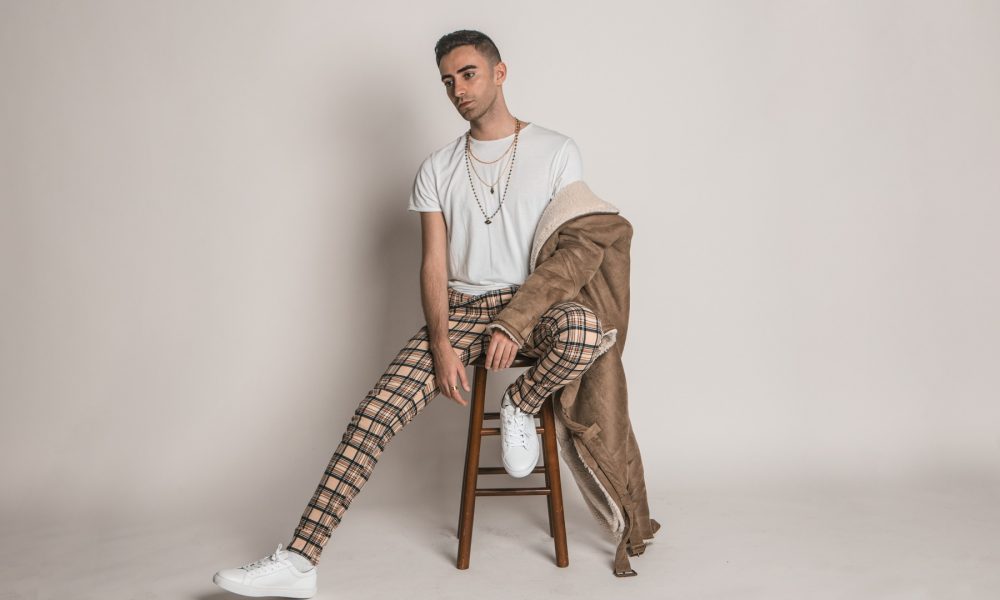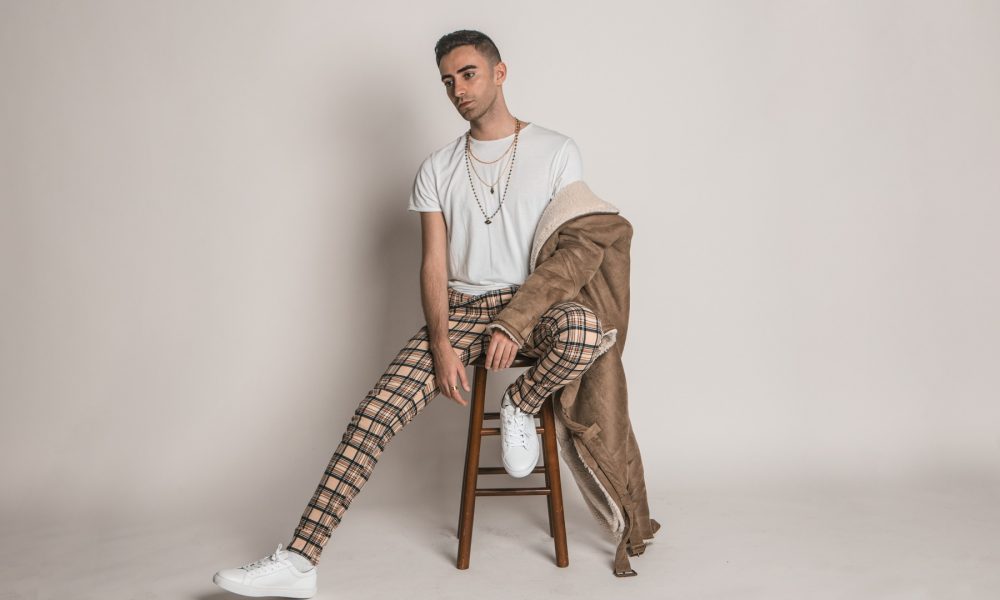 Today we'd like to introduce you to JBACH.
Thanks for sharing your story with us JBACH. So, let's start at the beginning and we can move on from there.
Weirdly enough, I never really planned on being an artist. It's just like, little Chaldean boys from the 'burbs of Detroit don't really grow up believing they can make it in the music industry. So, Chaldeans are Iraqi Christians who live in a handful of villages in Iraq, but a lot of them had to leave the country and ended up forming huge communities in Detroit and San Diego. My parents were born in Baghdad and had a really hard time adjusting to life here but put themselves through school and both became pharmacists, so to them education was really all they knew. SO NATURALLY, growing up I was always encouraged to work in medicine and when I had inklings of wanting to be an artist I was told that those were really great hobbies, not necessarily jobs. I was really great in school and I started working and volunteering in hospitals and pharmacies when I was like 16, I got into the University of Michigan Ann Arbor for Biochemistry, and literally as I was working in Emergency Department Research I got a call to be on The Voice. They were in town and saw some videos of my acapella group and asked me to come by and audition, and I genuinely thought it was a scam to get my social security number but I went for it anyways which in retrospect was probably dumb but I guess it worked out !! At every point in the audition process, I was 100% sure I was going to get cut because it all just seemed to good to be true, but SOMEHOW I ended up in front of those four coaches and on Team Pharrell. Hearing people like Pharrell Williams, P. Diddy, and Christina Aguilera tell me how great they thought I was completely changed everything for me. Suddenly being an artist wasn't so insane? Like, if I was actually good enough to impress these huge celebrities, why wouldn't I be good enough to give music a real shot? So after my season, I moved to LA with a couple of friends from the show and ran out of all my money vErY quickly because I thought I would be instantly famous and wouldn't need a job.
Honestly like, learning the industry from nothing was my biggest challenge. Everything I thought I knew was wrong, and everything I did know from my medical background didn't matter. I had to learn how to write a song, how to work with producers, how to act in sessions, how to release music, all from scratch. And since moving to LA, I've worked every job you can think of. I was a vocal coach, a piano teacher, a boutique clothing salesmen, a TELEMARKETER (which was traumatic), a tempura chef, and a manager at a CVS. Like I'm busting my ass to prove to everyone and to myself that I'm willing to do whatever I can to make this work for me, and I've been really lucky to have met the people I know and love. I've been able to collaborate with such incredibly talented friends, and fund my own artist project, PR and music videos included, entirely on my own. Friends, music, and progress — they make everything worth it. 🙂
Has it been a smooth road?
There have definitely been highs and lows. One year I move to LA with nothing, blow through all my savings, and violently regret every decision I've ever made, then the next year I'm opening for The Chainsmokers and Daya and writing 22 songs in 21 days. The journey has definitely kicked my ass and all the odd jobs and financial struggles in between have really been among the hardest things to adjust to. I was a TELEMARKETER bro, for a company that wanted to manage social media for plumbers. EVEN I DON'T HOW IT HAPPENED, THEY TRICKED ME I THOUGHT I WAS GONNA BE A SECRETARY.
Please tell us more about your work.
So although I'm an artist at heart, writing songs is so important to me. I love being able to get into a room with someone and connect with them in a way that is so real and honest and vulnerable that really no other job could compare to. Like, making music is just therapy… but with singing. And I like to think I have a style about the way I write, I try to constantly challenge the ear with super dope pop melodies and riffs and cool shit. Also I sing, which rumor has it, I'm pretty good at?
Let's touch on your thoughts about our city – what do you like the most and least?
LA is for sure the place for me. The pop music scene out here is the best in the world as far as I'm concerned, and you can meet so many people who are trying to do what you are. I think outside of the city, everyone expects you to be working with the biggest names in music, but it really is just networking across as opposed to networking up. I always wondered how all famous people seemed to know each other before they "made it," and i really think it's because they connected with other really talented people when they were just starting out and made it together, and I think that's what LA is all about. There's always people performing, so many people are just hungry to work on music and collaborate, and I'm constantly inspired by what's going on around me.
Contact Info:
Email: jbachbooking@gmail.com

Image Credit:
Milli2nd (Outdoor Photos)
Stephanie Saias (Studio Photos)
Suggest a story: VoyageLA is built on recommendations from the community; it's how we uncover hidden gems, so if you or someone you know deserves recognition please let us know here.