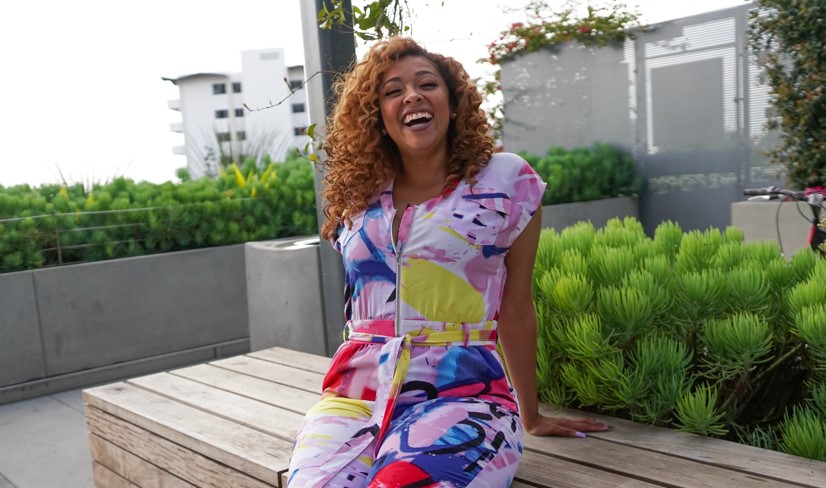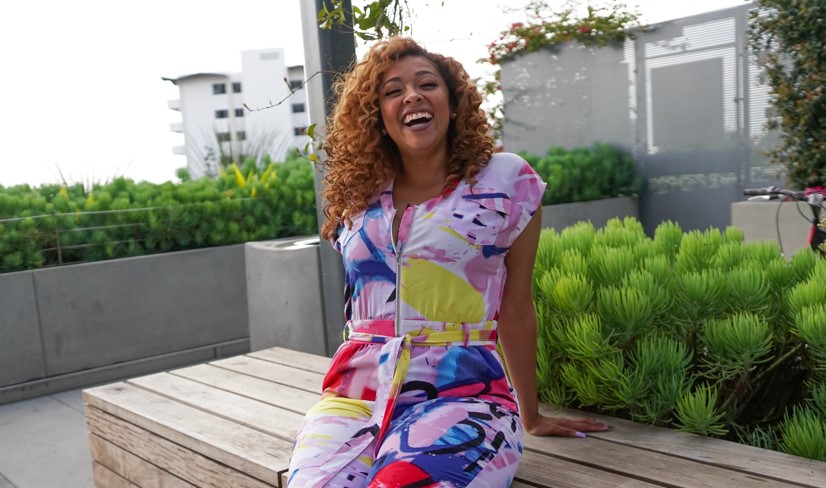 Today we'd like to introduce you to Jazzmyne Kierra.
So, before we jump into specific questions about the business, why don't you give us some details about you and your story.
This all came out of my internal desire to fulfill a purpose inside of me that took a long time for me to identify with. My heart has always broken for those who have amazing talents, skills, knowledge or unique gifts to share with the world but are never able to because they don't live up to their full potential. I feel we all have a unique purpose and the world would be a much better place if we were able to discover our purpose and give back the way we were designed to. There are so many external influences telling us who we "should" be or how we "should" live in order to be deemed successful by societies standards. Majority of us spend our lives in a routine of bills, work, stress and try to find happiness where we can. A lot of us never get to explore our true passions in life or discover what really makes us happy. With pickHERupper I aim to inspire others to connect with themselves and discover who they are, so they can identify their passions, purpose, unique gifts, and gain a better quality of life.
I'm very empathetic. I love women, I love myself, I love encouraging others and I hope by sharing pickHERupper with you all everyone will be able to become the best version of themselves. As the saying goes, life is a journey… not a destination. On the journey of life, who we are changes as we continue to grow and if you're not growing… you're dying(metaphorically speaking). Don't live your life according to who or what others tell you, you should be. Discover who you are and live as the person you were organically created to be!
Life hands us a lot of things, things we are not always equipped to deal with. So we can all use a lil pickHERupper… to build us up when we are down!
I am happy I started this brand and I aim to do public speaking and hope to plant the seed of self-love with others around the world.
We're always bombarded by how great it is to pursue your passion, etc – but we've spoken with enough people to know that it's not always easy. Overall, would you say things have been easy for you?
I don't think any journey worth taking is ever a smooth road. There will always be bumps along the way, but it's how we navigate the bumps that really determines where you will go on your journey. For me, the biggest hurdle was about a two-three weeks after I started my brand, I was FIRED from my previous company when they discovered I started my own business. The exact reason was never discussed with me but being terminated was such a blessing in disguise. I work in the entertainment industry, specifically in artist management. I feel my purpose is to help other people discover and live up to their full potential and purpose. I can do that in so many ways, but that wasn't made clear to me until after I was terminated. At that company, I was always made to believe I can only use my talents for one specific purpose. That may be how others work but that isn't for me. Whether I am helping a music artist share their creative talents with the world, helping everyday people find their purpose by discovering who they are and falling in love with themselves or planting seeds of hope in the hearts of youth. I can do so much and at my previous job I was limiting myself, I was depressed but I stayed because I was loyal and they said they needed me. Being terminated really freed me and helped push me put everything I had into my business because I couldn't afford to fail. When dealing with opposition, you can let the pressure break you or you can come out a diamond. I would like to think I came out of this shining like never before.
Fast forward two months following my untimely termination and I have a new job as Project Manager for Live Nations artist management company Maverick and I am helping them build and expand their new Urban Division. I feel so valued, appreciated, empowered and really in alignment with where I am supposed to be. I also am helping my church build a new Youth Ministry where I will serve as a Youth Pastor. My business, my brand, my baby pickHERupper is on Apple Podcasts, Spotify, Youtube and is getting such positive feedback. I know this journey is a marathon not a sprint but I am so happy to be in the race instead of sitting on the sidelines rooting for everyone else brave enough to take the entrepreneurial journey.
It hasn't been a smooth road, but every bump has been worth it, and I wouldn't change a thing.
Please tell us about pickHERupper.
My brand is all about discovering who you are and using that discovery to empower yourself and unlock your purpose. I believe we were all created with unique purposes but aren't all blessed to discover this purpose because we don't take the time to discover who we are. I am using the power within me to encourage others through relatable content. Currently, I host the podcast pickHERupper, which is a bi-weekly dive into different topics that a lot of us face and suffer through alone. In my depression, I really just wanted to feel like someone understood what I was going through. So through my podcast, I provide that support by sharing stories, keeping it real, and leaving my audience with "pocket pickHERupper's" they can use and apply when going through the topic of discussion or anything simular. I've covered topics such as Problematic Family Members, Loving Your Body, Restoring Relationships and more.
I am most proud of the love and support I have received, I just started this in April 2019 so it's very new and there was a real possibility no one would listen or watch. But they not only listen and watch they love it and tell me how much they relate to it and how it empowers them.
There are a million podcasts out there now and days, but a bi-racial black woman sharing how she rebels against the societal pressures and ideals of success to love who she is and help others unlock the power of self-discovery is special and I am happy to be that voice.
What were you like growing up?
Growing up everyone tells me how I have always been wise beyond my years. I was a very inquisitive child, I asked a bunch of questions and wanted to know everything. I talked A LOT but that's helped me because now I can pretty much start a conversation with anyone because I believe I don't meet strangers… at least when you meet me we can have a conversation like we've known each other for years.
I was a character growing up. I knew how to do a bunch of funny accents, was never shy. When with my dad a lot of places he would take me I would be the only child. I was very comfortable around adults, they never intimidated me and were usually shocked by my maturity but loved my kiddy sense of humor. I loved to play adults in games like spades and dominoes because I would WIN… a LOT and always shock folks!
I have always had the ability to lead and was a leader in elementary, kind of fell a victim of peer pressure in middle/high school but found my way back to my leadership skills in college. I have extreme empathy for others because when I lost my way I was extremely insecure and I was bullied for my looks when I was fat and bullied for thinking I was all that when I grew 5 inches and boys started to take an interest in me. It's played a big part in who I am because I wasn't taught to love myself. I taught myself to love me, and I've worked hard to discover who I am and love every part of me… I still struggle with it. But if I can help others love themselves even if it's just one other soul on this planet, I will be satisfied because the beauty and value that comes with discovering who you are is so rewarding and really helps navigate life.
Life is a windy path not a linear one, there will be curve balls and windy roads that change us for better or worse. The outcome of those changes, whether it be positive or negative, is dependent on who we are as we go through them. I love who I am, all parts of me and I will continue to grow for the better and hope the fruit that sprouts from me as I go can feed others and plant seeds of encouragement to help them through anything.
I recently got a message from an elementary friend telling me how much they looked up to me and are proud to see my doing pickHERupper because they feel I was "made" for this. That really made me smile because even as a child, I was inspiring others and had no idea. But this made me realize I have always had the same purpose and have been serving it even when I was unaware that's what I was doing.
Contact Info:
Image Credit:
@hyyercreative
Getting in touch: VoyageLA is built on recommendations from the community; it's how we uncover hidden gems, so if you know someone who deserves recognition please let us know here.