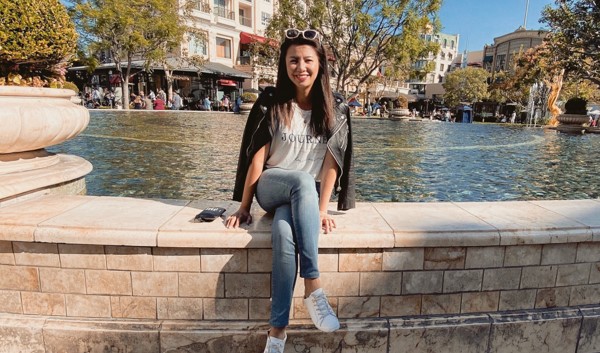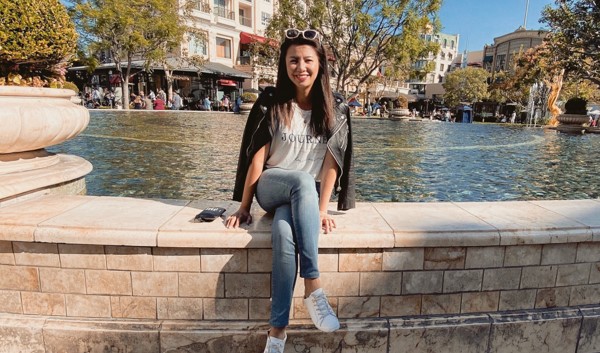 Today we'd like to introduce you to Jayna Chou.
Jayna, let's start with your story. We'd love to hear how you got started and how the journey has been so far.
I started piano at five. For a kid, it's fun to make some noise on an instrument but when it became an everyday practice routine, I didn't enjoy it anymore. My mom is a "Tiger-Mom." (That's how we call strict parents in Taiwan.) If I didn't get full scores on my test in school or my piano teacher told my mom I didn't practice well for weekly assignment, I will get punished. No excuses. My mom is tough and she wouldn't let me give up music. I remember not long ago, we talked about this. I asked her why she didn't let me give up music when I seem to avoid practice. She told me she can see how much I love music. Just as a kid, it's normal that kids don't like to practice. However, I was a "good" kid, I did what adults told me to. Not every Taiwanese kid is like that but I was the one who wants compliments from parents and try to do everything they want or like. So I keep learning music.
I started to learn viola at 11 and prepare to study in music school. I wasn't thinking to be a professional musician one day but I started having fun with music so I agreed to try. In Taiwan, most of the kids study in music school from elementary school to college, but I didn't. At this point, I was pretty late in terms of level compared to the other kids in junior high school. I didn't have experience playing in orchestra, strings ensemble, or music theory classes. I was really anxious that I can't catch up to my classmates' level comprehensively and that is when I started to give more and more importance in music.
When I went to university in Taiwan, I met the most important teacher in my life. She changed my vision of music and life. She was tough and strict in music, but she used to ask me "What do you want in your life? Do you want to be a musician?", "How do you want to play this phrase?" or "What do you like about this piece?" That was the first time anyone in music asked about my opinion. Generally, teachers and adults are more like "Do this! Do that!" "You have to play it like that" Most of the time, I just followed their order… She opened my mind and pushed me to think at the right time. I start to think about what I like. How to play the phrase so it sounds like ME. And not only for music, I also started to think about what I want for my life. She probably doesn't know she gave me this important moment in my life and that's also one of the reasons I am here in U.S.
In 2016, I secretly applied for Berklee College of Music program. I wasn't sure if my parents would let me study abroad or not. Until I got my scholarship, I was so excited to tell them about this good news but unfortunately, I still got refused from my parents. Even though my scholarship covered half of my tuition, it is still a big amount of money and living in Boston is so expensive, too. The most important thing for my parents is that I will be far away from them, they can only see me once per year. I will be alone here speaking another language and living, learning in a totally different culture all by myself. They were worried. They protected me very carefully when I was growing up, they don't want me suffer any pain if it's possible. I cried for a few days, and I guess my sadness made my parents upset. I told my parents that I want to do this and I have to. I don't want any regret in my life. They finally agreed.
Living in the American culture and studying the American way was really a great experience. I met a lot of great musicians, teachers and people from all around the world which I think is the best way to learn. It was painful at the beginning, but all of this really made me grow and taught me how to take care of myself. After graduating, I moved to LA to start my music career as a Violist and Composer. I am lucky to be working with a lot of great artists, singers and producers. I am now a member of Quartet 405 and they play with a lot of great artists, singers and producers. We are endorsed by NS design electric which is the best electric strings brand in the U.S. I love this group and every member is really nice and professional to work with.
Great, so let's dig a little deeper into the story – has it been an easy path overall and if not, what were the challenges you've had to overcome?
Language was a big part of the struggles. The first semester in Berklee I couldn't understand what the teacher said so I had to record the audio and listened to it while I did my homework at home. I'm glad I only need to do it just for one semester, I was surprised that I got used to speaking English very fast. When I start to work in LA, it became harder when I would communicate with directors or producers when they ask me to compose for their films. When we talked about the details, they use very precise words and emotional expression. Or at gigs/rehearsals/networking, people speak so fast sometimes I couldn't hear it clearly, and it takes me longer to understand. However, this is something I want to learn and need time to gain more experience.
LA is a tough city for making connections, everything is so far, compared to Boston, if I want to be close with someone I have to travel a lot. When I moved here I didn't have any friends or any work but I'm glad some connections and friends from Berklee helped me a lot. Living in LA is getting better and better.
We'd love to hear more about your work and what you are currently focused on. What else should we know?
My professional life is made of two things: I'm a violist performer and I compose/produce music.
I love to play in many different styles of music, not only classical but also funk, pop, Latin, jazz and film scoring music. Every style has its own groove, phrases and expressions. I got inspired from Berklee so much: how to comp, how to play the melody and how to improvise on different styles. There are a lot of possibilities in strings. It's all about the details.
I think what makes me very different is that I'm very sensitive about the tone which is a key point in the learning path of being a string player. I understand music from different points of view as a composer, arranger, mixing engineer or performer. While I compose/produce, I also think about a players' tone, phrasing, expression. When I play as a violist, I think about the composition and orchestration.
Being able to take emotions from a film and translate it to music is something I love to do. I feel I am in another world when I do music.
What role has luck (good luck or bad luck) played in your life and business?
I don't think I'm particularly lucky, but good luck has always found its way to me. I do feel lucky that my parents supported me to study abroad and I've met some people in LA who have not only helped me in life but also my career. I met my best friend Yu-Ting Wu and Quartet405 members Eliza James, Rebecca Charles, Danica Pinner, they are all very thoughtful people and take care of me. It is also good luck that I was asked to join Quartet 405, it brings me more work and also friendship that I cherish. My boyfriend Simon Pucheu helped me the most from Boston to LA. We explored life, work and music together. There are a lot of great artists, musicians that I feel lucky that I have met/worked with. I would say my luck in my life and business is to meet these amazing people.
Contact Info:
Image Credit:
Simon Pucheu, Eric Fischer, Noor Che'ree, Emily Yang.
Suggest a story: VoyageLA is built on recommendations from the community; it's how we uncover hidden gems, so if you or someone you know deserves recognition please let us know here.