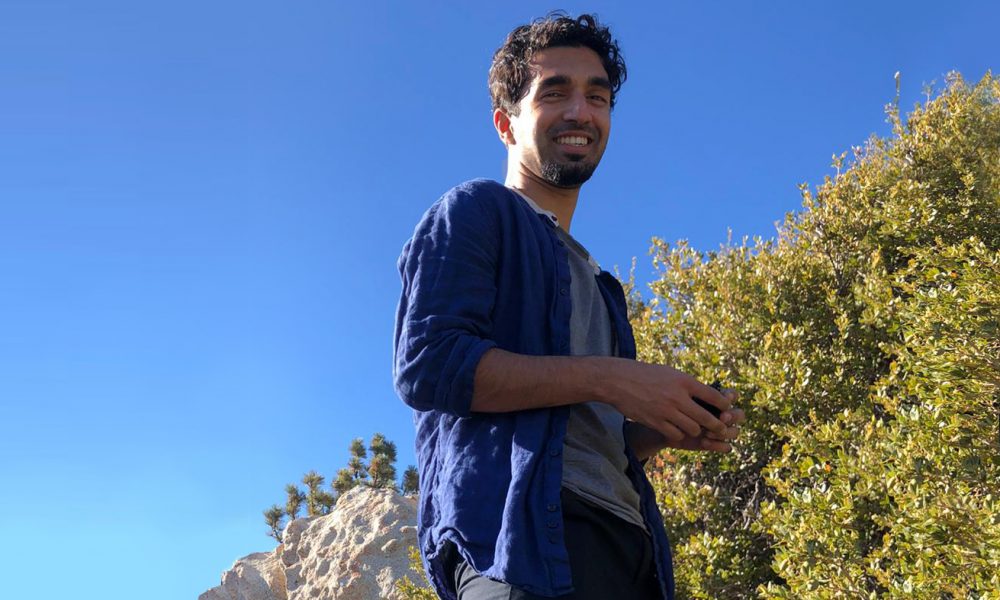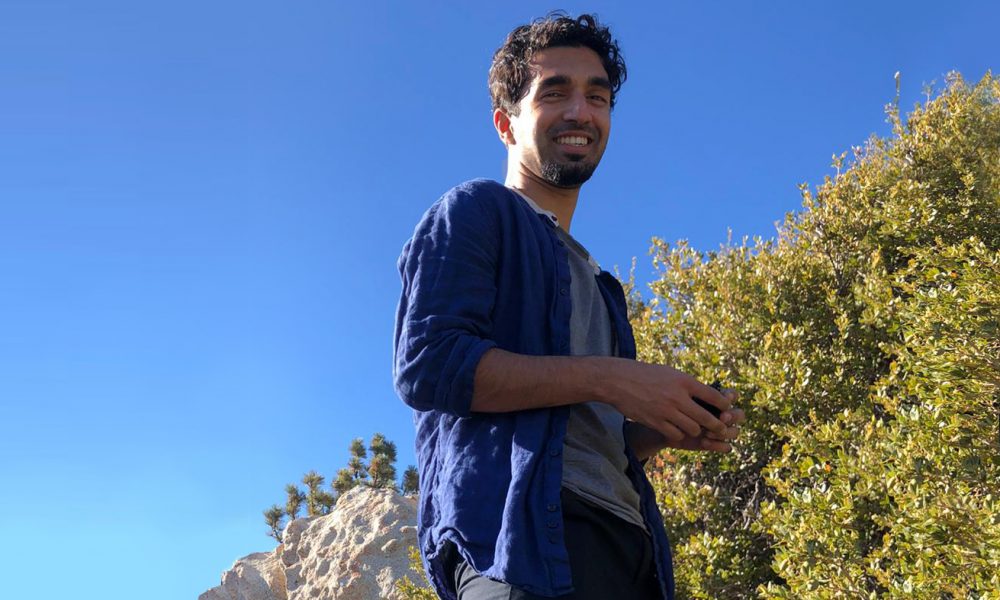 Today we'd like to introduce you to Jay Thakur.
Jay, let's start with your story. We'd love to hear how you got started and how the journey has been so far.
I am a visual development artist. In the spring of 2019, I was offered a job at Sony Pictures. I was picked to work on the sequel to the Academy award-winning movie Spiderman: Into the Spiderverse, shortly after completing my program at ArtCenter College of Design, Pasadena.
I was born in the city of Pune, the cultural capital of the state of Maharashtra, India. My eager mind was exposed to a broad range of stories and artists at a very young age by my parents. From films like 'The Sound of Music' to comic books by the French writers Goscinny and Uderzo. I was surrounded by creations from all over the world. Growing up in a predominantly Hindu culture, the stories would transport me into different realities and mindsets. My early childhood revolved around four languages – Marathi, English, Hindi and Tamil. They allowed me to see things with multiple perspectives. To become empirically inquisitive, fearlessly curious, but mostly, generously empathetic.
Today I have the opportunity to tell stories and design visuals for a living. When one of my story based art projects helped a lady bring closure to her father's death, I knew that it was now my responsibility to heal others by dedicating myself to this art form. The project, titled 'The Aporia,' is about a prisoner who undergoes a new rehabilitation program. He is the first patient to be administered this simulation therapy procedure. The story describes his journey inside and outside to find a place in a reality that he wants. It tries to highlight how causation is an illusory concept, and the effect something has on us depends completely on how we want it to affect us.
The inspiration for the project arose from my need to find a better/humane system of rehabilitation for prisoners, unlike the current structure of captivity and punishment. My second motivation was to highlight the importance of empathy. Everything has a secondary point of view and we need to see everything from multiple perspectives if we are to have an open mind. Living through compassion and evidence is the only way forward for a species that relies on solidarity. Something we need more than ever today. In the end, I created a script, a character journal, and an 'Art Of' book to explain his process and thought behind the designs.
I initially studied and worked as an industrial designer. I began at the European strategic consultancy Designit, Denmark, and subsequently worked as a freelancer. I did book covers for Penguin Publications, graphic novels, museum installations and even got a chance to speak at Comic Con India about a book I worked on with a publication house.
I came to the US in 2015 to participate in the entertainment design program at ArtCenter College of Design, Pasadena. ArtCenter was world-renowned for their grooming, and incredible alumni and networks. I knew that studying there would most assuredly allow me a path into the industry. What I did not know was that I would receive so much more than an education.
With regular pitching and presentation of my work to groups, I was now even more comfortable with elocution and promotion of my work. I underwent a sort of relearning and rethinking. By understanding the core of what makes a design great and the importance of story, my story and ideas had more emotions and relatability now. Being more self-aware drastically changed my work style too. I was also exposed to the other aspects of storytelling other than designing. From screenwriting, neuroscience academics, cinematography to acting. My evolution as a whole was invigorating and I felt like a new person.
I am always working on new personal projects, and want to express my stories and experiences to as many people as I can. I also try to observe and learn from every opportunity presented. I have grown to be a better self-critic by being more observant. When you observe, you see something with no bias and judgment. You see it from a third-person perspective. So when you turn to observe inward, your thoughts and actions, you can critique yourself accurately, as an external eye.
Overall, has it been relatively smooth? If not, what were some of the struggles along the way?
It is intrinsic to our growth to fail and struggle and stumble, to come out stronger in the end. We are nothing without our mistakes. But having a little gratitude goes a long way in sustaining the run to overcome those hiccups.
My 'struggles' were mostly inner obstacles. I was blessed with a healthy family, friends, and a comfortable living. I was a shy and closed person. 'Playing by the rules' was my instinctual reaction to everything. Moving to a different country and changing my career focus was a daunting decision, and I must admit I had no clue if it was the right one. It was an expensive gamble but thankfully it paid off.
Collaboration is the key to everything we do. Specially in my field. Both for behind the scenes and the audience, clear interpretation of your thought is necessary. Good communication of your concept or vision, and its technicalities, helps the people next in the production pipeline, while the audience needs to feel the emotion and the mood. Understanding that balance has been super critical for me.
In terms of choice, I realized it is about knowing that two possibilities exist and are very real. Then being able to focus my efforts on one hundred percent while accepting the other can happen. That way I would have no regrets since I gave it my all and if the other possibility occurs I am still ok and ready for it. I wouldn't be agitated with an unfavourable outcome. That's when you start seeing the world and life very differently. But it is a process. Like any process needs to be practiced.
The biggest take away for me has been to know how and when to bend the rules and to find joy in not knowing.
Please tell us more about your art.
As a visual development artist, I need to help create the look of the picture. To help translate the screenplay and the director's vision. It involves everything from what colours need to be used, to environments, props, characters, and lighting. But more than the visuals, it is about displaying that observed reality. It is important to think about the history and motivations of all the designs. It helps enrichen the purpose and meaning. In the end, everything is in service of the story. The story that drives the concept and connects with the audience.
In my work, research may be the most important aspect. It serves as inspiration and also problem solver. Knowing how to be an efficient researcher and knowing when to stop researching is a skill that has streamlined my workflow. Along with the thinking, is the execution of the idea. The visuals are shared with the directors and producers every week, so they cannot be rough or unclear. Apart from speed, painting and sketching should be second nature.
I study a lot of films and cinematographers and try to understand every aspect of the production pipeline. Film essays and round table discussions online are also extremely insightful. In the end, I give every piece my hundred percent. That way, I am completely invested in it, and also enjoy it.
If you had to go back in time and start over, would you have done anything differently?
I don't think I would have done anything differently. Maybe I should have been more observant and self-aware. We are always trying to find meaning, in what we do, and what we have done. Trying to believe that something in the past resulted in our present. But rather than being passive, I feel we should create meaning. So even if I go back and change everything, I feel I would embrace those new joys and hurdles just the same.
Contact Info:
Suggest a story: VoyageLA is built on recommendations from the community; it's how we uncover hidden gems, so if you or someone you know deserves recognition please let us know here.