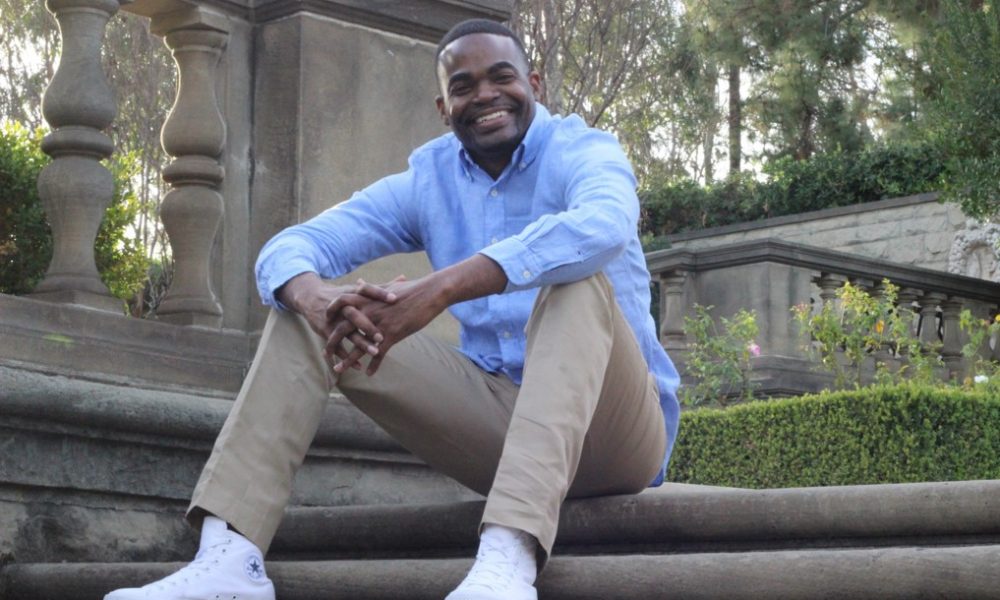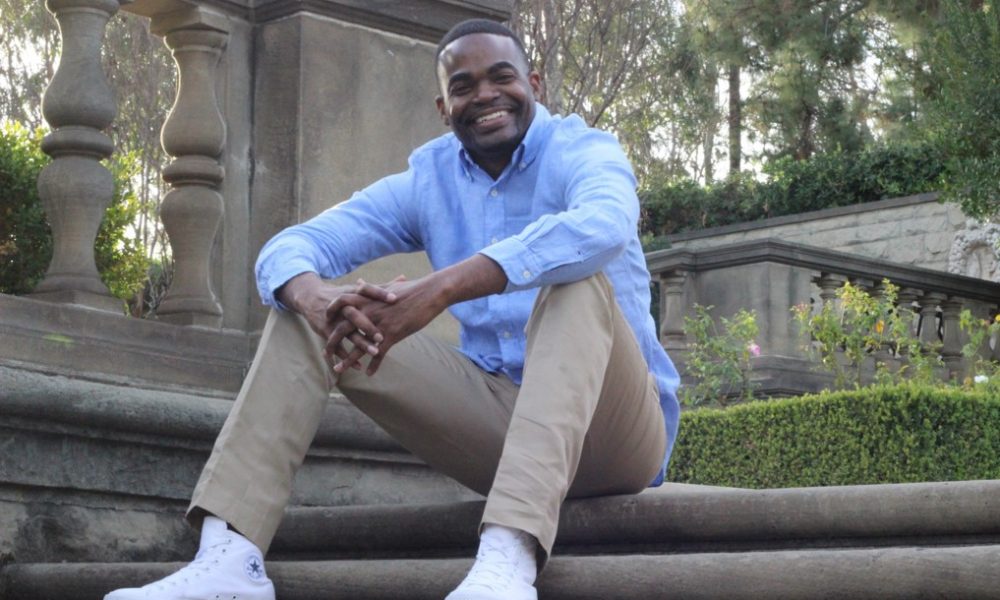 Today we'd like to introduce you to Jay Styles.
Thanks for sharing your story with us Jay. So, let's start at the beginning, and we can move on from there.
My background began in radio broadcasting, starting from the bottom as a promotions assistant and working my way up to a radio personality with my own weekend show and a regular fill-in.  I worked at a small radio station in Columbus Ga, for five years and did everything I could possibly do as a big fish in a small pond, so decided that it was time to leave and take my chances pursuing radio in Los Angeles.
This was such a scary decision, but I knew I wanted more and I even contemplated this for months without telling anyone until two months before my departure, simply because I did not want my family or friends fears projected on me discouraging me from leaving, so I waited.  I needed to do this for me and packed my belongings including my clothes, small tv with a savings of about 1,500.00 and drove four days until I finally arrived in Los Angeles. I actually spent my first week in a cheap motel on Sunset because the apartment that I found online before my drive out there, was a complete dump. I will never forget, they actually had an ugly green toilet next to the kitchen with a thin piece of sheet rock separating the two. It was filthy!!
For a short time, I was homeless for about a week following the same routine every day trying to find an apartment, so day by day I'll pack my things leave the motel and go on my long days of apartment hunting just to come back to the hotel unsuccessful. The cheap motel I was staying in was 100.00 a night, and my savings was depleting. I was able to find work  right way and met this guy Kevin who helped me out, and allowed me to stay with him for a month until I found my place.
About a month after I arrived in Los Angeles, I was hired as a producer for CBS radio where I worked for six years until I was laid off when the company was bought out by Entercom. In those last two years working at CBS, I had lost my passion for what I loved the most due to the lack of opportunities presented to me as well as being overlooked when opportunities became available. I'll never forget the day the assistant program director came into my work station closed the door and told  me that I'd be basically losing my position as well as others. I was relieved, the nightmare was over and I was free. Free to evolve into the person I am today and live out my true purpose.
I was told as well as others that in order to keep working at CBS radio we had a choice to still work minimal hours in a lower position or leave, so of course, I bounced, but I knew right then that it was time. My journey in radio was over.  At the time, I was also an entertainment host for online outlet EURweb, so my work responsibilities picked up there covering red carpets, attending movie premieres, junkets and writing up articles to publish to the EURweb site. I then was hired to host an entertainment show as a co-host which aired on the CW in Memphis and Jackson Tennessee but still,  I knew that there was something BIGGER for me in this world.
I've always been a visionary and creator, so I started looking into creating shows for television. I was doing a lot of researching and listening to Joke and Biagio podcast, reading Mark Burnett's book Jump In and began developing different concepts for television. This one idea came to me in May 2018 where I wanted to inspire people who have dealt with rejection, like myself  or personal matters, and all other sort of challenges that we go through to get to where we are today to keep pushing through.
I thought that the best thing to do is to get people to talk MORE about their journey than their highlight reel like we see on Instagram. I get direct messages every week from people who aspire to be in the business and think  that I have it all figured out  when in actuality that's not the case. I'm also dealing with rejection, career stagnation, and setbacks but I just decide that none of these things will EVER stop me from reaching new heights and pursuing my interest.
So, I decided to create a five part mini docu series on five individuals who all have reached a certain level of success and talk with them about the challenges they had to endure and how they were able to overcome them. In the first season, I talk with actress and director Christina Cooper, multi-platinum Award Winning audio engineer IRKO, Executive Producer from Power 106 Noor Wahba, LA Sports Access and LA Galaxy sports reporter Delmy Barillas, and ET online host Jason Carter who all share inspiring stories with some sort of lesson that would inspire the next person to keep pushing and moving forward despite the setbacks.
One thing that I always share with aspiring host who reach out to me and vent, is that their struggle is only temporarily and it's there for a reason. You may not realize it then that it's there to build you up for your next journey, but when you come out the storm, you'll understand why you were faced with that minor setback.
Through my entire life and even to this day,  I have to fight for what I want and I'll continue to push through even in those moments of frustration and uncertainty where I just want to give up. My 'Become Inspired'  docu series premiered on January 28th, and a new episode was released every Monday with the final episode of the season being released on February 25th.  It's scheduled to premiere on Amazon Prime tentatively March 25th for 1.99, but before then  you can watch the episodes for free on www.youbecomeinspired.com and follow our Instagram page @YouBecomeInspired.
Great, so let's dig a little deeper into the story – has it been an easy path overall and if not, what were the challenges you've had to overcome?
It has definitely not been an easy path for me. I've had to earn every milestone of success that I have whether it being testing out of remedial classes during my first two years of college and eventually graduating with three degrees, or busting my butt working for CBS just to get an opportunity to show what I can do and even now as I have transitioned into another career in television development,  the challenges for others in the industry to recognize my work and give me an opportunity is still there. It's always going to be there and honestly, I'm ok with that.
We'd love to hear more about what you do.
I'm also a aspiring game show host  working with my two hosting coaches Suzanne Sena and Barbara Barna Abel to really perfect my craft and book a major game show hosting gig in the near future.  Also, I have a book that I'm self publishing which I'll release in August 2019 pertaining to my docu series for keeping people inspired and completing weekly exercises.
I'm most proud of creating something that will inspire everyone across the globe, no matter what profession you're in. What sets me apart from others is acquiring  so many skills that I've mastered over the years allowing me to be able to do so many things when working on my own projects. Working in radio has allowed me to master speaking from my diaphragm while doing voiceovers, which I did for the trailer release for Become inspired.
Also, the ability to write which I learned over the years, but really mastered when working with EUR, writing all those articles. This has also allowed me to be my own publicist reaching out to different online outlets about my project. But not only that, it has allowed me come up with scripts for teleprompter use that I use at the beginning of the documentary.
Another skill that I've attained over the years is being able to edit which again, I learned through working at EURweb editing the interviews for publishing. This has tremendously helped me with speaking the same language as my editor as well as editing promos of the docu series for social media and saving that little bit of money. Learning how to edit has also helped me in creating my hosting reels and not paying someone else to do it.
So all these skills have made me multi-talented in areas and works in my favor when completing projects. I like to tell others all things work together for good. And, that's 100 percent real.
Do you look back particularly fondly on any memories from childhood?
I would have to say that one of my favorite memories from childhood was when my mom came home to surprise me with a pet rabbit.  I asked for a dog, but at the time I was just happy to have a pet at that time, and I probably would not have cared if the pet was a turtle.
Another great memory from my childhood was making money washing cars around the neighborhood.  I remember me and my older brother use to go around the neighborhood knocking on doors and washing cars for 10 dollars. We would split the money and our neighbors would sometimes tip us an extra 10 dollars.  I was maybe 9 or 10 at the time, so making my own money was everything to me.
Image Credit:
Patrick Lee Photography and Filmed by Erika
Getting in touch: VoyageLA is built on recommendations from the community; it's how we uncover hidden gems, so if you know someone who deserves recognition please let us know here.