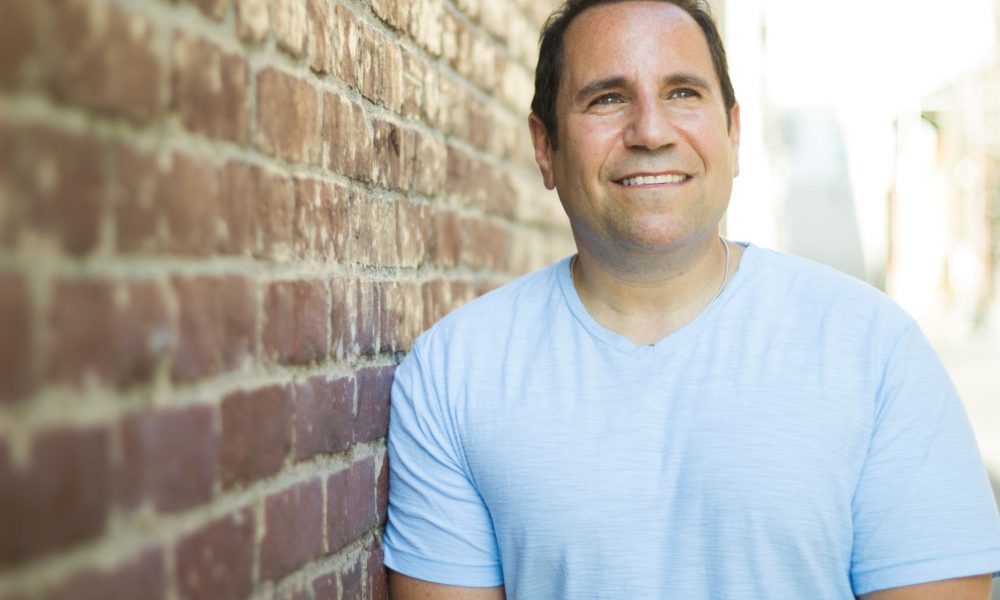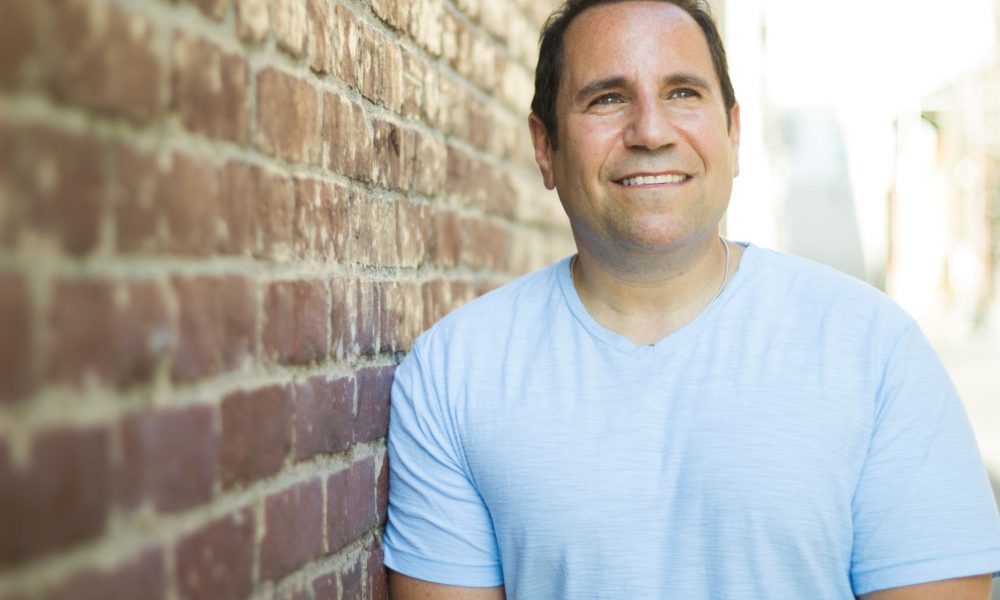 Today we'd like to introduce you to Jay Jacobson.
Jay, please share your story with us. How did you get to where you are today?
It has been a bumpy and indirect path – and one that I'm still on – in finding and defining myself as an artist. I've always been drawn to full self-expression. Maybe because I was afraid to fully express myself as a kid. I remember a defining moment for me early on was watching Katharine Hepburn being interviewed on the Dick Cavett Show. She put her feet up on the table, and said whatever she wanted, with no sense of holding back or worrying what people would think about her. No sense of fear, just a solid sense of herself. I remember thinking "that's what I want to be like". It was such the opposite of who I was at the time.
Always having a strong interest in film, music, and art, I then embarked on getting a degree in communications and film directing from Temple University in Philadelphia, while also studying acting at various places in Philadelphia and New York. And for money, I worked as a graphic designer.
Since then I've appeared in dozens of plays and independent films (from improv to Shakespeare and everything in between); won numerous awards; released 5 CDs of original songs (with one song, "Boy", charting in the Top Ten electronica charts); and wrote, produced, and acted in a very successful one-man stage show, featuring my music (which ran for six solid weeks to amazing reviews and sold-out crowds in Hollywood). I've been able to incorporate my life experiences into my music, and my one-man show, and am continuing to do so with a 6th CD which is on the way. I've managed to talk about the environment, the human experience, and of course, feeling feelings. And I take great pride in the fact that many fans love my lyrics. These are just a few highlights in my ever-expanding list of artistic accomplishments.
An outsider looking at my career might think I've had moderate success, but to me, it's been a hugely successful career. I don't measure it in fame or a resume, but in how fulfilling has been and continues to be. And considering all the obstacles I've had to overcome, and how much I continue to grow and learn about life from my career, nothing could be more meaningful or satisfying. Life is a process not a result, and I learned early on that if I enjoy the process, I'll enjoy my life.
Has it been a smooth road?
It has not ever been a smooth road for me, but one constantly riddled with adversity and rejection. From the beginning, my parents would not support me going to college if I studied acting. That changed when they saw me in my first play, but by then I was already a college graduate.
An actor is constantly faced with rejection. I've been told I'm too short, too old, too young, too white, too ethnic looking, too fat, not fat enough… the list can go on for days. And when I do get an audition, it is a challenge for me to express myself, instead of trying to express what I think the people looking for actors want. And it takes a lot emotionally to prepare and put oneself in front of a room of people who are there to judge me and my work. I've experienced people eating, talking on the phone, talking to one another, looking at their phones, walking around, all as I'm auditioning.
It can be very disheartening after all it took me to get myself there – not to be fully seen. And I've had the opposite. I even had one memorable audition, where I got a standing ovation from the three people auditioning me – but I never got the part or even a call back from the audition. It is a never-ending process of letting go. Not always easy, but necessary. Again, a constant challenge of enjoying the process – whatever it may be, and not the result. The satisfaction only comes in knowing I did a great job, with all the nerves and distractions, regardless of the result of a job or not.
As for singing, I knew I could carry a tune early on, and was asked to sing unexpectedly at a couple of auditions when I first started out as an actor. I was so nervous that I fell off pitch, so I decided to find a singing teacher and study voice to help me since I knew I could sing. My very first singing teacher told me I had a nice voice but would never be a singer, so I stopped singing for three years. Then came another disastrous singing audition. So I found another teacher, and he told me that in his 14 years of teaching, he has not seen such a rare gift – a diamond in the rough, and I must pursue singing above all else. It was at this time I relocated to Los Angeles. I found a singing teacher here who told me the same thing, and I've been with him ever since.
Very little has come easily to me. But the drive to express myself in this world is so strong it keeps me going in the face of obstacle after obstacle. I constantly tell myself, "doubt, fear, nerves… you don't have to go away, you can come with me, but do not interfere with my process." In retrospect, I can say that the obstacles have forced me to find a stronger sense of self, and become more whole as a person.
Can you give our readers some background on your music?
As an artist, I've discovered that my niche seems to be getting people to feel. Perhaps since I wasn't allowed to express my feelings as a kid, and was too afraid to, I can see how important it is to feel. Pain, joy, anger, peace – all of it. People tell me time and time again that they had an emotional reaction to my work, be it a performance, a music video, or a song. I've always wanted to be able to feel my feelings, and have others do the same. That's been my goal, and I will keep doing it as my main mantra in life.
Is our city a good place to do what you do?
Los Angeles is a great place, certainly for someone wanting to be in the TV, music, or film business. At the same time, it is a very competitive place and not necessarily the easiest place to meet other artists who are interested in genuinely working together on more than a specific project. So it can be an isolating place, even with the thousands of artists one comes into contact with. Nowadays, it is easier to create art anywhere. I think it is great, perhaps necessary, for an artist to have a somewhat firm sense of themselves before starting out. Then you can live and work anyplace, including a creative isolating, tough town like Los Angeles.
Contact Info:
Suggest a story: VoyageLA is built on recommendations from the community; it's how we uncover hidden gems, so if you or someone you know deserves recognition please let us know here.