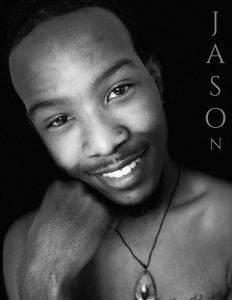 Today we'd like to introduce you to Jason Williams.
Thanks for sharing your story with us Jason. So, let's start at the beginning and we can move on from there.
Two years ago, I graduated high school and went to West LA college. I decided to study graphic design. I went there looking for a way out of my shell that I buried myself in due to the fact that I was bullied and talked about throughout my entire school experience. A few months went by after starting college and I ended up having to have my mother take me to the hospital.
At home I felt like I was getting a fever, but then it started to feel worse and I was getting overheated. I felt no pain, only heat like I was in a sauna. Once we got to the hospital I went to the back right away and they checked me out. Turns out I had sepsis (A bacterial infection that attacks your body and organs from the inside through your blood stream). If my fever had got any higher September 19, 2017 would have been the I died. I wouldn't have even been able to see my 19th birthday (December 15) and what's worse is that my mother would have lost her only child. By the grace of God and my mother's medical background I ended up being able to leave the hospital in less than week of being there. I really thank God for taking me out of that situation and allowing me to learn from that experience.
While lying there in the hospital bed wondering if I was going to live or die, I thought about what I really accomplished and how far I really got in life. I prayed every night and every day waking up, pushed myself to get up and get better. I wanted to be someone in this world. Someone that is an inspiration to all no matter how much it hurt or what I had to go through. I wasn't going to let Sepsis destroy me, and I didn't.
March 2018 came around and it was time for my mother and I to move out of our apartment due to the property being bought out. We ended up being displaced from each other. I had to go live with my father and she was basically bouncing from house to house. It was a very hard time. I ended up having to drop out of school and got a job at the airport where they basically tried to get me fired. It was very discriminatory and shady but I pushed through it. I mean, that's all I could do. I had to eat somehow. Five months later, I was fired due to the boss wanting me to do some things that weren't in my job description. So that job was a loss.
I needed a job and I needed one bad… so I weighed out my options. Originally I'm a sketch artist, singer, designer, and I'm very photogenic. I just didn't know how to use my talents to make money at the time. So I tried thinking of something else. I went on unemployment until I could figure something out. Some months passed and my mother and I ended up getting another place which we currently live in today.
Soon after I moved here, a good friend of mine referred me to my first ever fashion show with The Model Experience. I've always been behind the camera, but at that time I've never been on a runway, and boy was I nervous. We all ended up killing the show and it was amazing. I started getting offers from different photographers to shoot, different shows to be in, but I have yet to find an agency. So far I've been freelancing my modeling career and praying that it works out for me in the long run.
My goal with my modeling career is to show myself and the world that I can come from Sepsis and being displaced and still come up in the world.
I want to show everyone that you can come from nothing and build yourself up into what you want to be in life. The only thing that's is stopping you from getting there is you. Let your light shine and follow the stepping stones that God placed in your life. It may seem like things are taking a turn for the worst, but you got this. Don't let anything or anyone stop you from reaching your goals in life because at the end of the day, you have to live for yourself. I'm not saying be selfish, but no one can live your life for you.
Has it been a smooth road?
The road was never smooth. I had to go through near death, being stabbed in the back, losing my home I was in since I was 4, struggling to find gigs and more that I'm still going through today. I was never told that things would be easy, but when you're on the right path things will always get harder for you to accomplish your goals. God won't ever give you a task that he didn't think you can't handle. It's all up to you to push forward and strive for your accomplishment.
We'd love to hear more about your work and what you are currently focused on. What else should we know?
I'm a fashion model. I've been modeling for about almost a year now. I've been practicing and teaching myself how to model runway for two years and I've been doing print for about a year now. I was always a photogenic person, but I just never applied it to modeling until I saw my own potential. I'm known for being myself on the runway. The thing that sets me apart from others is my uniqueness on the runway and my look. No one has my look, stature, or presence that I give off to everyone. That's what makes me most proud because I can truly say that I bring myself to the table. And that's what I'm known for best. Is to present the best parts of me at all times. That's my specialty amongst other things ( Singing, Songwriting, art, Clothing Design, Etc.)
Let's touch on your thoughts about our city – what do you like the most and least?
Los Angeles is a great city with very creative people in it. People who haven't realized that they are great and need time to build on it and others that have. People just have to realize that it takes time to become great and not to rush God's blessing for you. Follow the stepping stones that have been payed out for you and eventually you'll reach a new height.
Contact Info:
Address: 12642 Bloomfield ave 90650 Norwalk, CA #101
Phone: 4243624795
Email: Jaydelano17@gmail.com
Instagram: JvyXBird
Suggest a story: VoyageLA is built on recommendations from the community; it's how we uncover hidden gems, so if you or someone you know deserves recognition please let us know here.