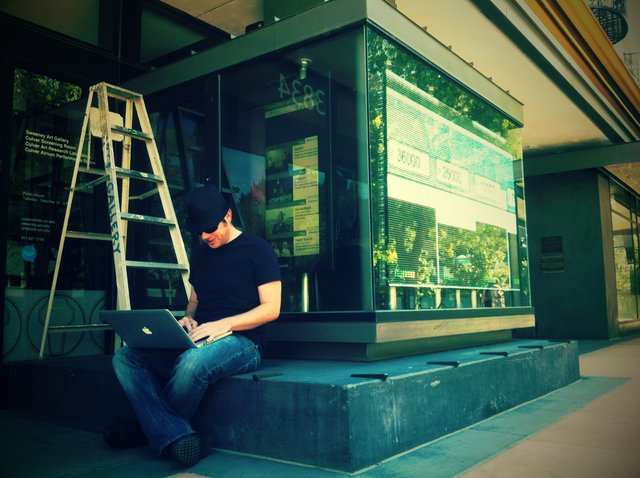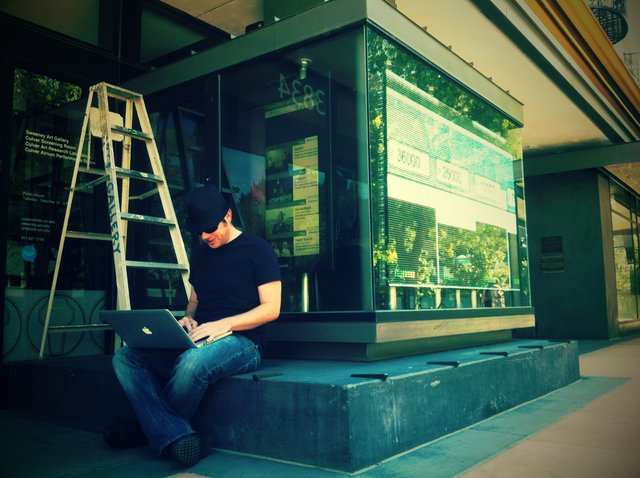 Today we'd like to introduce you to Jason Heath.
Jason, can you briefly walk us through your story – how you started and how you got to where you are today.
I come from a circuitous path of various backgrounds and interests, from Spanish literature and the magical realism inspired by Jorge Luis Borges, to the study of world religions and mysticism at UCLA, to my doctorate studies in musical composition and my life as a composer; and more recently to the integration of these lenses into an unique experiential design approach driven by, and empowering of particularly musical experiences. I am often asked how my current work relates to my background in music and composition specifically. I have been developing musical technologies for over ten years and although my current work is not limited to sound or musical media, my approach to designing interactive and immersive systems stems from and overlaps with my work as a composer. My compositional practice has most often involved small groups and custom-built electronic systems that interact with the live performer(s) in real-time.
From a certain point of view, a musical composition can be seen as a sort of platform, or framework for both empowering and limiting unique sets of musical possibilities; especially as they are developed over time, in space, and through the body. The musical score (and in many cases, accompanying software/hardware systems) can be seen as a sort of interface, a sort of 'autonomous zone of activity.' This approach to thinking about interfaces recognizes that the interface itself sets up a sort of presence or medium that can and does exert its own identity. While it is simultaneously interwoven into the ability for a user to communicate choices, receive system feedback, and navigate between modes, it also creates its own environment: a sort of filter on otherwise seemingly limitless sets of possibilities.
Here, the idea of system autonomy reminds us that we are highly influenced, even driven by our methodologies. We are inextricably involved in the mechanisms that empower us to make choices and enable us to exert our own autonomy as artists. What we make as artists and designers creates a certain set of possibilities that will become us, through the interactions we have in these autonomous zones of activity. We all bring our own autonomy, our own creative agency, and in that zone of activity we create something unique, that belongs to that moment, in that space, that we engage with through our particular bodies. I founded the experiential design company, Heath Interactive as a vehicle to integrate the unique combination of interdisciplinary expertise required to create seamless immersive and embodied experience platforms (especially those involving music and sound); and to build a team that can execute visionary solutions to creative problems at the highest level.
Great, so let's dig a little deeper into the story – has it been an easy path overall and if not, what were the challenges you've had to overcome?
The biggest challenges I've had in developing the business have to do with trying to fill too many roles myself as well as struggling to present an effective social media effort to generate more awareness about our work. In between large deadlines I tend to devote a lot of energy, focus, and resources to research, experimentation, and development of new methodologies. This includes new software modules and physical prototypes. As I continue to grow the business, I'll need to improve my communications approach and expand the team to support a more effective media and social campaign.
Please tell us about Heath Interactive.
Heath Interactive is an experiential design studio leveraging the power of musical experience to create new installations, devices, interactions, and dynamic cultural artifacts that conform to, as well as challenge and inspire the human mind and body. We are a team of creative technologists, composers and sound designers, software and hardware developers, UI and UX designers, producers and curators, inventors, artists and dreamers. We work with museums, hospitals, therapists and clinicians, brands, artists, neuroscientists and researchers, architects and other visionaries to empower more access to sustained musical engagements and other interactive media experiences.
This ethos is embodied in our recent and ongoing projects: "The Wishing Wall and Glowing Together" at the Cayton Children's Museum. We recently finished a permanent interactive installation for two connected exhibits at the new Cayton Children's Museum in Santa Monica: "The Wishing Wall and Glowing Together." The wall frames a large tear drop-shaped glowing fabric interface that controls animations of over 3,000 LEDs while making musical sounds and haptic vibrations when you approach or touch it. The idea was to create an area in the museum that could be about calm reflection and aspirational intentions.
The "Wishing Wall" is an opportunity for children and museum goers to write down a reflection, wish, or aspiration, and to deposit or display it along the wall. Sharing these wishes and aspirations is a beautiful way to practice empathy and compassion for ourselves, our world, and each other. With "Glowing Together," when you place your hand on the fabric your intent becomes activated, and your wishes become part of the collaborative experience of the wall: trails of colored light climb the fabric and musical harmonies heard and felt emerge and evolve. Multiple people play together to create unexpected combinations of light and musical sounds and vibrations.
Something that resonated a lot with me when we were developing this project was the aspiration that the museum can be a place where children learn to be their best selves, together. As a team we felt that a children's museum can also be a place for the highest quality design and fine art experiences, and that musical engagement could be a powerful contributor to the prosocial environment that the Cayton museum leadership was seeking to create. We felt that the children also deserve a space to experience and interact with unique visual and multimedia artwork with a strong point of view and a hand-crafted sensibility.
It is the result of a collaboration with an amazing group of talents, including: the architects at Office Untitled who designed the entire museum space and unique undulating shape of the wall itself, Stefano Novelli Designs and Voila! Creative Studio who fabricated and installed the wall and framework for the fabric, and textile artist Liberty Worth who made the gorgeous, custom fine art quilt for the fabric interface. At Heath Interactive, we were able to apply our integrated proprietary fabric sensor solutions, develop original music and sound design, and create original software to control the lights and interactions that activate the poetics and storytelling of the space. I absolutely recommend that you bring the children in your life to play and discover each other in this amazing new museum. "The Musical Playground at Casa Colina Hospital in Pomona, California" Concurrently we have also recently begun construction on a set of interactive musical stairs designed to optimize structured therapies driven by musical feedback and musical games. Concept designs and prototypes towards a complete set of enchanted musical playground equipment is all under development currently.
We've been consulting closely with Casa Colina Hospital's visionary CEO Dr. Felice Loverso, and his team of clinicians led by (the always creative and inspirational therapist) Michele Alaníz, to better understand their therapeutic goals, methods, and site-specific needs. We also consult with the Hospital's Director of Research, Dr. Emily Rosario towards clinical studies around musically-driven therapies. Together we're developing an interactive musical playground to provide more access to musical experience and sonic feedback for these therapeutic activities, largely for children along the autism spectrum. We know that musical engagement empowers healthy, therapeutic activities across multiple brain regions, including motor, perceptual, language, and social-emotional systems which are all stimulated during musical experiences due to their multimodal, multisystem nature. Studies also suggest that music-supported therapies can enhance patient motivation and compliance, provide opportunities for extensive practice, and offer continuous auditory feedback for immediate corrections.
As musicians, we know how music can be a powerful bridge between people, an additional layer of communication and emotional resonances, and children along the autism spectrum often recognize emotional signals conveyed through music, in spite of certain difficulties in recognizing emotions conveyed through speech. We know that group sessions driven by musical feedback, involve coordinated activities between participants in order to ensure a meaningful and enjoyable musical experience, and so naturally facilitate social and emotional connections. We see this enchanted (interactive) musical playground as a profound opportunity for us to better understand how musical engagement can be made more accessible and more sustainable. We are so passionate to be building something so special, uniquely tailored to benefit children along the autism spectrum. We hope that through providing more ways to facilitate musical engagement we can bring more joy to the process of healing and more sensitivity to how we navigate our complex world.
Contact Info:
Suggest a story: VoyageLA is built on recommendations from the community; it's how we uncover hidden gems, so if you or someone you know deserves recognition please let us know here.