Today we'd like to introduce you to Jason George.
Jason, let's start with your story. We'd love to hear how you got started and how the journey has been so far.
I originally had ambitions to be a journalist but after college wanted to travel for a couple of years, mainly around Asia and Australasia. I needed to earn some cash to supplement my first six months of travelling, before stopping in Sydney for a few months to replenish my funds and go again.
A friend of mine and I started a magazine to keep us going over the summer after Finals in our college town (Nottingham, UK). Then I got an internship at a low-end tabloid to get some work experience in "journalism". So far, so little money saved!
The kicker was my college magazine co-founder who taught me how to make money in pubs playing skill-with-prizes quiz machines (think slot machines but you can only win if you can answer the questions correctly). I've always been a sports nut and found my niche with a game called A Question Of Sport, based on a long-running BBC 1 TV show in the UK.
Fast forward to 1994, I've been away from home one year and am back in Sydney having just returned from two months back-packing in New Zealand. I literally bump into some old acquaintances from my home town, Leeds, who have got into TV production and are making adventure sports content (in truth: glorified vacations) and have just shot a windsurfing program in Western Australia. We had a ball for the next couple of weeks partying up and down the east coast of Sydney and I recounted my circuitous route through UK tabloids and pub quiz machines.
Three months later, they asked if I'd be interested in coming back and joining them to work on the UK's first interactive TV trial, alongside Eurosport's coverage of World Cup 94. They needed someone who knew a lot about sports and could write scripts and short trivia pages to enable viewers to pull up extra content during the games, catch up on highlights if they came in midway through, and see highlights packages from previous games. All at the touch of a button on their cable TV remote control.
I knew absolutely nothing about "interactive TV". Luckily neither did anyone else.
That company was Victoria Real and over the next five years it grew to be one of the best known digital agencies in the UK, eventually being acquired by the Endemol TV group in 2000.
I stayed on for a couple of years after the acquisition, moving from Creative Director to CEO after one of the originals left. It was a great learning curve taking on more business skills and being part of a bigger company but having never really had any other job, I figured after 10 years that I should try something else. I went to run the digital department of a network of cable and satellite channels in the UK – Virgin Media TV – but it wasn't really for me (too big, too slow!). Me and my girlfriend – Katrina – wanted a change of scene and we'd had it in the back of our minds that maybe we'd like to go to the US for a couple of years and try our luck there.
She was the one who landed a transfer from her UK company – ITV Studios – to their LA office and we moved early in 2006. As my friends like to remind me often, I really came here "on her coat tails" and I'm OK with that! We've been here ever since and as Neil Diamond succinctly put it:
"LA's fine, the sun shines most of the time
And the feeling is laid back
Palm trees grow and rents are low
But you know I keep thinking about
Making my way back."
Well we never quite made it back, and home is here now. We have a 3-year-old who is an American by birth and, though we do miss friends and family, we've had a great adventure and LA is now "home".
We're always bombarded by how great it is to pursue your passion, etc – but we've spoken with enough people to know that it's not always easy. Overall, would you say things have been easy for you?
In short: no! I don't think starting and boot-strapping businesses can ever be a smooth road. More than that, you learn a lot more from the tough moments than the smooth sailing.
During those early years at Victoria Real, we had many many difficult periods – everything you can name: cashflow difficulties (the bane of small companies), market dynamics shifting, having to downsize the business and having to make people you deeply care about redundant. Then on the other side during the dotcom boom: the challenge of trying to rapidly scale a business, with employee skill sets that were in short supply in the jobs market, to meet demand. We went from 4 people up to 150 at one point then back down to 70 after the crash.
We were all very young and inexperienced – we were barely 30 when we sold in 2000 – and so the only learning was 'on the job'. In those very early years, we often couldn't even pay ourselves for months on end. But it was an absolutely amazing experience, one I wouldn't swap for anything. The joy of building something that you're very proud of, the camaraderie and friendships you create, the sense of achievement hour-to-hour, day-to-day, week-to-week. We made plenty of mistakes – sometimes huge ones – but we never stopped learning. Most important to me, those four initial people – we're all still great friends and root for each other in life and in business.
Now, I've been lucky enough to have a similarly rewarding journey with Telescope, of which more below….
A couple of real learnings from all of this for me:
1. it's true what they say "life is a journey not a destination". The same goes for business: the value we get comes mainly from what we achieve and what we learn along the way, not the end result. Generally, if that journey has been rewarding and you've put everything into it, the end result will also be good.
2. Related to this, I'm a big believer in following your instinct and embracing change. When I bumped into those guys on the street in Sydney and we re-connected, we just hit it off. We had chemistry. I had no good reason to go back home in the summer of 1994 other than a gut feeling that we'd made a real connection and whatever happened would be fun and rewarding. It was probably the best "business decision" I ever made. The same happened when we took the decision to move to the US, in theory giving up strong connections and a clearer career path in the UK. Telescope happened soon enough and that has also been a fantastic journey with inspiring and interesting people.
So, as you know, we're impressed with Telescope – tell our readers more, for example what you're most proud of as a company and what sets you apart from others.
Telescope is a leading provider of interactive digital and social technology to the media sector. Chances are if you've voted on a TV awards event like the VMAs, or a competition show like American Idol then you've used our technology. Anywhere you watch video, we want to make that video more engaging by incorporating your vote, your views or your UGC content into the experience. Our technology enables that, and our people deliver it – often with a twist!
More recently, a lot of our focus has shifted to new OTT platforms like Facebook, Twitter and YouTube where live video distribution and consumption is exploding.
We have a software called Live Studio that enables you to manage and distribute your content to these platforms, while adding in interactive and UGC features and plugging into "social hooks" to maximize the chances of your content getting discovered and consumed.
Having spent the past 20+ years working in the Interactive TV space, with all the frustrations and false dawns that has entailed, I love what these platforms can offer in terms of real-time engagement around video content. It really feels like a 2-way conversation with your fans, not a 1-way broadcast. That opens up whole possibilities for how video content will evolve in the future – with profound implications for publishers and advertisers. It's an exciting time.
Who else deserves credit – have you had mentors, supporters, cheerleaders, advocates, clients or teammates that have played a big role in your success or the success of the business? If so – who are they and what role did they plan / how did they help.
I think a CEO should be the cheerleader, you're nothing without the team performing. Everyone rises and falls with the same tide. We have 75 people spread over four offices so my role these days is quite different, my colleagues are the ones innovating and delivering day in, day out for our clients – they deserve the credit for that, not me.
I take inspiration daily from the people I work with and find that, if you're open to it, that inspiration can come from anywhere. Now I'm an old-timer – how did that happen? – I love hearing feedback and ideas from some of Telescope's "Youth Team". They may not yet have lofty titles but their ideas are as good or better than anyone's: they use many of these platforms all the time, the technology is second nature to them and they have a much better intuition for how people use and will use these capabilities now and in the future.
I already mentioned the founders of Victoria Real and many of the other folks that worked there over the years. A fantastic bunch, inspiring every day.
The founder of Telescope – a chap by the name of Ed Boddington – was fantastic to work with, a real entrepreneur who always backed his team.
I've never really had a mentor and he'd probably be surprised and alarmed for me to put him in that category – but there's a guy called Peter Bazalgette who was a leading independent TV producer in the UK and then Chairman of Endemol UK when Victoria Real was acquired ("Sir Baz" these days, he was knighted a few years ago). Incredibly bright, a very savvy businessman and charming to all who crossed his path – an "iron fist in a silk glove" as one profile described him. Despite his many achievements and lofty position, he always had time for you and genuinely cared about the well-being of the people who worked for him. I believe that's something business leaders should live by.
Contact Info: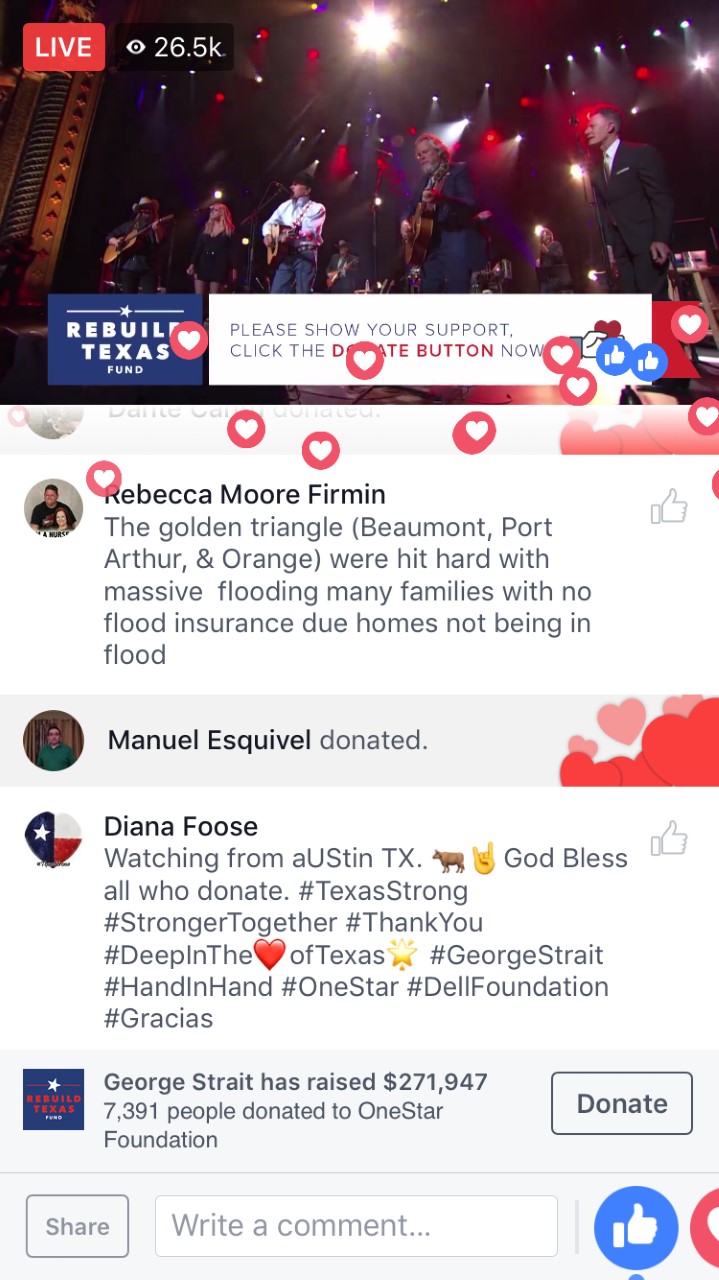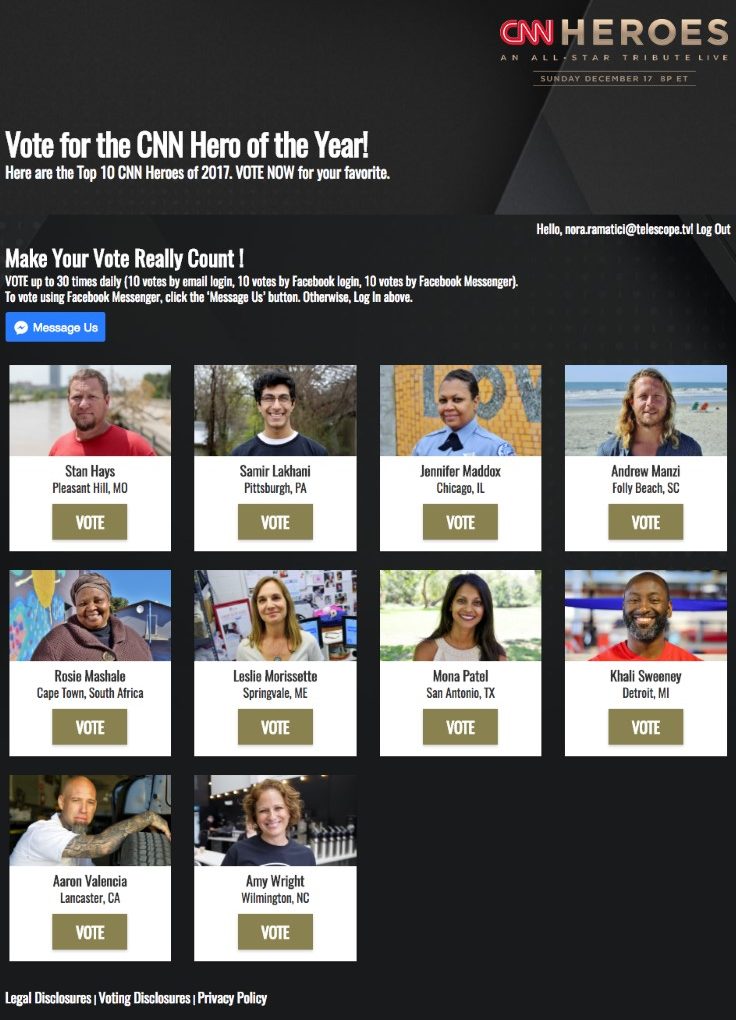 Getting in touch: VoyageLA is built on recommendations from the community; it's how we uncover hidden gems, so if you know someone who deserves recognition please let us know here.