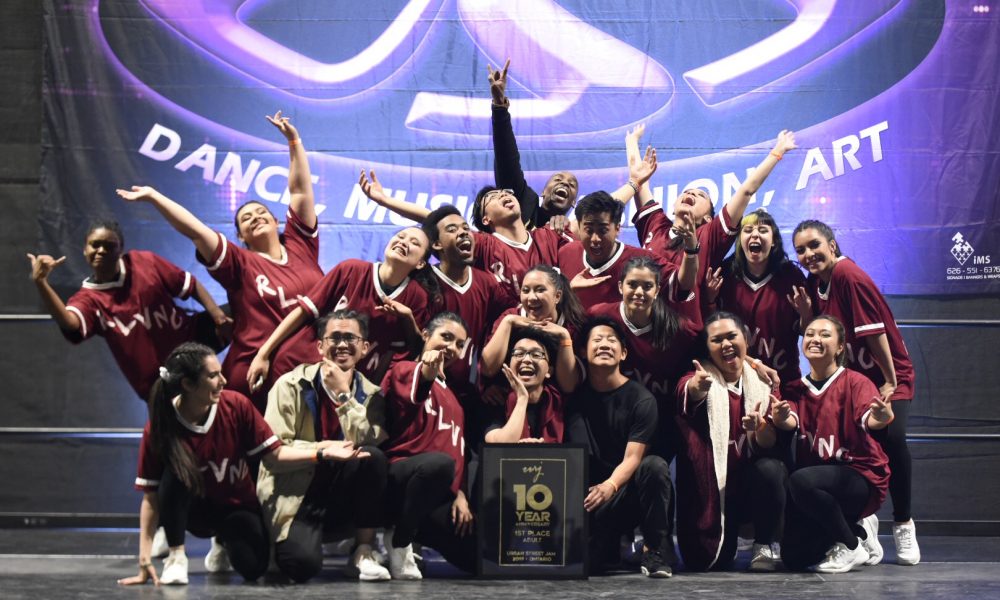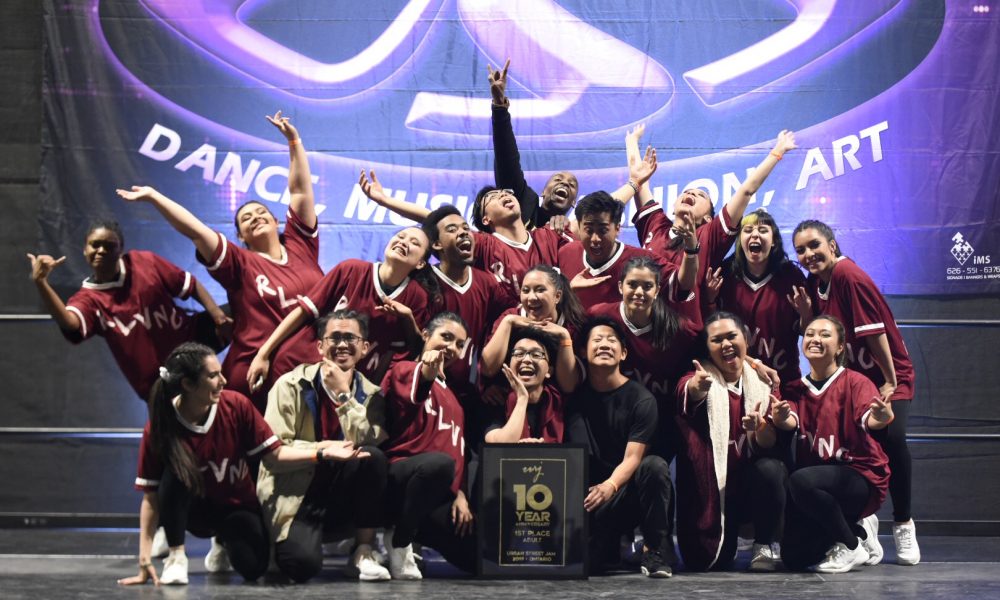 Today we'd like to introduce you to Jasmine Morada, Jonathan Yuen and Raphael Gabriel.
Thanks for sharing your story with us Jasmine, Jonathan and Raphael. So, let's start at the beginning and we can move on from there.
Coming to Cal State LA we noticed that the dance scene on campus was small. We were seeking a community for dancers since Los Angeles is the hot spot for dancers and choreographers wanting to make it big in the industry, only to find none that was as easily accessible. We all attended the same college anyway so why not start our own community to provide that common ground and safe space. Compared to schools like UCLA or UCI which were known to be a haven in the urban dance community, majority of the urban dance community was originated in these schools. Our goal was to make Cal State LA be able to hold the same reputation.
We're always bombarded by how great it is to pursue your passion, etc – but we've spoken with enough people to know that it's not always easy. Overall, would you say things have been easy for you?
It definitely was not a smooth road. We were all new to building our own team, and we knew the struggles of starting something new and having it last for a long time. We didn't have a direction at first. When building an organization out of nothing, you really have to do your research. There's a difference between leading an organization that has already been established, and creating your own organization and creating your own rules. There's a system you have to build to help you stay organized and for others to follow even when you're gone. It's your legacy.
Our first focus for this team was to train individuals to become a stronger unit together. What we had originally done, every week we would teach different dance styles and foundations whether it'd be krumping, popping, housing or even urban choreography. However, it was hard to portray our vision to the rest of the team because our founders still haven't found a shared vision. That was our first struggle. The team had expectations much differently than ours. People expected us to compete within the next month not understanding that building a strong foundation is what needed to happen first. Our next biggest struggle was finding an artistic identity, and to this day it's still a continuous struggle. Four generations in, we would say that we have a sense of direction of where exactly we envision this team will go.
We lost a lot of people along the way, many of whom could have helped us push the team. Nonetheless, this community we've built has grown much larger than we expected. Kids come to our school in hopes of joining our team and we offer classes to those who want to start dancing. We pride ourselves in building dancers out of those who always wanted to start, but didn't know how to.
We also experienced common struggles that other dance teams have experienced as well. One of which being financially struggling to pay for competitions, costumes, and transportation. Another struggle was finding the appropriate rehearsal space, which most teams would find solutions by practicing on campus grounds or parking lots, which we did as well, however, conditions were not always favorable.
So let's switch gears a bit and go into the Relevance story. Tell us more about the business.
Relevance Urban Dance is a family of individuals that are driven to ignite passion in dance, cultivate leaders, and inspire other artists within our community. We aspire to leave footprints with our morality and goodwill through dance. We not only teach individuals how to dance, we educate others about the foundations and the history of various dance styles.
[Jon]: Titled as co-founder and Company Director, I dealt with overseeing all the elements that affected the function of making the team succeed in the future. I would reach out to other teams, and directors of those teams to gain firsthand knowledge on how to effectively create a working system. I would also reach out to the team to make sure that everyone's voices were heard and reminded them that their contribution to the team is always imperative to build a solid, family-based environment. I am proud that I helped start this company, and I am happy to see firsthand the relationships created, and building dancers within individuals who had no prior experience with dance. I am also proud to see people not only grow as dancers but grow as individuals.
[Raphael]: Titled as co-founder as well as Artistic Director, I dealt with training and building the team from the ground up, creatively. This biggest responsibility was to make sure that the team is ready to compete. The biggest element of that is putting together performance sets that were not only viable for performances but also ensuring that it was unique and aligned with our artistic identity: primarily urban choreography that is heavily influenced with smooth grooves from House dance and Hip Hop. With that said, the responsibility also came with providing appropriate training methods that catered specifically to those styles. I had to choreograph myself, and I also had to assign and oversee all choreographers to make sure they mended well to the uniformity of the set. I am proud of seeing many of the dancers improve from having no experience at all to becoming one of the core members/choreographers in the team. As for myself, I had many backgrounds and knowledge with various urban dance styles. This allowed me to understand and cater to the various dance styles of the individual members of the team.
[Jasmine]: Titled as President of Relevance, I dealt with the administration aspect. Ever since Relevance was officially established, I was appointed this position. Initially, I didn't sign up for this position. Instead it was offered to me which I hesitated to take because I've never had experience with this role before. What made it more difficult was coming into this position with no prior leadership roles established, which meant we all had to struggle to build a platform that works for everyone and that will last for a long time. I was responsible for representing our organization to the University, assist all executive officers, coordinate executive board officer transitions, and handle a lot of paperwork. My role also consisted of making sure our co-founders/directors visions are executed successfully and as smoothly as possible, and I also became a bridge between the creative leaders and our team members. For three years, I worked alongside Jon and Raph into shaping this team into becoming exactly how they envisioned it to be. We've shared more disagreements than agreements throughout the first year because we were still trying to figure out the artistic identity and direction of this team. However, it gives me great joy to see the team flourish and continuously grow, knowing that all our hard work into starting this community is finally showing through the team's accomplishments, connections we're building with other teams in the area, and the impact we're making in the community.
As leaders and key members of this team, we each poured our individual qualities into this community. Linking all of our skills made it possible for Relevance to not only set our footprint in the dance community but to build a dance community at Cal State LA similar to that in schools like UCLA and UCI. The progression of the team really showed when we competed at Urban Street Jam 2019 and won first place. Years prior to that no one knew our name coming into the competitions and we would always fall near last place. For us, that win was bigger than a trophy. It ensures us that our team was heading in the right direction and has a future. Our vision is becoming our reality, and our artistry is reaching a broader audience.
Has luck played a meaningful role in your life and business?
In terms of luck, I guess it was pretty lucky for us to find each other and share this common interest and ambition to start something like this. We believe that everything happens for a reason and we definitely feel lucky and extremely grateful to have our team still standing and growing four generations in.
In the future, we hope that Cal State LA will become known as one of the major dance schools in LA. and stand head-to-head with schools established longer than us. We have hope that Cal State LA not only become a large haven for urban dance but will provide a safe haven for people who want to learn how to dance, or even those who want to pursue it as a career. Perhaps Relevance will branch out further than Cal State LA. In the next 5 to 10 years, we hope to be a part of bigger competitions and productions such as Vibe Dance Competition, Bodyrock, and maybe even NBC's World of Dance. In the future, we hope to inspire other creative individuals to create their own dance organizations within our community, building onto what we've already established. Hopefully, luck will be on our side.
Contact Info:
Image Credit:
Joseph Ruiz, instagram: @j.ruizphotography; World of Dance presented by Paul Mitchell
Suggest a story: VoyageLA is built on recommendations from the community; it's how we uncover hidden gems, so if you or someone you know deserves recognition please let us know here.