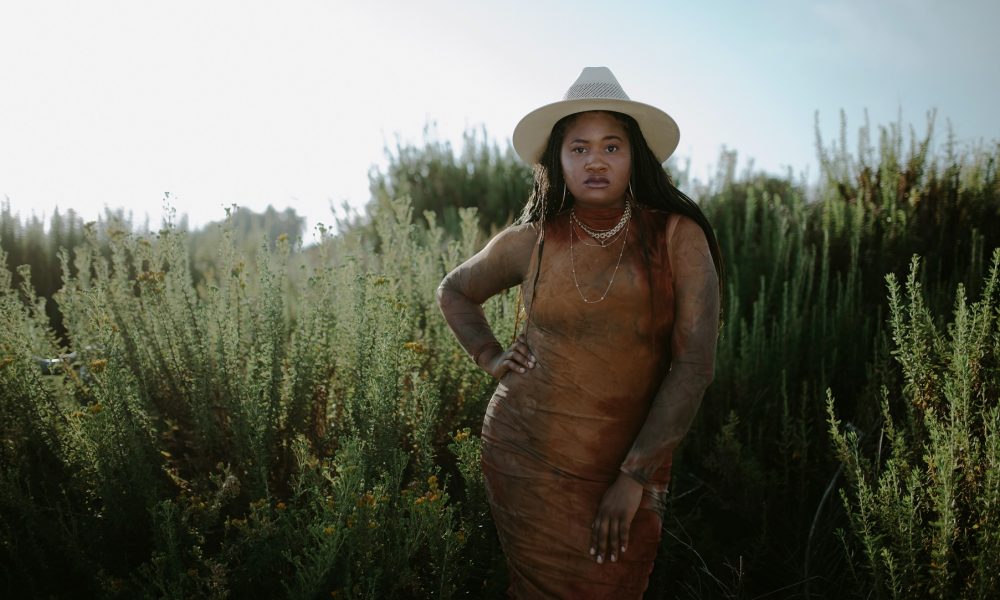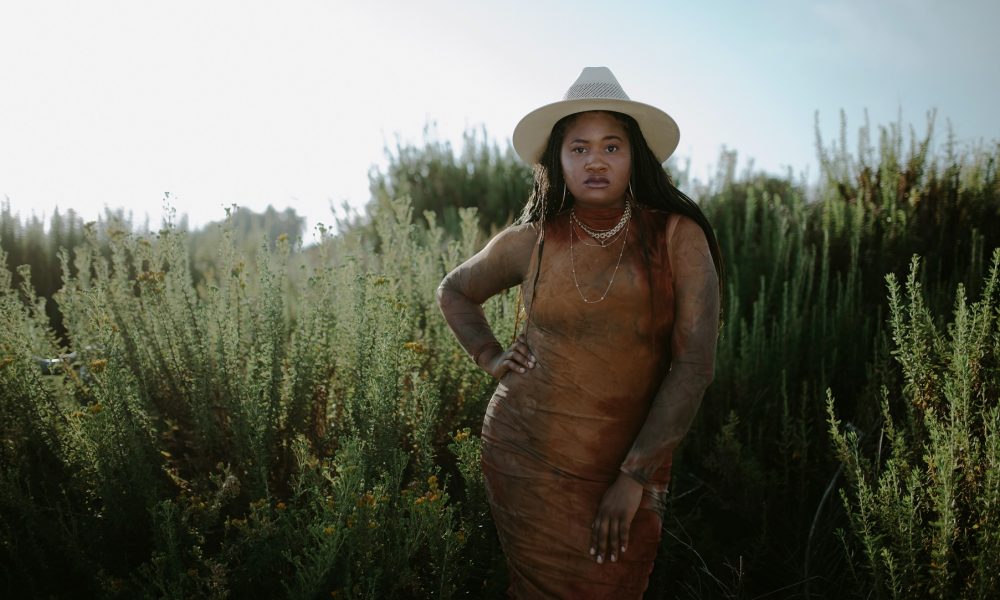 Today we'd like to introduce you to Janae' Franklin.
So, before we jump into specific questions about the business, why don't you give us some details about you and your story.
Through the power of self-compassion via self-care, a whole lotta THERAPY lol, a tighter and supportive circle, a desire to keep going further than what my ancestors were allowed, and my higher power; I am Janae' Ethra Franklin. I believe that certain circumstances in my life happened; that was the right catalyst for becoming a self-care and mental health advocate and the Co-Owner and CMO of Brooke Blaze.
My background story is unique and normal at the same time. Lol but I was born in and raised in LA but my mother's job at the time relocated my family.I grew up in a two-parent household with my little brother in the Midwestern suburb of Lee's Summit, MO(30 minutes from Kansas City, MO). I was a preacher's kid, the perfect student, and an overall high achiever. I was heavily involved with the cities black journalist association, produced and wrote for a weekly local teen talk radio show, served on serval leadership boards, regularly attended events and volunteered at church, volunteered for city-wide organizations, and worked part-time. Behind the drive and ambition was a little girl suffering from debilitating anxiety, panic attacks, self-worth issues, dealing with a dysfunctional household, and racial prejudice from living in a mostly non-progressive white city at the time. But I would just "suck it up" and push through because my internal voice was telling me that I didn't matter, seek perfection to make life better, and taking care of yourself is selfish.
By the age of 16, I had my first panic attack. My parents tried the best they could to help me but unfortunately, mental health isn't discussed a lot in the black Christian household and I eventually got better but the anxiety and stress never go away. I moved to LA in 2005 at the age of 18 for fashion school. My goal was to use my ambition and drive to go far in Los Angeles. Although I continued to suffer from anxiety, stress, and multiple health issues including multiple surgeries; 2018 was my wake-up call.
In 2018 I passed out on the elliptical machine at the gym. After gaining consciousness, I still had lingering dizzy and chest pain symptoms but, nothing seemed to help. After seeing multiple specialists with no assistance, I realized that I needed to readjust my life, or I would not have one left to live. I eventually found a great doctor who diagnosed me with Vasovagal Syncope, a condition that leads to a sudden drop in heart rate or blood pressure that can lead to fainting and dizziness. It's triggered by stress, standing for long periods of time, or heat exposure.
While rehabilitating from my sudden illness, I had nothing but time to start focusing on myself to relax and cope with anxiety. I started by going back to therapy and participating in daily meditation. That helped with my self-awareness and created a better relationship with myself. I had the courage to be my authentic self which led to better self-care to becoming healthy. I believe the more you take care of yourself or self soothe, the better you'll feel inside and out.
Through my self-care practice, I discovered essential oils and diffusers. Which led to smudging and collecting crystals. I was always interested in minerals, gemstones, and crystals as a child but never understood the interest. I'm not an outdoor's type of person. I not into bugs or rocks. But after taking a Geology class in college and doing more research; I realized that all these practices were from Native American and African cultures. These were their healing tools. I've always known that some of my ancestors were Native American and I believe that I was being pushed to seek more understanding. I started to notice a change in my energy, a better relationship with myself, and a stronger connection to my higher power.
Brooke Blaze allows me to provide a solution, help others heal, and continue to heal myself. I'm very passionate about self-care and the destigmatization of mental health in the BIPOC communities, especially the black community. Mental health is way more common and we need to do a better job of recognizing it and offering help. Too often, I was told to just "Pray" or "Give it to God". While those are great options, it's not providing true coping skills for healing. I also believe that a lot of us are suffering from the direct and indirect effects of racial and social injustices from our present life and our ancestors. Imagine the amount of anxiety and fear you would have as an enslaved person? Or what about our ancestors that were in constant fear of being killed or tortured? I think even if you don't think you need healing; our ancestors alone have been through a lot and it also affects generations of relatives in that bloodline. I hope sharing my story will help someone else to get help and break the stigma around mental health.
Has it been a smooth road?
No. Through my personal journey; I've endured homelessness, hunger, sickness, assault, abuse, and much much more. It sucks and I have questioned my existence. But, I've survived it all because I like to think that I wasn't put on this earth to just suffer. No, it won't be easy and my life won't be perfect without the downs. But,I have a purpose. My purpose is to help others via those experiences.
The road hasn't been smooth for Brooke Blaze either. In our R&D (Research & Development) stage, we were collecting and assessing our vendors; which included visiting store/or warehouse locations. We've had vendors speaking down to us, continuously asking for our business identification documents, or vendors just ignoring our presence. We then made the decision to NEVER work with a vendor that treats us like that as we are paying business owners and can find another willing vendor to take our money. This is still an issue as it's a bigger conversation around sexism and racism within the business community; I think it's important to bring up especially with the rise in black entrepreneurship.
We also dealt with issues of plagiarism from other black-owned businesses during the boom of supporting black-owned businesses in June of this year. From our product descriptions to our product name; we were finding companies that saw our post and immediately copy our work. I know "imitation is the best form of flattery" but not in business. We've had to change our strategies to ensure this stopped but, we were more taken aback because there is enough business for everybody without the need to plagiarize. We also would gladly offer assistance for any other business owner that reached out. The first year is always the hardest and we know we have more to endure in order to grow Brooke Blaze.
So let's switch gears a bit and go into the Brooke Blaze story. Tell us more about the business.
Brooke Blaze is a black and female-owned luxury cruelty-free beauty, home, and wellness brand. We are the self-care experts and headquarters. Our mission is to bring pure, natural products to the masses to promote self-care and wellness. We believe that self-care is a form of healing internally and externally, which leads to overall wellness. Great wellness = a better self.
In 2019, My business partner and I sat under a full moon discussing life and it was at that time she discussed her previous business, Brooke Blaze. It was a luxury smoking accessories company she started in 2014 but had to stop. Like me, she was also a self-care advocate, interest in clean and non toxic beauty, and was seeking entrepreneurship. That night we discussed the relaunching of Brooke Blaze. For over six months, we researched, collected contacts, wrote our business plan, and laid out a plan. We officially re-launched May 2020 and have been blessed with hundreds of amazing customers who love our products. We are currently launching Brooke Blaze Gifting kits and Brooke's Lounge our luxury cannabis/smoking accessories brand for 2021.
We have over 80+ bath and body, home, and wellness related products from Bath Bombs infused with crystals to unique responsibly sourced smudging bundles. We offer our audience an elevated personal and self-care experience through non-toxic, handmade, natural, vegan, and responsibly sourced products.
I'm proud of Brooke Blaze and all of its accomplishments this year but, if I had to pick one thing, it would be our intention behind our products and ability to evolve (that's two sorry). We research the seasonality of scents and ingredients. We also vet our vendors and don't use animal-based products or non-sustainable ingredients. We check which ingredients blend well or won't. Our competition isn't taking the time to do that. The goal is to make a profit, but not at the cost of selling low-quality products that may harm your customers.
We also know how to evolve when needed. When the pandemic first hit the US and there were shortages of hand sanitizer, we decided to switch focuses and launch Brooke Blaze earlier than planned with a few products. Our customers loved them and we are currently launching our Fall/Holiday items and offer gifting options. Every step we've taken from how we launch products, formulate our marketing has evolved. We believe in order to stay relevant and grow, you have to be willing to change. My business partner and I have had the blessing of partnering and working for some large brands. Along with our talent and experience in product development, business operations, and marketing; we have the experience and ambition to grow Brooke Blaze.
How do you think the industry will change over the next decade?
Covid-19 has helped the skincare and self-care section of the beauty industry boom and it looks to keep growing in the next 5-10 years. Consumers are more educated and concerned about product ingredients, which has caused a huge trend in "clean" and sustainable beauty products. The global forecast is $390 Billion by 2024.
The biggest shift was a focus on skincare over makeup. With less time outside and the need to wear a mask, no need to have a beat face (full makeup look) as much. You can see this trend with the influx of celebrity skincare lines from Selena Gomez to Alicia Keys. Everybody is trying to jump into the skincare industry.
Consumers also have more time to themselves and are looking to participate in self-care. It is forecasted the self-care or personal care product sales will increase by 6.9% from 2021 to 2026. You will start to see a heavy focus on self-gifting for self-care.
Contact Info:

Image Credit:
Kristina Subsara
Suggest a story: VoyageLA is built on recommendations from the community; it's how we uncover hidden gems, so if you or someone you know deserves recognition please let us know here.