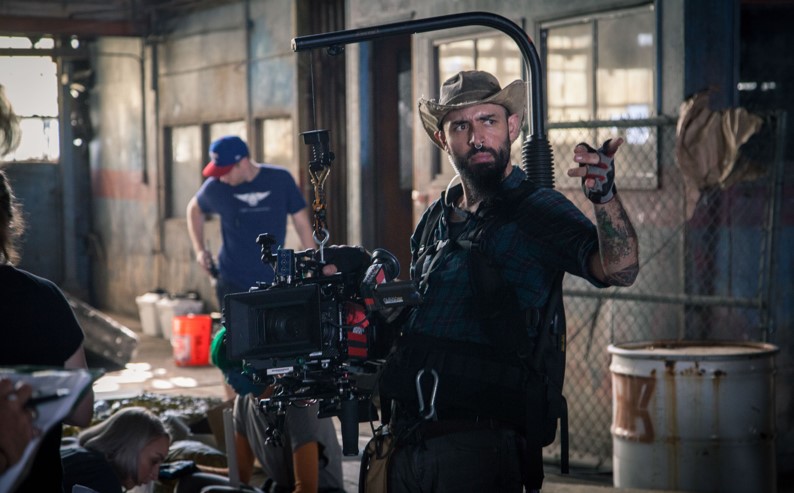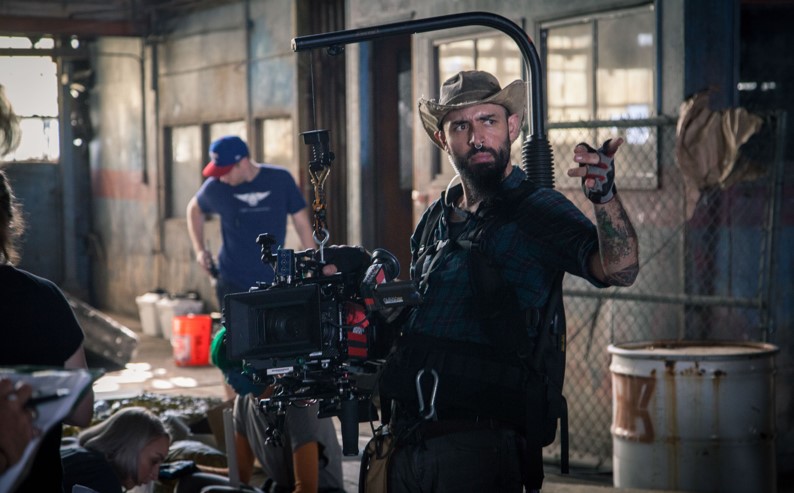 Today we'd like to introduce you to Jan-Michael Losada.
Every artist has a unique story. Can you briefly walk us through yours?
Oh man, where to start. I guess I always really loved good stories. Even as a child I'd linger around adults waiting to hear a yarn get spun.
I fell in love with comic books at a very young age and used them to escape the everyday woe's of a middle-class upbringing. For me, comics and comic book shops always had a sense of reverence to them. I however never developed as a pen and paper kind of artist. Drawing just never maintained my interest.
Then in high school, I was introduced to the world of movie making with the Media Technology elective that was offered at Orange High. Our professor Harry Davis showed us all the basics to putting together a movie, from pre-production to the edit. We were using Hi-8 camera's and cutting in Imovie, but regardless of the limited tech, I was hooked.
There's something so tangible about being on set and making a movie. It employed all my favorite skills. I got to hang out with my friends, play make believe and it was considered productive.
I then went to a state school, CSULB and got my degree in film making with an emphasis in cinematography. It was there that I had realized the power of a camera and the beauty of lighting. I really began to hone my craft and found the path I would pursue for the next ten years.
Right out of film school, a group of friends were putting together a super low budget movie and asked me to shoot it. The film Santiago was shot with a DSLR and a total shooting budget of three thousand dollars. It was about as difficult as it sounds, but I remain proud of the film and our go get 'em attitude.
Seeking any sort of creative work, I turned to the many budding online mediums and found myself shooting with the likes of Corridor Digital, Mystery Guitar Man and Mike Diva. The internet seemed limitless, and the rules for the content were nonexistent. It was here that I really cut my teeth, and here that my talents really evolved.
Somewhere along the line I got in good with the LA horror community and started shooting explotation movie's with the likes of Mike Mendez and Adam Green, guys who I can't speak highly enough about.
That's about it, I mean, the big steps anyway.
Please tell us about your art.
By trade I'm a union cinematographer, or as some call it a director of photography. I'm really not sure which one I'm more fond of, so either will do. I more or less stand around very expensive camera's and work with various teams to light area's so we can all play make believe. It's the best. It's a mixture of tactics, time management, photography, and storytelling.
I shoot for almost any medium. I've shot several award-winning music video's, movies, web content, I mean shit, I even shot a feature length series for snapchat all on phones. I've always loved the visual medium of storytelling, so whatever medium allows me to craft a story is fine by me.
I'm also a writer to a lesser known degree and have co-written several shorts with Mike Diva and other internet presences. My mind tends to go dark and funny fast, so it's projects that require those notes that get me to bust out the pen.
What do you think about conditions for artists today? Has life become easier or harder for artists in recent years? What can cities like ours do to encourage and help art and artists thrive?
Who knows. I don't think I've been on this rock long enough to tell one way or the other. It seems like the movie industry was more lively in the 80's, but we now have the internet which has generated so much art and work that it's hard to compare the two times.
Go watch movies. Buy tickets. Download and pay for it. Pay for premium subscriptions. Support crowdfunding. Buy art from artist and you support those artist.
How or where can people see your work? How can people support your work?
Ohhh, that's as easy as opening a browser…
So you can go onto Itunes and rent or download movies I've shot like Victor Crowley, Don't Kill It, Tales of Halloween and others. They may at any given time be on a streaming platform as well. If you like horror, you'll love these films!
Or you can go to YouTube and look up Kill The Noise Prt 1, The Floor Is Lava, Turning Point, Beyond, Thresher and many many more. If you even want to see my sick acting chops you can look up Corridor Digital's Dubstep Guns and watch my face get ripped off by music.
Contact Info:
Image Credit:
I mean, Forever 21, Tales of Halloween, Don't Kill It, Do Not Reply, Savant, Corridor Digital
Getting in touch: VoyageLA is built on recommendations from the community; it's how we uncover hidden gems, so if you know someone who deserves recognition please let us know here.