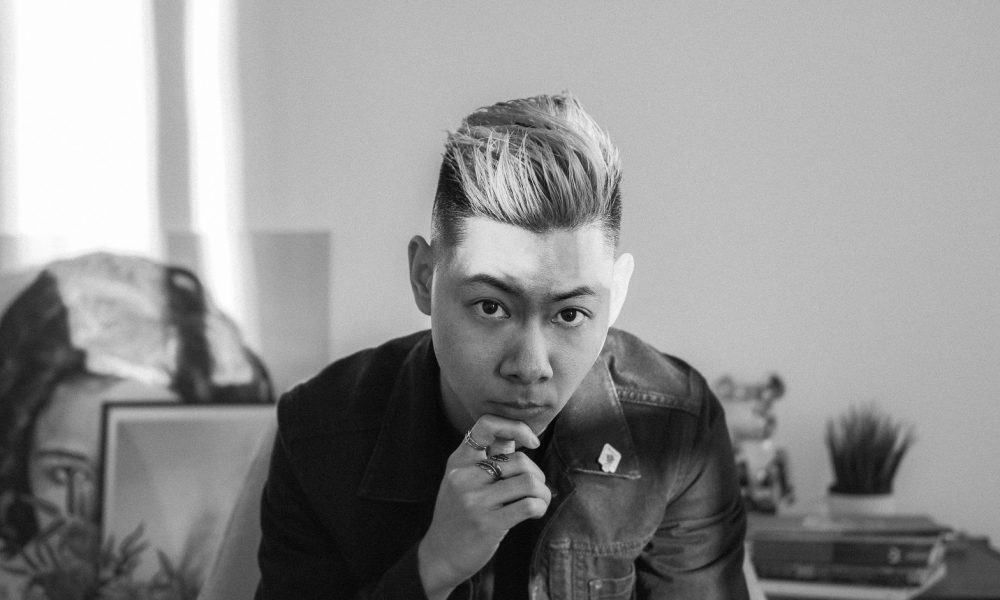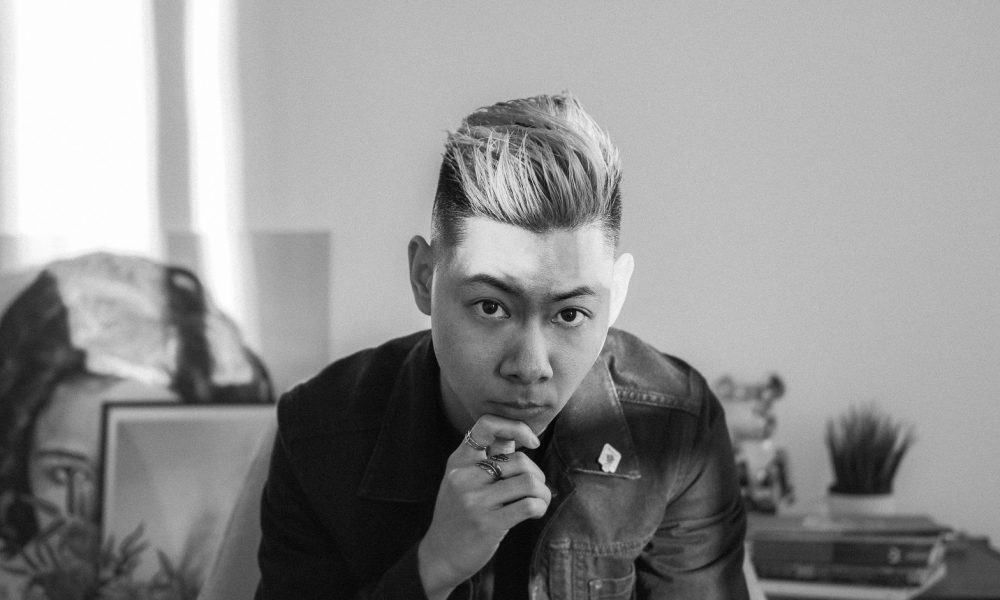 Today we'd like to introduce you to Jan De Guia.
Legal first name is Jan Brian. Family calls me Brian. People close to me or those in the office call me Jan The Man, January, or even Januwine. If you figured out the reference to that last name stated in the previous sentence, we can possibly be friends. Everyone else calls me Jan, simple as that.
I grew up and spent my childhood in sunny San Diego, the most beautiful city in the world. If you don't agree, then you can say goodbye to that friendship you read about 5 seconds ago. Living underneath the sun 'til I graduated high school, I have now been living in Los Angeles for about a good 3 years now, after graduating college at Cal Poly Pomona in 2017. Ever since the move to the city of angels and dreams, all I have come to know is the heavy hunger and grind for success.
As a little kid, I had always been a creative individual. From drawing, to painting, to scheming how I would plan to ask out my crush on a date, I always found a way to be creative. My initial introduction to art & design started when I began to take drawing, painting, as well as visual communication classes in high school. When it came to college, I was reluctant to majoring in Graphic Design. Side note, my favorite movie at the time (Still Is) was 500 Days of Summer and Joseph Gordon-Levitt's character in that movie was someone I could appreciate and resonate with at the time. So, to keep it relevant, his character was an aspiring architect. In turn, I decided to enter Cal Poly Pomona as an Architect major. Yet, here's the thing. I dropped out of majoring in Architecture within the first week of my freshmen year. Foolish, I know. It was just one of those feelings where I knew that architecture was not the right path that I was destined for. So with that ladies and gentlemen, I switched to an emphasis in Graphic Design, with a minor in the business of Marketing. The rest is history, but feel free to keep on scrolling and reading.
While I was in college staying up past 4AM working on design projects and playing with red solo cups, I always had one goal in the forefront of my mind. That goal was to somehow or someway leave my imprint on the school, before walking on the graduation stage. For 3 out of my 5 years in college, I worked on campus as a graphic designer for the university housing services. I learned a lot of important lessons, but it was ultimately preparing me for my transition to working a full-time design job in the real world. With that said, our team received a contest flyer to design a mural that would go on the outside of the school's new parking structure. Fast forward a month or so, I happened to win with two other contestant winners and as a result, accomplished my goal that I had told my younger 18 year old-self. To this day, I consider this moment as the jump start to my career as not only as a graphic designer, but as an adult ready to enter the creative industry. Leaving a permanent mark (Literally) on a place you cherished & made everlasting memories as a young, reckless & carefree individual is one thing, but to say you fulfilled your younger self's mission, is forever a life's timestamp.
After graduating college, I would jump right into my graphic design career, starting out at a men's clothing subscription company, known as Five Four (Now MenloClub) for a good 2 solid years and then move on to work at the GUESS Headquarters for a handful of over a year now & counting. Timing & opportunity definitely played a huge role in this.
With a love for fashion, photography & design, it has truly been an overwhelming blessing to make a living off a blend of my true passions. I have been blessed with a plethora opportunities and now to say I am doing this at a steady rate is still mind-boggling to me. It has opened up a deep space and continuum that I will forever be swimming in. Alongside my full-time career, I have continued to channel my love for advertising & storytelling through design. Now, that pursuit has dove head-first with a friend of mine (Winnie), beginning an endeavor through our own digital-marketing service company, Creatist.
Overall, has it been relatively smooth? If not, what were some of the struggles along the way?
It definitely has not been a smooth road to say at the very least. More appropriately, it has been quite the rollercoaster. When life throws you down to the ground, it is a matter of how you respond and get back up. Those are your defining moments.
There was a point at the beginning stages at both jobs (MenloClub & GUESS), to where I did not feel comfortable within my field of craft. To this very day, I still have high praises for my former Art Director and long time massive role model of mine, (Mike Leisure) at MenloClub for taking me under his wing and guiding me along the way, to develop me into the sleepless workaholic I am today. New perspectives were seen, but more so embraced. From coming into the office before the crack of dawn to staying at unforeseen late hours, it is the value of failure that has been so important to me that can drive a person's determination upwards.
Other than buckling down to hone into my craft and skillset, life comes at you out of nowhere and smacks you across the face. Over the past few years, I've dealt with mental health struggles in finding my personal identity and finding the perfect work balance, as well as recently overcoming losing a loved one in a tragic accident, involving myself. I strongly believe things happen for a reason and that you have no control over it. These are the obstacles and significant moments that seem insurmountable. Yet, these are also the turning points in my lifetime that I will never understand the reasoning for, but keeps me inspired to keep creating, moving forward (Queue Kid Cudi – Reborn), and motivated more than ever with a bigger appreciation for life.
We'd love to hear more about your work.
I am a Graphic Designer. Currently, working at the GUESS Headquarters in Los Angeles, in the Advertising department. Within my few years of experience, I've grown as a designer through all practiced forms of specializing in digital media and print. Throughout the years, I've come to appreciate the creative process in both mediums, digital & print, which has catapulted my mind to keep on learning and polishing my skillset as a creative within the fashion industry. I've been lucky enough to work on global campaigns and create publicly viewed advertising & marketing assets from doing so. While I take great pride in my abilities to push pixels, I also have a focused love for photography and capturing moments, through my personal documented aesthetic. Photography is another skillset I am constantly focused to get better at and has played a pivotal part in my creative thinking process, as more of creative outlet when I'm not staring at a screen for 60 hours a week. It is with my craft and love for marketing & design that has transitioned to me wanting to start my own digital marketing company, Creatist.
As previously mentioned, Creatist is a new endeavor of mine and more so, a new kind of ballgame. While still in its beginning stages in learning about our identity and how we can further cater to our generation of clients, my good friend (Winnie) and I have created this company to fill in the gap of today's ever-evolving needs as young entrepreneurs are wanting to change the landscape in the industry. Briefly, we are a digital marketing service, dedicated to elevating brands & businesses alike. Everything from content creation, branding, social media strategy, and media buying – we've got you covered.
If you had to go back in time and start over, would you have done anything differently?
To be quite honest, I do not have any regrets from my past time within my career. Otherwise, I would be in a totally different position than I am in currently right now. The growth I've made and to see how far I've come from the midpoint in college to now is something I can truly be grateful for and admire looking back over the years, as a young creative seeking for more.
If there was anything I would have done differently, I would say I wish I had spent more time throughout college experimenting more with my technical craftsmanship, taking more risks, and honestly reaching out more within my surroundings.
Throughout college, I relied too heavily on my creativity and not as much as I wanted to on the technical side to support my ideas. Not only that, but college is such an opportune time to find your creative identity. I really wish I had experimented more with my ideas and conceptual style, making that transition towards the workforce that much smoother. With that said, as long as you are always a willing individual to learn and put in the effort, your knowledge for the love of the game will continuously expand.
What I have come to realize is that we live in such a small world. The connections you make throughout your career are so important that can help you take that next step at any point in time. To anyone reading this, I strongly suggest to go out there and network. You never know that the next person you meet or talk to could be the conversation to launch your career to the next level. Take risks and reach out to those that you would want to potentially work with or those that inspire you. Attend to events that you enjoy or events you can connect with others, while simply being yourself. Creating genuine relationships can go a long way and by doing that, positive energy will radiate. Surround yourself with people that have or want the same motive as you. You can learn so much by your surrounding peers and professionals and that is a factor I wish I had done earlier in my career. Even from those that are not in the same field as you. It's the idea of maintaining an open mind and making it a habit that will always keep you inspired. Create a culture for yourself and continuously be a willing learner to feed off the energy around you. We now live in a world full of minds glued to their phones through the heavy usage of social media and where sending a DM (Direct Message) with the tap of your thumb can make or break you. A world of convenience. We have it all. The real job is to figure out how we are going to react and respond once the ball is in our court. Yet, people tend to forget the simple face-to-face interactions and raw energy that can connect us in the most genuine ways possible, instead of hiding behind a virtual screen. But that's for another topic of discussion.
I digress. Anyways, overall the biggest do-over and takeaway is to take risks. When the window of opportunity is there, take a chance and go for it. You won't regret it. Trust me. I was late to the party and now it's blooming. It's the journey that keeps me humble and wanting to elevate higher and higher. The fear of rejection will keep you grounded, but the act of courage will skyrocket your growth. Run with it and don't look back. You will become a greater version of yourself that you have never thought possible. Kobe Bryant created a word called, "Granuity". A combination of greater than infinity. The beauty of the process will allow you to reach your full potential and drive to achieve the impossible.
Contact Info:

Image Credit:
GUESS 2020 ©
Suggest a story: VoyageLA is built on recommendations from the community; it's how we uncover hidden gems, so if you or someone you know deserves recognition please let us know here.