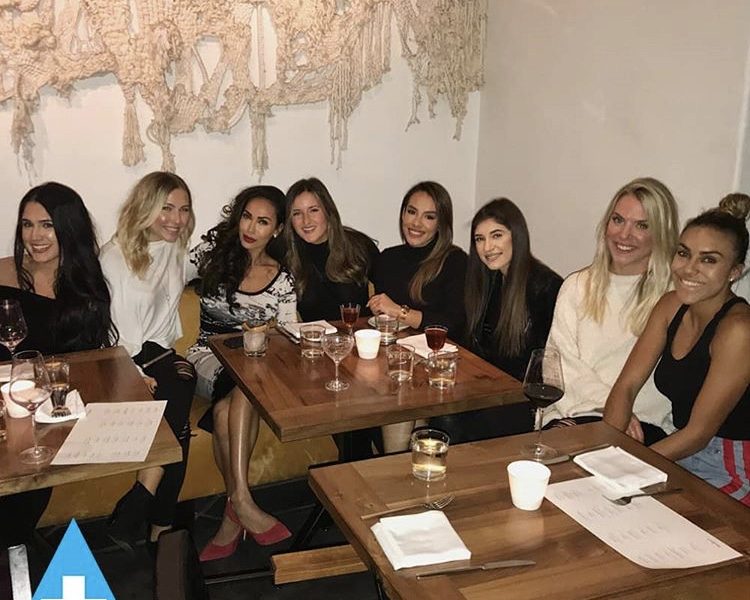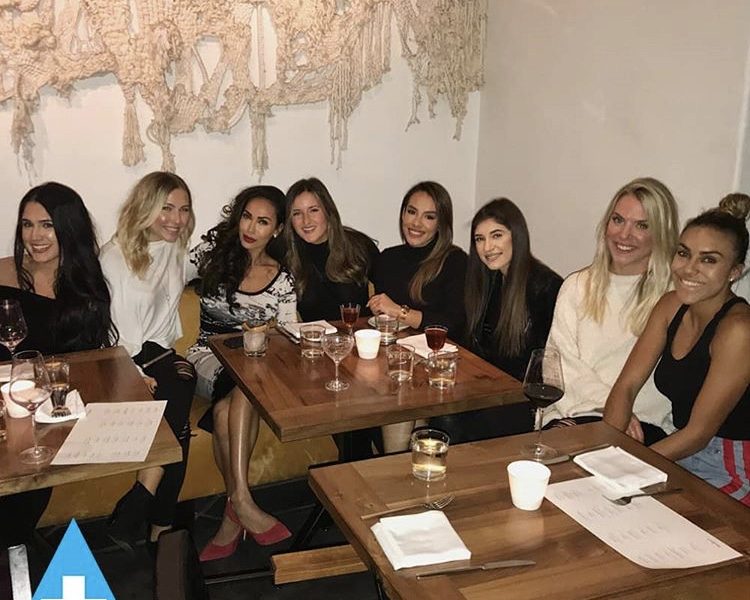 Today we'd like to introduce you to Jamila Sozahdah.
Jamila, please share your story with us. How did you get to where you are today?
What prompted you to start Drip Doctors?
Drip Doctors came into concept while I worked in the ER. My specialty is Emergency Medicine. IV therapy is a crucial part of ones healing process when they have an ailment or don't feel well. When vitamins are incorporated, the recovering just after one drip is remarkable. Most notably was the banana bag we used for intoxicated patients in the ER. I saw the benefits of IV vitamin therapy and I wanted to make it accessible so people did not have to go the ER and wait for hours to be treated. I wanted to become an expert on the preventative approach to one's health- prevent disease before it happens.
What are the major benefits of your treatments?
Our treatments have a plethora of benefits. The major benefit of IV vitamin therapy is that you are getting all the essential nutrients, amino acids, and anti-oxidants directly into your bloodstream and you are getting 100 % of the benefits. Drip Doctors IV treatments help alleviate chronic conditions like chronic pain, arthritis, auto-immune disorders, fatigue, depression, and chronic medical conditions. The vitamins included in our drips are great for mental clarity, immune support, and of course energy.
Could you describe what happens during a treatment, in layman' terms?
The treatment is a rather simple process. Most people say they have a phobia of needles, but the reality is, there is a small needle in the initial poke, and then a plastic catheter is advanced into the vein and the needle comes out. During a treatment, a client fills out all the necessary medical history intake forms to ensure there are no allergies or medical conditions that would inhibit them from being a candidate for IV vitamin therapy. An intravenous, or IV line is established in the forearm. The fluids along with the vitamins flow through the IV into the bloodstream. The process takes 45-50 min.
Who are the best candidates for these services?
Anyone is essentially a good candidate for IV vitamin therapy. Anyone seeking hydration, mental clarity, immune support, and energy who are in good health. I have clients with chronic conditions like Diabetes, Hypertension, and even clients undergoing chemotherapy. People with serious heart conditions like congestive heart failure are probably not the best candidates for IV vitamin therapy due to the fluids because they are already on fluid overload, but they most definitely will benefit from booster shots like B-12, B-complex, or glutathione.
Can you list the ingredients in my particular bag, including the vitamins/minerals added?Please share the ingredient benefits of my particular mix.
You received Drip Doctors signature Immunity Drip. The Immunity Drip is an infusion tailor-made to boost your immune system and prevent travel-related illnesses. It contains 12 different vitamins including high dose Vitamin C, B vitamins, Lysine and Zinc combined with a specially Drip Doctors formulated concoction of multi-trace elements, nutrients and anti-oxidants to help combat superbugs and common viruses.
Benefits:
• Cold and Flu Buster
• Perfect for travelers
• Improves immune health and mental clarity
What are the pluses of a clinic/facility versus a concierge service?
The pluses of a clinic/facility vs. a concierge service is that clients are in a more controlled environment. If an unforeseen circumstance like an allergic reaction occurs, it is easier to treat that reaction in a clinic setting. We are able to stabilize a client better in a clinic setting vs. in his or her own home. We have to be prepared for any emergency. In addition, we mix our vitamin bags fresh under a sterile flow hood when the client arrives. It is not easy to do that as a concierge service. We make it very convenient for our clients in the south park district of Downtown LA as we provide Uber services to our clinic if they cant get out of bed from that terrible hangover. Also, with all the LA traffic we face, it's not conducive to our practice.
What are the most important precautions that should be taken before providing this service?
The most important precautions that need to be taken prior to our IV vitamin therapy services is to make sure the client does not have any allergies or medical conditions that will interact with this type of treatment. We also make sure that any medications the client is on will not propose any issues with their IV treatment. Like any medical facility, a good faith exam and physical exam is performed by a physician, physician assistant, or nurse practitioner to ensure the client is a good candidate for IV vitamin therapy. In clients with chronic conditions, a blood panel is done prior to treatment.
What are your most requested treatments? Why do you think they're most popular?
Our most popular IVs are the Immunity Drip during Flu season and overall, the Limitless Drip. The Limitless Drip is The sky's the limit with this blend! This is our executive stress concoction. Infused with an array of multivitamins, amino acids, and antioxidants, this treatment will optimize performance, neurological function, increase immune support, fight against free radicals, diminish side effects of stress, illuminate your skin and keep you feeling revitalized.
• (1) Liter of Hydration
• All the vitamins in one concoction
• Alleviates fatigue and mental bogginess
• Increases performance and energy
• Rich in anti-oxidants and amino acids
Where do you see growth opportunities with this business?
Drip Doctors is expanding. We have opened in Downtown LA and Vegas. We are looking into expanding into Hotels and residential buildings within DTLA.
Why might consistent treatments be advantageous, in the long term?
Consistent treatments are very beneficial for people because it keeps their electrolytes balanced and their muscles hydrated. For people with conditions like chronic migraines, it's great in preventing migraines from occurring. For athletes, it's great for quick muscle recovery. Overall, treatments are great for maintaining that level of energy, sharp mental focus and vitality.
Overall, has it been relatively smooth? If not, what were some of the struggles along the way?
Practicing as a Physician Asst. in the ER to owning a medical practice that focuses on anti-aging and regenerative medicine has been both the most exciting and most challenging endeavor I have undertaken. The pace and the volume of material researched and learned; the responsibility for mastering a field that is unknown to many, and then to create an environment that provides affordable health to others has been NO easy road.
Starting DripDoctors and then taking it to a franchise far exceeds anything I have ever dreamed of. After 6 years in the Emergency Department, I realized that I could do better for my patients by educating them on living a healthy lifestyle through the world of IV vitamins. Some people say IV Vitamins are a trend. I disagree. I firmly believe this is how medicine will continue to advance in disease prevention. The biggest challenge has been to bring awareness to people who just don't know.
DripDoctors – what should we know? What do you guys do best? What sets you apart from the competition?
Drip Doctors specializes in: IV vitamin Therapy, Hydration, Anti-Aging, Cosmetic Enhancements and Concierge treatments. IV Vitamin Therapy helps jumpstart muscle, tissue and stress recovery with a concentration of high dose amino acids, anti-oxidants, and vitamins directly into your bloodstream.
We began in 2014, as an idea of brainstorming Emergency Physicians and Providers who took a concept we saw from treating ailments of the critically ill, intoxicated, and health deficient to a new era of modern medical care. For years we have treated those that are vitamin and nutrient deficient, with various IV therapies to slow down or reverse effects on their mental and physical health. Our humble practice took this idea of this treatment after damage due to this poor lifestyle and health choices, to the preventative practice of optimizing health and wellness by giving your body the much-needed nutrients that prevent damage or decrease brain function or physical performance.
In a short period of time, we have become recognized globally as the number one searched IV Vitamin Drip Therapy and Regenerative Center. We have gained the patronage of many high profile celebrities, executives, and patients alike. Our true successes have come from the happiness of our patients, who have regained their health and life back from autoimmune disorders, cancers and other chronic illnesses. Results are seen from weight loss, increased mental focus, and improved natural physical energy.
Our rapid growth in our first 18 months of conception has led us from our first regenerative center to 4 locations and a Franchise Headquarters overseeing 100 location expansion interests per month from across the world.
What is "success" or "successful" for you?
Coming from a first generation immigrant family, I grew up like many, equating success with money and power. Once I started my own business and matured as an entrepreneur, I have since then re-framed my definition of what success is. Throughout my expansion of DripDoctors, I have learned that success is a very personal thing. To me, meeting milestones or benchmarks was a form of success in which I embraced. To me, success is a reflection of my time focused on work and tasks that are fulfilling. My definition of success is finally understanding my purpose in what I do and maximizing my potential in helping others live a healthy lifestyle.
Pricing:
Vitamin Booster shots start at $25
IV Vitamin Therapy infusions start at $89
Contact Info:

Image Credit:
Chris Brown, Damon Wayans, Tia Mowry, Adrienne Bailon, Steve Aoki
Getting in touch: VoyageLA is built on recommendations from the community; it's how we uncover hidden gems, so if you know someone who deserves recognition please let us know here.