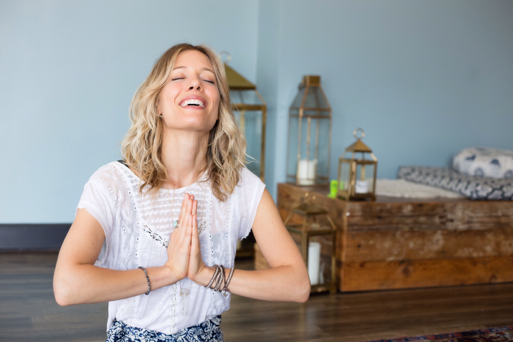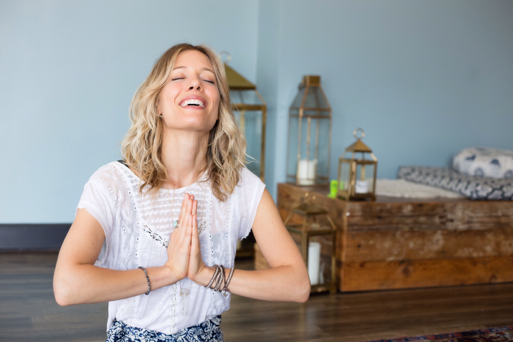 Today we'd like to introduce you to Jamie Wozny.
Jamie, can you briefly walk us through your story – how you started and how you got to where you are today.
When did you know you were Intuitive Healer /Teacher Coach? I was having a lot of chronic anxiety and physical symptoms and I didn't feel at all like myself. I was constantly scared and confused and heavy. I came to Los Angeles to be an actress but after six years figured it was my career causing my stress so I decided to quit but wasn't at all sure what to do with my life. I felt a strong pull at this time that my anxiety medication I was on for 13 years was just a bandaid to a deeper problem. Fast forward eight years later and I've had the gift of learning all sorts of healing modalities that have helped me find healing in the nonphysical world that translated into physical healing. What at first I explored out of desperation to heal later became a curiosity, a fascination, and a great love affair.
When did you know you were [Spiritual]? I think my first spiritual experience was during the beginning of my physical and emotional healing journey I went to a crystal and sound healer. There was nothing I could see what was being done but I could feel it. As these two healers stood in front of me working with my energy field, which at the time I didn't know what that meant….and playing their singing bowls which is a type of sound healing, I began to cry. But it was a "love cry". One moment I'm in a chair feeling fairly normal surrounded by other people in chairs and the next I'm crying, feeling love, feeling connected, feeling angelic, feeling home. Feeling what seemed to be a glimpse of something greater than what I was aware of. This was the beginning of a beautiful unfolding of short-lived but similar experiences like this to keep me searching, keep me going. I knew I was on to something profound but I didn't quite know what it was yet.
When did you know you had a heightened nervous system, fight or flight response causing chronic illness? I had a dream that I died one night and at first, it scared me until I came to find out that it meant a letting go of the old and a coming into the new. The very next day, I came off of my anxiety and birth control medications. I wanted to get to the root of my issues and not cover it up anymore with medication. At first, I got really sick. My body was so used to these medications I had been on for 13 years. I went through detox symptoms and had to face all my feelings and pain. I was all out of wack and confused so for the next six years, I dealt with all sorts of physical symptoms. At first I'd wake and 3 am crying. I got skinny. I would shake. I was scared. I had acne, bloating, TMJ, food sensitivities and the like.
About 5-6 years in I was diagnosed with Chronic Lyme which also came with a lot of other diagnosis like Autoimmune, food sensitivities, hormone imbalance and the like. I was tired some days, felt like I had the flu someday, got sick easily, there were years where my joints ached and six years in my lungs started acting up because my body was under so much stress that my muscles were so tight I literally couldn't breathe and restricted my physical activity. It was an eight years journey back to peace in my mind which is gradually translating into my body. What I've learned is that there was never anything wrong with me. Although it looked like that, my nervous system was just so out of whack because I was believing all of the fear in me because I forgot who I really was. As I find her, I heal. When I get lost again, I get symptoms. It's this perfect barometer back home.
Overall, has it been relatively smooth? If not, what were some of the struggles along the way?
It wasn't a smooth road at all. Lots of ups and downs and physical challenges but something deeper kept me going. A lot of confusion, anxiety, depression. I felt really lost because I knew that wasn't "who I was."
I'd have to say that my rock bottom in all of this was after I did a cleanse. All of the physical and emotional stress in my body had some sort of perfect storm and on the 5th day, I couldn't breathe. I felt so helpless in my body. I used to be a young, beautiful, active, happy girl and now I was victim to my living room, my room, I could barely muster up enough strength to wash a dish. I felt ashamed and angry and those around me, although they tried, didn't understand. Many thought it was in my head. It caused a lot of tension in my relationship. I eventually started to get a little strength back so a couple of months later my boyfriend bought me a trip to Mexico. I thought I could handle it but just take it easy and there my body shut down again. He had to carry me from place to place and I had to be taken out of the plane in a wheelchair because my lungs didn't want to work to walk.
It was so much fear on top of fear. I didn't know what was wrong and I had every emotion going on in me. That's when after I came home, I decided to go to a chronic illness doctor and was diagnosed w/ Lyme and went on a journey to heal that as well. Even though it was holistic, just dealing with the physical wasn't enough. After six months of being patient with treatment my amazing doctor looked at me in the eye and was like, I think you need to heal your past lives or something, I don't know if I can help you anymore. So I was on to continue my inner quest. Often feeling scared and alone, I knew I needed to keep going, to keep looking and seeking for a deeper healing than I could see.
Alright – so let's talk business. Tell us about Divinely Human, Inc. – what should we know?
Well, my name is Jamie Wozny. I live in Los Angeles. I am a college graduate turned Spiritual, Intuitive Coach and Healer. I've dealt with a heightened nervous system with a fight or flight response causing chronic illness and anxiety that I've worked to overcome with patience and love. I have a unique perspective because I became a Reiki Master, Certified Life Coach, and Meditation Teacher and have been on the more spiritual healing path beyond the traditional physical one.
People seek me out for my Intuition, Wisdom, Patience and Open mindness and ability to convey spiritual teachings with simplicity and ease. The top question people have for me is, How do you open to your own inner truth, your light, to heal?
Most people don't know that I'm also interested in and love communicating with animals, cooking healthy foods, writing poetry and drinking really good coffee.
I'm determined to show up as the best version of myself because I have an ability to see a deeper life perspective and it's my feeling others could transform with the sharing of this knowledge too. This is what keeps me focused on my goals.
More about Jamie and her work: Her title is a Certified Transformational Life Coach, Reiki Master, Healer, and Meditation Guide.
Since she resides in Los Angeles, she works with a wide variety of celebrity clients as well as servicing large private corporate clients like NBC, Hulu, and Sony Playstation. Jamie is an exclusive teacher with packed classes and wait lists for her courses at the Den Meditation, named the most popular meditation center in Los Angeles. She is a graduate of Dr. Amy Johnson's Coaching Program, who is one of the most respected and successful in her field. She has also studied Michael Neill's Programs for years. Michael, a Hay House Author, is one of the leading transformative coaches of his kind.
Jamie has been the retreat leader for admired Revamp Retreats, holding transformational retreats worldwide as well as a guest on the trendy Elissa Goodman Show. She is blessed to be invited to speak on a variety of health and wellness podcasts including the loved "Awakenings in Real Life" Podcast on I tunes. She was honored to be interviewed for her expertise by the popular Musician and Actress Ashely Tisdale on her channel as an expert on meditation, energy healing and well being.
Jamie has been healing from anxiety and chronic illness over the last eight years as she's been studying a wide variety of healing modalities during that time so she was her own greatest canvas for practice. As to be expected, she has learned a great deal about deep physical, emotional, spiritual and energetic healing by connecting to her true nature to completely transform her life from the inside out. This has created a powerful shift in her own existence as well as with others on the planet simply by reuniting with her deepest, formless, truest Self. Her passion is to help other fascinated spiritual seekers looking for deep healing learn to do the same, giving them the guidance she wished she had on her journey.
She has been blessed to be teaching and healing others for the last 8 plus years using the universal understandings she has learned that have helped her overcome her own fear and sickness and regain a deeper connection to her formless self, in turn, finding connection, peace and expansion on an Earth that is so desperately seeking souls to find their light.
Any shoutouts? Who else deserves credit in this story – who has played a meaningful role?
SO MANY PEOPLE!
My mom, my aunt, my boyfriend, my dogs passed and alive. My friends and best friends, especially Megan. My teachers, healers and mentors, Dr. Amy Johnson, Michael Neill, John El-Mokadem, Lauren Brimm and all of my doctors. There are too many to name but they know who they are.
From the physical to the emotional to the spiritual and energetic, I've had teachers and mentors helping me on every level find my way back home. It's been a moment to moment trust that that is the layer I'm working on. As I've found my way back to my spirit, I've been able to expand my business and teachings in order to now help others align with their spirit, their truth.
Who can do deep healing and spiritual transformation alone?
Pricing:
Intuitive Energy Healing Session $185/Session
Animal Communication and Healing $125/Session
Transformative Coaching $500/3 Sessions
Contact Info:
Website: www.jamiewozny.com
Email: jamie@jamiewozny.com
Instagram: @jamiewozny
Facebook: @jamiewozny
Image Credit:
Zen Studios La
Getting in touch: VoyageLA is built on recommendations from the community; it's how we uncover hidden gems, so if you know someone who deserves recognition please let us know here.