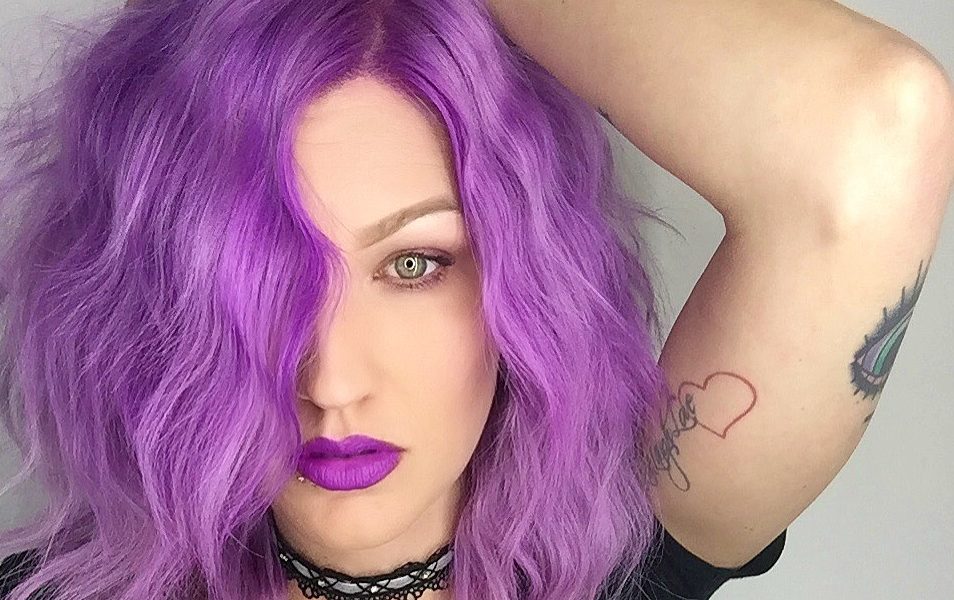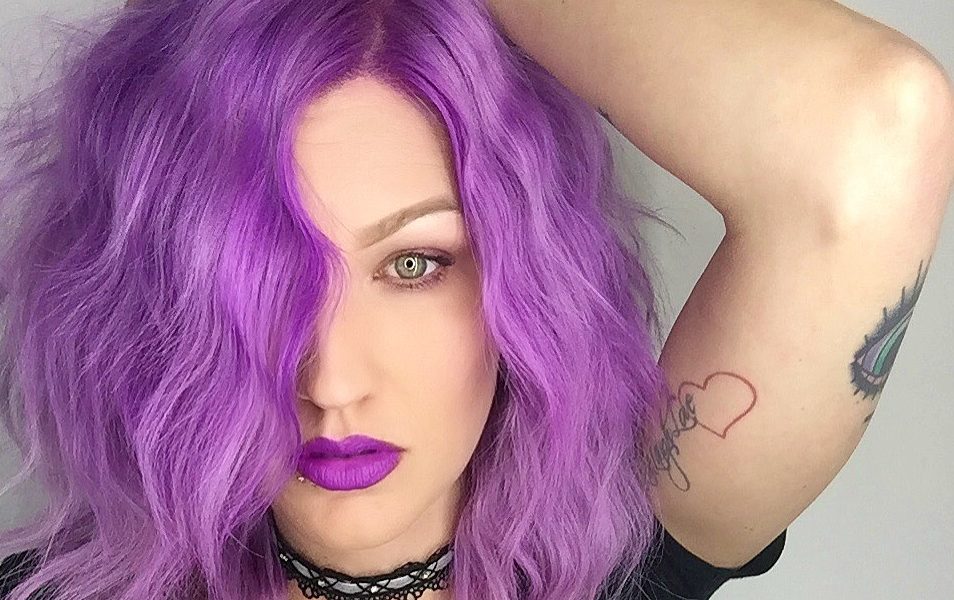 Today we'd like to introduce you to Jamie Gomez.
Jamie, please share your story with us. How did you get to where you are today?
I worked as a rental stylist at City Salon in Huntington Beach for 7 years. I saw the industry changing and I knew I wanted more.
It was a week before Xmas and I decided to do a little Martini shopping (drink a few martinis, and buy too many gifts…lol) with my best friend Stephany, who at the time was a stylist at another salon.
After 2, very yummy dirty martinis with blue cheese stuffed olives, Stephany and I got to chatting about the pros and cons of both our salons. We then got to thinking how awesome it would be if we worked together, or better yet if we could create the baddest salon in our area. A salon that is innovated, high energy, while keeping a friendly atmosphere to our loyal clients.
With a little liquid courage, I sent a text message to my salon owner saying "would you consider selling City Salon, if so how much?"
Within 5 min, I got a text back with "Actually yes we would, $XXX"
I leaned back in my chair, ordered another martini, looked at Stephany and said "WTF did I just do, I can't buy a salon"
The reality is, I've never wanted to own my own salon, this wasn't the path I had for seen in my future.
Suddenly, another text message, it's my salon owners again (because I still hadn't responded to their original text) The message says "You know that price is negotiable"
I looked at Steph and said "well, shit can I fuckin do this?" She pumped me up and offered to move over to City Salon, during the purchase process. (which took 7 months, but felt like forever).
June 2015, I was the new proud, yet nervous owner of City Salon.
But again, I knew I wanted more, I wanted to build an empire of badass stylist. I wrote a note to myself saying "what should I name the salon" I put it under my pillow. That night I dreamt of the number eleven. I woke up in the middle of the night and googled what the number eleven meant. Wowzers…. I had a name, and a vison.
Definition of e.lev.en
… Is the master number of power. It is fulfilled when working with a partner. It represents a series of artistic and visionary ideas. e.lev.en is an inventive genius, an avant-garde trait of film and fame, with an equal balance of masculine and feminine properties.
And parlour is a place to gather together. So in this case, let's gather together to create a visionary or an artistic idea.
Aug. 1st 2015 Parlour e.lev.en was born and this Boss Lady was ready to change the industry. With my best friend Stephnay/creative director by my side, I knew anything was possible.
Has it been a smooth road?
As much as I would like to say it's all glitz and glam, it's not.
Every single day I cry, I laugh and I get angry/frustrated.
The first struggle was assuming a "salon owner" role amongst all my co-workers, whom I've worked alongside with for so many years.
I wanted to change the vision, the name, the everything about City Salon. Yet most people aren't up for change, so the realization set in when I had multiple stylist leave the salon. Some left gracefully, and some, well I heard chitter-chatter throughout the salon of a walk out. My first experience of feeling betrayed. Let me tell you, it hurt. The people you think most will have your back, sometimes don't. So this struggle is the ability to separate personal and business emotions.
The second struggle was the financial struggle. After the stylist left, it was a rude awakening for myself. It lit a fire under my ass that I needed to build the perfect squad for Parlour e.lev.en
The third struggle/heart ache is creating the right team.
When you put a large group (majority women) together, everyone has their own opinion, periods start aligning and the claws come out. Let's just say that many different personalities, can be a little overwhelming. I've learned to not feed into the bullshit and get fired up over minor issues. The main objective is finding a solution.
I now have 29 amazing people that make up Parlour e.lev.en gangster squad, and I'm pretty proud of the synergy that we've created.
Lastly, my biggest struggle is balancing myself. Jamie "the stylist" works behind the chair 4-5 days a week. Jamie "the educator" travels at least once a month and Jamie "the owner" has a hard time letting go of the ropes and delegating responsibilities to others.
So let's switch gears a bit and go into the Parlour e.lev.en story. Tell us more about the business.
Parlour e.lev.en is a full-service salon dedicated to providing an elite customer service by offering quality products and an enjoyable atmosphere. This industrial-chic vision allows for diverse and artistic team. We thrive on being innovative and creating new trends. Were here to meet our client's expectations and push the limits while providing a level of service and care to build the clients confidence and raise brows.
The world is constantly evolving, so why shouldn't we?
Change is inevitable.
Knowledge is king.
With that missionary statement, Parlour e.lev.en has taken social media by the horns. We slipped into a changing industry at the right time. We've utilized Instagram/Facebook to get our name out there, along with show casing our talents.
Although every stylist has their own specialties, we are known in the industry as the raddest stylist that do the baddest mermaid/unicorn hair.
How do you think the industry will change over the next decade?
I think the industry is changing rapidly as we speak. It's going in the direction to work together, instead of competing against each other. This is allowing multiple artistic minds to join forces and create master pieces. With that being said, the trends will be limitless. There's no rules any more, example, if you want to mix a warm and a cool tone on the same pallet, fuck it, get to creating.
Contact Info:
Address: 301 Main Street
Suite 102, Huntington Beach, CA 92648
Website: www.parloureleven.com
Phone: 714 969 1800
Email: parlour.eleven@gmail.com
Instagram: @parlour.eleven @| bleachedandblown
Facebook: parlour e.lev.en
Yelp: parlour e.lev.en

Image Credit:
Tam Lam – Salon Photographer
Models: Kayla Baines, Natalie Batton, Sam Leslie, and Ran Wei
Stylist: Jamie Gomez, Stephany Smith, Franco Hernandez, Bri Nevins, and Hailey Boyd
Getting in touch: VoyageLA is built on recommendations from the community; it's how we uncover hidden gems, so if you know someone who deserves recognition please let us know here.