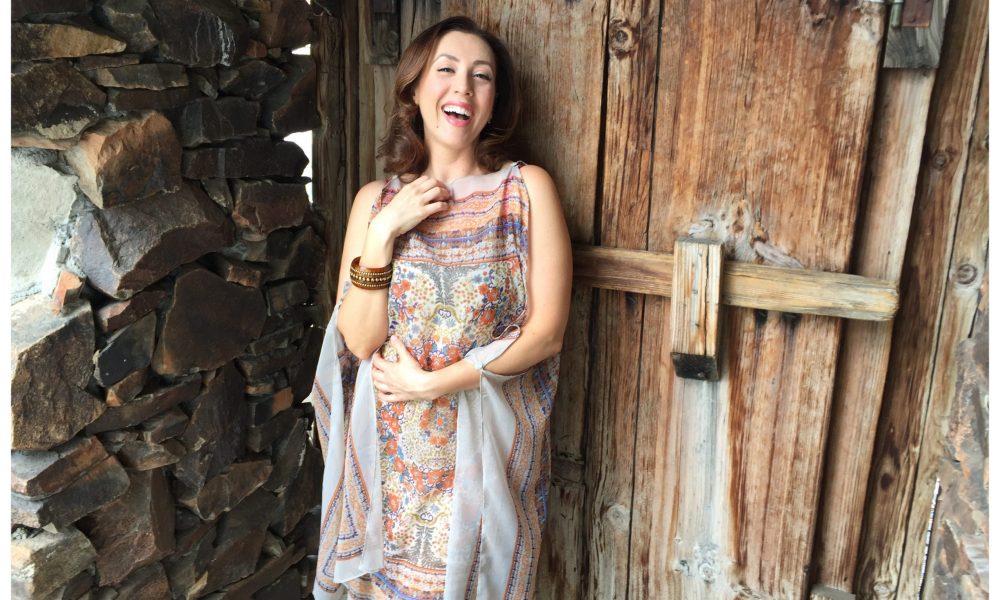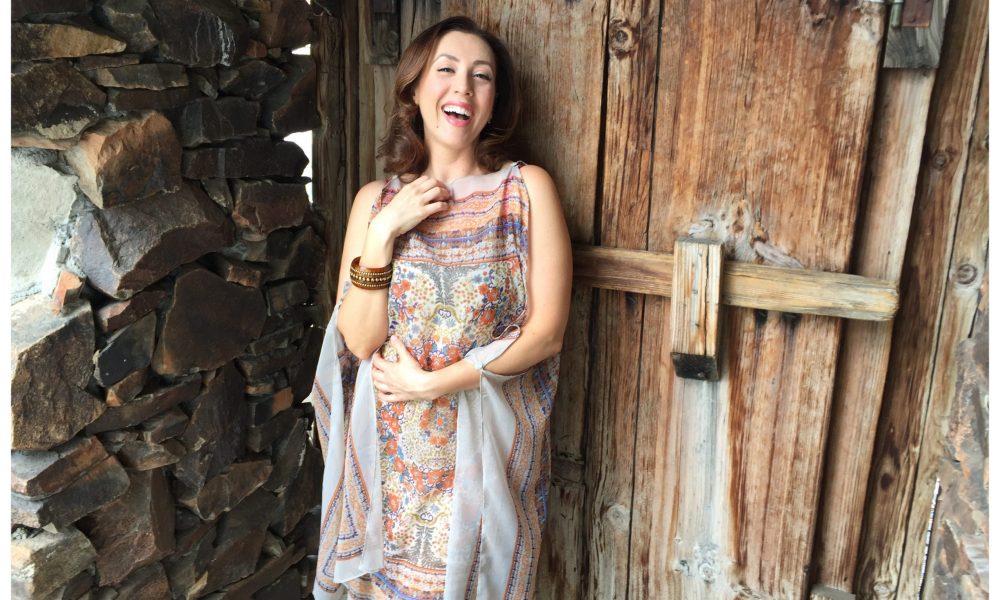 Today we'd like to introduce you to Jamie Chamberlin.
So, before we jump into specific questions about the business, why don't you give us some details about you and your story.
I have enjoyed a vibrant and varied career as a classical soprano, most notably, right here in Southern California, since graduating with my Master of Music degree from UCLA in 2004.
The Music Department at UCLA was truly the hub of my artistic development. It was where I honed my versatility as a singer; participating in both opera and musical theater productions, and curating recital programs that pushed the envelope, stylistically speaking. It was also where I discovered a unique talent for the interpretation and execution of challenging contemporary music- which has become my calling card as a singing actress.
As I reflect on my formative years at UCLA, I am struck with wonder that I'll be teaching Vocal Technique for Beginners during UCLA's summer session this year. To be hired as a lecturer at my alma mater is one of those full-circle moments in life, and I am hopeful that it will lead more opportunities to teach on the University level.
Because of connections I made as a student at UCLA (and successful auditions, of course) I was engaged with the LA Phil for a World Premiere ("Wing on Wing", 2004), and by LA Opera, where I have appeared in a variety of community concerts and in the chorus of 49 main stage productions, making my solo debut in "Idomeneo and Aida. I have also become a mainstay at Long Beach Opera, where I performed the roles that have put me on the map as a singer- Cunegonde in "Candide" and Marilyn Monroe in the US premiere of the jazz noir opera, "Marilyn Forever'.
Having spent the majority of the past 15 years as a full-time professional singer, expanding my singing career into teaching is a natural progression. The fact that my opera career has been anything but cookie-cutter has given me a wealth of experience to draw from in my studio. My students get to learn the time-honored traditions of bel canto vocal technique, and can also call upon me to coach them through the uncharted territory of being a modern singer, as the opera industry shifts and becomes more fluid with other genres. It's a very exciting time, and I am grateful for my varied experiences which have made me able to teach others how to make the most of their instrument while continuing to honor their unique artistic journey.
I believe that unlocking an artist's full potential requires more than just technical ability. When I was coming up the ladder over a decade ago, things were different. Young opera singers were not encouraged to celebrate their individuality, but rather to maintain status quo and follow a particular sequence of steps. In the past ten years, there has been a cultural shift which now allows for more celebration of uniqueness. Being different isn't just a good thing- it can be crucial for some. We live in a time of Entrepreneurship, and the reality is that sometimes, you must find and create your own opportunities to be seen in an oversaturated market. My own experience riding out the highs and lows of a career in the arts has benefitted my students immensely. I will always encourage young singers to think outside the box and get creative with their niche, staying as true to themselves as possible, just as I have done. Authenticity builds an audience.
Has it been a smooth road?
Struggle is an understatement! I have only recently begun to share an important part of my story;
About ten years ago, I experienced vocal trauma due to chronic tonsillitis. My illness was brought about by my involvement in an abusive relationship, and the incredible stress and insecurity I experienced during that time. After a period of singing on a very sick voice for over a year, and finally ending the relationship, I decided I needed to have my tonsils removed, which was a HUGE deal as a professional singer!
I had pretty much given up the idea that I could ever be the singer I was before, partially because of the fact that having a tonsillectomy can change things about how your voice sounds, and how it works, but largely because of the emotional trauma that I experienced related to singing while I was in the abusive relationship. To be honest, I didn't plan on ever being a singer again.
Luckily, music wouldn't let me go! I was able to heal and recover fully, which was beyond my wildest dreams. The core of my recovery involved developing my own technique to address both the physical and mental aspects of healing my voice. Today I have more confidence and knowledge in my own voice and ability than ever before. It's incredible to me that the trauma I experienced has led me to serve others as a teacher and coach. Just the other day I received a note from a student who experienced a difficult situation during a rehearsal and was able to overcome it using the tools, both technical, and spiritual, that I have shared. It made more than just my day. It made me feel a deep sense of purpose.
We'd love to hear more about your business.
As a voice teacher and vocal wellness coach, my philosophy is simple: I help people make the connection. Whether it is the connection between your body and breath, which creates a fully supported voice, or the emotional connection to the text that makes your performance stand out from the rest- I focus on it all!
I have also learned that my own experience with vocal trauma and my journey through healing and into full recovery gives me a unique ability to help others. My studio is a safe space above all. That is the first thing I say to a new student before we even sing a note. In my presence, a singer is free to discover their most beautiful and flexible voice in an environment of encouragement and warmth. I find that many of the 'problems' singers face can be corrected with a combination of technical know-how and a shift in thinking. In my experience, an emphasis on the mind-body connection works wonders for most singers! There are even times when simply thinking differently can unblock a technical issue and I am here to help singers discover the power of their own mind while giving them a practical and technical approach to healthy singing.
I also offer my students advice on the business side of being a singer. How do you get yourself out there and market your unique abilities? Developing a career as a singer requires more than just practice and good luck. It requires being up to date with your website, social media and interpersonal connections.
In 2017 my husband, tenor Nathan Granner re-designed his own website, and then mine. People loved our new sites so much they began asking us if they could hire us. That's how we founded our other business, Wonderment Artist Media- we are a boutique media company for classical artists specializing in web design and career coaching. We realized that we had so much to offer other artists after years of running our own careers, and we wanted to create a company run by artists, for artists.
Is our city a good place to do what you do?
LA is the city of dreams! The arts are a big part of what makes LA so special. We have a world-class orchestra and opera company, plus a variety of regional groups, theaters and production companies that keep things very interesting. Don't forget about Hollywood either…
My plan is to stay in the LA area as long as I possibly can! It's not always been easy- rent is high, traffic is insane, but I am building the next phase of my career here. I have found a deep sense of purpose in teaching others, and I feel I have a lot to offer our diverse population. I'd LOVE to get the opportunity to vocal coach on a film (think coaching Bradley Cooper for A Star is Born… who wouldn't love to do that?!).
My advice to anyone starting out is to begin meeting people in your chosen field and continue to branch out from there. Focus on making a difference by sharing your ideas in your community and then widen your net. You never know when you will meet someone who can change your life, so always be ready. After all, it's La La Land, baby!
Contact Info:

Image Credit:
Robert Millard
Doris Koplik
Martha Benedict
Suggest a story: VoyageLA is built on recommendations from the community; it's how we uncover hidden gems, so if you or someone you know deserves recognition please let us know here.