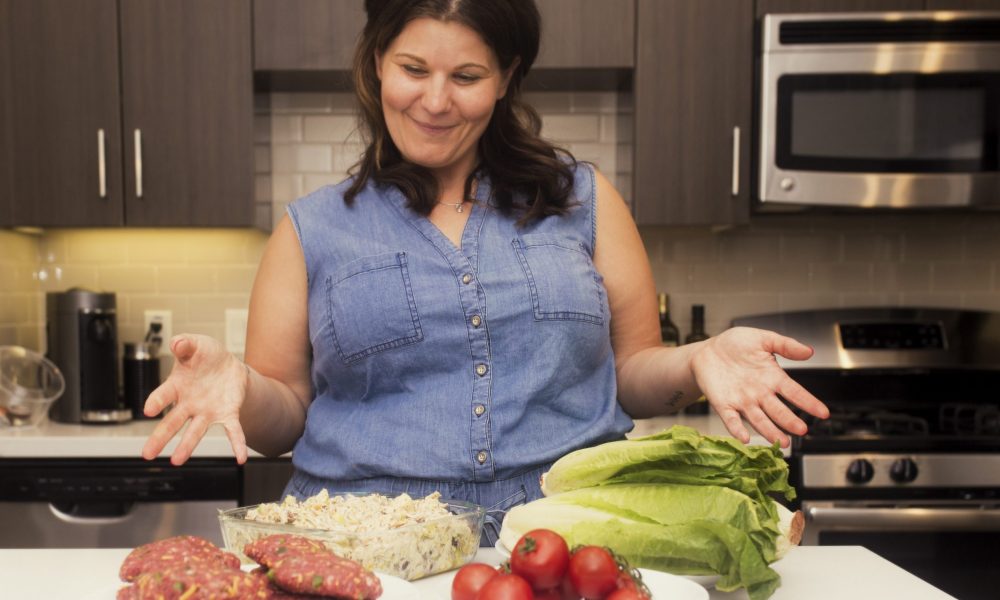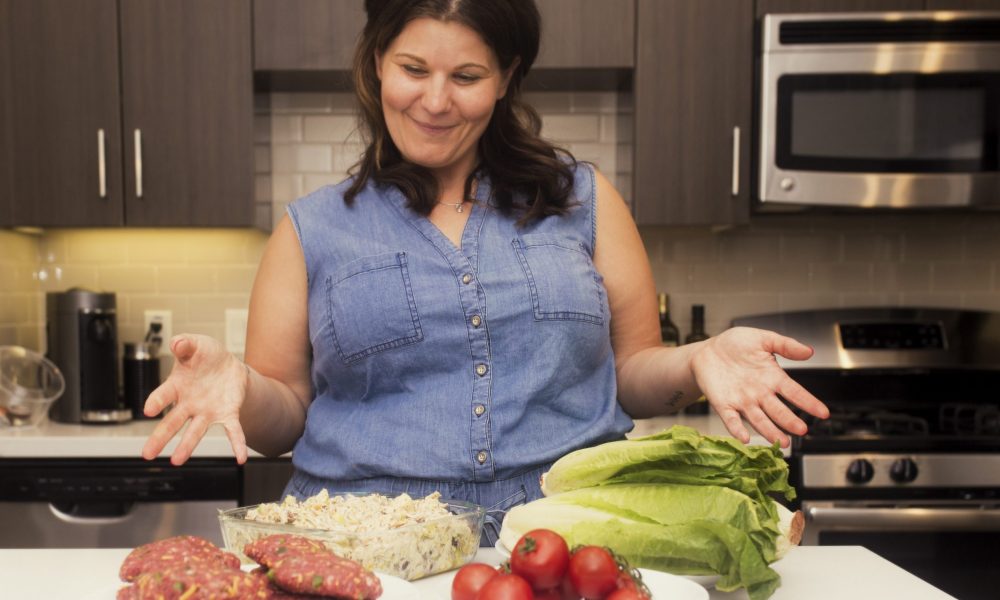 Today we'd like to introduce you to Jami Thomas.
Jami, can you briefly walk us through your story – how you started and how you got to where you are today.
I was born in small-town USA – Centerville, Iowa to be exact. A town of 6,000 people, four stoplights, four grocery stores, and one hometown square – everyone knows everybody and the thing to do is gather around the table or the ball-field. My parents both worked – my dad owned an auto repair shop and my mom worked as a grocery store manager at Aldi. Being the oldest of three, I spent a lot of time in the kitchen, preparing meals – helping out at home. We always sat down for dinner together, even if it was 9pm eating egg sandwiches after church group. As I grew up, caring for others was second nature; I became a nurse and have been for the last 15 years. Working with an array of patient populations – Heart/Vascular Care, HIV/AIDS, Dialysis, and most current Cancer Care; I've traveled all over the country from the east to the west coast (where I currently reside in Huntington Beach).
From a young age, I was learning how connected we are through food; the role of nutrition has on each us physically, emotionally, and spiritually was the missing link in this learning process. This importance just wasn't known or talked about at home or in the nursing school. Sure, there were the diets that everyone and their mother would try, but a true understanding of nutrition – that's a new discovered masterpiece!
This is a vital part to my story – I was super heavy as a kid, teenager, and young adult – maxing the scale at 320 pounds in high school until I was 25 – I'm now 35. I used food to make me happy, feed me when I was sad and excited at parties – I just couldn't stop eating. I had food in front of me All. The. Time.
By the time I was out of college and in the workforce – I had ankle arthritis so bad, I couldn't walk at night – imagine crawling to your bed at night and to the shower in the morning because your body could not hold your weight – THAT WAS ME! Then came my breaking point, literally – I slipped on a wet piece of cardboard and broke my ankle. My body was telling me enough is ENOUGH.
After I recovered from the ankle break – I chose to take control of my health – I was scared that I would end up in a wheelchair by 35 and be a burden to my family. I released 120lbs in a year and it all came down to me connecting with myself and the food I was using to fuel my body.
I was able to heal my body through nutrition, which over the last ten years has been a growing passion of mine. My desire to support and empower other women by using self-care through nutrition! This past year I started my studies as a Certified Transformational Nutrition Coach and my passion project, CafeJME, focusing on meal-prepping and getting back into the kitchen as a form of self-love and connection!
Overall, has it been relatively smooth? If not, what were some of the struggles along the way?
"Whether you think you can, or you think you can't — you're right." ~ Henry Ford
This is one of favorite quotes from when I started my health journey, the ups and downs, and continues to carry me through sharing my passion.
I released 120lbs in a year, YAY! What came with that was a new way of life, one I'd never experienced. I used a pre-packaged meal program in which I barely had to think about the food. I just had to eat five packages and 1 "real" meal per day. Simple enough, right? Yes, it was hard, however in some ways easy and mind-numbing which I had been doing with food my entire life.
The day I stopped that plan – right before a cruise vacation – I knew that real life/struggle was about to begin. I understood that I was going to need to eat healthy and exercise, yet I had very little knowledge to how. I had to find balance. I had to incorporate foods that I loved, but those foods were also triggers for me. I no longer had the ability to just not eat or say "no, I brought my food". I had to start working out – so I signed up for a couch to 5k – because I wanted to prove I could do something none of my family wanted to do. I completed it, went on to inspiring my parents to run, and complete a half marathon on my 30th birthday!
I may have lost the weight – but the beast that was still keeping me hostage was my mindset, my old patterns and programs, my beliefs about myself, food, and those around me. I thought because I dropped the weight, I would be enough. I thought I would finally get the guys. I thought that I would fit in. You see, I had always been heavy. I was the culprit of not being able to do activities on family vacations. I would sit on the sidelines at my sibling's ballgames and so desperately want to play but because of my weight, I wasn't good enough for the team. When I was a teenager, my mom said while I was in the dressing room at Lane Bryant, maxing out their size 32, "If you don't lose weight, guys will never like you". This came from my mom who had battled with anorexia in her teenager years and still had body image issues haunting her – then having an obese child. I understand now this was said out of love and deep desire to see me healthy. However, at the time, it was a dagger to my soul, shaping every interaction and thought I had about myself.
These thoughts didn't go away once I lost the weight, and in all reality, just amplified my insecurities even more. I started to yo-yo. Gaining and losing the same 20 lbs for years, regaining a total of 50 lbs. That cycle was exhausting. The inspiration I was being for others just kept eating at me because I felt like that same girl who was 320lbs all the time. I never felt like enough, like I was always one binge away from being back at that weight.
I traveled all over the country "for work" – I say that because I was really running. Running from life, hoping that one day, I would find a place where I was accepted.
After seven years of moving from North Carolina, Maryland, Delaware, and up and down the coast of California (back to Iowa once), I felt so alone. Like here, I was living this seemingly crazy fun exciting life as a traveling nurse, and I felt lost.
I remember sitting on my couch at my beachside apartment in Seal Beach, CA – contemplating yet another move because I wasn't fitting in – and I stopped myself. I said, NO more, I'm tired – I gotta figure me out.
The universe answered this cry. A short few weeks later, I was introduced to a course in self-awareness. How I am the one responsible for my life. Through the work I was able to do with personal growth courses – I was able to acknowledge and start working on the guilt and shame of my weight that I have been carrying my whole life.
For the last year, I've been working with my own lifestyle/health coach, which has been an eye-opening experience. Being able to see that all the shame and guilt I have held onto has been affecting every area of my life – physically, emotionally, and spiritually – not only with myself but with all my relationships. I feel now I am finally releasing the real weight…not only the number on the scale, but the weight of self-doubt, inadequacy, unworthiness, and sense of failure.
When I realized what I needed to work on most was not my weight, but how I was and am treating my body. Learning how to love myself regardless of the number on the scale. How to fuel my body so it can love me. How connected I am with myself in turn plays a role in how I feed my body. I am able to grasp how important self-care through nutrition really is.
Working in the medical field, nutrition is not the priority. Most medical schools, including nursing, only have one semester on nutrition. Not to the fault of the practitioners, it's just not the focus. In that regards, the connection between disease and nutrition is not frequently worked with and medicine is used overnutrition to support the body.
Living with ankle arthritis, I felt like I was living a body that wasn't mine. No meds were working. Not enough ibuprofen would take away the pain. I felt so stuck and scared. Seeing every day the devastating effects of heart disease, diabetes, and cancer – and knowing that would be my story too. I was scared of losing my limbs. I was scared of dying young because I couldn't get my life together. Scared of not living my best life.
So no, this has not been a smooth road. Yet through the work, I have done through self-awareness, lifestyle changes (nutrition and exercise, and the work with my own health coach), I am so glad I am able to share my story with the world. I am excited to come alongside others who have struggled with their health and work with them in digging deep and living their best life!
CafeJME – what should we know? What do you do best? What sets you apart from the competition?
As a meal-prep consultant and soon-to-be nutrition coach, I support clients one-on-one (in-person or virtually), host meal-prep workshops, and speak at health/wellness events. I specialize in helping clients understanding the value of nutrition for their entire well-being and getting connected with themselves through food.
One may ask – Why meal prep? I have found meal-prep to be a vital tool to my success on my health journey. We all live crazy busy lives and meal prep is a great way to connect with food, save time and money, and truly care for yourself on the daily!
I'm best known for getting creative in the kitchen; Making meal-prep interesting and time-saving; Creating new recipes all the time with what's in the fridge; utilizing my nursing expertise to bridge the gap between illness and health; and Showing the value to our health through body and food connection. Oh, and using mason jars!
As a company, I am proud of its ever-evolving growth. When I started meal-prep and sharing my mason jars, I never thought I would be empowering and coaching other women do the same. It's the stories and shares I hear from friends/clients on a recipe they tried, using mason jars for the first time or a nugget they took away from an event that's helped them love themselves more -that fuels my passion!
With so many ways to buy meals either dine-in, take-out, or meal-prep delivery, I believe the element that is missing in our meals is the actual making it ourselves. One of the things I've been learning is food is energy and it takes on the energy of the preparers.
Think about the last time you created a meal – you created an experience for yourself. How more enjoyable was the meal vs one you bought? When we connect with our food by making it ourselves, we are showing our bodies so much we care, which benefits us even more. We know exactly what's in the food as well as how it was prepared. Learning how to create meals is vital to our overall well-being – physically, emotionally, and spiritually.
I enjoy educating and empowering clients on how to live their best life through food! That's why CafeJME was created!
What is "success" or "successful" for you?
Personally, I define success by each of us going out into the world and sharing our story. Leaving one another better than when we met. We each have a story can change the world. Everything that has happened to us has happened FOR us. If I help one person see their worth, change the trajectory of their health, make their lives better daily, then I have done my part. The success is in the showing up and supporting as many humans as possible!
Contact Info:
Website: www.cafejme.com
Phone: 5157202593
Email: jamijothomas@gmail.com
Instagram: @cafeJME
Image Credit:
The first one with me in the denim and hands open – the credit goes to MomentsOnMoments
Suggest a story: VoyageLA is built on recommendations from the community; it's how we uncover hidden gems, so if you or someone you know deserves recognition please let us know here.