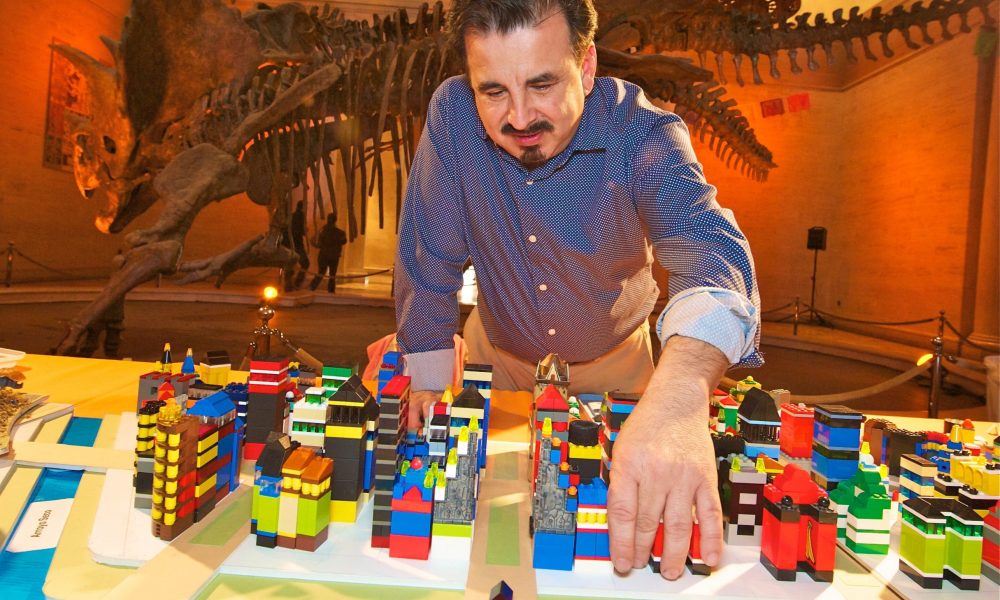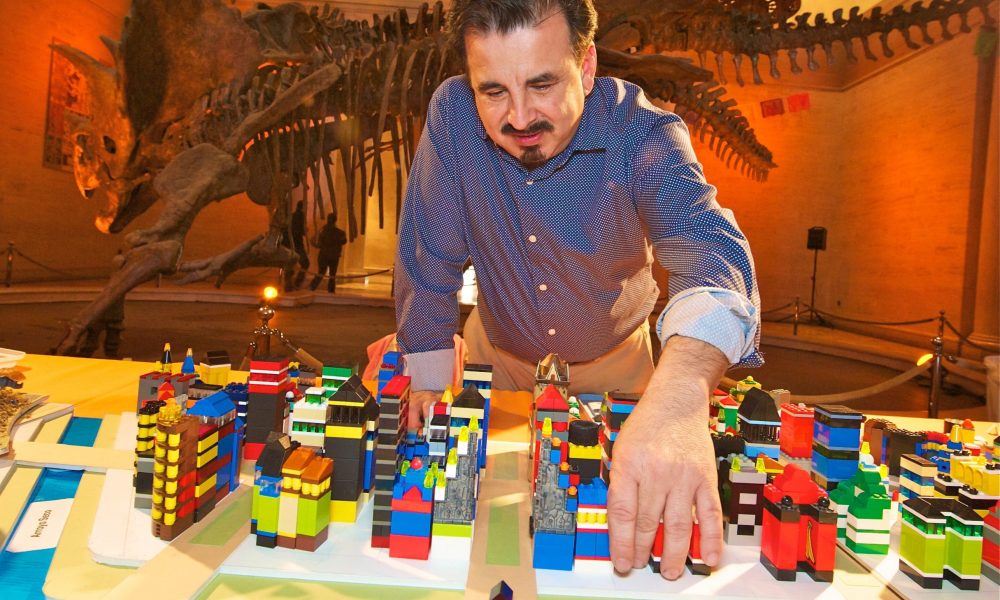 Today we'd like to introduce you to James Rojas.
James, can you briefly walk us through your story – how you started and how you got to where you are today.
I wanted a dollhouse growing up. However, in those days boys didn't play with dolls. Instead, I built a mini, scrappy, 3-story dollhouse out of Popsicle sticks. When I completed the dollhouse, I wanted to build a city and LA became my muse. It was a dynamic time as I saw hilltops disappear, skyscrapers overshadow City Hall, and freeways rip through my neighborhood. For hours I laid out streets on the floor mimicking LA. Building small cities became my incentive to become an urban planner and study at MIT. LA's 1992 Civil Unrest rocked my planning world as chaos hit the city streets in a matter of hours. The civil unrest represented for me a disconnection between the working class and city's urban planners. Why weren't their voices being heard? The end of the Cold War was an opportunity for me to explore the role of civil society in governance. I joined the Peace Corps. I was sent to Budapest nurture a strong civil society that would prevent the rise of communism in the region again. I was no longer a planner behind a desk but out on the Hungarian streets building environmental awareness. Returning to LA with my new found knowledge, I organized professional Latino urban planners to help low-income communities in my free time. During the day I worked at Los Angeles Metropolitan Authority, planning rail lines, bike paths and funding urban design projects. In both cases community outreach was critical to these endeavors, however, there were no tools to engage Latinos. The art world allow me to further investigate community engagement when I co-founded G727 art gallery in Downtown LA. By collaborating with artists, I learned how artists used their imagination, emotion, and their body to capture the sensual experience of landscapes. Why can't city planners expand their community engagement tools to encourage creativity, happiness, and attract new audiences? I began to reconsider my city models as a tool for community engagement by giving the public artistic license to imagine, investigate, construct, and reflect on their community. One weekend I displayed my model in the gallery. It was well received by the public. The model's buzz caught the attention of Doreen Nelson, who is a professor at Art Center and Cal Poly Pomona. She developed Design-Based Learning (DBL) a methodology based on John Dewey's learn-by-doing pedagogy. She visited the gallery to see my model and encouraged me to take her DBL course at Art Center. I was the only urban planner in the five-day summer course that focused on K-12 education. DBL helps teachers unleash the student's knowledge of math, science, history and other subjects by allowing them to use his/her hands, imagination, objects and build model cities. I thought why not use this approach in city planning. At the end of the day, we plan infrastructure and what better way to communicate this to the public by having them prototype it! DBL taught me a new way to rethink my models as no longer a hobby or static piece of art but an interactive tool to unleash people's visceral urban knowledge and communicate it in a new meaningful way. The street grid, topography, landscapes, and buildings of my models provide the public with an easier way to respond to reshaping their community based on the physical constraints of place. DBL provides the public with a free form of urban inquiry and expression that goes beyond the limitations of the physical form. It provides people infinite possibilities to explore their aspirations and prototype solutions without constraints.
Great, so let's dig a little deeper into the story – has it been an easy path overall and if not, what were the challenges you've had to overcome?
It's been a curvy road discovering while I go along.
Please tell us about Place IT!.
Place It is community engagement collective of likeminded individuals and communities across the US, that believes in community empowerment and self-determination. I train and collaborate with municipal staff, electes, advocates, urban planners, architects, artists, curators, teachers, and to help them work with community members, to explore with their spatial, and visual language of cities. I have facilitated over 500 training and workshops and built over 100 interactive models engaging thousands of people in urban planning. Place It is a 2 person operation (our reputation exceeds us.) We are a unique business model that is based in art, academia, and practice. Art: Place It is rooted in art. It began at Gallery 727 in DTLA. My art studio is in LA where I get to experiment with new mediums to engage the public in urban planning and work with curators and artists. Lecturing and Mentoring: I lecture about our methodology at conferences and universities. I also mentor mainly women and men of color students on their urban planning careers. Training: We train city planning departments, community based organizations and students on how to facilitate Place It workshops. When I'm not in LA or traveling I'm work with my partner writing articles, proposals, and consulting with cities.
What do you do?
I tap into people's memories, needs and aspiration of place using an innovative one-hour visioning workshop I developed that uses storytelling, objects, art-making and play. Most planners use maps, power points, and words, which can be abstract and technical. These tools limit the way people think about cities and provide input. Place It! workshop on the other hand, give creative license to participants so they are able to image, investigate, construct, and reflect on their urban solution or aspirations through a familiar tools. The language of the city is visual, spatial, and emotional. Therefor participants can easily articulate this language by choosing and placement of the objects on imaginary maps to tell their story. Their dioramas reveal their emotional and physical connections to the environment. By building their memories, experiences, and aspirations with objects participants quickly realize they are their own expert 'planners' of their environment. My workshop has two tasks; Task One. "People belong to places" From our earliest childhood memories to our adult life we are always seeking a safe, comfortable haven. Rather than ask the participants what they want, my workshop begins with participants to exploring their attachment to place and each other. Participants, are asked to "Build their favorite Childhood Memory" in fifteen minutes choosing from hundreds of small objects. This icebreaker allows participants to introduce themselves in a meaningful and personal way to equalize everyone in the group because there is no wrong or right answers. Once everyone has completed reconstructing their memory, they presented it to the group by stating their name, the place, and activity all in a minute. As a wrap-up, the participants are asked to state common themes that were consistent with everybody's memories. In short, participants learn that their first attachment to place informs their adult urban life. Task 2: Community Building: Participants are placed in teams and asked to "Build their Ideal Community" or similar prompt depending on a topic in 15 minutes using the same objects. The teams are given no constraints so they can choose their own issue and solve it. Once each team has completed their community models, they are asked to present to the group. After each team presents their model, each member is asked to pick a day, time, and describe an activity in the future using the model. This gives the model a life all its own. As a wrap-up, the group is asked to identify common themes, solutions, and what values we can extrapolate. Building imaginary dioramas with objects allows participants to become actively engaged in the design process, rather than leaving it up to the experts. They are able to communicate, illustrate and negotiate ideas with others that would have been difficult by using existing maps and words alone. In fact, maps would have limited the creative, brainstorming process and would have appealed to people who can read maps. The object's tactile, visual and spatial elements gave participants, the opportunity to quickly test their ideas and design interventions with others. Through this process new ideas emerge and develop with the help of others. In a short period of time the scenarios begin to take form. The workshop changes the public perception, attitudes and behaviors. Bringing together diverse backgrounds, experiences and perspectives, the community realizes they are stronger together!! The creative, reflective activities break down barriers and forged new relations by sharing personal knowledge and aspirations.
What do you specialize?
I engage under represented communities in the urban planning process. These include women, youth, elder's people of color, immigrants and the LGBTQ community. For many of these people this is a healing experience because they can be forthright and share their stories with like mind people to find a common voice. Also for many this is the first time they could illustrate their love and knowledge for their community by building three-dimensional model for their ideal community. Storytelling, reinforces their social cohesion, uplifted their intuitive knowledge, and encouraged self-determination rather than property values which most planning is focused on. Through Place It workshop participants use their creative problem-solving skills to improve civic literacy. As a result, participants continue to constructively engage in the planning process well after their participation in the workshops. Participants go beyond talking about problems, instead build solutions. By listening and documenting stories and experiences we can develop a plan that is rooted in their lived experiences and aspirations. Place it specializes in planning, designing and building places of belonging both individually and collectively. These aspirations will live far beyond the plan or physical conditions but linger in collective imagination.
What are you known for, etc.?
I am known for my multi-media art installations and workshops, where I directly involve participants (as opposed to "audiences" or passive viewers) in a collaborative urban planning process. This process returns participants to the proverbial sand box where they can play and think about the city without constraints or preconceptions. My installations mimic the dynamic and collective nature of urban life. They reflect how, in cities, a varied group of players—strangers, neighbors, friends—interact to create a sense of place.
What are you most proud of as a company?
I am proud to break down barriers between people and build empathy to help them collaborate and find solutions for their communities. Also a queer Latino from East Los Angeles I get to visit, and help shape discussions across the country.
What sets you apart from others?
We capture every whisper in the room, rather than the loudest voice. This creates a truly civic landscape.
Do you look back particularly fondly on any memories from childhood?
I was a shy, queer boy growing up in East Los Angeles but I have always been interested in forms, people and cities.
Contact Info:
Address: 313 So. Cordova Street Alhambra CA 91801
Website: www.placeit.org
Phone: 626 437-4446
Email: jamestrojas@gmail.com

Image Credit:
Photos by James Rojas
Getting in touch: VoyageLA is built on recommendations from the community; it's how we uncover hidden gems, so if you know someone who deserves recognition please let us know here.