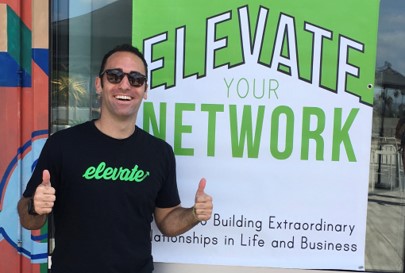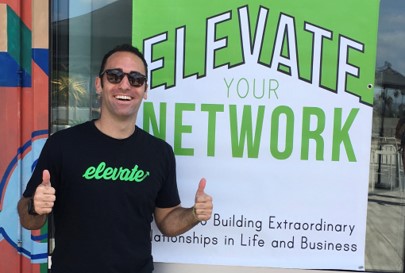 Today we'd like to introduce you to Jake Kelfer.
Jake, let's start with your story. We'd love to hear how you got started and how the journey has been so far.
It all begins with my family. I grew up with two incredibly loving and supportive parents and a younger brother who is amazingly creative and talented. As I got ready to graduate from USC in 2015, I had my sights set on being a sports agent. I had done all the internships, networking, etc. to set me up for what I thought would be my dream job.
Late in the spring semester, I found out that the agency wasn't going to be able to hire me upon graduation and it forced me to put everything I had learned, read, and experienced into play as I searched for my next move. A few weeks later I decided to accept a position with my favorite sports team, the Los Angeles Lakers, to work in their Corporate Partnerships division.
While I was with the team, I quickly realized that there was more I could be doing. I saw how much influence I had over someone's experience at a Lakers game and I knew I could have that impact on more people, so I sat down one night and asked, "What do I know? How can I help people?
Six months later at the end of the season, Kobe and I retired from the NBA, and I released my first book Elevate Beyond which is all about how to stand out in the job market and discover your passion. The book went on to be an Amazon bestseller in multiple categories which begged the question – what's next?
What's next has turned into an incredible mix of working in sports and being an entrepreneur, motivational speaker, and continued author with the number one goal of ELEVATING people to achieve personal success and happiness.
Now in 2019, I am the founder of the Professional Basketball Combine which helps NBA draft prospects turn their dream of playing professional basketball into their reality. I am a 2x author with my second book Elevate Your Network focusing on how to build extraordinary relationships in life and business that leads to happiness. And lastly, I am a world traveling motivational speaker inspiring people on their life journey.
Has it been a smooth road?
Like most people, life isn't a straight path from A to B. It's filled with ups and downs, peaks and valleys, challenges and successes. But that's also what makes the journey so fun! As I think about all that I want to accomplish and experience, I am just in the beginning of my journey.
I think one of the biggest challenges for me is being able to do everything that I want to do. I have dreams of selling out arenas like Tony Robbins, starting a foundation that impacts millions of lives, and most importantly, being an incredible husband and father when the time comes. We're still a long way from that. 🙂 My mom, who is one of my heroes always tells me to "Live in the moment and enjoy the journey," which is amazing advice that keeps me focused on the present while creating and building for the future.
As a young entrepreneur, I've come across tons of people who question everything I do. When we were first building the Professional Basketball Combine (PBC), people told me there was zero chance this would ever work. They said there was no way I'd be able to create an event like this and get people to buy in.
When I was writing my first book, people told me that no one would read it because I was so young. Personally, all of this just makes me want to do more. It fires me up because, for every hater out there, there are ten people who want to be apart of the journey. There are thousands of others who can benefit from the work we are doing.
So to answer the question, yes, there's been struggles, and no, the road hasn't always been smooth. BUT, I'm grateful for everything that's happened and everything that's to come.
We'd love to hear more about your business.
Simply put, everything I do is designed to ELEVATE people! When I interact with someone, I hope to leave them with a smile on their face or just a little bit more elevated than before. It's broken down into a few categories that allow me to travel all over the world and combine multiple passions.
On one side, we have my speaking and book writing. I work with students and staffs, athletes and organizations through assemblies, keynotes, workshops, conferences, etc. talking about how to elevate your life through taking intentional action, building authentic relationships and connection, and having fun along the journey. Speaking and impacting people from the stage is one of the most electrifying feelings in the world to me.
Along with speaking, I have two books Elevate Beyond and Elevate Your Network that focuses on being the best you can be. On the other side, the Professional Basketball Combine has given me a platform to connect my love of basketball with my desire to help people elevate their lives. The PBC has helped over 40 people in two years sign their first professional basketball contract.
In everything that we do, and I say we, because even though I work alone most of the time, I wouldn't be anywhere without the people who have helped me along the journey – family, mentors, volunteers, etc.
I am most proud of the journey and the impact we've been able to make in such a short time. In three years since college, we've been able to travel the world speaking to tens of thousands of people as well as create an event that has impacted the NBA pre-draft process.
Is our city a good place to do what you do?
LA is amazing! There's a reason everyone wants to move here. Personally, I think you can create a legacy wherever you want. Some places are better than others, but when you are creating your own path, it's exactly that – your own. I think depending on what your goals and ambitions are, it's important to find the right fit.
With that said, I don't think many places are better than LA as a base, especially for what I want to do and who I want to connect with. I love living in Santa Monica and being close to my hometown (Santa Clarita) and my family. There's no place like LA for the opportunities to network and connect with amazing people.
When I think of my journey, many of the people who play a big part in my life are based in LA and neighboring southern California cities. Big shoutout to a few people who have made a big impact on me, Sergio Millas from HallPass Media and Jake Kassan and Blake Pinsker from MVMT,
Contact Info:
Getting in touch: VoyageLA is built on recommendations from the community; it's how we uncover hidden gems, so if you know someone who deserves recognition please let us know here.