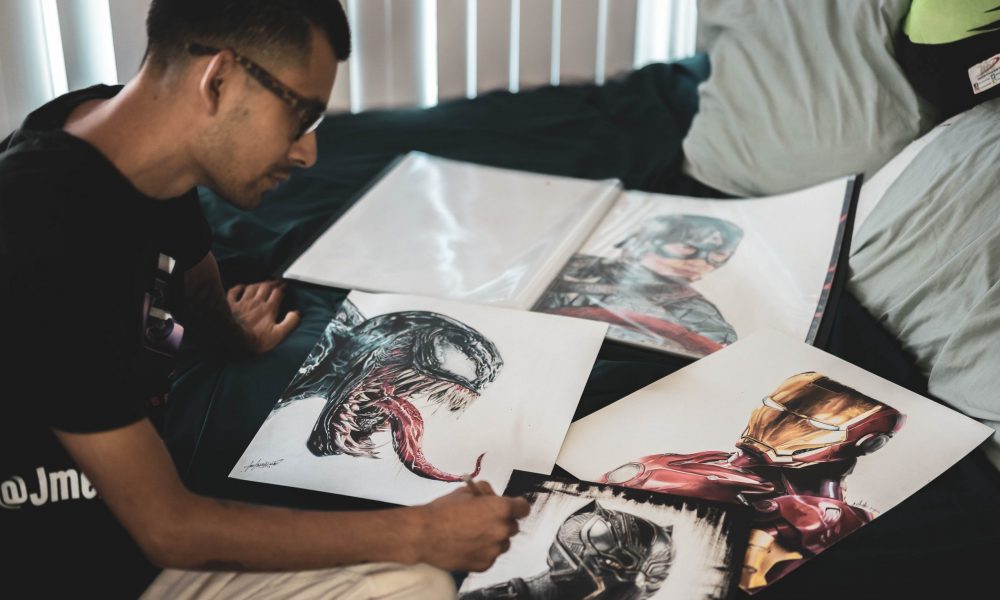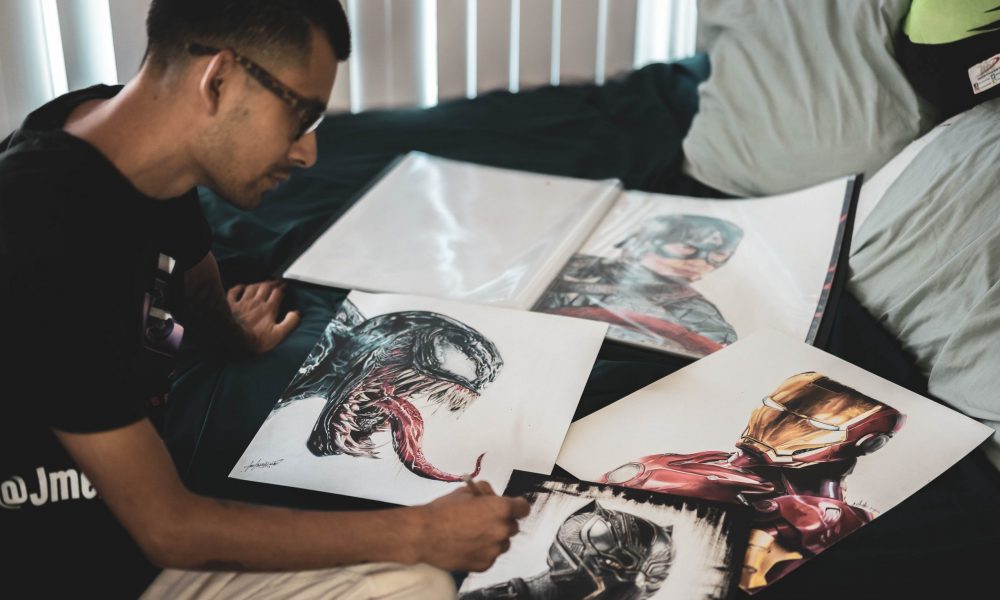 Today we'd like to introduce you to Jairo Clemente.
Jairo, please share your story with us. How did you get to where you are today?
I remember always watching my older brother draw consistently and I would be amazed by it. By the time I was ten, I picked up my pencil and spent hours making doodles. I soon realized later on in life that this would be my greatest God giving gift. Growing up in Lennox, it had exposed me to a lot of violence, drugs, and gangs were no different, everyday the choice to commit self demise was always available, all I knew was that I existed among all the chaos. The irony was that my dream wasn't initially to become an artist, it was actually to become a professional skater. As a kid, I've always dreamt on being on the cover of a Trasher magazine, however, that quickly came to an end when I broke my ankle when I was 15 years old.
On the other hand, I never left my art skills behind, whenever I had the time to draw it would be at school or at home. I wasn't the best kid in school, my grades were terrible simply because I spent my days drawing instead of focusing on my academics, both my parents were always working and I never got to interact with them as much or for them to take some time with me, after all, it was a family of five that needed attention. I came from a broken home where negativity was always lingering and I blocked all this by going out to friend's houses and we sit there and draw for hours. I didn't really understood most of my life growing up. By the time I was 18, life hit me hard and showed no mercy because I soon developed panic attacks and anxiety. I then became a father at 23 years old that my passion for art was very absent and anxiety kept me busy followed by depression that led me to dark times in my life. I had many roadblocks and everywhere I looked my future seemed so bleak, I lost my father at 26 so you can imagine the type of thoughts and darkness I was in but I had my daughter to always save me to keep pushing, keep hoping, and I never once failed her and didn't leave her sight but at this point in my life nothing was working out.
There was finally a silver lining in my life. I started playing DragonBall Z on my PlayStation 4 that I was noticing their artwork, I admire how well put it was that I decided to dig up my old supplies in my closet and start giving my passion a kick starter. I started sketching characters from DragonBall Z like Goku and immediately fell in love all over again. I took art more seriously I bought almost $1000.00 worth of supplies and this fueled me so much to improve and take on new art challenges that I felt so happy finally something positive was unfolding. I decided to create an art account to show my work and to receive and give help to other fellow artists. It didn't take long for my close friends and family to realize I had tremendous talent that I had a phone call from my old elementary teacher who invited me to show my art to the kids at Felton Elementary. I had a revelation after this to the point I had quit my job and became a full-time artist and now I see what my purpose is since then I've had the opportunity to showcase and devote time for my neighborhood kids. I now know that all I want to do is give my community kids a big boost in showing them that you must follow your goals and chase your dreams till this day I continue to work closely with 3rd-5th-grade levels and making fun projects with them.
A Huge shout out to Emelia Gutierrez and Dr. Celaya for contributing to my art dream and making this possible. My future plans are to give my small community color and life I wanna part the bigger picture and stand united here at Lennox. I always wake up thanking God for the gifted talent and it fills my heart to know the kiddos look up to me now as an inspiration and role model and I can't thank you enough for this amazing opportunity.
Great, so let's dig a little deeper into the story – has it been an easy path overall and if not, what were the challenges you've had to overcome?
It certainly hasn't been, I once left at $21 an hr job in order to become a better artist its not as what most people would think chasing dreams, it still requires tremendous dedication and patience, I was always disappointing someone with the choices I was making, for sometime I thought maybe I was making mistakes but then I looked back and realize this is my opportunities knocking at my door, of course, I'm gonna answer despite of what the outcome is.
What I came to find fast in the past year and a half of my art career was that everything comes with time no matter how talented you are, being good at something doesn't necessarily mean you'll get a break, for me personally my biggest challenge was accepting the fact I don't have the opportunities your average American citizen has, I'm from Mexico making ends meet was tough until I found a great immigration lawyer which took a lot to clear my status here. That was huge obstacle of to why I couldn't always focus on my art, everyday was a new sacrifice one for the other, believe it or not being a father and a broke artist while trying to be a future husband its one hell of a ride those things alone come with so many challenges, but nothing prepared for my fathers loss, that was the tip of my summit of problems his loss meant emptiness inside, so many mixed feelings went on and still affect me today. I'm very glad I was able to make peace with him before he passed, but its something that I won't ever be able to close again forever open wound.
Please tell us about JMelo Arts Studio.
What's amazing about my business is that it gives me the opportunities to hear out others wants and needs so it tends to get personal when I have a client requesting custom artwork, most of the time its memories of pets or loved ones being requested, being a one-man army in my business means I get to learn and make mistakes, choosing my own hours gives me great time to focus on other areas on my personal life, what my business is more known for would be the fact that I go and teach kids about arts and crafts at no cost, because here at Jmelos Art Studio I believe kids are our future of the world and I Donate as much time into them to make them see the possibilities of chasing dreams and goals. All the funding really goes back into my community whatever I can give ill give with no questions ask finally I specialize in photo realism artwork which I tend to separate myself from most businesses that involve artwork I make it a personal touch to each client's life.
Do you look back particularly fondly on any memories from childhood?
So many come to mind but I really have to say Christmas as a kid was the best even tho I didn't fully understand the struggles my mom and dad had at the time I was very happy receiving presents, as an adult I fully appreciate those memories, even more, I finally understand the sufferings that took place thank you Mom and Dad.
Contact Info:
Phone: 424-307-7178
Email: jmeloarts@gmail.com

Image Credit:
photo credits: Naidelyn Martinez
Suggest a story: VoyageLA is built on recommendations from the community; it's how we uncover hidden gems, so if you or someone you know deserves recognition please let us know here.