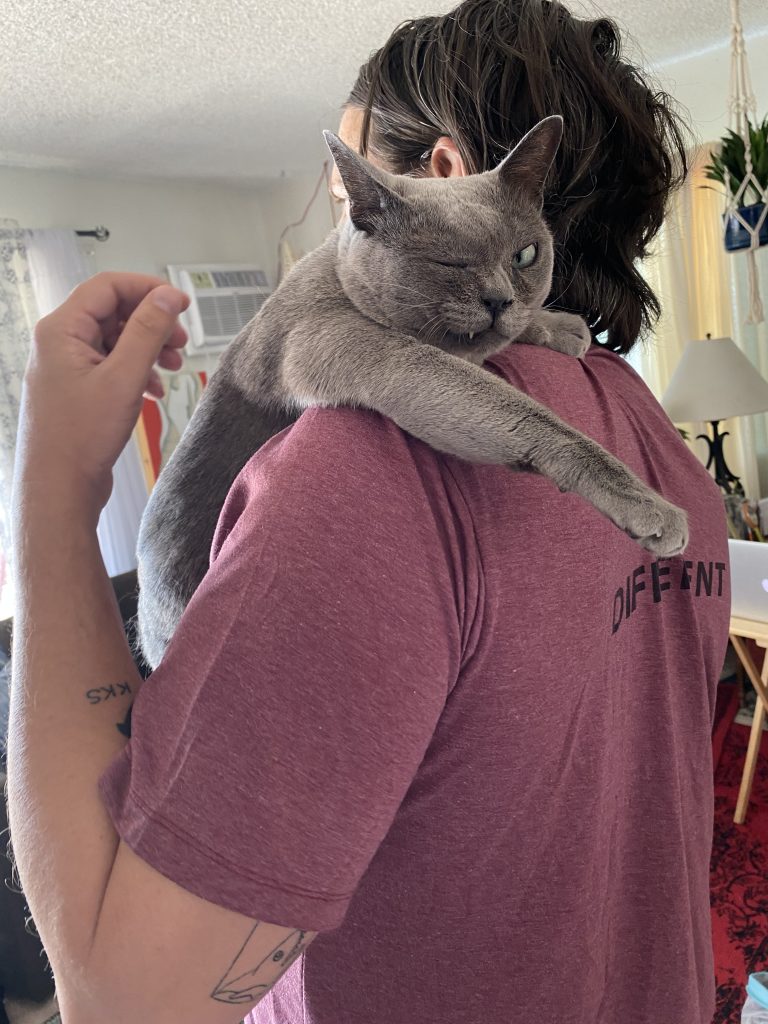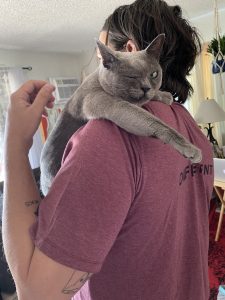 Today we'd like to introduce you to Jacob Smith.
Jacob, can you briefly walk us through your story – how you started and how you got to where you are today.
I grew up in Iowa and Chicago. Both definitely had their advantages and disadvantages. But being a kid in Chicago, in the mid-late 80s, had me pretty sports obsessed. Up until I was around 15, I was pretty confident I was going to be a pro basketball player… even though I was never even among the five best players on ANY team I ever played on…
A shorter friend of mine was told by his doctor that he'd be 5'10" when he grew up. So I just figured, if my short friend was going to be 5'10", I'd end up at least 6'10" maybe even 7 feet. Then I immediately stopped growing. I also learned that I was way better at making people laugh than I was at literally any sport. (Unless you consider darts a sport…) So I started doing theatre in high school. Then I basically kept doing theatre until today… I'd stop for a while because it took too much time, or I'd dislike the way things were going. But I'd always end up coming back. And in a really clear way, doing theatre has directly resulted in my having a career in film now. Try to follow along, and I promise I'll make it quick: I had lived in LA for a lot of years, basically drinking, bartending, and doing extra work. Someone asked me what I moved to LA for, and I said, "To be in movies…" Then they said, "You should try to go on auditions then. Or get an agent or something." It's always kind of a shock when you hear information you already know… So I signed up or Actors Access. The third audition I got from AA was to be a company member in a theatre company. I knew it wasn't exactly film-related, but theatre is ALWAYS fun, and you meet some good people. So I was nervous as fuck, smoking like a million cigarettes, all for this audition to join a theatre company that hadn't even done any plays yet…
Okay, fast forward, I got into the theatre company, became Associate Artistic Director, then eventually Artistic Director, then I stopped being Artistic Director, then I did Artistic Director again. In the midst of all that, I met my wife, Liz Fenning, and most of my friends in LA. So about five years ago, buddy Darren Mangler (who I met doing theatre) got me a job logging footage for The Deadliest Catch. The work itself was mundane, but the job was one of the best jobs and experiences I've ever had. Working and laughing with great people never gets old for me. I remember the job interview with Deadliest Catch, again I was nervous as fuck, and again I smoked a million cigarettes. I interviewed with Darren in the room with our boss Darla Marasco. She told me that Darren vouching meant basically everything, and we quickly became friends as well.
Fast forward again, to May of about 2018… Darren is having a happy hour birthday party, and I show up. I'm poor as hell at this point, but… it's birthday happy hour. Of course, you go. I had also recently backed my way into a pretty cool writing opportunity: an old friend, from right when I moved to LA, had reached out to see if I'd like to work on this concept horror script. Yes, OF COURSE I would. So when the Birthday Happy Hour happened, I was really focused on writing this script and that was about it. Anyways, Darla, who I hadn't seen in a couple of years at this point shows up at Darren's birthday Happy hour as well. She told me about how she had started a management and media company. I told her about how I was writing this concept horror script. She asked about the contracts I had in place. I was all like "Huh? Contracts?" And that's basically how I ended up with my first literary manager, Darla. Since she's taken me on as a client, she's kept me constantly working on my scripts and multiple collaborations. We have worked on projects with Gem Media, TrioTV, best-selling author Gary Renard, and many more. I currently have projects being considered with HBO, ABC, CBS, Blumhouse, Asylum, and Shudder.
Overall, has it been relatively smooth? If not, what were some of the struggles along the way?
It hasn't been that smooth, but I'd be lying if I said I've gone through the kind of torture some people need to overcome. Thanks to a loving family, who were fortunate enough to help when I needed it, I never lived on the street and was always able to get my car fixed. I think my Hollywood struggles will sound really familiar to most out here. When I was still trying to act, I got caught in that frustrating loop of how to get into the union. Back then, it was like you need to get three "vouchers" or get "Taft Hartleyed" or a million other vague things that I didn't understand. Then I got SAG eligible and didn't have the $3000 to join up… so I've basically just been SAG-E ever since. My writing career has been super, SUPER lucky. I didn't know how to get started really, so I just always approached it so that if I ever got opportunities, I'd say "yes" and be trained and prepared to do the work.
Funny story, my first writing gig came about in about 2007. This coke-addicted businessman came into a place I was bartending, and asked "If I offered you $100,000 to write my life story, what would you say?" I responded, "I'd say fuck yeah." Long story short I did not get $100,000 and we didn't come anywhere near finishing his life story. But I got $10,000 and wrote a play about the whole story, and now I'm turning that play into a film script. Some of the most clear memories I have from that whole experience are: him lying to his wife about what I was doing in their home (he said I was an entrepreneur opening a business), him showing me naked pictures of his wife on a laptop as he told me "I didn't take these pictures", the two of us standing in a room with his sleeping infant and his nanny, as he told me he wanted his life story written so that (after he overdoses) when his baby grows up he'll know more about him. It was crazy, I paid off some credit cards, and bought a new pair of shoes…
We'd love to hear more about your work and what you are currently focused on. What else should we know?
I specialize in writing original work for Film, Television, or stage plays. I've also made a big part of my career fixing other people's scripts or developing seeds of ideas into full-fledged projects. What sets me apart from others is that I have a real talent for mixed comedy and drama. I think any writer will tell you that both are important, no matter what genre you're working in. But I think I get genuine laughs, even in very dramatic pieces. And conversely, I can pull on your heart-strings, even if it's a door-slamming farce.
I also teach a film class for young adults on the autism spectrum, at Advanced Media Vocational Academy through Actors for Autism, and I absolutely can't wait to be able to hire these talented and creative students on to my own sets one day.
If you had to go back in time and start over, would you have done anything differently?
I wouldn't have been so polite when I first moved to Los Angeles. I was just so fuckin nice all the time, and didn't really focus on myself or my work enough. I did have fun! But I wasted too many years asking for permission to do things, instead of just fighting for my spot at the table. Also, I probably would have skipped doing the extra work… It was cool to see myself on the Gilmore Girls a couple of times, but all-in-all I did not enjoy that line of work very much.
Contact Info:
Email: jacobdavidsmith.asst@gmail.com
Instagram: @jacobdavidsmith_writer
Facebook: @writerjacobdavidsmith
Twitter: @jacobsmith550
Image Credit:
Actress- Liz Fenning
Suggest a story: VoyageLA is built on recommendations from the community; it's how we uncover hidden gems, so if you or someone you know deserves recognition please let us know here.