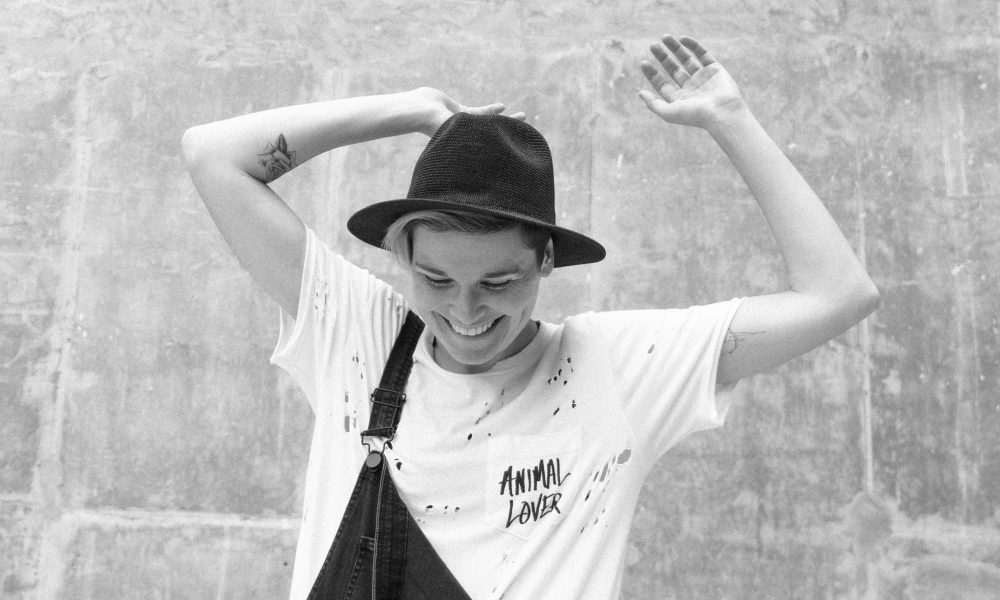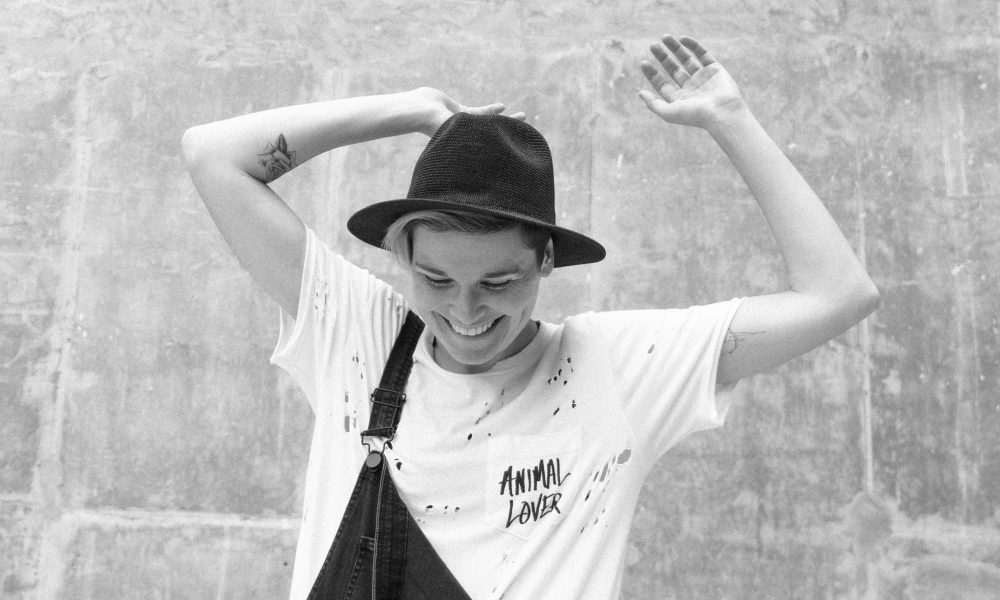 Today we'd like to introduce you to Jacky Wasserman.
Thanks for sharing your story with us Jacky. So, let's start at the beginning and we can move on from there.
I'm from Atlanta, GA and I graduated there from the Art Institute of Atlanta with a BFA in Graphic Design in 2005. In 2008, I entered a design contest for one of my favorite streetwear brands called Obey by Shepard Fairey who teamed up with a retail store (that's no longer in business) called MetroPark. The contest was to design a t-shirt graphic for Obey and if you won you got to have your design printed and sold in MetroPark retail locations across the USA. I ended up being one of two winners. This launched my interest and career into designing graphics for t-shirts. After that under my belt, I gained experience working in the industry for various companies.
After working my way up to Art Director at a branding company in Atlanta, I had gone through a breakup which lead me to take a look at my surroundings and my life a bit deeper and I wanted to see what else was potentially out there for me outside of Atlanta. I needed a change. I knew a couple of people that lived in LA and I wanted to explore what I felt was calling me from the West Coast. I set a date and packed up my Honda Civic with whatever I could fit, took my best friend with me and headed out on a two week road trip across the country to LA. It was the best time in my life because I felt so free. I didn't have a plan, a job, a place to live – I just knew for some reason that when I got to LA it would all work out somehow. My friends and family were definitely worried for me and thought I was crazy for leaving without any concrete support for income or even housing. It was the first time in my life I wasn't worried about what was going to happen in the future, I just let the universe take control.
Once I got to LA, things started to fall into place quickly. I ended up working for an apparel company and started freelancing. I found a place to live with a good friend of mine. I started making new friends and meeting new people. I had not been a vegan for too long once I was out in LA. So, I needed to start finding people in the community and making vegan friends. I looked to Instagram for that and ended up finding some really cool people. One of the first people I met was Amber St. Peter of Fettle Vegan aka GoodSaint. She was one of the first vegan blogs I followed when I first went vegan so it was super cool to meet her in person and become friends in real life.
It had been about a year that I was in LA and was searching around online one day for a vegan tee and didn't see anything I really was into. At that time the biggest brand around was Herbivore Clothing and maybe a couple other very small brands. Herbivore is amazing but just not something that fit my style. I thought to myself, maybe I should start my own company! I already knew the ins and outs of designing t-shirt graphics and being in the industry taught me a lot so I decided to do it! I knew I wanted to focus on veganism and environmental issues like GMOs as well. Basically, issues surrounding food and the choices we make every day that have an impact on the world, animals, and us. I began reaching out to all the entrepreneurs I knew and started asking them how they started their businesses and what tips could they give me and any logistics to get going. I followed their advice and took one step at a time to begin being a business owner. I wrote down a ton of names on paper that went all across the board and tried pairing things together until I came to the word BEET. I thought it would be cool as a concept to put BEET together twice. Then I thought about a mission statement. Well, I love music, being a DJ since I was 16 and playing in underground clubs in Atlanta as well as my new found love of cruelty free food so I wondered how I could marry those two things. Music and food. Well beets are food and then there's beats of music so that was perfect! Then, I wanted to show that all we need to do is take one step at a time to make the world a better place. So that's when BEET by BEET was born except to make it visually cooler I used an X in the middle instead of spelling out the word by. And boom! BEETxBEET was ready to go!
I started with about 4-5 designs and used money I made while freelancing at an apparel company. It really wasn't much. Maybe around 5K. At this point, I now had a full-time job with that company and was working around the clock. I'd wake up early to work on BxB, go to work, come home and work on BxB. I'd work on BxB on the weekends too. I was hustling at making it happen. I did everything I could think of to market myself. I met as many vegans as I could, I went to as many vegan events as I could. I even went to a speaking engagement where my idol Shepard Fairey and my favorite music icon Moby gave a talk on business and digital media. I brought shirts with me and met them both with BxB shirts as gifts. It was really cool. I love that LA is like that. It's just a place where cool things happen and you can make things happen. That's why people come here to live their dreams. Anyways, eventually over time my brand was getting more known and I was getting my product into hands of social media influencers and building a following online. In my first year I was lucky enough to have Ariana Grande follow me on Instagram. I had no idea who she even was at the time. That boosted my follower count up in a very short time.
After working full time and building BEETxBEET on the side, I got to a point where it was becoming a struggle to dedicate enough time to both jobs. The company I was working for ended up closing our office and so I was forced to look for another full-time job but I was reluctant to find one because I really just wanted to focus on my passion but I was unsure of taking the risk at that point. I begrudgingly accepted a job at a marketing company where I was making the most money I ever made, had paid health insurance and job security. But, I was driving to work every day feeling sad, depressed and confused. Asking myself why am I here and not feeling like I belonged. It took me less than a week and I quit! ha! I knew it was time to take the risk and go at BxB full time. So I did and luckily it has been growing. I still do freelance design work here and there but most of my time is spent on BxB and I couldn't be more happy and grateful doing what I love every day. Sure, there's pros and cons to working for someone over working for yourself but that's different for everyone on what they will be able to handle and sacrifice in different ways. It's now been 4 years since I've lived in LA and 3 years since starting BxB. I wanted to mention that I launched the company on a specific date, September 18th which is the anniversary of the loss of my mother that occurred in 2005 just three months before graduating college. I wanted to make that day not one of just remembering a devastating loss in my life but a blessing of starting something on my own and creating a happy memory from that as well.
I think all the events that have occurred over my life have prepared me to start this business and I am ever so grateful to mentors along the way especially Scott Alterman who was my former boss in Atlanta and saved me from working in retail at Urban Outfitters after the collapse of the economy in 2010 and believing in me. I have learned a lot along the way and I'm still learning. I have also had amazing support from friends and family and wouldn't be here without the great support of the vegan community. And of course, none of this would have happened if I didn't go vegan! Veganism is the best thing that's happened to me and I only wish I would have done it sooner.
I went vegan about five years ago. At the time, my partner was vegetarian but I still had stigmas and stereotypes associated to what I thought vegetarians and vegans were. I was just uneducated and didn't understand it. I NEVER thought I'd be vegan. I loved pepperoni pizza and a good steak. Being with my partner though, I was eating less meat and over time started to gain interest in learning about where our food comes from. I had wanted to try juicing and maybe going gluten free. I watched Fat, Sick & Nearly Dead which lead me to watch Forks Over Knives. That was it. After watching that film I knew I couldn't contribute to the suffering of animals anymore and not to mention the destruction of the environment and health impacts on our bodies. I was just shocked and saddened at what kind of a messed up system had been created all this time by the meat and dairy industries and wanted to do something about it. It took me some time to transition fully into veganism but I will never go back. I love living this lifestyle and I'm proud of it. I love helping people and animals. It's really rewarding. There's plenty of documentaries out there now but one of the most popular is What The Health. It's been incredible to see the response of so many people trying out a plant-based diet because of watching it. If there's anyone reading this who might be interested in a plant-based lifestyle please feel free to reach out.
Overall, has it been relatively smooth? If not, what were some of the struggles along the way?
The struggle is real but worth it! I'm not sure there is such thing as a smooth road when you own your own business. ha! It can definitely be an emotional rollercoaster at times but I feel like that can go for anything. When you are first starting out there's so much to learn. You just have to really go by trial and error and seeing what works for your brand and really put in the time and effort to learn.
It's one thing to want to design something cool but a whole other beast when it comes to producing it. There's a lot of variables involved in making apparel and I have spent countless hours researching and asking questions to figure things out along the way. I'm still learning every day.
Since I'm the sole employee in my company it's really hard at times to do everything to run the business but luckily, I get help here and there from my partner, friends and family. Sometimes it can be very overwhelming and at times you can second guess yourself about is this right? Is this even making a difference? But when you look at all the positive things the company has done so far like donate to animal rights organizations as well as other non-profits and hearing great feedback from customers about how it helps them discuss tough topics easier through wearing your apparel, it's really rewarding.
Alright – so let's talk business. Tell us about BEETxBEET – what should we know?
BEETxBEET is a lifestyle brand focusing on spreading awareness about veganism through fashionable apparel allowing you to be an advocate for positive change just by wearing a t-shirt. Our vibe has a touch of humor to it so it's easy for someone to help break the ice on the sensitive subject. Our tees are meant to strike up conversations and get people talking about animal rights and the benefits of a plant based lifestyle. We are the voice for the voiceless. We carry genderless styles, kids styles as well as small accessory items. BxB will be three years old on September 18th 2018.
I'm the sole owner, designer and operator. Our brand is all about minimalism with a black and white color palette and simple clean designs. That's what people know us for. We also push the envelope in the way of fashionable styles and offer other products than just t-shirts like lapel pins, hats, beanies, mini-notebooks and other apparel items. There's something for everyone because we are a genderless company and you don't even have to be vegan to wear some of our designs. We source our blanks from reputable companies who don't use sweatshops and are mostly made in Los Angeles. Our screen printer is also in Los Angeles, women owned and use vegan friendly inks. We are currently working on a plan to move into the more organic and sustainable space as well. Currently, we offer a few 100% organic styles but our goal is to have everything be made completely sustainable and from environmentally friendly materials in the future.
Any shoutouts? Who else deserves credit in this story – who has played a meaningful role?
Absolutely! I mentioned my former boss in Atlanta and Amber St. Peter. I've had the pleasure to work with Moby who is a great advocate for the brand. He has been very generous with his time in working with us for photoshoots and video content. Mercy For Animals is a great animal rights organization who we did a collaboration with last year involving a small collection with a portion of proceeds benefiting the organization. A lot of vegan influencers on social media including Vegan Fat Kid, Nom Yourself, Jason Wrobel to name a few have shared and promoted the brand. Other celebrity supporters include John Salley, Kat Von D, and Tony Kanal. My partner has been a tremendous supporter and helps me all the time packing orders, giving input on design ideas, working my booth at events. My family has also supported me. I am grateful to everyone who has contributed in some way.
Pricing:
Our tees run from $28-$38
Contact Info:

Image Credit:
Photographer – Dylan Sido / @dylansido
Male model – Jona Weinhofen / @jonaweinhofen
Female model – Michelle Weinhofen / @michelleweinhofen
Getting in touch: VoyageLA is built on recommendations from the community; it's how we uncover hidden gems, so if you know someone who deserves recognition please let us know here.