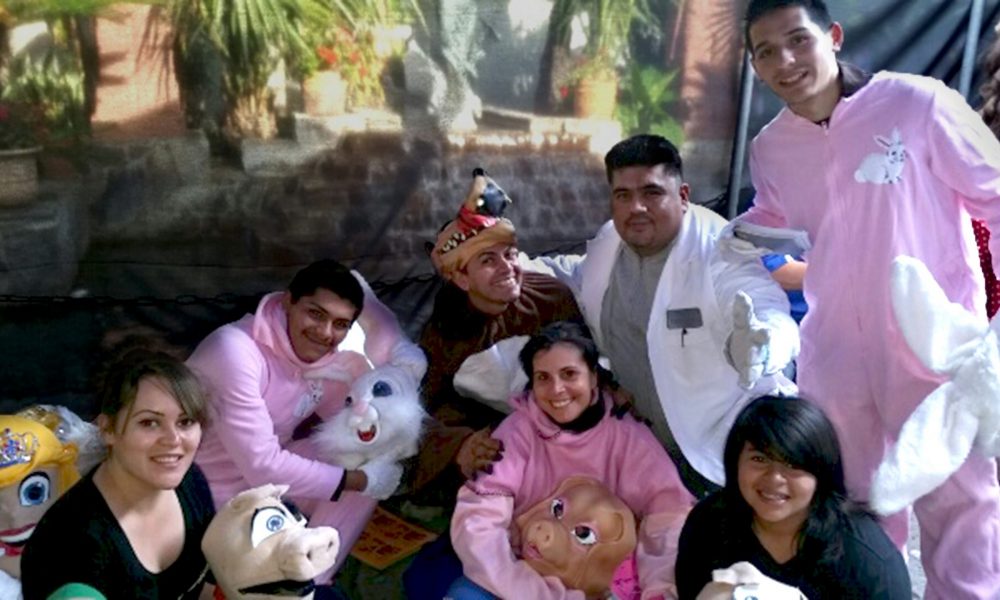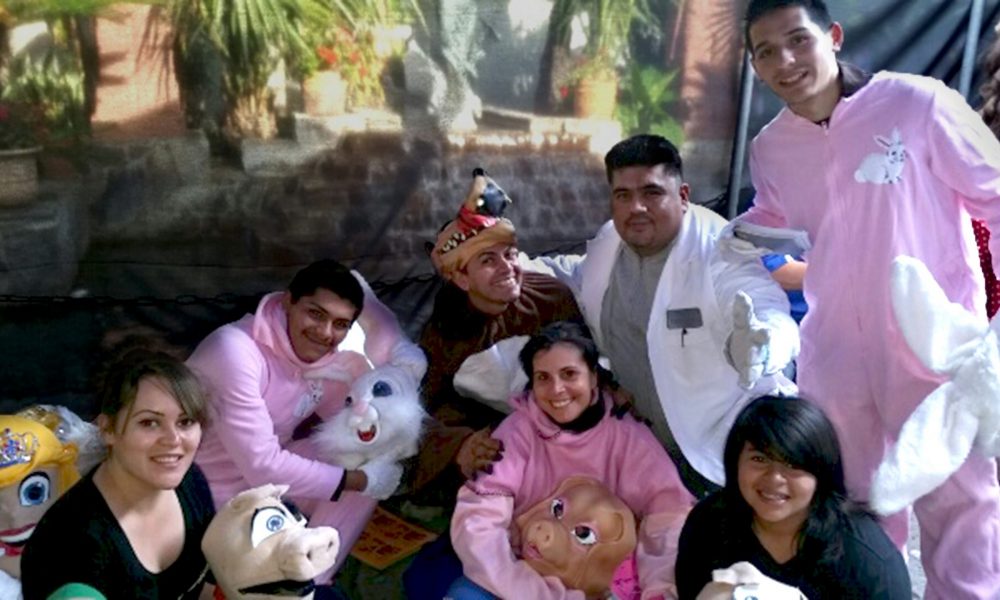 Today we'd like to introduce you to Jackie Torres and Mario Ramirez.
Jackie and Mario, please share your story with us.
I started working as a TV producer for the Telemundo Network in 1990. Back then, the TV industry was highly profitable because it was in the hands of a few powerful companies. This was positive and negative at the same time. It was positive because as a producer you had access to entire studios that had many departments that were at your disposition to produce a TV show. It was negative because you could only do what you were hired to do and this is frustrating for someone who wants to bring more positive content to TV. At first, I was convinced that having great ratings and getting the sponsorship of advertisers was enough. I soon discovered it was not. I had the number one TV shows at the channel and the highest sales and yet, other than very occasional TV specials, I was not allowed to create content I felt the entire family could watch. On top of that, I also wanted to have the liberty of using talents of my choosing. This was more than a challenge on TV because the big companies tend to prefer using talents that are famous regardless of whether they are the best people for the job or not. I soon realized that having an education prepares you for doing the job right but having the name kept you on the job. I decided to work on my name by adding acting training in New York. I now had a Master's in Public Communications, a Bachelor's in radio, TV, and film and professional training in Acting. All of this, plus my experience as a Producer, helped me to get into the film industry. I produced, directed, wrote and acted in many films for several companies. This was quite thrilling for a while, I was both working on my name and hiring several people for several positions.
However, even though I had much more freedom on film than on TV, I faced the same challenge I had encountered on TV: their choice of content was different than mine. The companies that hired me thought that the profitable concepts where those that focused on action stories. The problem was that many of the stories focused on subject matter that did not center on positive moral values. The drug dealer was the hero, and I had serious problems with that. On top of it, the independent film industry that thrived while VHS's and DVD's were sold, had a contender that made the profitability plummet: the internet with its new streaming capability. Those two events convinced me I had to try another approach. It was then when, along with Mario Ramirez my partner and husband, we decided to make our own vision come true. Since Mario's true passion is theater, we decided to give films and TV a break in order to explore the world of theater and live events. There, we discovered our audiences also had our same need: to be able to enjoy whatever show was offered in the company of the entire family.
People were relieved to discover our shows could be watched by everyone without the fear of inappropriate language or situations. As the audiences realized they could trust us with their entertainment, we realized many of them wanted to be a part of this world but lacked the resources or the know how to be a part of it. That is when we started to choose many of them to train them and involve them in the process of making live shows, theater, puppets, and mascots. Since most were not professional actors, we had to be with them in every step of the process, but we gladly did so because entire communities got involved, excited to see one of their own in a professional stage. For many years we have involved several communities in this love for theater and live shows. We have also enjoyed sharing with the radio shows and books and some of them are being trained by us to produce their own events. We plan to do the same with TV series and films. There is a need for content with positive family values and we are fulfilling it and are gladly training others with the same values to join us in this adventure of producing for several venues with the family in mind.
Great, so let's dig a little deeper into the story – has it been an easy path overall and if not, what were the challenges you've had to overcome?
No, it has not been a smooth road, far from that. There have been too many struggles. I already explained several in the previous question but will provide more here, since obstacles are our daily bread in this or in any business. In my case, I am a woman and I was the only female TV producer at the time I started working for Telemundo in Puerto Rico. Everyone else in power was a man. Therefore, every concept was tailored to men and women were not taken into consideration. I had just obtained a Master's in Journalism and Advertising and among my school projects, I did a thesis about the buying power of women in the automotive industry. We were the top buyers then, but the commercials were still targeted towards men. They always had to show a woman in a bikini. This infuriated me. Those commercials did not appeal to me.
In my thesis, I proved these commercials were not helping their sales because women were the buyers now. I guess those school projects gave me the perspective needed to know TV was making the same mistake: women were used to attracting men but they were not considered to be the decision makers. My first goal was to show we were the decision makers and therefore did not need to be portrayed as the sex symbols to attract men to buy. Day in and day out, no matter how high were the ratings in something I had written and produced, I had to fight my male co-workers to avoid having a woman in a bikini while they were fully dressed. This was draining for me, the fact that they favored having women in bikinis over anything else that would be more appealing to women. Even after I had proven myself as a producer of several number one TV shows, when I started to direct films I encountered yet another obstacle: men refused to work for a woman. I had to work twice, triple and more than my male counterparts in order to be taken into consideration. On top of it, every time I had an achievement, the press would try to diminish my achievement insinuating I was there because of my young age or looks. No one checked my preparation or experience. Women were subjected to that and we had to keep quiet and just keep doing our job. As the years went by, being a woman was no longer so terrible but trying to do something different was. Many companies want you to just do what you were hired to do without a saying in anything else. That is acceptable for followers but for leaders is heart-breaking, to say the least.
Leaders do not want to just do what others tell them to do, they want to achieve higher goals, to make things better, to take them to another level. In my case, every time I wanted to raise the bar I would find so many obstacles, the main one being: "if it ain't broken don't fix it". That is a lie. Everything needs maintenance. We need to constantly outdo ourselves or else we will be out of our jobs in no time or we will be doing something we hate for the rest of our lives. I cannot do something I hate. I have tried and it just has not worked for me. But doing things the way you want brings in new obstacles. The first one is that you will have to provide your own budget and getting it will require more work on your part. You will also face more opposition from the ones in power. Doing the right thing is draining and is also financially challenging but it is worth it, especially when you can soundly sleep at night knowing finances might be tough but your work did not harm anyone.
Jakmar Entertainment – what should we know? What do you guys do best? What sets you apart from the competition?
We are content creators for live events, theater, TV, films, radio, books, and e-books. We specialize in content with positive moral values the entire family can watch together. We are proud of getting entire communities together and cultivate in them the love for theater and community involvement. While many looks for recognition, fame or money, we recognize that although those things help build a career we prefer to focus on inspiring others to be the best they can be. We want to motivate them to choose positive family values over fame or money. In the long run, a family will always be there for you, no matter how rich or poor you are, while fame and money can only buy the part. We aim at empowering families while at the same time entertain them.
What moment in your career do you look back most fondly on?
Publishing our first book: "Save Me First" which provides over 200 tips to survive a hospital physically, mentally and spiritually. This book shows how having positive moral values will help anyone survive a hospital stay. Several communities have joined a movement created by this book to "heal the world". This is the kind of difference we want to make in the world. Your life changes when tragedy hits you but when you take the bad and transform it into a blessing for everyone, then you have achieved something to be proud of.
Contact Info:
Getting in touch: VoyageLA is built on recommendations from the community; it's how we uncover hidden gems, so if you know someone who deserves recognition please let us know here.