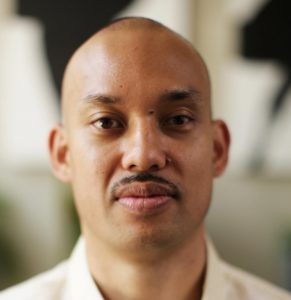 Today we'd like to introduce you to A.J. Calomay.
A.J., please share your story with us. How did you get to where you are today?
My road to working as an editor and in post-production for 20 years now wasn't the usual path. I never went to film school or took formal filmmaking classes. As a kid, my cousins and I shot skateboard and home-made horror movies. That got me familiar with the world of do-it-yourself filmmaking.
I also played piano for eight years, so I think that gave me a sense of rhythm, timing and tempo. When I got to UCLA, I was involved with the Filipino club as a peer counselor. Since I was around the activities of the club a lot, I started filming events with my dad's hi-8 camera. That eventually led to me editing with two VCRs again. Once non-linear editing for home computers was affordable, my friends and I pulled our money together and bought some hard drives, a fast computer and Adobe Premiere editing software. Under the company name of "Bahay Bidyo Productions", we shot and edited college stage shows in SoCal.
Although I graduated as a Psychobiology major, I ended up deciding to work in the world of post-production. With no tv/film experience or education on my resume, I ended up landing a job as a post-production assistant at a commercial editing house. That was the start of a now 20 years career which has taken me from small editing companies, to MTV, to Disney, Current TV, the Speed Racer movie, and then eventually settling into scripted TV as an assistant editor where I've worked on a wide range of shows: Covert Affairs, Mr Robot, Legends of Tomorrow, New Amsterdam, Hunters, and now an upcoming sci-fi show for Apple TV+.
At the same time, my creative work wasn't limited to my day job. Since I graduated college and started my filmmaking pursuit, it's always been important for me to share stories from my community and help amplify voices for the underrepresented. I've directed indie docs for hip hop artists from Stones Throw Records: Wildchild and Dudley Perkins and, along with Patricio Ginelsa from Kid Heroes Productions, I've helped produce over thirty music videos with Filipino artists and themes. Music videos for the Black Eyed Peas "Bebot" and "the Apl Song", featurettes for the Filipino American movie "the Debut", as well as a feature film, the action/comedy "Lumpia" and currently "Lumpia with a Vengeance", which is in post-production.
It's been a long, winding road but I'm very happy to have worked with the people and projects I've fortunate to be a part of. At almost every step, these projects have aligned with my interests and values.
Has it been a smooth road?
My family had no precedent of what it was like to work in film/tv or entertainment. So they were worried once I decided to go into this direction after I had graduated. It wasn't something they were ready for. My mother and father immigrated here from the Philippines in 1969 and worked in the same industry they studied in, Nursing and Engineering, respectively, for over 30 years. And here I am bouncing around from entry-level post-production assistant job to the next. Eventually, I had built some good experience, a reputation, and skills to get me out of entry-level jobs and into more editing jobs. But even then, after all this time, it's still a struggle as you have to keep up with the ever-changing demands of the industry. At the same time, I can't help but struggle with "imposter syndrome". I've been lucky to be on some amazing high-profile shows, but many times, as a shaved-head brown guy, I feel like the "only one in the room" in the post-production world.
Also, I've been an assistant editor since 2011. I've seen a lot of my colleagues move up and become full-time editors. I can't help but wonder if producers will see that I'm "past my prime", which is probably a ridiculous thought but can't help think of. On the indie side, our film "Lumpia with a Vengeance" was Kickstarted back in 2013. In late 2018 we officially wrapped filming, and currently we're still in post. Trying to produce this superhero film while working a demanding full-time schedule has been difficult. And I find myself editing at work and at night for 18 hrs/day for months and months. It's exhausting. But I really believe in the project and there is a community behind us so it keeps me on the road.
So, as you know, we're impressed with Xylophone Films – tell our readers more, for example what you're most proud of and what sets you apart from others.
Xylophone Films has been my banner for editing work outside of my day job. Besides the work with Kid Heroes Productions and our current project, "Lumpia with a Vengeance", most of the Xylophone work has been in post-production and branded content. We've worked with companies such as Fandango, editing their movie featurettes, and X-Box, where we filmed interviews and edited pieces for them at Comic-Con with a same-day turnaround.
What I'm most proud of as a company is that we do our best to give opportunities to young folks of color who may not have many connections in the industry through mentoring and talent development. I've brought on people to projects after they've reached out and demonstrated a willingness to learn about editing. With my indie Xylophone work and my TV career, I have my feet planted on both sides where I can create a pipeline for those looking for a way in the film/tv industry. I know as one person in my position, I can only do so much. But I hope to instill a little bit of knowledge, skill, and inspiration along their journey.
What role has luck (good luck or bad luck) played in your life and business?
I'll start with bad luck, or really, an unfortunate accident. When I was 15, I was shot in the left eye with a BB gun. It immediately blinded me. I vividly remember the nurse in the ER telling me that my eye would never be the same again. From then, I knew life wouldn't be normal, and that I'd have one thing, one ability less than everyone else did. I went through six surgeries in a span of 3-4 months. I knew that the only way things could change is if I stayed patient, positive, strong and maintained hope. At one point, I was the one consoling my parents, telling them I was going to be ok.
Although that accident made me grow up to be a cautious adult, I still carry that patient, positive and hopeful attitude with me today. No matter what the project is –a wild, visual effects-filled action comedy movie, or the competitive world of scripted television in Hollywood– I know if I ride it out, I will be ok. And in some cases, with the projects and people I've worked with, I am quite lucky.
Contact Info:
Image Credit:
The Raconteur Collective; Jamison Boyer
Suggest a story: VoyageLA is built on recommendations from the community; it's how we uncover hidden gems, so if you or someone you know deserves recognition please let us know here.