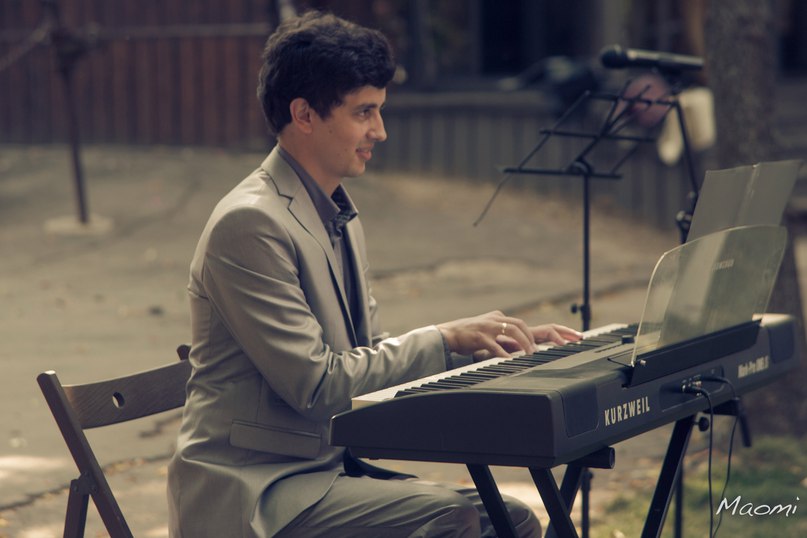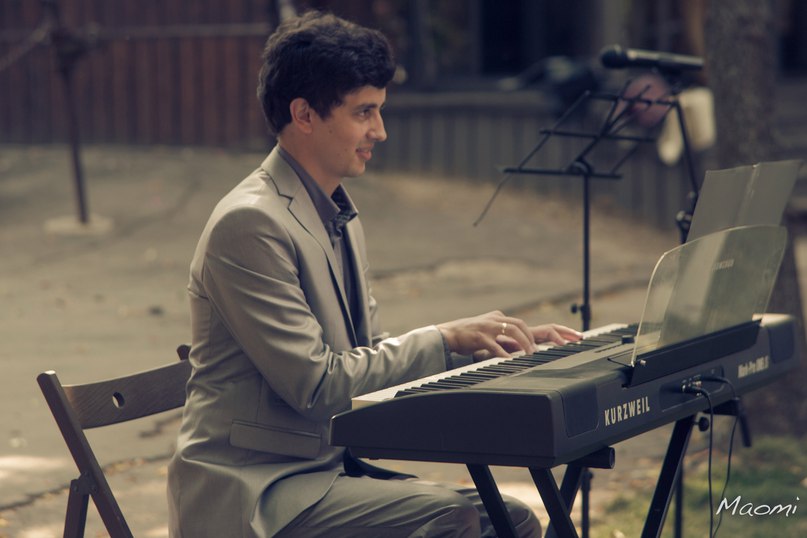 Today we'd like to introduce you to Ivan Shapovalov.
Ivan, please share your story with us. How did you get to where you are today?
I've been playing piano for over 24 years so far and my first teaching experience was at age 17 but it really started in 2004 in Moscow, Russia. I moved to Moscow from my birth country Kazakhstan because since I was a child, I dreamed about studying classical music in Moscow, which is one of the best places in Europe for studying music. Right after I passed my entry exams at the Gnessin College of Music I met a couple from South Korea and they asked me to teach piano to their 4-year-old son. Since then I don't know what I love more – playing piano or teaching piano. Even though for a few years I tried non-musical things, like working in TV production, advertising, events, sport, tourism and even night clubs, I never stopped playing and teaching piano. I played in restaurants, museums, libraries, concert halls, opera studios etc. and eventually, when I finished my college, classical academy and graduate school, I founded a piano studio where I taught my private students of different ages.
Overall, has it been relatively smooth? If not, what were some of the struggles along the way?
There were some moments when I wanted to give up everything, go back home and have a "simple village life" but something always stopped me. In 2004 I studied in Bishkek, Kyrgyzstan. Over there I got my first job as a band pianist in a restaurant. 6 days a week after school I played at that restaurant until midnight and couldn't get back home because I didn't have a car. For a couple of month, I had to sleep on a grand piano at my school which was close to the restaurant I worked at. I remember I used 2 curtains which I found in the room I slept – one as a mattress, the other as a blanket. And my backpack was my pillow. It was very uncomfortable but I didn't want to give up the job I had. Now I can see that it was for the best.
Working there, I saved enough money for my dream – as soon as I got a chance I bought a one-way ticket to Moscow. However, Moscow wasn't perfect either. Once I spent a night under the sky because I didn't have money for a hotel room, I didn't know anyone there so I stayed at a train station. After I finished my college, I moved forward and wanted to continue my musical education in Maimonides State Classical Academy. I did it eventually, it took time and hard work, working and studying at the same time, at times a few jobs at once. In 2010, I worked in one private opera studio as an accompanist, in one restaurant as a pianist and one tv-production company. It wasn't easy but for some reason I remember that time as one of the best in my life. Here in California life seems to be a little different than in the countries I lived before. As an immigrant, I struggled a little with my papers in the beginning but I get a lot of support and love from my wife and her family.
After all, I don't think there is a person who could answer: "Oh, I'm the luckiest one, whatever I do – it's always smooth." Everyone struggles sometimes but the thing is not about struggling, it's about how you consider those situations, how you handle them, what you get/learn from them. Eventually all those things just make you stronger and faster.
Please tell us about Ivan Shapovalov Piano Lessons.
Piano is my passion and my field. I teach classical piano, music theory, music history, harmony, pop & rock music, jazz, improvisation, song writing. Since the beginning of 2016 I teach my students in Bellflower at Arts Development School of Music. Not so long ago I got my membership from Music Teachers' Association of California and so far I'm doing what I love to do. I also work as a teacher at Yamaha Music School in Cerritos and as a pianist at Rio Hondo College.
When I was just starting my career I liked to tell people, I'm a winner of different musical competitions and that I've been involved in master-classes with world famous pianists, later I realized that none of those things set one apart from others. There is a lot of musicians who win competitions, and are involved in master-classes with world famous pianists and it doesn't tell people anything about you, unless you're another pianist and you know what it is about.
What really sets me apart from others is – one of the best musical educations and many years of international experience.
I've taught in Asia (Kazakhstan, Kyrgyzstan), Russia (Moscow) and America (California). Now I am 31 years old and have over 13 years of teaching experience and it taught me different methods of piano teaching so now I feel absolutely comfortable teaching varieties of musical subjects.
Why do I mention my education? Since the 19th century Moscow has been known as one of the most cultured and musical European cities. The musical education system is based on the methods and traditions of the founders and first teachers of Moscow Conservatory. The system which raised Tchaikovsky and Rachmaninoff is still alive due to the continuity of music teachers in Moscow colleges, academies, universities etc. It's like a music knowledge arch which is being stretched from the 19th century to our days.
That's what made me choose Moscow for my musical education. Now I'm glad to be a part of that continuity and I'm happy to share that knowledge with my students.
However, even though I got my master's degree a few years ago, I keep learning. I believe that good teachers not just teach, they also constantly learn. I'm learning from my students, they are all different and I can't teach all of them the same way.
Sometimes, when students know what they want, it's easy to follow a program which will be perfect for them, but other times I'm not just following popular programs or methods I know, I'm combining them, changing them, improvising, trying to elaborate something new, according to students' needs.
What were you like growing up?
My early childhood was at the end of Soviet Union time in a small village and I remember some things, like standing with my mom and younger brother in line for 2-3 hours just to buy bread, and being allowed to just buy 2 loafs per person so whole families would be standing together in line because the next time there may be bread was unknown. One can say as a child I started to learn how to be patient.
I enjoyed our family time very much, celebrating holidays together and with friends.
My mom told me that when I was 3 years old, I used to call myself Sebastian Bach. I learned his name from a movie we watched with my family but for some reason I preferred guitar and didn't even touch piano until I was 6. I was just a regular kid, I liked basketball and soccer, karate and Nintendo games. I also liked reading and kept a list of the books I read. I wrote their names, authors and in the end of every year I counted how many I read. In one lucky year, I read 62 books but never could beat my own record since then.
Contact Info:
Getting in touch: VoyageLA is built on recommendations from the community; it's how we uncover hidden gems, so if you know someone who deserves recognition please let us know here.