Today we'd like to introduce you to Ivan Phu.
Hi Ivan, please kick things off for us with an introduction to yourself and your story.
I am an animator who is trying to show off my work and my love for it as best as I can. Even though my story isn't particularly remarkable in my opinion, but if someone is willing to read and connect to it, then I will be more than happy to share it.
For as long as I can remember, I have loved being creative and working with my hands in some way. I would never give up drawing even if it meant my grades in school would plummet. It was the thing that gave me the most comfort and escape from any hardship that reality would try and throw at me. I was lucky enough to have teachers that were still willing to praise my work even if I was failing their class. I think that was the thing that kept me going to pursue my career in art.
Previously I have worked as a teacher's assistant to a former Disney animator as well as having done some animations for an unaired Pfizer ad at a company called Kilograph. Currently, I am an animator and designer for a company called Com2us Holdings where I am a part of their in-house development team for mobile games. I'm excited to see where my journey takes me next!
We all face challenges, but looking back would you describe it as a relatively smooth road?
To start: I am the second child to a family of immigrants from the Vietnam war, so the career path I'm in today was not my parents' first choice for me. Like many Asian-American diaspora families, it's common to want your kids to grow up prosperous in a lucrative profession so that they won't have to live through the same hardships as their parents once did. My own parents were much the same, wanting me and my sister to have good grades, go to good colleges, and go off to earn butt-loads of money to live comfortably, and hopefully they can ride on our coattails of success. This, however, was not the case for my parents, sadly.
My choice to become an artist has always been plagued with self-doubt, disappointment, uncertainty, thoughts of not living up to expectations, and of course the constant nagging and intrusive thoughts of imposter syndrome. From high school onward, I had constantly worried of whether or not I would be able to make a living doing what I had wanted to do, and even more so of whether I could even make that dream a reality. I didn't have the money or the resources to know what I would even need to be focusing on to get to where I wanted to go. I was also incredibly naïve when starting out, thinking that what I knew at the time was enough to get me along. It wasn't until after graduating college that I fully realized how ill-prepared I was for my own profession. You would expect finding a job for your degree that you just got would be easy, but rejection after rejection from employers that just wanted more than any fresh graduate to offer, it became incredibly dejecting. Even so, I had to keep pressing on, this was the path I chose and I have to keep walking it and keep learning from it.
Appreciate you sharing that. What else should we know about what you do?
I am an animator. I draw pretty pictures and I make them move. Conversely, I make other artists' 3D characters move for them. I give characters the ability to be alive in the medium they were designed in. As an animator, I am also an actor. I give a performance through the animations that I create, translating how I would move, twist, or jump, into the character that I am working with. I infuse personality into what would otherwise be a lifeless mannequin. Any dance, punch, walk, or jump you see from a cartoon, was most likely performed by the animator themselves at some point.
Though I do animate characters for a living, the types of animation I enjoy and find the most pride in are facial and emotional animations and, even more so, traditional effects animations. I love to give things personality, be it a human face or the elements themselves. There's nothing quite like animating effects, figuring out how to time an explosion just right to create the most dramatic moment in a fight scene, or designing a geometric pink flame that uniquely tells the audience what kind of whimsical fantasy world it belongs in, the limitless possibilities of bathing whatever sci-fi, fantasy, or even mundane worlds in its own atmosphere using the very visualization of the elements themselves, is just incredibly fun.
Outside of animation, I absolutely love to draw and design characters. From adorable little creatures that squeak when they walk through a field of flowers to hulking beasts that strike fear into the hearts of their enemies or even some combination of the both, I have always enjoyed drawing and illustrating them. If you need some help designing a big, beefy, battle-scarred warrior with a heart of gold, like the ones shown below, or a punky goblin girl who can't help but pick pockets, I can definitely be there to help. Even now, I am also creating characters for some of the mobile games for work.
I am somewhat of a jack of many trades, however, I don't consider myself to be particularly impressive. Even so, I do put a lot of care and love into my work and hopefully it shows. I want to think that the amount of personality, versatility and hard work that I put into my characters and animations is what really makes my work shine over the rest.
Have you learned any interesting or important lessons due to the Covid-19 Crisis?
If there is one thing that I have learned from this pandemic, and not to sound like a self-help book but, no matter how much of a home-body you are, you really should walk around more. Having been lucky enough to be able to work from home during this time, I have been stuck at my desk thinking that I was being productive just by being here, but it has in fact not made me more productive but rather less productive and with more back pain. It has benefitted me greatly to leave my desk at least once every hour to stretch, move around, get some tea or coffee, or just to converse with whoever else may be in the house. We all know how stir crazy being holed up inside for two years can make you, so be sure to drink plenty of water, get some sun, and be sure you're not just sitting for 8 hours straight. Even stagnancy can be exhausting. And more than anything, be kind to yourself and be kind to others, even if this world hasn't been.
Contact Info: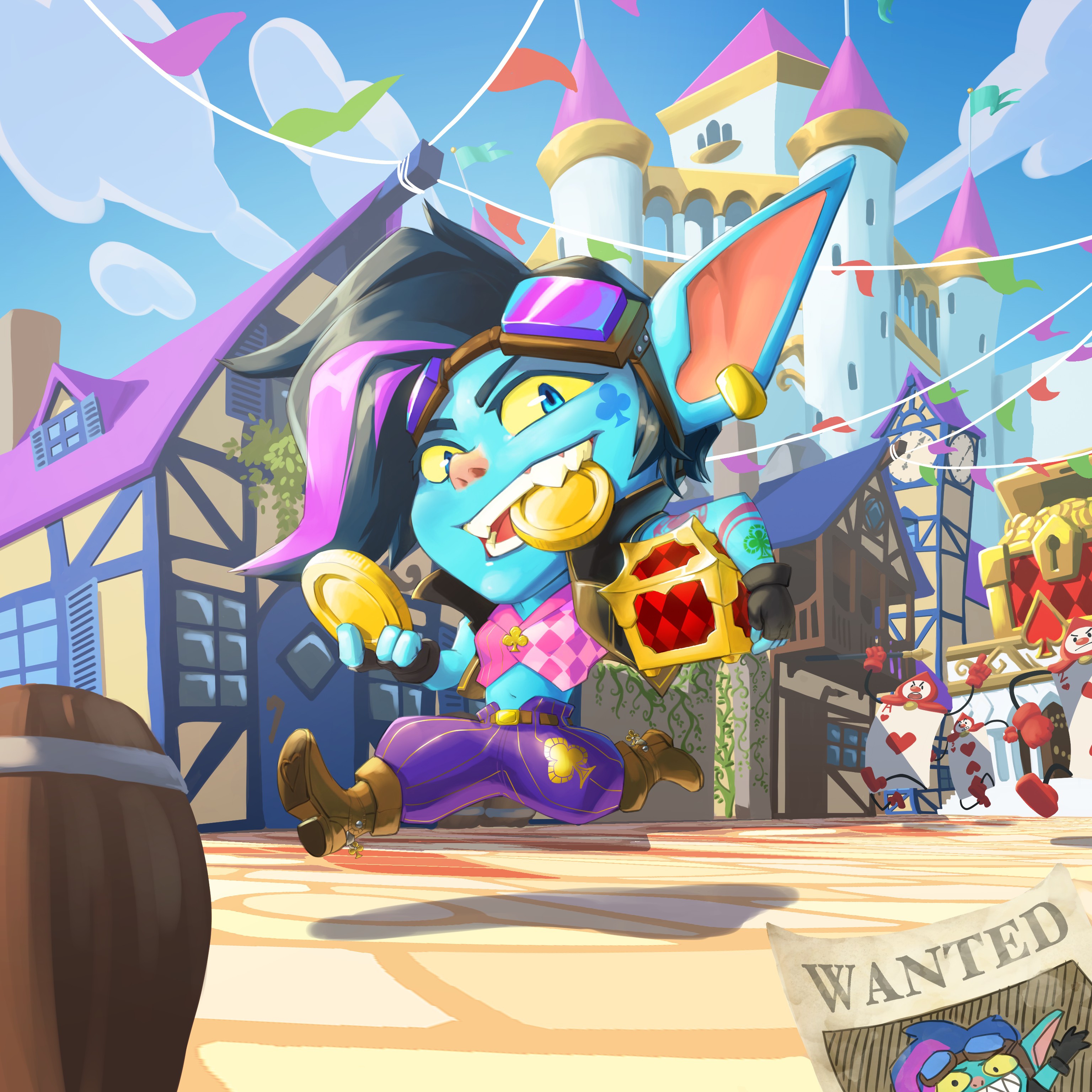 Image Credits
Coinmaker (Goblin character) © Com2us Holdings 2021
Suggest a Story:
 VoyageLA is built on recommendations from the community; it's how we uncover hidden gems, so if you or someone you know deserves recognition please let us know 
here.