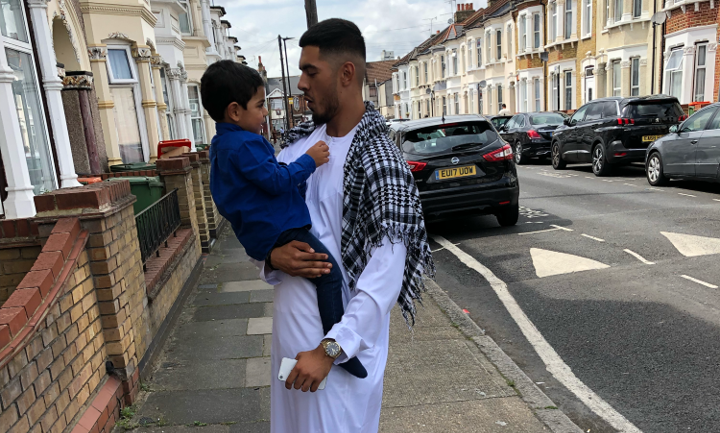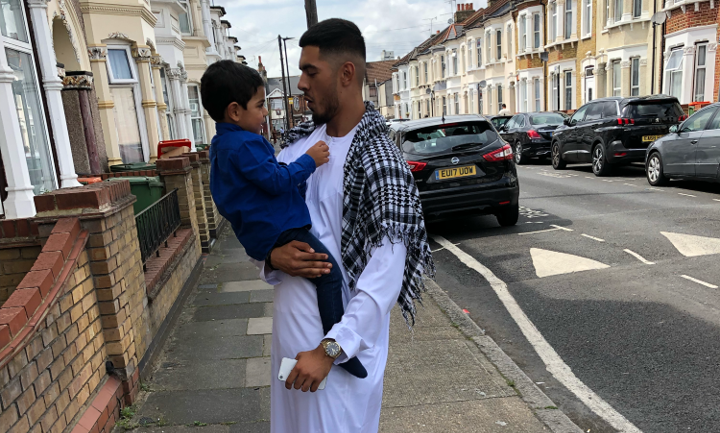 Today we'd like to introduce you to Ismail Ugradar.
Thanks for sharing your story with us Ismail. So, let's start at the beginning and we can move on from there.
My entire journey began with my first experience in the world of work. I worked a commission only job letting properties working in a virtual office – so basically my bedroom. It was the most depressing time of my life as I was going through a lot in my personal life and I was working so hard – 5am-9pm days. I
literally did not earn a single penny for three months.
I would start my day waking up early and hitting the gym, the come home and code call a list of applicants. Then around 3pm I would travel hours to these properties scattered around the city and come home empty handed. It was truly the hardest, most difficult period I ever had to deal with.
Every time I was meeting clients in properties, I was told "I'll let you know!" and I would never hear back from them. I did deals but they kept on falling through and my depression just got worse. I had no idea what I was going to do with my life and didn't even think I could carry on. Everything changed when I "did my very first deal" and my manager at the time called me to say congratulations, he said I can finally tell my parents, friends and family that I did it! I was over the moon and everyone was happy for me, three days later, I got a call saying… "The deal fell through" At that point I reached a breaking point and I truly do not think I have ever felt as low as I did on that day! I put my headphones in and played a Quran recitation which I never do, and just went for a run in the rain.
Ever since that day, I told myself that I have no other option but to rely on God and start praying and cut out the bad habits that I had. I set myself a target of earning 2k before my birthday which was in 40 days. Three days later, I managed to do two deals in a day worth 1k. I was over the moon! The day later, I did another deal! 1.5k! The craziest part is still yet to come. It was now a Friday, I set myself a target of 2k in 40 days and I managed 1.5k in two days. I had one viewing that day with a property exactly 30 mins from my house. I travelled to this property numerous times and was unable to let it. I had one viewing on that day, usually to get a deal you need an average of 7-9 viewings to get one deal.
The viewing was at 7 pm, I left mine exactly at 6:30 and it's insane because I actually remember checking my phone and it was 6:30. I should have left at 6:15 in order to get there earlier. I checked the bus times on my phone, one bus was coming in one min and another in ten. I had to get the first bus or this viewing was gone! I ran as fast as I could to try get to the bus stop in a full suit, as I got to the top of my road I saw my bus drive past but as soon as I saw it drive past, I kid you not a white range rover pulled up next to me – it was on the main road and there were cars behind. He pulled down the window and said 'Were you running for the bus?" I said "Yeah bro," he said "Jump in". I didn't say anything and jumped in a random man's car. I was praying five times a day and I had full faith that God is the best of planners and everything that happens was meant to be. I told him to drop me off to the bus stop ahead and thanked him a lot! As I got out of his car, the bus I just missed came to the stop and I jumped with a huge smile on my face. I was literally thinking if I tied my shoe second for a mili second longer, or he slowed down a mili second or sped up a mili second, that interaction would have never ever happened. I couldn't stop smiling.
ALL praise to God who is the best of ALL planners! I got to the property exactly at 7 pm! I literally was shocked by everything that was happening, I showed the clients around and they said the typical "We'll let you know". I did not care one bit, I was so happy about the range rover incident that I thanked God and was grateful for everything and fell asleep. I woke up in the middle of the night that night and was in deep thought about the happenings of yesterday. I was speaking to God and I said: "God if this is a sign from you, make this deal go through". I fell asleep and woke up to pray our morning prayer, I went to the gym feeling great and when I came back home, I got a call from those clients saying "Let's make it happen". That is literally 2k which was my target in the space of a week since I altered my life to serve my purpose. MIND-BLOWING! Islamic Expression is an expression of myself, I want to remind Muslims about our purpose and share positivity to anyone and everyone. Words are so powerful and if you allow them, they can impact your day and more importantly your entire life completely.
Great, so let's dig a little deeper into the story – has it been an easy path overall and if not, what were the challenges you've had to overcome?
The road to success is never smooth. Never ever. But the beauty is in the struggle when times are hard it forces you to dig deeper and find out who you really are and what you are really capable of. If success was so easy, everyone would be successful, but striving for success breaks people and makes them and continuously will keep on doing this. But it really is so beautiful to look back and appreciate how much striving for a goal changes the way you perceive life. The biggest struggle was the mental battle. I could speak on behalf of every entrepreneur for this.
The battle is in the mind, do you really believe you are capable of achieving what you want in life? Are you prepared to go against the grain and take risks? I believe everything in life happens for a reason and every single human on this planet has something they can be great at, most people want to settle and not find their greatness but looking for your greatness is the hardest but best decision you can ever make in your life. It will force you to be uncomfortable and our minds only grow and learn when we are put in a position of discomfort. If we were always comfortable, we have no reason to need to grow and develop!
All os us are at the beginning of our fairytale story. We ALL have the ability to do what we want with our lives. The journey truly begins when you find out who you really are and what you can bring to this world to help others. You gain so much wisdom when you realise there's a hidden beauty in EVERY SINGLE struggle. It won't make sense while you are going through it but when you start to be grateful for the small things, everything changes! Gratitude is the biggest most important key to success. If you are grateful God will give you more! I have started a Youtube channel called "IshEverything" and will be releasing amazing content with successful entrepreneurs. We will break down their journey and hardships they faced. What they did to overcome these hardships and what the universe taught them in the process.Our first video is scheduled to drop December 20th. Stay tuned! You can learn so much from other people's experiences that can shape your life if you want it to.
Islamic Expression – what should we know? What do you guys do best? What sets you apart from the competition?
At Islamic Expression our vision is to change perceptions, spread beautiful positivity to the world and remind Muslims about our true purpose in life. Our business idea supports this vision by offering a wide range of beautiful luxurious Islamic art. As a company, we have two main things we are extremely proud of. £5 of every single sale will be donated to charity. We have partnered with Abdullah Aid who is a beautiful "100% donation policy" charity. The money will be used to aid families in Yemen (To start with) which is one of the Arabs world's poorest country, who have been affected with a severe famine and war.
Funds will directly aid families with food £ water packages and shelter God willing. Also, we have a very popular concept within our business which we like to call "Dear Stranger" this was inspired by a note on the street that had a silly quote on. I came up with the idea that we can put up 100's and hopefully 10,000s+ of positive notes to strangers around the world. Our idea is that even if 1000 people walk past it and if one our "Dear Stranger" notes positively affects JUST one person's day, we have done our job. We have had tons of people find our notes and send it into our Instagram @IslamicExpression and it is really beautiful to see such a small gesture has the ability to impact someone's day and hopefully life. This sets us apart from others, we genuinely want to make the world a better place and make people smile in the process.
What moment in your career do you look back most fondly on?
This is a really difficult question to answer! I am going to cheat and say two! The first one would be doing four deals in a week which met the target I set myself for a 40 days. That has to be in here just because of the significant impact it had on my life going forward from that point. When you set yourself a target and you smash the target, you reach a new level in your personal self and how you view yourself. You then realise what you are capable of. The 2nd would be when the very first person found our "Dear stranger" note and sent it into our Instagram. This may seem so small to most people but it is level with the first proudest moment. It is beautiful to think you made someone's day and they genuinely were affected by your words on a piece of paper. Its the smallest things that are the most impactful and beautiful and that has to be up there!
Contact Info:
Suggest a story: VoyageLA is built on recommendations from the community; it's how we uncover hidden gems, so if you or someone you know deserves recognition please let us know here.