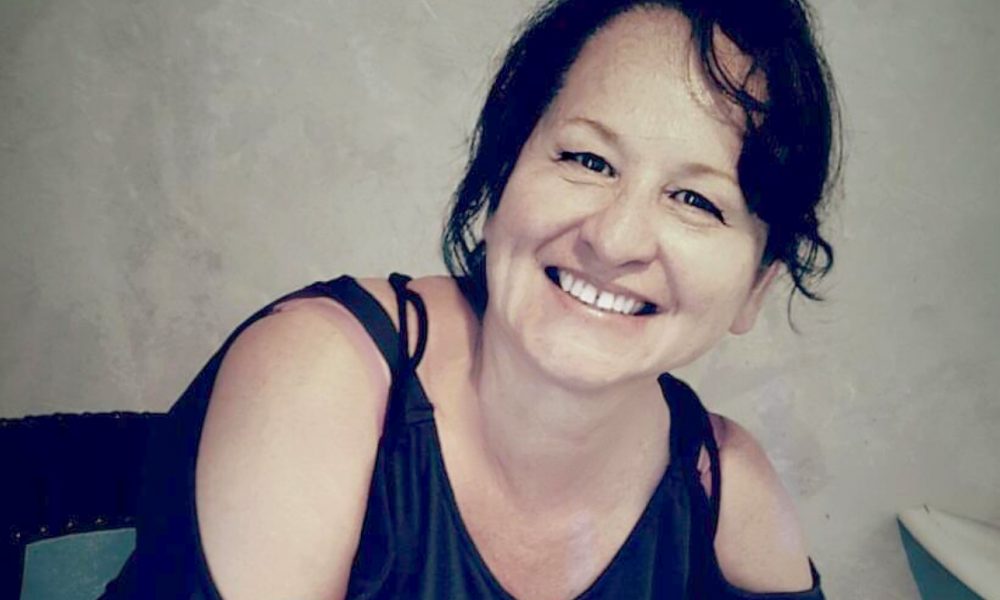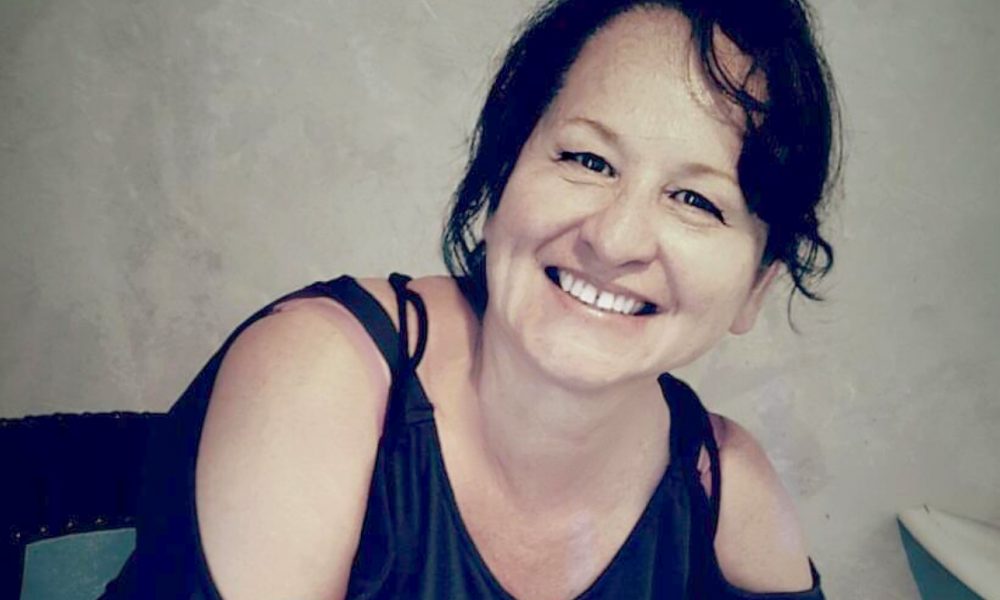 Today we'd like to introduce you to Irene Cruz.
Irene, please share your story with us. How did you get to where you are today?
My story starts off with my discovery of art and learning that baking is a wonderful way to express myself and to share with others. It's about finding oneself through all the obstacles of life and living with faith and love. As long as I can remember, I have always loved to work with my hands.
As a child, I'd often get into trouble with my mom as I would play with paper, cutting, gluing and forming it into many things… and leaving sticky messes here and there. Well, at least to my mother, they were messes. But not to me. I was at my happiest when using my hands and creating. Whether it be making shapes out of clay, or paper crafts and glue, I remember being intrigued with books. Not so much with the words but the colors and illustrations. The anticipation of holding a closed book and opening it to find pages full of color and drawings.
My eyes would gather as much information as I can take. I learned that color can flair up emotions. I also learned that I can express myself using color. An example of this is when my mom let me paint my desk. I chose the brightest of all yellows. I think it made me feel like the sun was shining in my room. This is also the time that I discovered baking. It was my big brother's Birthday. I don't remember how it came about to bake him a cake, but I do remember being with my mom and how happy I was baking together.
I honestly think she made me feel like I did all the baking alone, when in fact, she was there and a big part of the process. One thing I do remember is that huge chocolate cake and the joy it brought to my brother. His Smile I can still see today. Fast-forward to where I am today and what brought me to this point in life of opening my creative business. If I had to think of one word, it would be Flexibility.
As life continues, marriage happens, babies are born (two – a girl and a boy), both grown to be amazing adults. The gift of grand-babies, Yes!! (Also two – a girl and a boy.) And an Amazing son-in-law. All were amazing moments of my life. But it's all the "In-Between" of life's amazing moments that create the energy and the passion. The passion of wanting to be your best for your little ones to see and be an example for them.
I returned to school because as my young self, I did not have time for education. (I was a dreamer – my youth is a whole story on its own). Nevertheless, I did go back to school. I was a young mother of two and a wife and a homeowner. All had responsibilities of its own. However, I learned perseverance. How education is just the beginning of self-confidence. I learned passion and gained strength to move forward to my dreams.
My dream was wanting to find a "Job" in management in the food industry. I yearned for years wanting to learn more about all sorts of things. I became a life-long learner.
I managed to receive education in Hospitality Management, Culinary Arts, Baking and Pastry, Teaching Credentials, Floral-Arranging and classes on various Sugar Art. I've studied about cheese, wine, artisan bread, I can go on. My interests and passions continue to grow. But my business… how did I get here? I did get that job as manager, in the bakery production area of three high-end upscale bakeries in Southern Cal.
I soon learned in these types of jobs that you are extremely busy in the most important times of one's life. The Job always needs you, when you want to be home with family every weekend, holidays, births, soccer games. You are at the mercy of your employer and they may not always understand "request off." Which comes back to that word Flexibility.
I have always dreamed of having my own creative business. I've been creative and worked on processes for many years. I can develop recipes and creates ideas. So the day came when I had to decide, do I stay and give up what is important or do I take a risk and jump into business for myself. I decided to jump. And so happy I did!
Great, so let's dig a little deeper into the story – has it been an easy path overall and if not, what were the challenges you've had to overcome?
I think the hardest part of this whole process is letting go of the structure of A "job" or thinking like an "Employee." I had to learn to allow myself to be creative and that it's ok to take a day off to re-energize. The structure of my day is what I make of it. I wear different hats. It's never a dull moment.
I have always embraced individuality and an unconventional way of life. But I had lost that passion along the way while being an employee. What I mean by that is the comfort of a paycheck. The security of a job. And in some cases, when to think and when not to think. Because, let's face it when you work for someone else you contribute, and you add value, but there are still limitations.
So, every day I do something to grow my business, and every day I continue to learn. I love that I have to work on every detail from branding, developing recipes and concepts. So when I am hit with those obstacles and challenges, I make them into opportunities and possibilities. They are what keeps me going and lights the fire in me when I do feel like giving up.
Let's be honest, I am used to that paycheck and I am human and financial fear is huge and heavy in my heart. I have worked since I was 16 and not bringing in the money is huge for me. But every time I have a concern or that fear is loud in my head, something amazing happens.
It is the love from my husband and kids, support from family and friends or another small-business person sharing my work because they see something in me. It is positive people that keep me going and the love and support that keeps my dream and this journey alive.
Irene's Dessert Table – what should we know? What do you guys do best? What sets you apart from the competition?
I am a home-based business in the Temecula Valley area working under the cottage food law. I have a license to sell direct and wholesale. Future plans includes live social media demos, one-on-one and group classes on topics such as wine and dessert pairing, bread, baking cake, and cookie decorating.
My services include custom cakes and a variety of sweet treats. This is where I can combine my baking skills and art skills. I specialize in dainty desserts, decorative cookies, and cakes (ranging from tiny 4" cakes to four-tier wedding cakes).
For ease of ordering and taking out the stress of a party, I have Dessert Packages. I have combined the most popular treats, such as a decorated cake, cake pops, cookies, and rice crispy treats. And they can be coordinated with any theme or color.
The most popular themes right now are superhero and pink watermelon. I have a Tea-party Package, even a Wine and Friends Package, with all desserts that are specifically designed for that special event.
I create desserts exclusively for Cafes and event venues. Sometimes they choose to order directly from my menu. For Wholesale accounts, it's like having a pastry chef in their kitchen, but instead, it's me in mine.
Because I am not a brick and mortar, I participate in fun-themed night-markets local to me. This is a great opportunity for potential clients to sample and purchase my product.
The perfect opportunity to get out of the kitchen and meet people. I love it, and we have so much fun at these events. We always try to create something fun and unique, or we try out new recipes.
I stock up products like Wine Bar Gummies, macarons, cookies and most popular – my Butter Tarts!
Personal Note:
I thank Kristi for the opportunity to participate by testing cake recipes, submitting baking and decorating tips and providing decorated cakes for the book (pages 235-245).
What moment in your career do you look back most fondly on?
When my daughter walked into a bookstore and found the Eat Like A Gilmore book by Kristi Carlson. She opened the book to the "Meet the Contributors" section and saw her momma (me!) She sent me a picture of her holding the book open to my bio page. Seeing that HUGE smile and excitement in her eyes made everything worthwhile!
Contact Info:
Image Credit:
www.camariemcbride.com, www.monicajazminephotography.com
Getting in touch: VoyageLA is built on recommendations from the community; it's how we uncover hidden gems, so if you know someone who deserves recognition please let us know here.