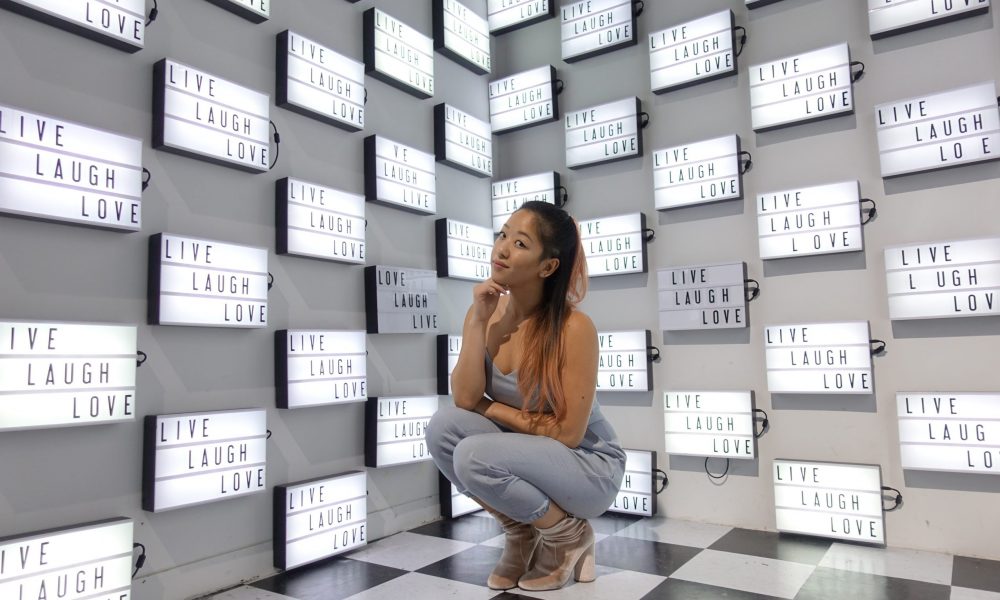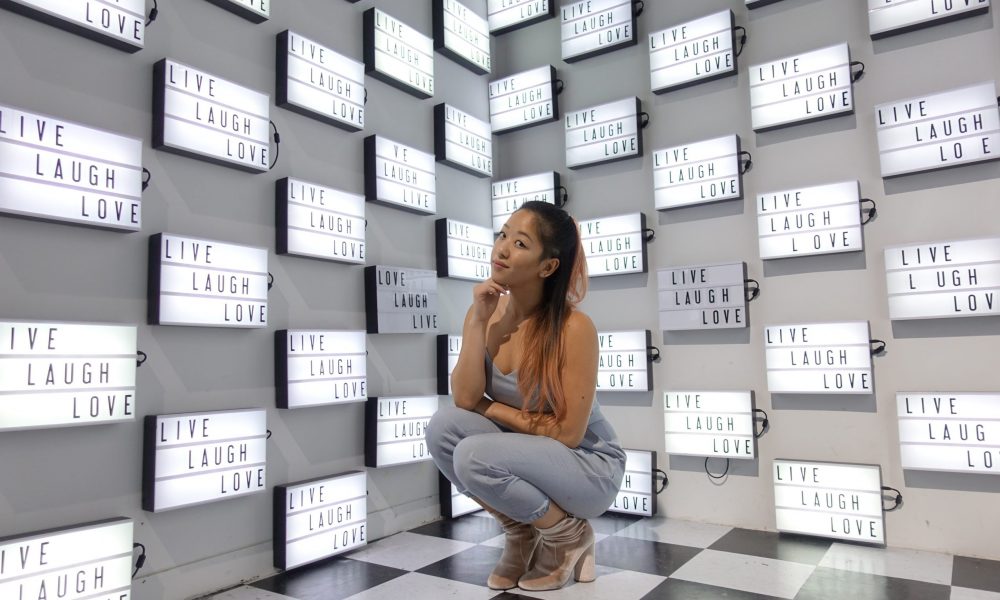 Today we'd like to introduce you to Irene Young.
So, before we jump into specific questions, why don't you give us some details about you and your story.
As a kid, I wanted to be an actor. I used to produce all these little shorts that me and my friends would act in. I'd set up a tri-pod, check the tape, cut the footage, and burn the final product to a DVD. Then I would give the DVDs to my teachers as my "final projects" rather than turning in a paper or report.
It didn't occur to me that movie-making was a real vocation, until a director I had been doing some acting for suggested it. At the time, I was out in LA for a shoot, so this director, her name was Jessica, she set up a nice tour for me at USC's School of Cinemantic Arts. After visiting the campus and talking to some current students, I was hooked.
I graduated from the Production program in 2012. I enjoyed directing the most (a short of mine, "My Mother's Jade" did really well on the festival circuit), but knew it was unrealistic to try to Direct as my only source of income right out of college; So, I looked for work in my second-most favorite field: Editing. At first, it was apprenticeships and small gigs, digital content, weddings, EPKs, etc. Around then, YouTubers were making a big splash and there were a few production companies sprouting up that were only making content for YouTube. I was able to find a lot of work through this avenue and secure the title of Editor pretty much from the get-go, even though I was considered quite young for these positions (the most frequented "track" is to be a PA first, an Assistant Editor next, and finally an Editor). I attribute "fast-tracking" to Editor mainly to some stellar advice I got from a teacher while at USC. He said, "You want to Edit? Then edit. Don't Assist." You see, the problem with assisting is that most of the time, you don't actually get to cut anything. Because of the digital era, it's become a very technical job, no longer serving as a definite stepping stone to becoming an Editor. If you don't get to cut anything, you can't use it on your reel. So, I listened to my teacher's advice. I never worked as an assistant and I used my own savings to produce my own work…which I then got to Edit…which I then got to give myself credit as an Editor on…which put credibility on my resume…which got me more editing jobs…and you get the picture.
Eventually, I transitioned to Reality TV, after I got a tip from another Editor that Reality is where the most consistent and stable work was (they were right). I've worked on many different shows and multiple seasons of most of those shows. I'm currently an Editor (and sometimes Post Producer!) at Bunim-Murray Productions, a company OFTEN referred to as a PIONEER of reality TV (having created old school shows like The Real World and Road Rules). I've been there happily for about three years now.
We're always bombarded by how great it is to pursue your passion, etc – but we've spoken with enough people to know that it's not always easy. Overall, would you say things have been easy for you?
Oh man, the film industry is a hustle. Back when I first started, it was SO HARD to get my foot in the door. There was, and always will be a lot of competition. Lots of young, newly graduated film students hungry for work. And even when I did land a gig, it was difficult to get others to take me seriously as an Editor. People would use my age as an excuse to pay me less, even though I was putting out just as much work in the same amount of time, if not faster, than the other Editors working there. There have definitely been some trash experiences and trash people along the way. I was often subjected to extremely long work hours (14+ hours, sleeping at the office, working 15 days in a row, etc.). I think, being young and green, I was more easily pressured into extreme working conditions. I didn't know how to say, "No," yet. That's dangerous in this industry, where a lot of employers don't care about your well-being.
I've actually been asked on more than one occasion during different interviews, "How old are you?" (that's illegal by the way). I've been told by salty co-workers that I'm "very lucky" to have gotten whatever the job was at whatever that rate was. I also have witnessed older but less experienced white men getting higher rates than me for the same job.
I haven't dealt with that in a while, now that I'm closer to 30 and have been at the same company for three years (obviously they treat me well, or I wouldn't stay!), but yeah, 22 years old me had a hard time.
It's not all bad, though. There ARE good people out there – people who believe in you and want to see you succeed. People who value your work and time. But I think that YOU have to believe YOU are worth it and show up with that kind of energy in order to create magnetism and attract those types of people/jobs into your life.
We'd love to hear more about your work and what you are currently focused on. What else should we know?
Bunim-Murray Productions is a production company known for pioneering Reality TV, creating such shows as The Real World, Road Rules, and Keeping up with the Kardashians.
I've been an Editor on various shows since the summer of 2016 (e.g., MTV's The Challenge, E's Total Divas). This past year I was offered the opportunity to Post-Produce on two different specials as well (MTV's The Challenge: CT's Getting Married, and Oprah Network's Family or Fiance: Where Are They Now?). As a Post Producer, I acted as the Lead Editor while supervising the other Editors, and was also the Post Department's liaison to our Executives. It was intense at times, but I love to be challenged. I was already accustomed to our editing process, but managing others? That was new for me. Luckily, everyone I had the pleasure of working with was top-notch. I take pride in my work, so it was also nice to feel noticed by my superiors and be given the opportunity to collaborate on a larger scale.
I also get pretty invested in all the shows that I work on. At the end of the day, reality is about working with real people and real stories. It's a display of human behavior, and while sometimes truth is stranger than fiction, I'm a pretty empathetic person, so I always find that something resonates. After all, you gotta understand the scene to cut the scene.
I also direct and edit and sometimes dance(!) in personal projects. I got into dance while I was studying at USC and met most of my current friends through the USC Repertory Dance Company. I still enjoy taking and teaching class from time to time, usually contemporary. I make dance videos whenever I can!
What moment in your career do you look back most fondly on?
I made a short film right out of college called, "My Mother's Jade" – it's on YouTube and has over 1.2 million views. It's a first film in many ways and I still cringe when I watch it back and see all the mistakes and shoulda, woulda, coulda. But, it's the project I'm most proud of, because of the content and the response. "My Mother's Jade" is based on my personal experiences growing up as a first-generation Asian-American to an immigrant mother, and all the culture clash that comes along with it. It's very near and dear to my heart. I made it as an olive branch to my mom and I could never have guessed that it would go on to screen at 10+ film festivals, as well as be used in classrooms to teach about the first gen/Minority American experience. Reading the comments on YouTube brings a tear to my eye because I can tell the content really resonates with other's that grew up (or are growing up) the way that I did. I think this film really helped me land my first couple of jobs.
I, of course, was also very proud the first time my name showed up in the credits of a television show. I remember calling my parents and saying, turn on the TV at this time and you'll see my work. That was a milestone for me for sure. Especially because my parents had always been very wary of my career choice. It was like, hey look! I'm for real! There's evidence!
Contact Info:
Suggest a story: VoyageLA is built on recommendations from the community; it's how we uncover hidden gems, so if you or someone you know deserves recognition please let us know here.