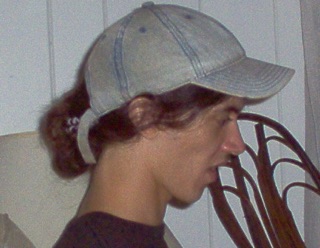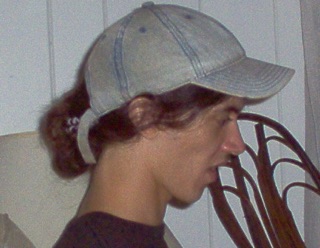 Today we'd like to introduce you to Ingo Raschka.
Thanks for sharing your story with us Ingo. So, let's start at the beginning and we can move on from there.
I grew up in NYC and was lucky enough to have parents who know enough about art to have been able to tell me how animation worked when I was very young. But we didn't even own a television until I was around eight, and even then it didn't have cable and could only play VHS tapes. I was only allowed to watch things on fridays when we would go to the video rental place and check out a tape to watch in the evening. Some favorites were Magic School Bus, Dexter's Lab, Scooby-Doo and the other HB cartoons, and this really odd warner bros film called the "Bugs Bunny and Roadrunner Movie" where Yosemite Sam goes to hell and makes a deal with the devil to trade his soul for Bugs's.
When I was ten, I started making my own movies and animations using a camcorder that we got from this camera store in the city called B&H. My friend Leo was my cinematic partner, and we slowly got better at the fundamentals and techniques of animation through reading instructions, watching cartoons and visiting the Museum of the Moving Image in Queens. My dad also brought me to a very unique place in midtown Manhattan which at the time was called the Museum of Television and Radio, which let you watch old archived broadcasts in a dark room full of viewing stations. There I was introduced to old Jay Ward stuff like Tom Slick.
I'm not the kind of person who is satisfied with only having one practice. I wanted to study animation professionally because I knew I needed a job, but also because animation seemed to be a medium that combines many media, including drawing, painting, photography, sculpture, acting and film.
I moved to LA to study animation and met most of my friends there. My friends are a collection of crazy skilled artists, all of whom are experts at the animation process, and we all have a similar commitment to our personal practices. I'm really lucky to have them.
I 'came out' as trans or genderfluid two years ago to my parents and family. Most of my friends in LA already knew because they are all already queer anyway. You know what they say, "ain't nobody straight in LA" (I wish). I'm lucky to have the community that I do, we have each other's backs and an art dialogue that is really unique.
Has it been a smooth road?
Unfortunately it's easy to get sucked into doing more work than you want for your employers – actually, out of all the animation jobs I've had as an independent contractor, only two have paid me adequate wages. And I was laid off from one of those because it turned out our show was being stolen from.
The problem is that animation takes a long time, so you have to pay my wages for that whole time, and when people don't know how long it takes, they don't even realize that what they are asking for absurd. That kind of job is inevitable and I understand why it happens. But the thing that makes no sense is how often I am ripped off by companies that can easily afford the price tag.
Also, the wage gap is very real and it's pretty much to the dollar, I've seen it with my own eyes and heard from just about all my friends who are women in animation.
Animation in general is a skewed business because most of the work is done overseas in nightmare conditions that no one in LA could tolerate. I wanted to create Cartoon Services as a studio where the entire process could be done in the US, which could lead to a better product.
Often the only way to deal with these bad experiences is to just accept that you've been exploited, which is terrible. It's actually had a pretty bad effect on my mental health in the past. What's important is that my friends and I have each other to commiserate.
In the end, it's never going to be perfect and we are pretty lucky to be able to be professional animators. I just want the industry to change soon before it becomes here what it is overseas.
So, as you know, we're impressed with Cartoon Services – tell our readers more, for example what you're most proud of and what sets you apart from others.
I started Cartoon Services – we're calling it a multidisciplinary animation cultporation. Cartoon Services works like any other cartoon storefront: you can come to us with an idea, or even no idea, and we'll make you a cartoon.
The type of services we offer are all the regular animation services that any other production house would offer: design, storyboarding, many methods of animation you can choose from, video editing, compositing, etc. We can also provide illustration, comics, poster design, character design. We have a wide range of styles. We are experts, so you can still come to us even if you know very little about animation, and we will fill in the blanks. We can make you an episode of something, or a music video, or a simple loop or gif.
Because some animation processes are faster than others, we offer a sliding scale so that if you are a smaller business and can't afford the price for full drawn animation, we can pick a cheaper process to use without sacrificing visual quality.
I am very proud of Cartoon Services, and although we are still a very young business, we offer an approach that I don't see anywhere else. We've been working very hard for the past three years studying, planning, talking to people, etc. so I'm nervous but excited to finally see where it goes next.
Let's touch on your thoughts about our city – what do you like the most and least?
I love LA so much, it's like hell/heaven for me. The fact that LA shouldn't exist because it's built in the middle of the desert and needs to get its water from ridiculous aqueducts is fascinating in itself. I used to live without a car in ktown off the purple line, so I had kind of a different experience than the normal LA-er. I walked, skated, and took the bus and train. I think it really does give you a completely different viewpoint of the city. I spend a lot of time downtown, which is probably the most cursed place ever but I love it. I used to work for a studio which was on 5th street, and if you went one street over, it was the wholesale district, and one street down was practically Skid Row.
In the other direction, one street over, there are tons of jewelry stores and one moreover from that is like luxury clothing stores and 5th Avenue type things. My friend and I always say that no one who designs buildings for downtown LA ever actually visits there, and I still think that's probably true. So it's like a sad place but also very funny in kind of a screwed up way. The place I worked was also one block down from the Cecil Hotel (very cursed) which now has the ugliest rebranding ever after their 'incident'.. and across from my work, there was another hotel that some woman got thrown out of and when I walked past they had set up a tent around her body because it had just happened that day. Crazy.
Anyways I love LA and its people, the food, the mix of cultures and the deep history. It is definitely not an easy place to live but it is very special.
Contact Info:
Email: talk@cartoon.services & ingoraschka@alum.calarts.edu
Instagram: ingo.95
Suggest a story: VoyageLA is built on recommendations from the community; it's how we uncover hidden gems, so if you or someone you know deserves recognition please let us know here.