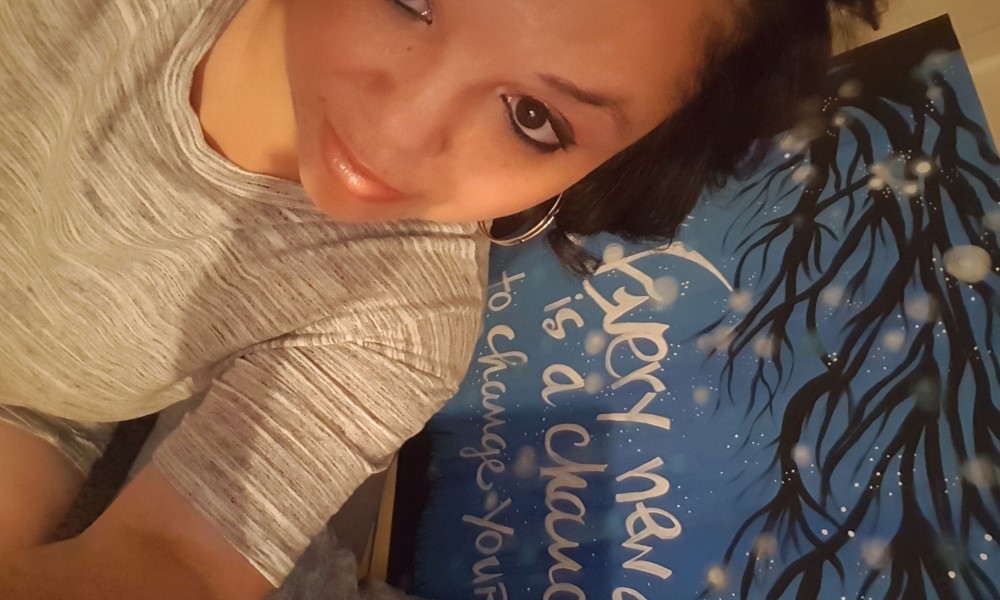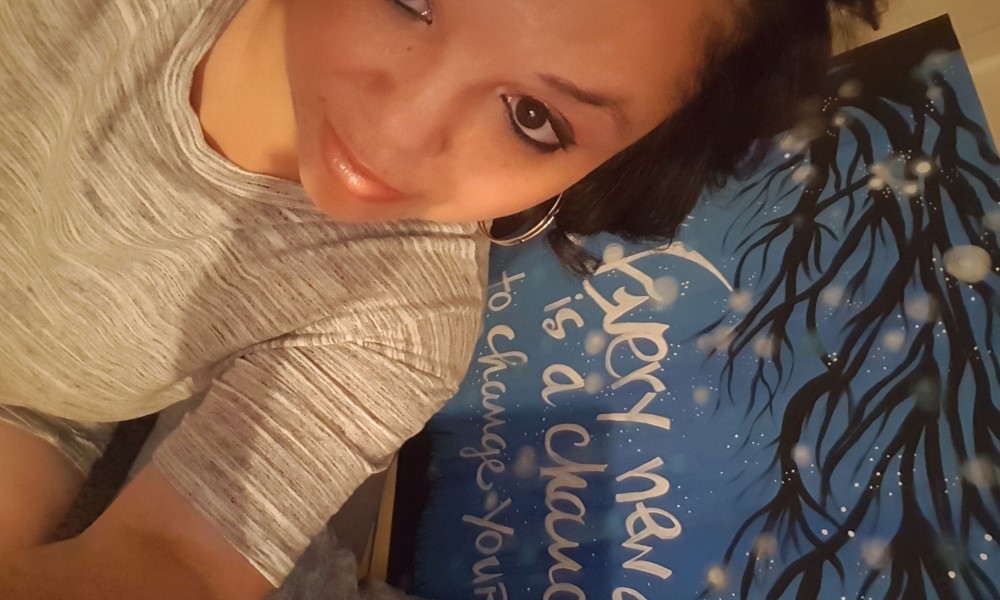 Today we'd like to introduce you to Lu'Chana Keller-Evans.
Lu'Chana Keller-Evans is an artist, graphic designer, and visionary. Her inspiration comes from her surroundings, dreams, and aspirations in life. She is a New Orleans native with a strong background in the arts. She has fulfilled many jobs and wears many hats within her craft. Art Director, teacher, mentor is just a few things she's been called. Lu'Chana is a graduate of Southern University, she holds a Bachelor's of Art in Fine Arts with a concentration in Graphic Design and a Master of Arts in Museum Studies.
She is currently a freelance designer and has been active in painting, sculpture, printmaking and silkscreen. Lu'Chana lost many of her collections in Hurricane Katrina, which affected the city of New Orleans in August of 2005.
Lu'Chana has worked with many artists in New Orleans, and upon receiving her Master's degree, she had the opportunity to work as a curator, exhibition designer, museum educator and has put together a number of exhibits among her former college professors and peers who she has graduated with when receiving her Masters in 2014.
Lu'Chana has been creating wonderful pieces of art and has received many awards throughout the years. At the age of just 15 years old, she was awarded first place in the NAACP Act-So Competition held in her hometown and was flown to Charlotte, NC for the Nationals. She is PROUD of her many accomplishments and has been keeping with her art by progressing over the years.
After receiving her Masters in Museum Studies, she has been drawn to museums and plans to work as a curator or a museum educator. She is currently putting together a project that she will introduce to educators which will allow educators and students to receive knowledge of museums and how its effects will teach students in the areas of math, reading, history art, music and much more.
Though she has a lot on her plate these days, she enjoys sharing with others her work and she is truly blessed by the many talents that God has given her.
Has it been a smooth road?
It has not been a smooth road for me, I have had faced many challenges. Working jobs that have nothing to do with my background. I have many talents, art, cooking crafting and much more and it seems like I haven't gotten noticed until now, and due to this, I have been considering leaving along with my husband. I have been in L.A. 4 years and still haven't found the perfect job to fit what it is I do. I have applied to numerous jobs within the L.A. area and still haven't received any responses and when I do its months later, to say they went with someone else. I have an extensive background in the arts along with education. I began freelancing getting small jobs here and there, but most of them are coming from my hometown New Orleans. I am currently studying for my teaching credentials, and I start working on another degree in education.
What's the hardest part of your job?
Currently, I am not working, but actively seeking employment. I am currently a freelance artist but it's very hard as an artist. One of the hardest things about being an artist is that customers are interested in your work, wanting to purchase, but when you're giving them pricing they have a problem with paying and begin to change their minds etc. I am a freelance artist who deals with graphic design, along with paintings and any other crafty type items.
What are you striving for, what criteria or markers have you set as indicators of success?
Success to me is who you are as a person. I ask myself, "Am I successful? Yes, I am. I have an extended education which includes both a Bachelors and Master degree. I am continuing my education in the spring for education. Basically, as a professional, I want to see my work stand out. I never was the type of person who wanted to be the richest person in the world. I am looking for what everyone wants in life, that's happiness. To be comfortable and to be able to provide for my family. Though my husband and I don't have children now, but when that time comes I look forward to having a fulfilling career which includes my family. I just want to be seen for creating beautiful pieces of work and educating those who are trying to get to the same place that I am in life.
So, what's next? Any big plans?
My future is bright like I've always imagined. I look to God for everything and what he has in store for me is what I shall do. I am currently studying for my teaching certifications and plan to start classes in the spring for education. I plan to be a successful teacher. Whether it be art or social studies which I am interested in teaching; I plan to incorporate both as learning mechanisms for our youth and future leaders.
The changes I would like to see as an artist or someone who constantly faces rejection emails on jobs I've applied; to stop singling out those who graduated from an HBCU (like myself) vs. an Ivy League college or university. I feel as though if a person has the capabilities to do the job, don't look to their background of where they're from or what school they went to. These are changes that I feel need to be looked at; not just for me but for everyone suffering in their careers as a whole.
I am a strong woman and I have always been the type to be a go getter and one who will go the extreme to fulfill what it is in life that I want through the grace of God.
Pricing:
Graphic Design work ranges from $50-$1000 depending on the overall design, and manipulations.
Paintings range from $25 – $1000 which also depends on size, shipping, and design.
Commission pieces are also accepted
Contact Info:
Phone: 504-319-7351
Email: luchanakellerevans@gmail.com
Instagram: Fleurdefied