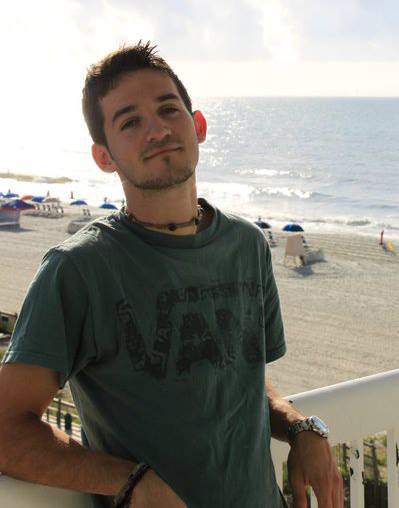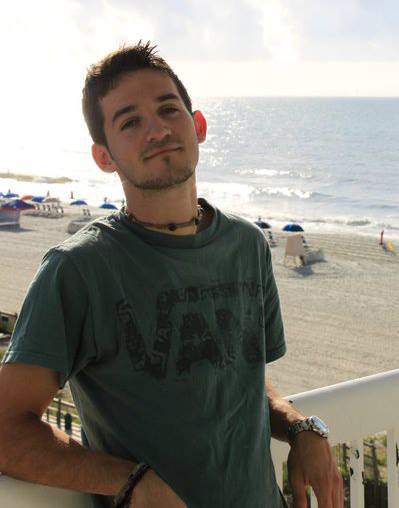 Today we'd like to introduce you to Jonathan Flanders.
Jonathan, please share your story with us. How did you get to where you are today?
I grew up on the east coast in New Hampshire. As a kid, I loved cartoons and originally wanted to grow up to become a cartoonist. As traditional cartoons were being replaced with animated productions I decided to pursue computer animation instead. Turns out I was terrible at animating, but I excelled in modeling the characters. Around 2010 Hasbro, Inc held a competition at my college. First place would receive a summer internship at their headquarters in Rhode Island digitally sculpting toys for 3D printing. I came in third, but as luck would have it first place took an internship with Pixar and the second place took an internship with Sony Entertainment. This lead to a summer of sculpting toys, learning Zbrush and 3D printing. I spent the next 5 years freelancing for Hasbro, Inc. and a few other toys companies as well as working on "The Book of Life" for Reel FX, MLB 16 for Sony Computer Entertainment, Super Mansion for Stoopid Buddy Stoodios and other projects for commercials houses around Los Angeles. Over those years I drove from New Hampshire to Boston, to Rhode Island, Florida, Texas, and finally to LA. The goal was always to make it to California. I've been here a little over 2 years and I couldn't be happier. I'm now working at The Third Floor, Inc doing previs work for an upcoming film.
Has it been a smooth road?
It hasn't been rocky, but it sure hasn't been smooth. When I graduated high school my parents didn't want me to go to college too far from home. I ended up attending college at Mount Ida College in Newton, Massachusetts. I went in with a major in Computer Animation and a minor in psychology. The campus was small, the computer animation program wasn't well funded and my class consisted of around 12 other students. After two years I decided I wanted more of a challenge and transferred to Ringling College of Art and Design and drove 1,400 miles to Sarasota, FL. Here I met a myriad of talented and passionate artists. I learned all about computer animation, 3D modeling, traditional sculpture and how much six years of college would cost. I took a low paying job right out of college in town before driving to Dallas, TX where I worked at Reel FX Studios for a little over a year and a half working on "The Book of Life" and a few other projects. In 2014 I was approached by a studio in Los Angeles who said they needed me to come out in 5 days. All though hesitant I didn't want to miss my opportunity to make it to California. So I sold most of my belongings, quit my job, and drove another 1,400 miles to Los Angeles. The job turned out to be not as promised and due to a mutual agreement I left the company a few weeks later. For the next year, I hopped around from studio to studio taking contract work here and there before landing a six-month contract with Sony Online Entertainment in San Diego. After six months my contract expired and I stayed in San Diego freelancing for Stoopid Buddy Stoodios most notably known for their show "Robot Chicken." All though I enjoyed the work I did, and I loved living in southern California, the constant stress of finding work, hopping from job to job, and massive student loans I looked for an alternative that would provide long-term employment and temporary relief from student loans. I joined the Air Force. Around February 22nd, 2016 I flew out of San Diego to San Antonio, Texas to attend basic training for the United States Air Force. I enlisted as an airman first class and I was going to fly drones when I was done. A few days in I was assigned Dorm Chief, which meant I was responsible for my flight of around 50 men. I had to get us to meals on time, class on time and make sure our dorm was in proper order. At the end of week 4, something came up, which disheartening I would rather keep private, I began the process of separating from the military. It was a two and a half week process, but around April 7th, 2016 I flew back to San Diego 23 pounds lighter and in the best shape of my life. All though disappointing that it didn't work out I feel I grew a lot in those 6 weeks. Shortly after returning to southern California, Stoopid Buddy Stoodios offered me some work in Burbank, California. I moved back to Los Angeles with some friends and worked at Buddy for a month before The Third Floor, Inc reached out to me. I took a job working on an undisclosed project before moving over to previs. The work has been fun and steady, I have a great apartment, and I'm happy to be back in Los Angeles. Has the road been smooth? Not at all, but I feel like I've grown a lot because of it and it sure hasn't been boring.
Has luck played a meaningful role in your life and career?
Luck has played a pretty big role in my life and career. I went to school in Boston for 2 years at a college that wasn't overly challenging or exciting. As much as I wanted to transfer I didn't know where to go. I met a girl, as most college students do, and she felt the same way and mentioned transferring to Ringling College of Art and Design in Florida. If I hadn't of met her, I wouldn't have made a portfolio and I wouldn't have transferred. Ringling was the number one college in the country for Computer Animation and now I was going to it. I spent my first and second years being overly mediocre at animation and 3D modeling and I was worried that I had made a mistake. Ringling was four times the cost of my previous college. Overall I am pretty introverted and not much for social gatherings, but as luck would have it I was invited to a party not too far from my dorm during my sophomore year. Here I met a Ringling senior who was doing his entire thesis in a program called Zbrush. Zbrush is a fantastic piece of software that essentially lets you 3D model in digital clay. The program is incredibly powerful and I had always wanted to learn it, but I was too intimidated to even try it. This Ringling senior, who I met by chance, decided to invite me over to his house, sit me down, teach me the basics of Zbrush for 6 hours and gave me a ton of free tutorials on the program. Zbrush would later become the basis of my career, and if I hadn't of met this senior, I never would have learned it. I practiced day in and day out for three months before a competition at Ringling happened. Hasbro, Inc was going to give a paid summer internship to whoever sculpted the best toy in Zbrush. As mentioned earlier I came in third… but as luck would have it first place took an internship with Pixar and the second place took an internship with Sony and I ended up flying to Rhode Island for the summer learning more Zbrush and 3D printing. For the next 5 years Zbrush, 3D printing, and toys would become a big part of my career path. Over the years I've gotten luckier and luckier. When I was down on my luck or in need of work a friend would appear out of nowhere and say they recommended me for a job, which I later got. When I wasn't sure what to do next a company seemed to pop out of nowhere on social media, mention they liked my work and asked if I was available for freelance. Friends have told me, "It's not luck, your work is good, and you're a hard worker", but even if that is the case I can't help but feel lucky sometimes. Maybe it's luck, maybe its chance, and maybe it's hard work just paying off, but whatever it is I'm pretty grateful to the people along the way who have helped me and for the jobs I've had.
Is there a quality or characteristic that has played an outsized role in your success?
Determination. Ever since I was a kid I knew I wanted to live in California and work on movies. I could have stayed in Boston and not have been challenged, but I wanted to get better. I ended up at Ringling where I learned the definition of challenging and stress, but without it, I wouldn't be the artist I am today.
What do you love about our city and what do you dislike?
Without a doubt, I love the weather. At the time I'm writing this its 38 degrees and raining in my hometown on the east coast. Meanwhile its a beautiful 65 degrees in Los Angeles. I enjoy not having to shovel snow or having to preheat my car before I go to work. I love that I can wear shorts in December and that most nights I sleep with a fan on, but weather aside I love the views Los Angeles has to offer. I'll never get tired of seeing the mountains in the distance.
Contact Info:
Image Credit:
Elf Rogue based on a concept by Young-June Choi, Black Leather based on a concept by Young Hwan Lee, Night Cat based on a concept by Anna Maystrenk, Blacksmith based on a concept by Alexandr Pechenkin,